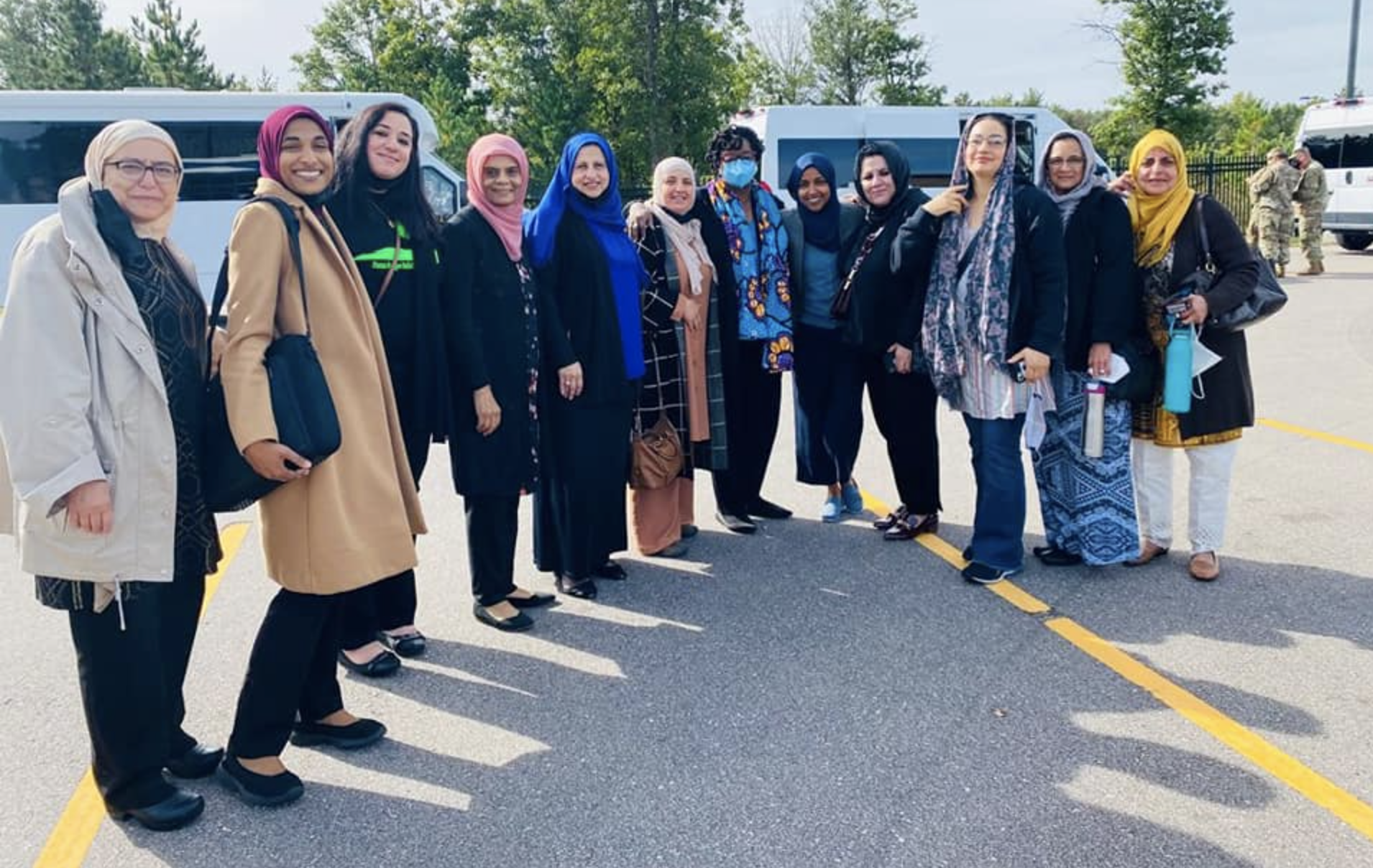 Get ready for an event of reflection and fun with the Milwaukee Muslim Women's Coalition's (MMWC) 11th Annual Fundraiser happening virtually this Saturday, December 4th at 6 pm. The theme for this year's fundraiser is, "Building Resilience: Strengthening our Future."
MMWC builds equity, relationships, and improves the well-being of the community. Many of the grants MMWC receives do not cover many of the main programs the community relies on. The organization depends on this annual fundraiser to keep many of their programs running throughout the year. President of MMWC, Janan Najeeb states, "What we want to highlight really, is the idea that we are such a resource here, not just for the Muslim community, but for the broader community." The organization focuses on inclusion and access to whoever wants to participate. 
Last year's 2020 Annual MMWC fundraiser was virtual and the MMWC's board members agreed that due to current COVID-19 numbers, this year will be virtual as well. This year's aim is to raise $175,000 for this upcoming year, which will support the continuation of programs like the Wisconsin Muslim Journal, Afghan refugee programming, and the domestic violence program called, " Our Peaceful Home" and many more.  
The MMWC is one of the main resource organizations that helps Muslims locally and statewide. Founded in 1994, the Milwaukee Muslim Women's Coalition began as a local educational outreach organization dedicated to promoting an accurate understanding of Islam, now expanded to address a wide range of groups including schools, universities, businesses, law enforcement agencies, healthcare centers, religious establishments, community organizations and the media.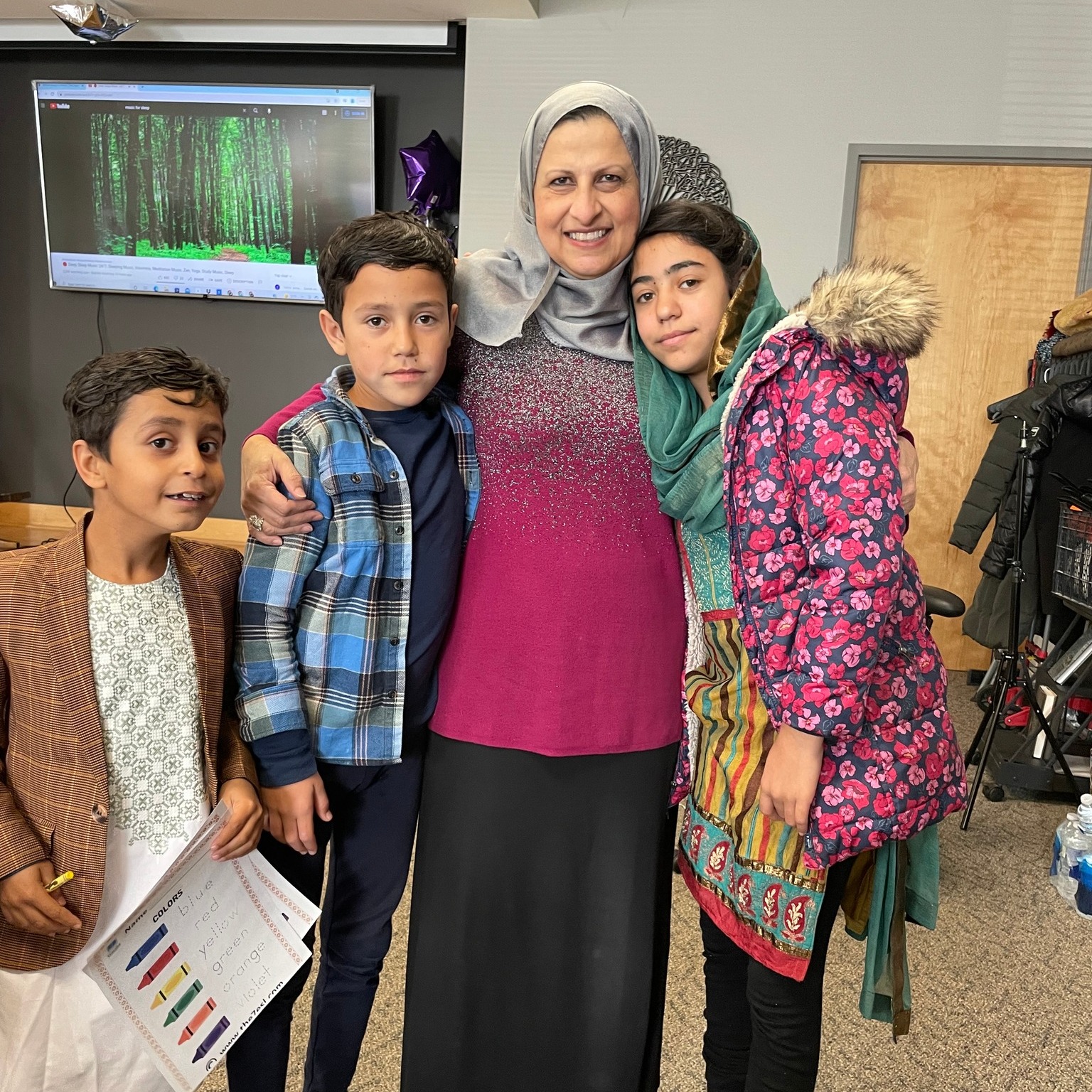 Current work MMWC is doing in the community 
What began as an organization, 27 years ago, that implemented outreach, speakers, and events to help people to understand who the Muslim community is, is now one of the largest non-profit organizations and resource to the community. According to Janan Najeeb, "MMWC began as more of a committee in 1994, but then we opened our own center in 2010, and became an independent nonprofit organization, where we then grew even more." The organization has expanded resources and programming with the main programs listed as follows:  the Islamic Resource Center, Wisconsin Muslim Journal, Refugee support programming, COVID programming, and the " Our Peaceful Home" domestic violence program. 
The Islamic Resource Center is Wisconsin's first Islamic lending library and cultural center that showcases Islamic art and calligraphy. The IRC also has a small cafe, a bookstore, networking brunches, book clubs, author talks, poetry readings, children's summer reading, activity programs, and one of the few culturally specific family peace programs in Wisconsin.
The MMWC has been a huge support for the current Afghan refugee community coming into WI.  Najeeb states, " we began collecting items, and it was important to us that they would be brand new items, something that brings dignity to these individuals that had to leave everything. And we sent, six truckloads full of things to Fort McCoy, including culturally specific clothing."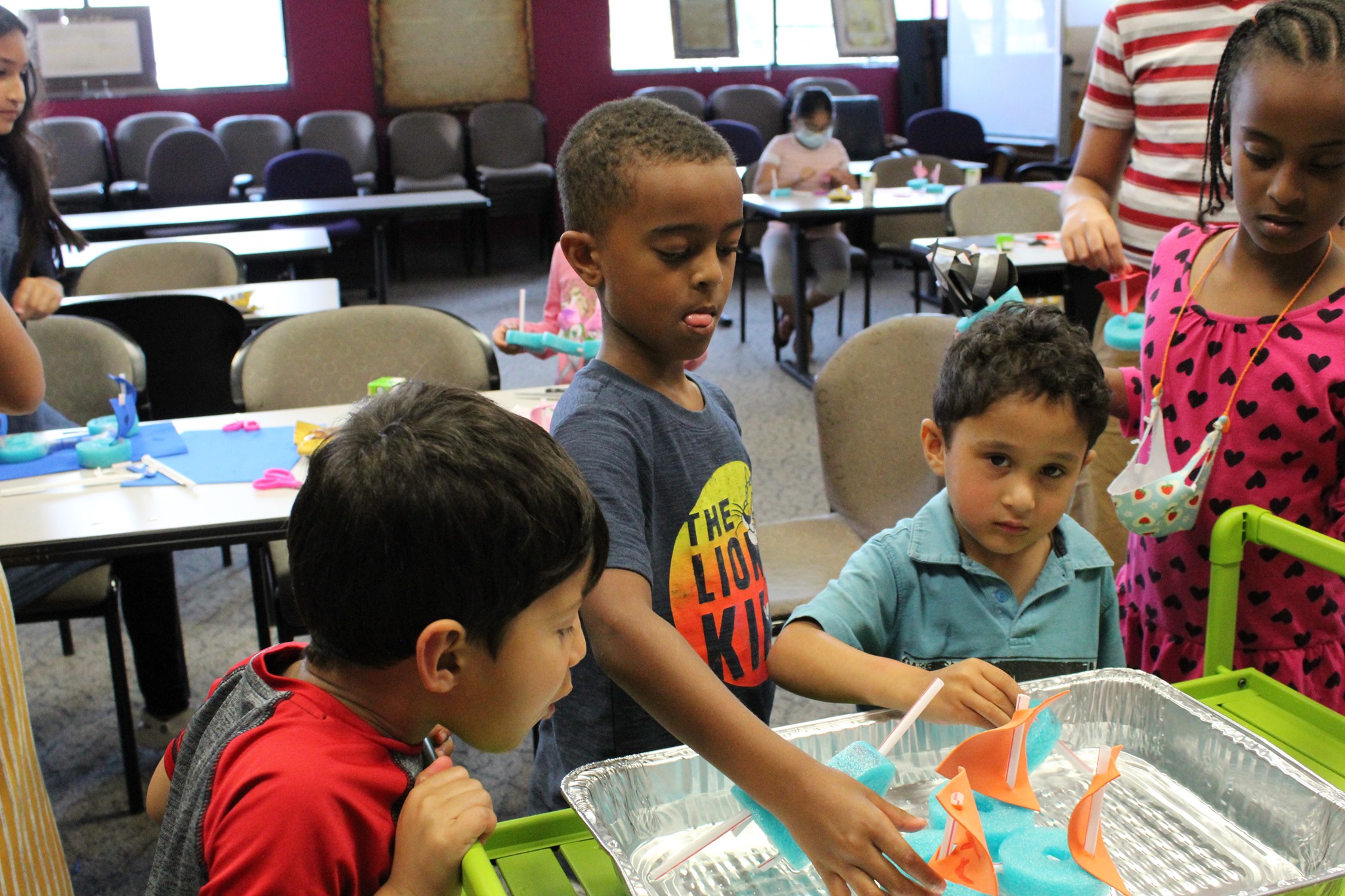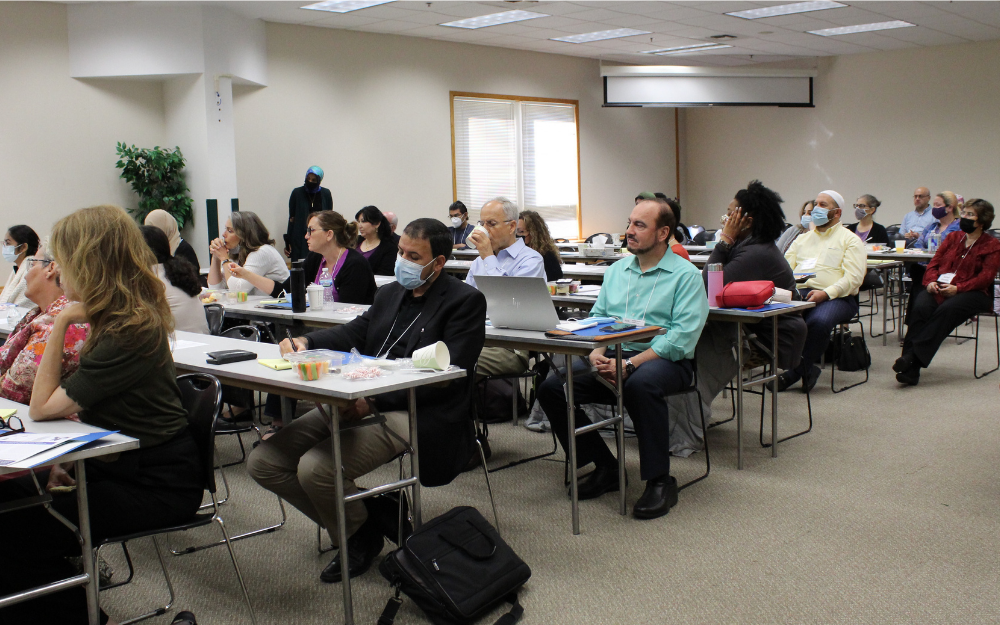 MMWC was also the only community organization in the state to be invited for a briefing by Major General Guthrie at Fort McCoy, where they were briefed on the situation and had opportunities to meet with some of the Afghan guests. MMWC was invited by different elected officials. The first trip was with Congresswoman Gwen Moore and Congresswoman Ilhan Omar from Minnesota, the second trip was with Lieutenant Governor Mandela Barnes. This collaboration was prompted due to the extensive work MMWC has initiated over the year thus gaining recognition from community leaders and state officials for the quality of their work. Najeeb said, "They know what we're able to do and we bring a kind of cultural literacy which is really valued." 
The organization also received grant money from the state by hiring multiple individuals to initiate outreach and education through COVID-19 campaigning to help mend the gap of COVID-19 vaccine misconceptions.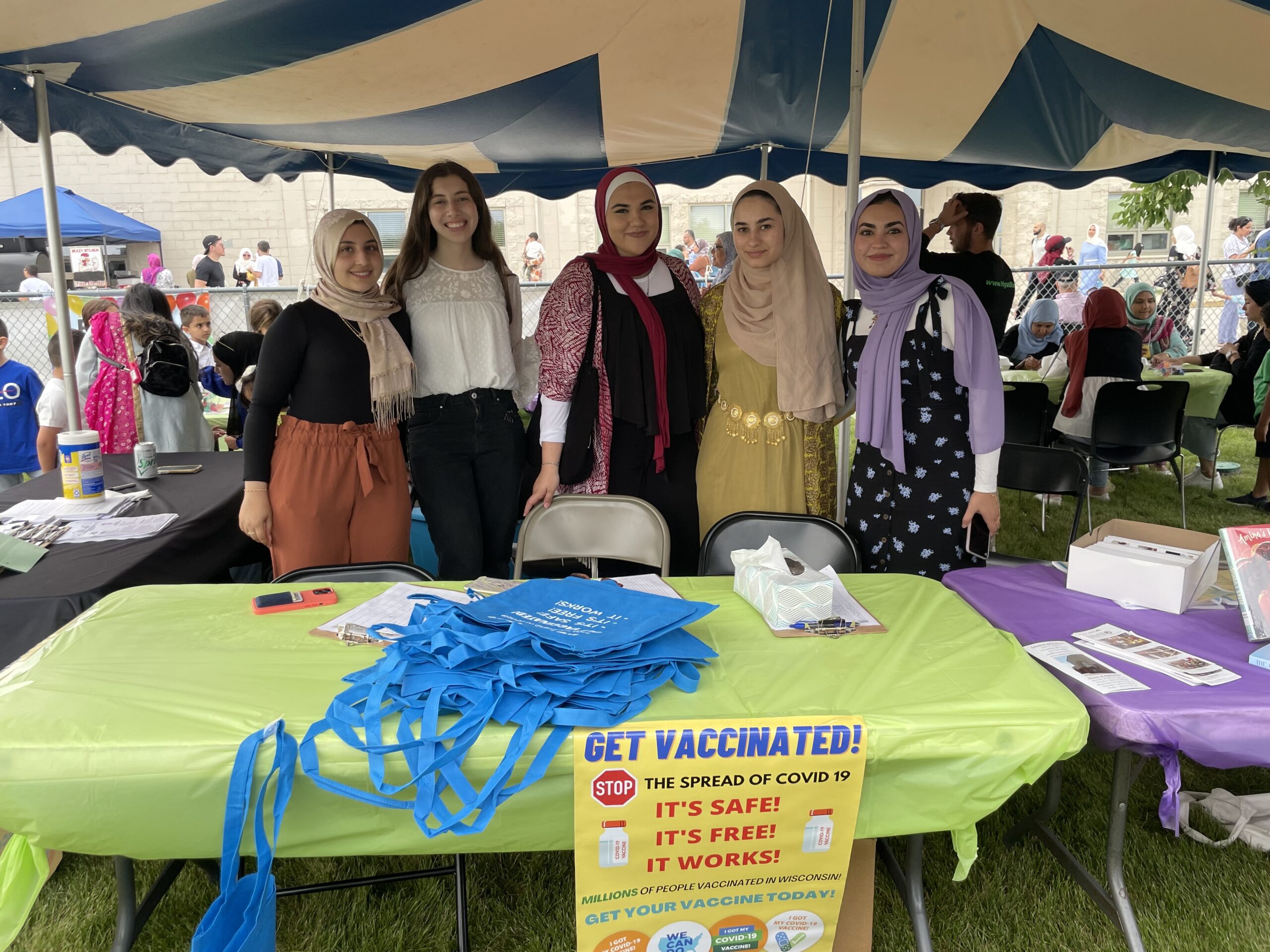 The "Our Peaceful Home" domestic violence program run by MMWC, delivers culturally specific services to women in the community who are experiencing violence in the home.  Janan says " it's putting us in a situation where we are able to advocate for the women in our community, up to now many of them really have not had people helping them and supporting them due to lack of programming." The program helps with getting survivors legal services, transitional housing, and proper safety protocols. 
Programs to Keep Running and Build Moving Forwards 
As one of the main forms of service and resources for the Muslim community in Milwaukee and WI, the MMWC uses the funding from the fundraiser to keep multiple programs alive and running since much of it is not covered through the grants.  Donations keep the following programs and resources available to the community, not only the Muslim community: the Wisconsin Muslim Journal, " Our Peaceful Home" domestic violence program, Afghanistan youth program, Milwaukee Muslim Film Festival and new WI Public Television programming regarding the WI Muslim community, and much much more.