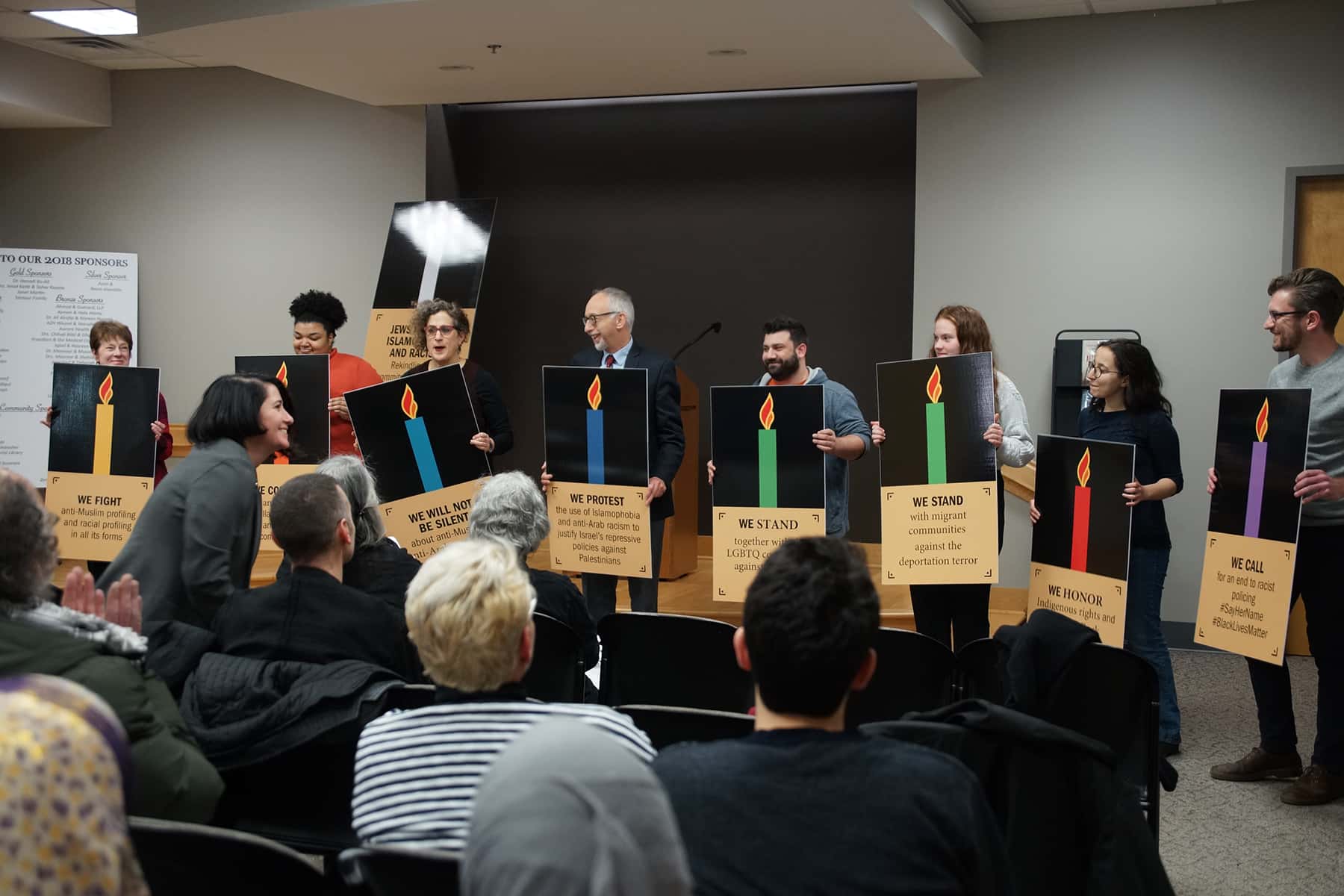 Members of diverse communities around Southeastern Wisconsin came together on December 11 and called for justice involving causes that impact the wellbeing of both local and national populations.
In recognition of the winter solstice – the shortest day of the year – and to create a light in the difficult times faced across the United States, area residents joined for a night of solidarity at the Islamic Resource Center. Symbolic candles were lit in support of defeating Islamophobia, racism, anti-Semitism, settler colonialism, and hate, and also to promote love and justice.
The event was hosted by Dr. Lorraine Halinka Malcoe, co-coordinator of Jewish Voice for Peace – Milwaukee, and included representatives from organizations that included the Milwaukee Muslim Women's Coalition, American Muslims for Palestine-Wisconsin, Black and Pink: Milwaukee, Friends of Palestine Wisconsin, Islamic Society of Milwaukee (ISM Milwaukee), Muslim American Society-Milwaukee (MAS Milwaukee), US Palestinian Community Network Milwaukee (USPCN Milwaukee), and Veterans for Peace Milwaukee Chapter 102.
Along with Rabbi Michael Davis, the participants came to honor indigenous sovereignty, support for the end to racist policing, and calls for the end to violence against members of the LGBTQ community. Also recognized were the rights of refugees and migrants, and protection against hate crimes that targeted all people of Middle Eastern origin.
This audio was recored live during the event and features remarks from most of the speakers, along with images that highlight moments from the proceedings.