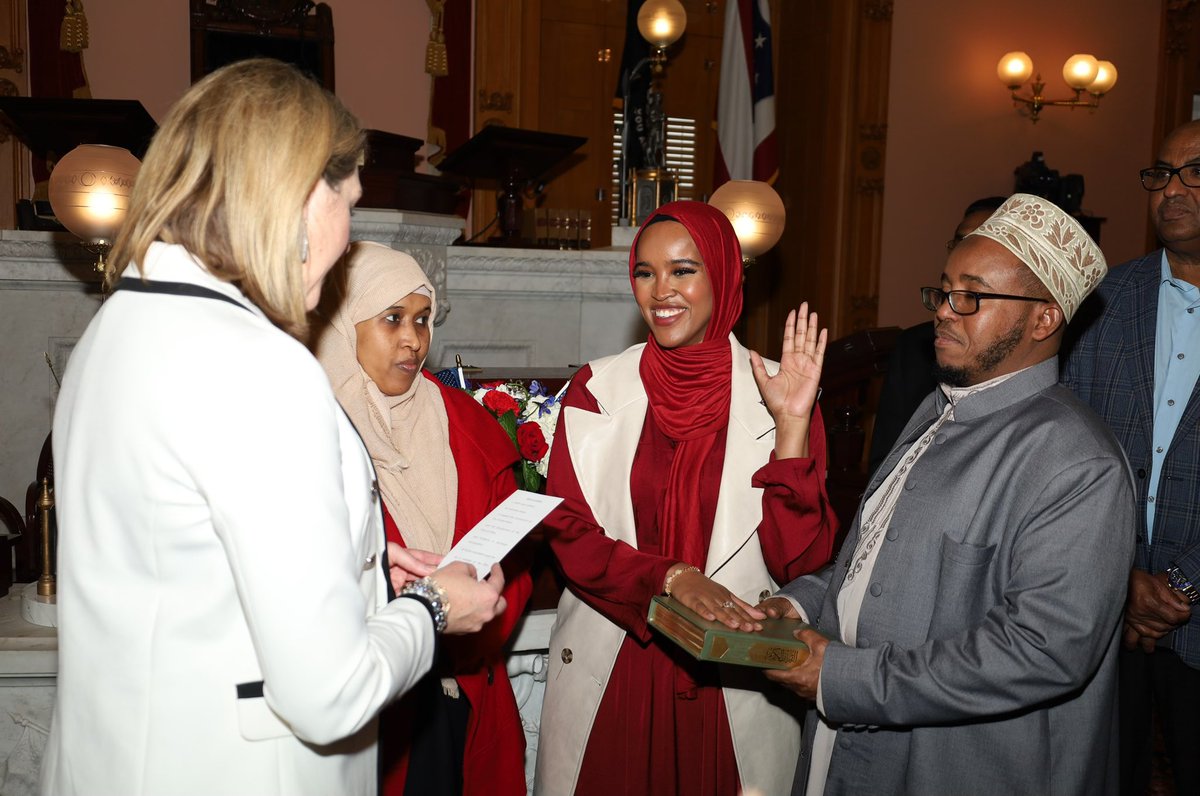 It's been a whirlwind week for Munira Abdullahi.
On Tuesday, she was sworn in as a representative at the Ohio state house — making history as the first Muslim woman to be elected to Ohio's state legislature after last November's midterm elections.
The swearing-in ceremony was followed by a reception and shortly after, a caucus meeting. Later that day, she visited her new office for the first time, delighting that it has a view of the Scioto River.
"The previous congresswoman who had the office left me a really nice letter saying how she is really proud of me, and to take the role seriously," she tells The National.
"She also left me her couch, which was really nice of her."
Ms Abdullahi, who was born in a refugee camp in Kenya, won her election with the help of fellow Somali Americans in Columbus, home to one of the largest Somali-American communities in the United States.
"The community really came out," she says. "Some people had never voted before. It's been really humbling."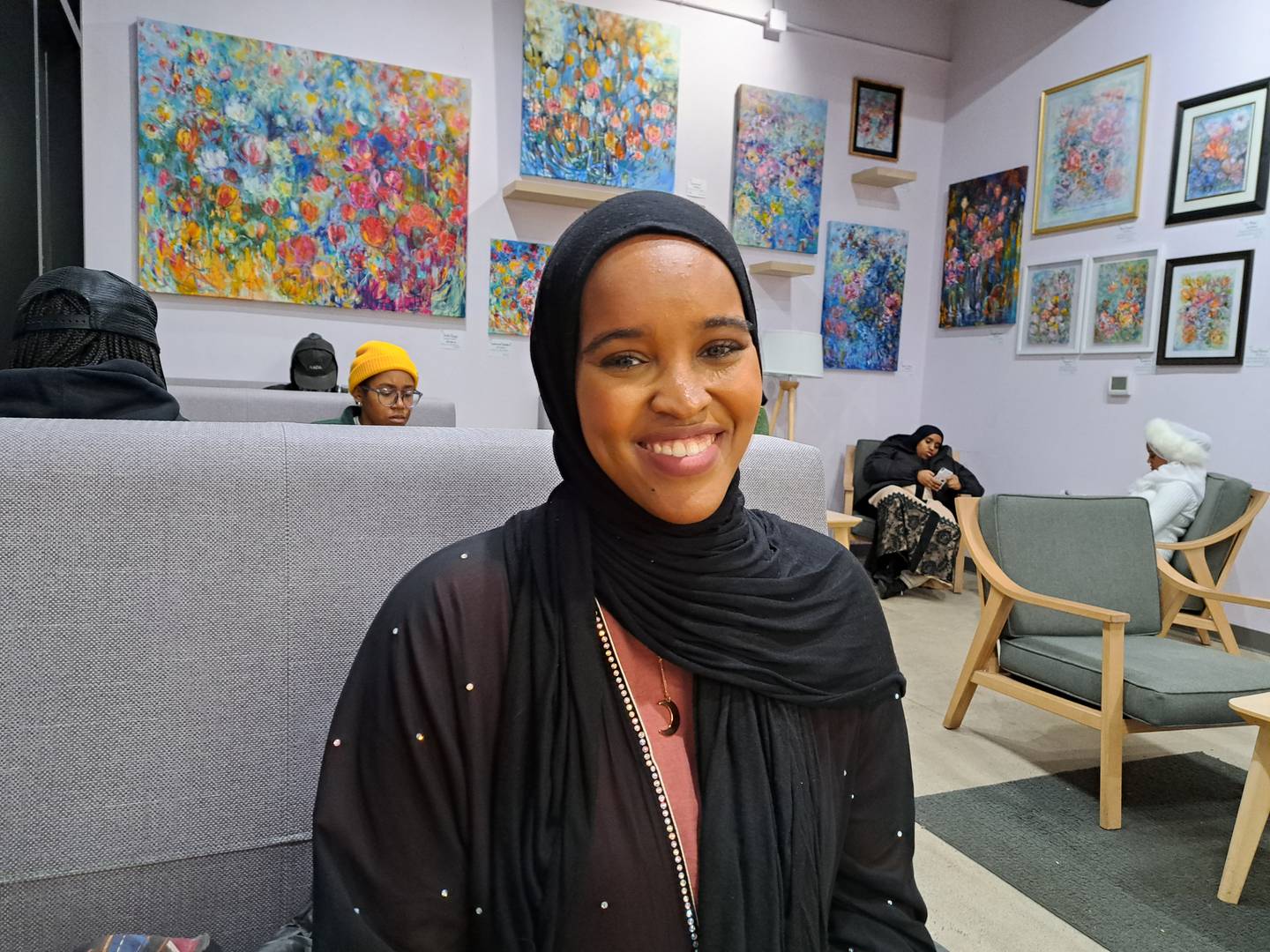 Ohio State Representative Munira Abdullahi. Photo: Stephen Starr
The 27-year-old legislator isn't the only person sparking changes in American politics today.
This month, scores of Muslim-American women are making history by starting out in political careers at state houses, general assemblies, school boards and in other elected positions across the country.
Their experiences could reshape the local political landscape, for centuries dominated by white men, in the years to come.
In Ohio, Maine and Illinois, voters elected the first Muslim women to state legislatures.
In Illinois, Nabeela Syed, 23, defeated a Republican incumbent who was heavily tipped to hold his suburban Chicago district, while In Maine, voters elected two female Muslim candidates to the state house for the first time, with similar stories unfolding in Georgia, Minnesota and elsewhere.
Muslim and Arab-American midterm winners — in pictures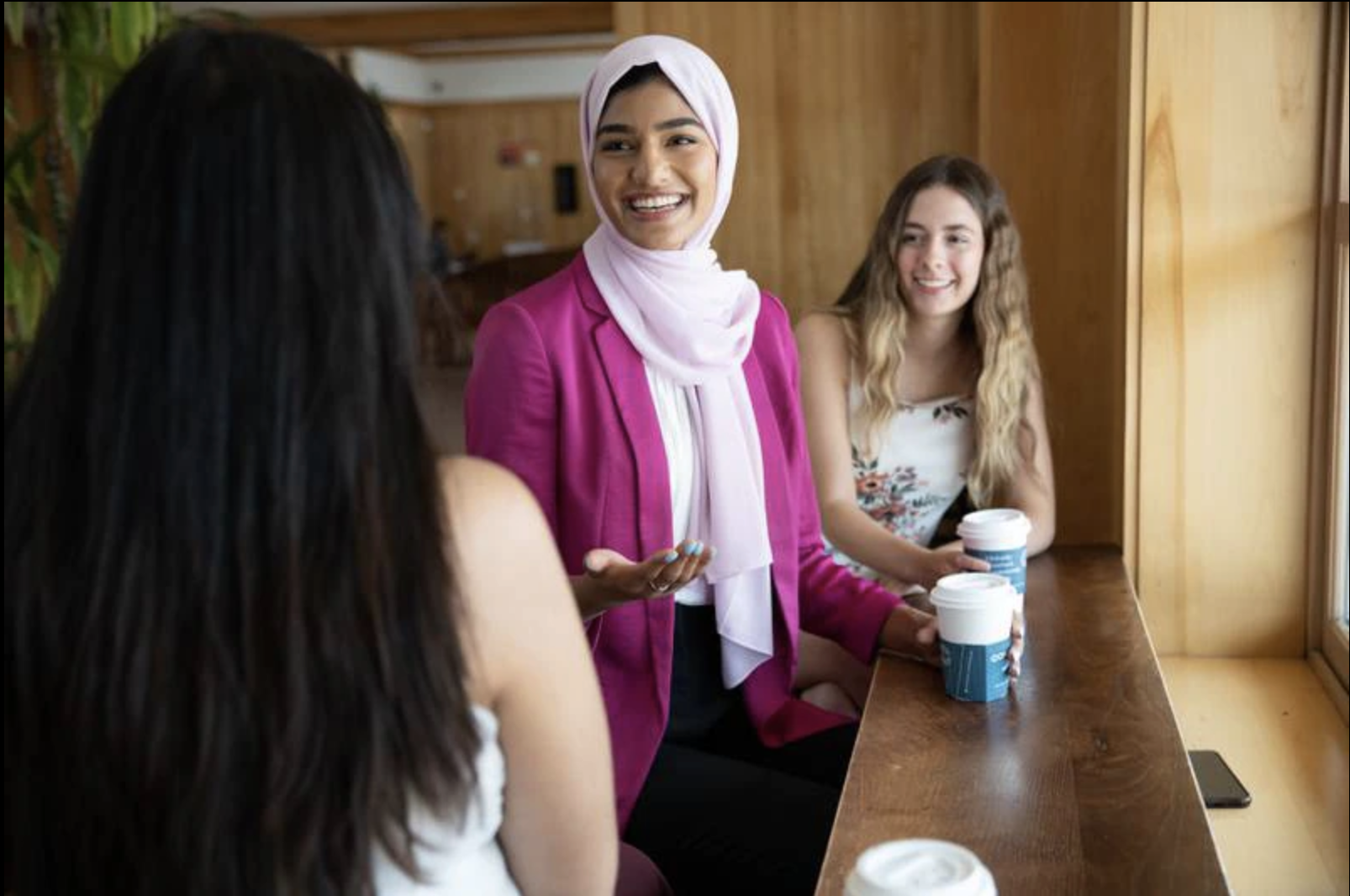 'It was wild for me to ever consider running for office at that age,' says 23-year-old Nabeela Syed. Photo: Nabeela Syed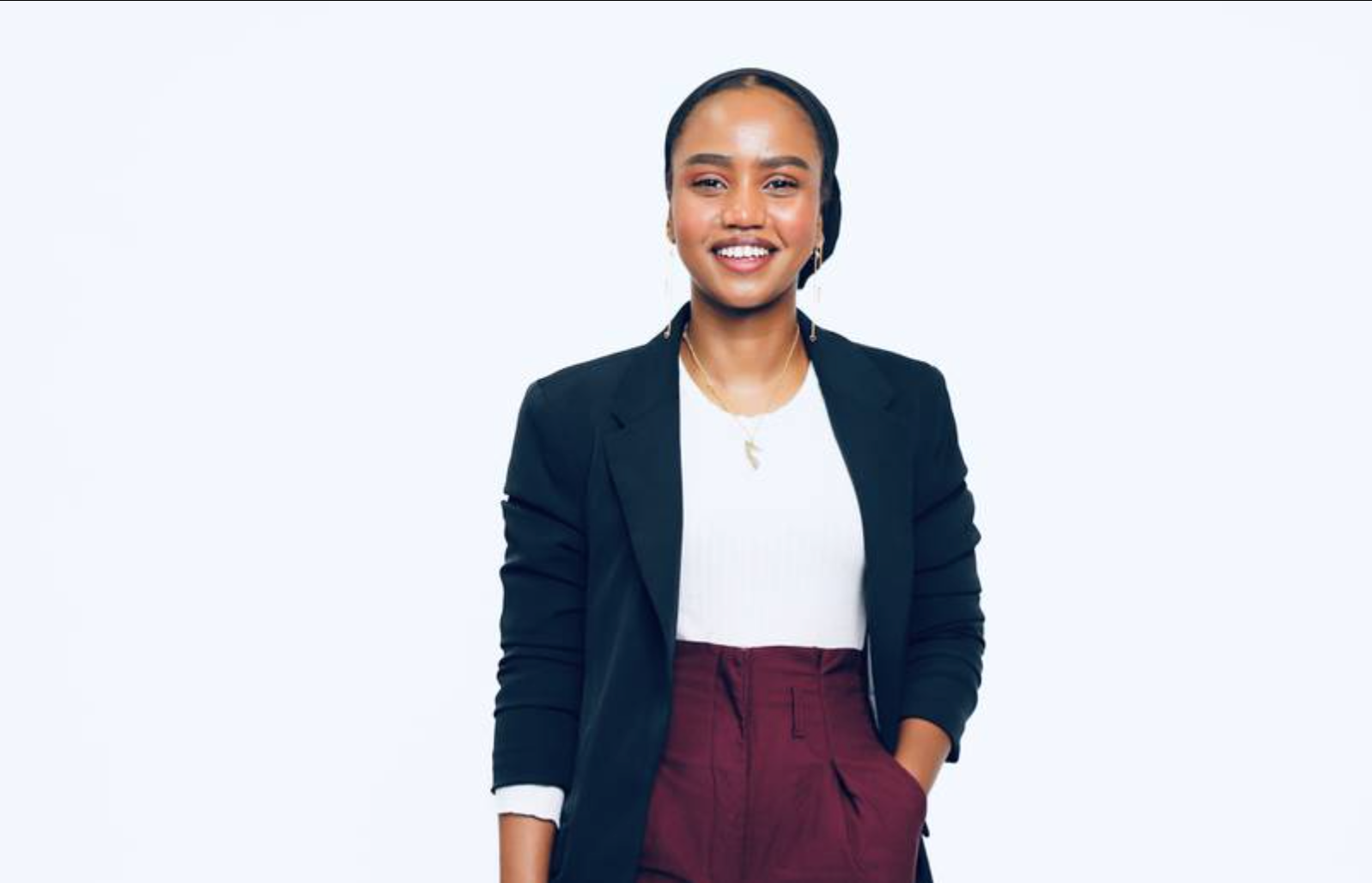 'I guess I don't really view myself as a politician,' says Mana Abdi. 'I think that I'm more of an advocate.' Photo: Mana Abdi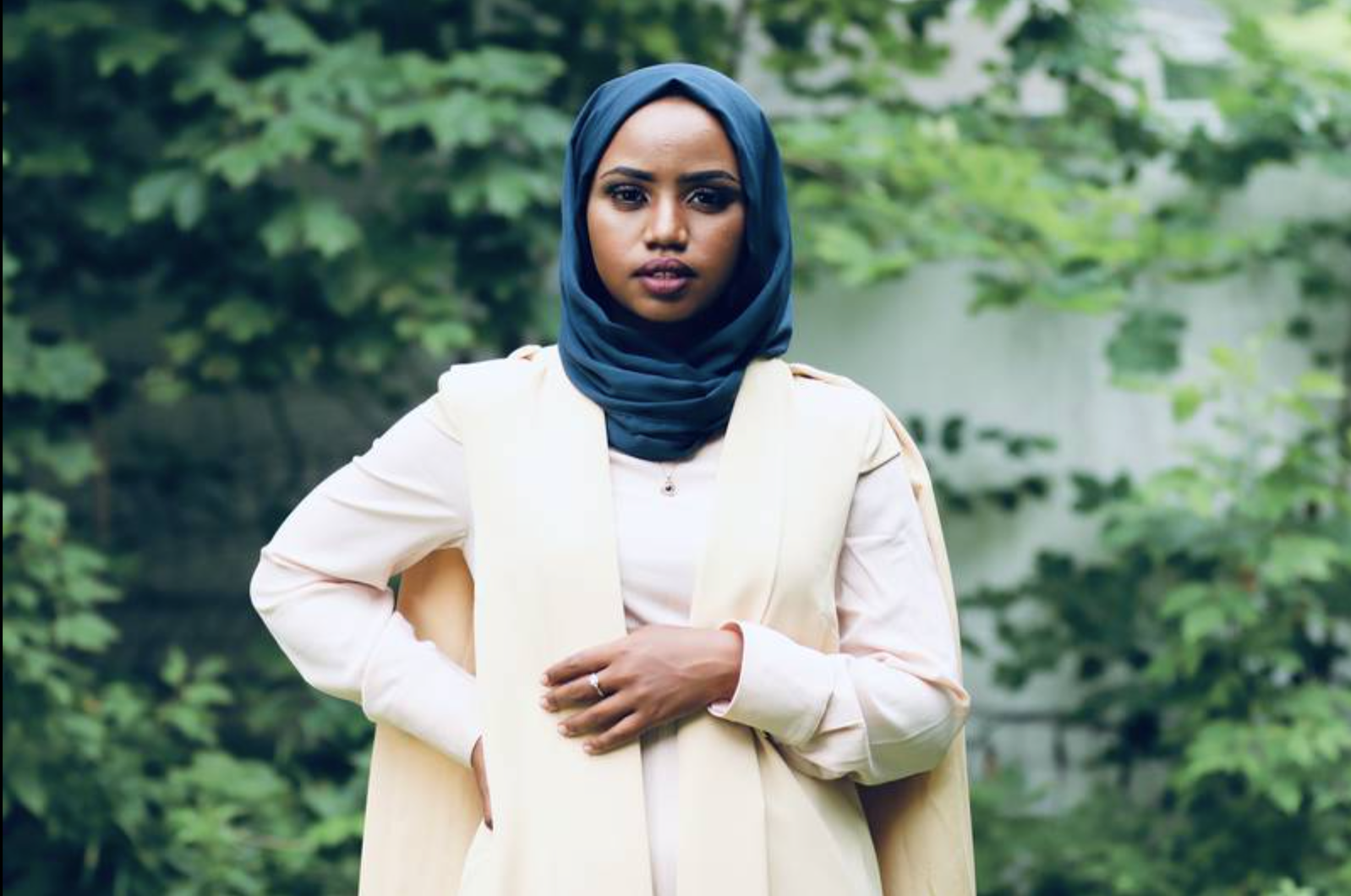 'I don't think I've ever looked at anything in my life and thought 'Oh, I couldn't do this,'' says Mana Abdi.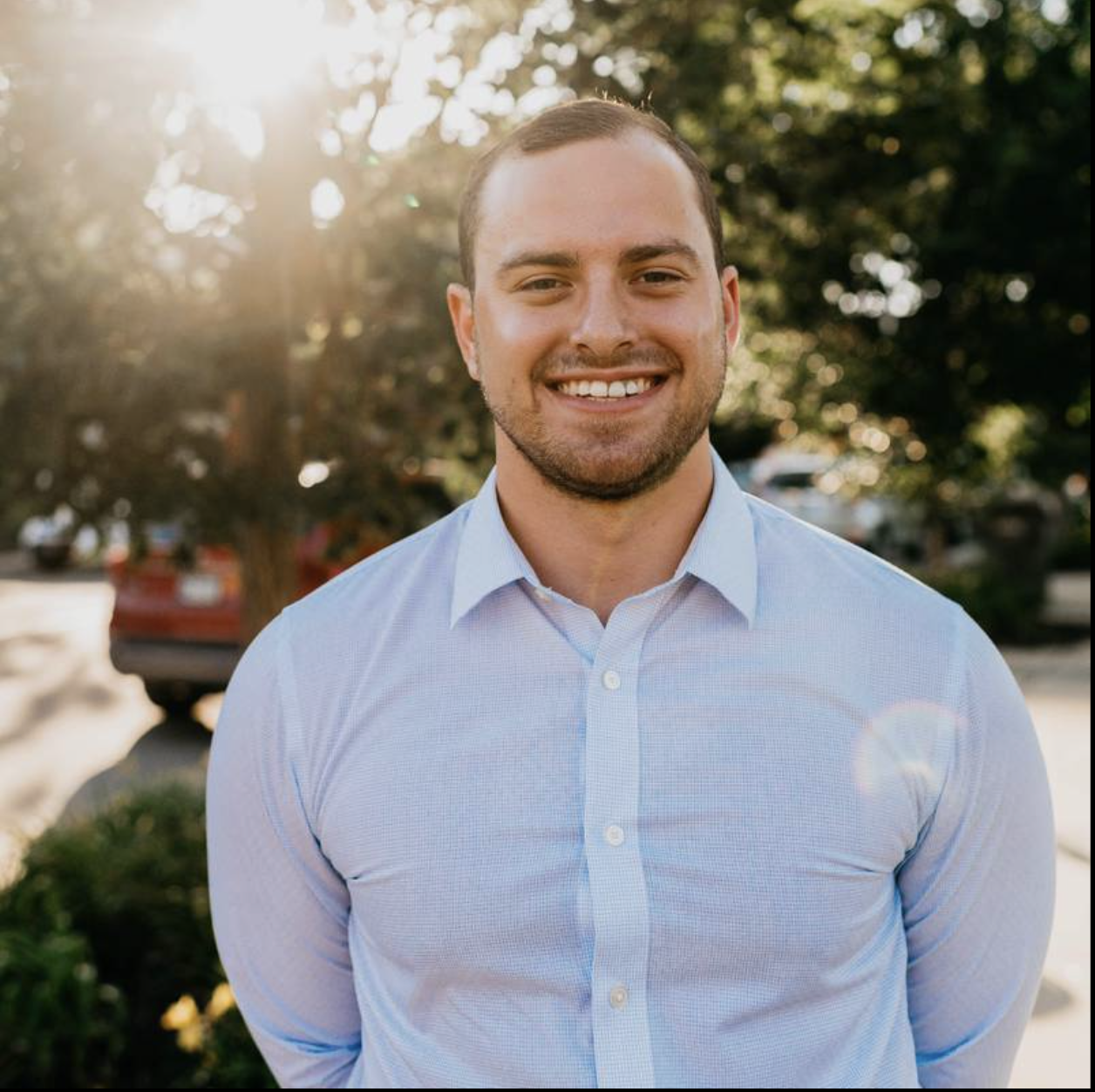 The son of a Syrian immigrant, Sami Scheetz was elected to the Iowa state legislature. Photo: Sami Scheetz.
It's an unprecedented event in American politics and is fuelled by several factors.
According to the Institute for Social Policy and Understanding, a research institution in Washington, voter participation among Muslim Americans rocketed from 60 per cent in 2016 to 81 per cent in last year's midterms.
Many believe the actions of the Trump administration, which in 2016 banned all immigration from numerous Muslim-majority countries, prompted Muslim Americans not just to get out and vote, but to stand for political office at local and state level. Now, those decisions are bearing real fruit.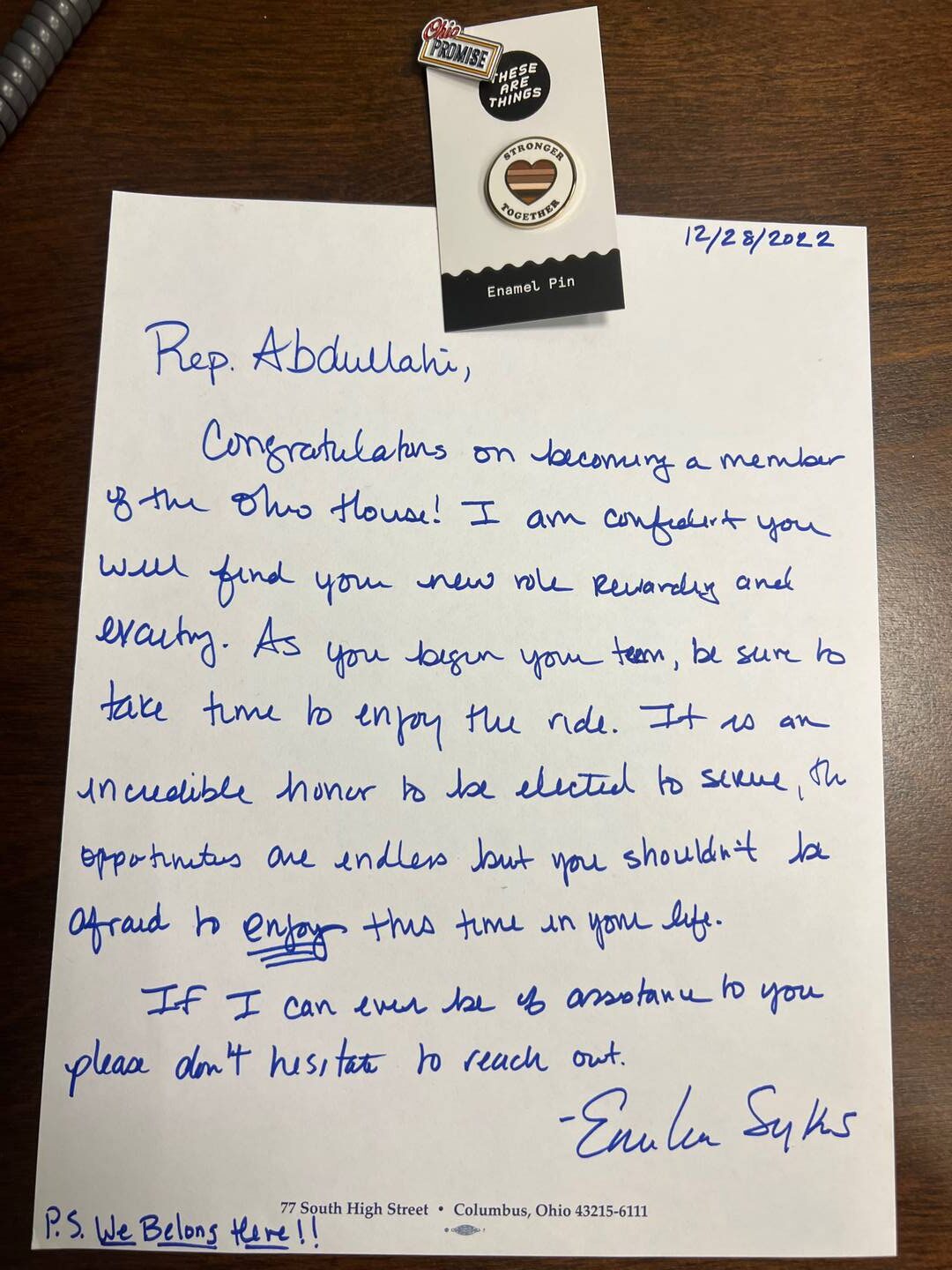 The letter from Ohio Representative Emilia Sykes, who previously occupied Ms Abdullahi's office space. Photo: Munira Abdullahi
For Ms Abdullahi, there's a direct link between the ills she says her community have been facing and her own ambition to seek political office.
"[My activism] stemmed from things I see every day. There's a lack of resources for mental health. There's a huge issue around affordable health care," she says.
Ms Abdullahi was involved in community work for a decade before running for political office in November.
"Transportation and housing costs are also huge issues for people in Columbus, in my district."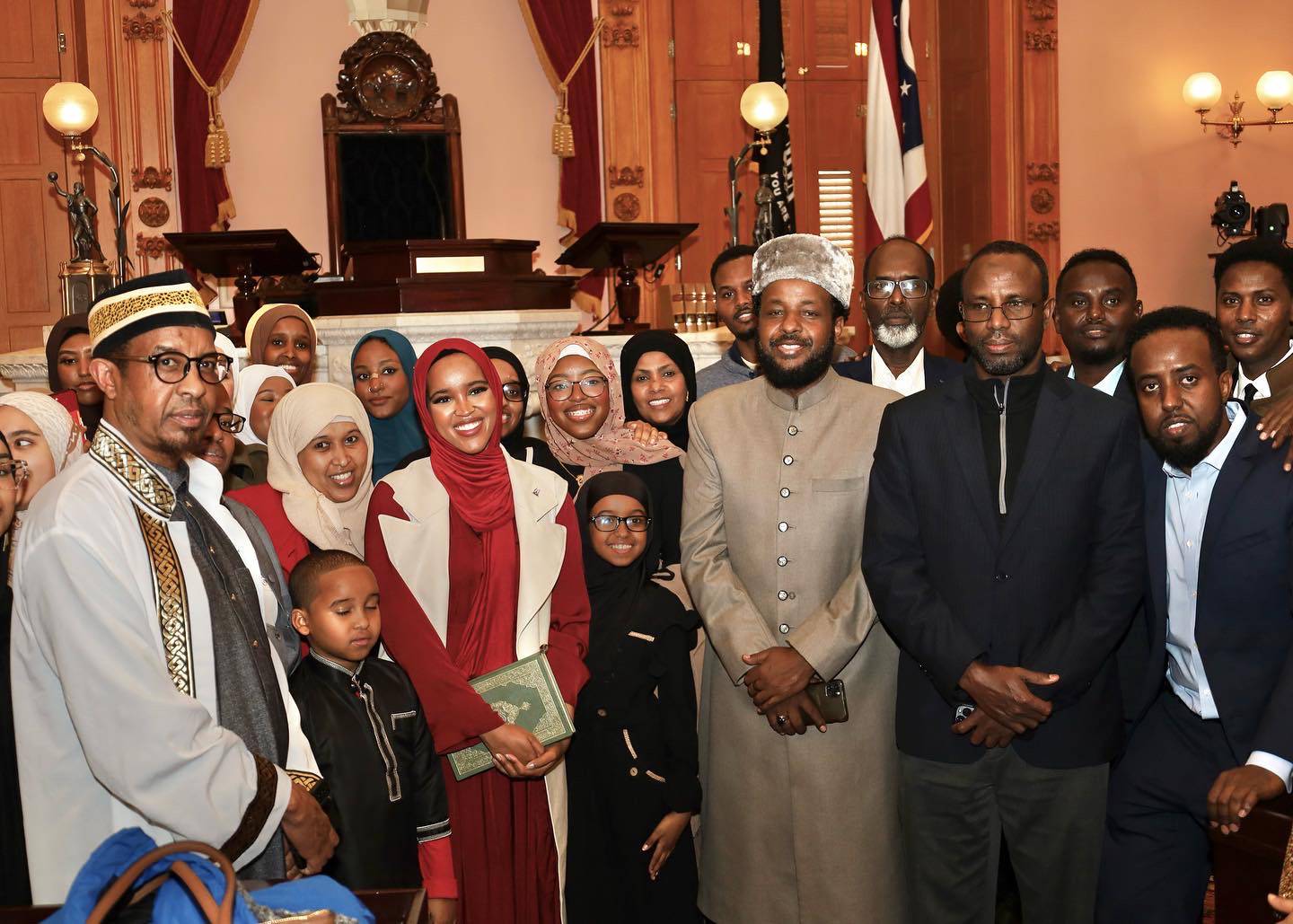 Ohio State Representative Munira Abdullahi with friends and family at her swearing-in ceremony. Photo: Abdiselam Shahiy
She has also been influenced by the actions of her parents, who are involved in community activism, with her father helping to found two mosques.
For Ms Syed, the past few weeks have been similarly full-on, attending new member orientations and learning about introducing and getting bills past, as well as pensions and tax structure.
"People describe it like drinking out of a fire hose, and I think that's an apt way to describe it," she says. "It's definitely been eye-opening."
She feels that working on a punishing election campaign for most of last year, however, has prepared her for the steep learning curve and hard work ahead.
"We had a tough campaign. We flipped a Republican house seat to be Democrat. So being 23 years old it was a profound victory," she says. "I just have to pinch myself."
The path Ms Abdullahi and Ms Syed are about to embark on is a familiar one to Iman Jodeh, who two years ago made history by becoming the first Muslim and Palestinian American to be elected to Colorado's General Assembly.
"It was very surreal and exhilarating; a little overwhelming in all the best ways," she says of her first two years in office. Ms Jodeh represents a highly diverse district in Aurora, a suburb of Denver, and last November was re-elected to the General Assembly.
One of the main challenges she's navigated over the past two years in office has been getting fiscal support from colleagues for policies that would help her constituents.
"The other thing that has unfortunately become commonplace for me has been navigating the space where I am the only Muslim or Arab," she says.
"I welcome this all the time, I look at it as an opportunity to be that person in the room, to bridge that gap."
Ms Jodeh has some advice for her fellow Muslim Americans setting out on a new political career this month.
"Be unapologetic about who you are. Stay true to your morals and understand you have the right to be in this space. You are representing people who have historically been underrepresented in politics," she says.
"Representing a portion of Americans like Arabs or Muslims also means that you will be representing thousands of other people who may not share your identity but who share your values. We need to home in on our shared humanity."
Still, the challenges are considerable. In many cases, the new politicos, such as Ms Abdullahi, will be faced with largely Republican-designed local political landscapes that have, in recent years, allowed its members establish an iron grip on many state houses through redistricting that oftentimes turns urban, liberal-leaning populations into minority voting areas.
"We're being held back by things like gerrymandering, like lobbying," Ms Abdullahi says. "Corporate politics really plays into our legislation."
For Ms Syed, there is the prospect of helping to propose and draught laws to help govern a state of more than 12 million people that includes Chicago, America's third-largest city. Springfield, the state capital of Illinois, is a three-hour drive from her home district.
"There will be plenty of driving involved, that's for sure," she says.
But on a more serious note, her growing profile means she often faces Islamophobic activity — recently she received a note demanding she burn her hijab in public.
"It's not easy to see that, but I think it's one of the things that comes with being among the first. I don't think it should be normalised by any means, [but] continuing to bring more diversity is how we fight back against it," she says.
If anything, the note has emboldened Ms Syed.
"The profound impact of being the first person to legislate on the house floor wearing a hijab," she says. "It's empowering."