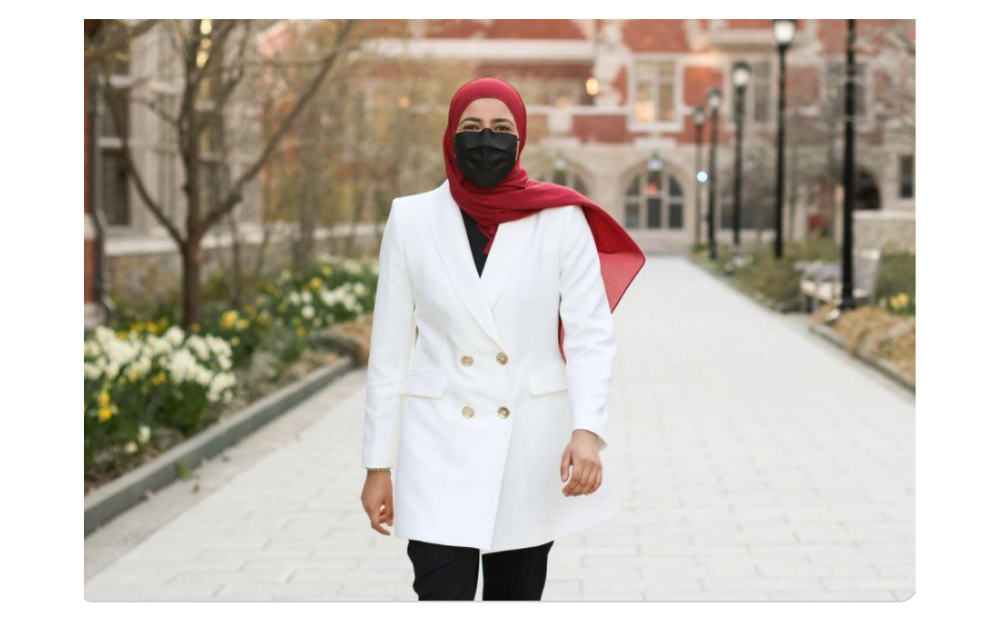 One of the USA's oldest and most prestigious universities has elected its first Muslim student body president.
Yale University, which is a part of the country's Ivy League university group, recently held its student body elections and Bayan Galal received the majority vote.
Per the university's student newspaper Yale Daily News, Galal won 56.4 percent of the vote, which amounted to 1,131 votes.
Galal's sister, Ayah Galal, who is a reporter for a local news station in Connecticut, USA, also shared the groundbreaking news on her Twitter page citing "glass ceiling shattered".
"Bayan has made history as Yale's first Muslim student body president," she said. "I can't wait to see the incredible things she accomplishes."
Meanwhile, Galal herself spoke to local news station WFSB says she was inspired by many people before her who paved the way and she hopes to do the same.
"As a Muslim woman, I have only been able to accomplish things so many of the things that I've been able to because of other people who have advocated for me and advocated for people like me," she said.
"My goal was to pay that debt forward to future generations by delivering results for the Yale student body."
Galal has big plans to help Yale students most importantly focusing on health in five pillars – physical health, mental health, community health, academic health and financial health.