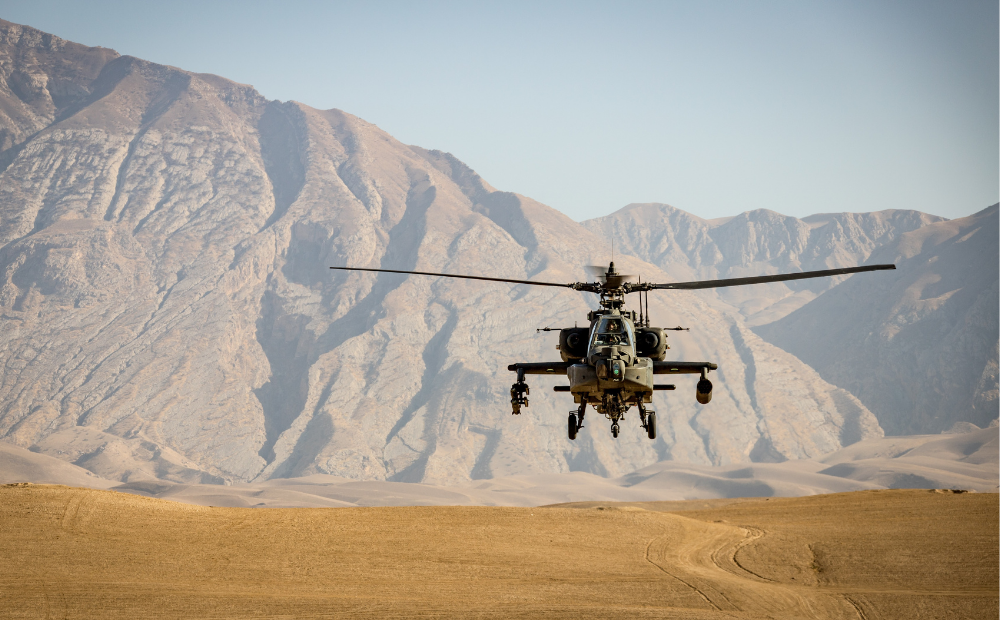 Today America's 20-year war in Afghanistan officially ended. The last U.S. military flight from Afghanistan departed before midnight last night local time in Kabul.
Wisconsin veterans, refugee agencies and others have been outspoken about their concern for the more than 20,000 Afghans who worked with U.S. troops and diplomats, journalists and contractors as interpreters, drivers, cultural advisors and more. 
Afghans who worked with the U.S. military and other American organizations qualify for Special Immigrant Visas (SIVs), yet the rapid U.S. armed forces withdrawal left many American allies, as well as up to 200 American citizens, in a country now controlled by the Taliban. 
These Afghans and their families who were left behind are in grave danger of becoming targets of Taliban retaliation because of their service to the U.S. mission, according to Americans who worked with them and to their relatives who have sought asylum here. 
But they are not the only ones in danger. The relatives of all those who come to the United States on SIVs may also be targets of Taliban reprisals.
In interviews Friday with the Wisconsin Muslim Journal, Afghan refugees who came to Wisconsin on SIVs in the past four years shared their biggest concern: What will happen to our families in Afghanistan?
The names of the refugees who were interviewed for this story have been changed to protect the safety of their families and respect their privacy.
Only immediate family
Mohammad and his wife Qamar, and Abdul and his wife Aadela came to Wisconsin four years ago on a "Special Immigrant Visa" for Afghans. SIVs are designated for "men and women who have taken significant risks to support our military and civilian personnel." Abdul's nephew Ahmad followed about a year later, also on an SIV.
Mohammad worked as a translator for the U.S. Army and in demining operations. Abdul and Ahmad also both worked in demining. Afghanistan is one of the most heavily land-mined countries in the world, creating risks of life and limb to Afghan civilians. Since 1989, humanitarian workers have cleared more than 18 million mines, according to the United Nations Mine Action Service. 
Obtaining their SIVs took years. The State Department website says processing takes 703 calendar days (two years) not including the time it takes for the applicant to gather the necessary documentation and reference letters. Abdul said the process for his family took three years.
SIVs provide legal immigration status for the Afghan employee and his or her spouse and children. It does not extend to siblings or parents, Abdul noted. Both of his parents have died. He has a sister who is single. 
"She has no one else but me. How can I help her?" he asked. "Yesterday I told her, 'Don't go to your job.' I advised her to stay in the house."
Abdul's wife Aadela just got off a WhatsApp call with her brother. "He calls every day and says, 'Please help. Please, please help me,'" she said.
Ahmad was on his phone looking at a website someone had recommended to him as a resource for bringing his parents and siblings. "I have filled out the form three times but no one responds," he said. 
He showed the website to Ahmad, who said, "It's for repatriation of U.S. citizens. They won't qualify."
"The problem is that nobody understands the process for immigration," Abdul explained. "We don't have information about any specific programs to help them. And most people don't have passports and the documents they need."
Fear of reprisals
Ahmad said he heard the Taliban were going through neighborhoods, door to door, "creating a list of targets." News reports confirmed U.S. sources in Afghanistan witnessed Taliban collecting information on neighborhood residents who had worked with the Americans.
"For now, they are just looking for the targets, making a list of the people," Abdul said. "Everybody in our neighborhood knows we are living here." Regardless what the Taliban has said to the U.S., he said, referring to promises not to retaliate, "We don't trust them. They never keep their promises." 
"Did you see the news about the suicide bomber at the airport today?" Ahmad asked. "Fifty-two people died," he said, reading from a report on his phone. Later reports showed that close to 200 people died. 
"Yesterday afternoon, 150 people died in Afghanistan. I saw it on Facebook and I was crying for those people," Ahmad said.
"I pray my brother and sister can come here," he added.
In a separate interview at Mohammad's home, also on Friday, Mohammad sounded distressed. He said, "My siblings and parents are all in danger because of me. I don't know what I can do. They were all fine until the Taliban took power. Now they are calling me every day, every moment. They are saying, 'Because of you, we are in danger.'
"The Taliban is targeting the families of any interpreters," he explained. "The Taliban leaders have no control over their members. I am so worried about my family. I don't know with whom I need to talk.
"I went to agencies. They didn't know what could be done. I went to other agencies. To be honest, I didn't get any positive answer from any of them.
"I need any country where my family can go. They need to get out."
"We are helpless," Abdul said. "I don't know any point of contact to ask for help.  We need security for our families. Who is responsible? Who can help us? 
"I know too many people who are stuck there. We lost hope."