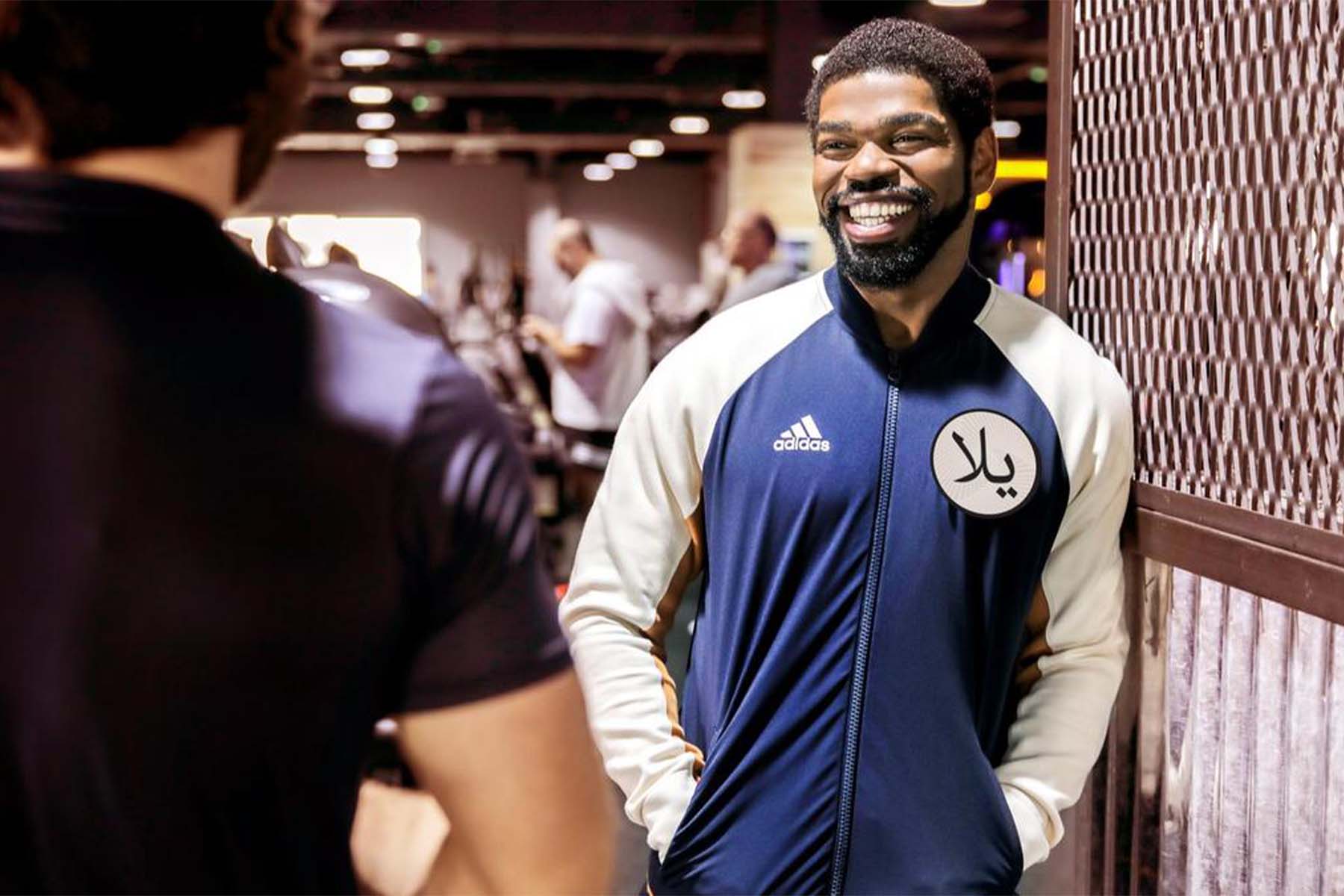 Farah Andrews as "'Yalla' says Adidas with its new Arabic badge" for The National
'Yalla!' has to be one of the most common expressions in the UAE, for Arabic and non-Arabic speakers alike. So, it seems fitting that Adidas Middle East has created a Yalla badge for its new VRCT jacket.
Available in both Arabic and English, the badge was created in collaboration with Walid Yari, an athlete and influencer.
Yari decided on the word because it best encapsulates "every time he pushes himself forward to be the best".
The brand teamed up with three more regional personalities, hoping "to inspire creativity and self-expression". Lu D'Souza, a body-positivity activist, chose "I'mperfect"; Tima Deryan, a mountaineer, entrepreneur and activist opted for "Brave"; and TV presenter Enjy Kiwan went for "Family".
D'Souza runs Instagram account @weeshasworld. She says that she chose the "I'mperfect" badge to "challenge the notion of perfection in society by proving that beauty comes in all shapes and sizes".
The VRCT jacket is a style nod to the classic American letterman jacket, and the space for customisation is designed to "invite athletes to show the world who they are", according to the sports label.
The badges are now available to purchase with the jacket in Adidas stores across the GCC. The jackets start at Dh475 and come in three colourways: blue, black and navy with cream sleeves.