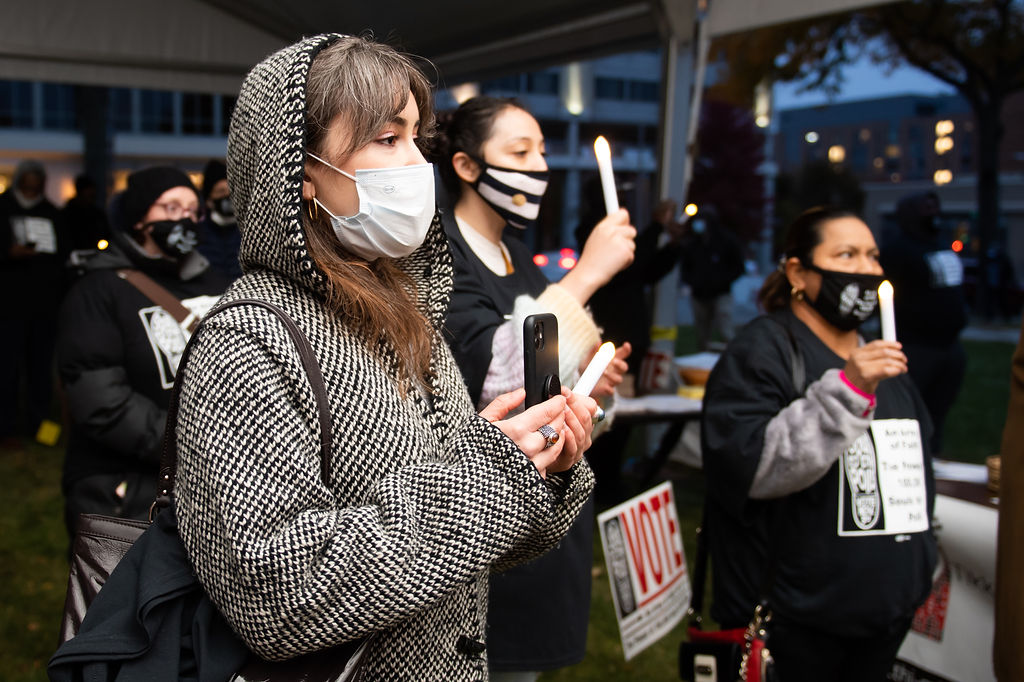 Former Vice President Joe Biden committed last week to having Muslim American voices in his administration should he win the White House in November. Now, a new committee is working toward screening candidates to fill those slots.
Emgage PAC announced Tuesday it is coordinating the "Muslim American Executive Selection Committee," which it said will help to "identify, evaluate and endorse highly qualified Muslim American candidates for a potential Biden administration."
Speaking last week before Emgage's advocacy group, Emgage Action, Biden said he would be a president who "recognizes and honors" contributions of Muslim Americans in U.S. society.
"I'll be a president seeks out listens to  corporate the ideas and concerns of Muslim Americans on everyday issues that matter most to our communities," he said. "That will include having Muslim American voices as part of my administration."
Biden also pledged to remove President Donald Trump's travel ban, which involves several majority-Muslim nations, on "day one" as president.
In announcing the screening committee, Wa'el Alzayat, CEO of Emgage PAC, told NBC News he is confident there will be "much better" Muslim American representation in a potential Biden administration than under Trump.
"And we expect" Biden to make that so, Alzayat said. "And we will hold him to it."
Alzayat, who worked in the State Department for a decade, entering under President George W. Bush and leaving during the Obama administration, said that although there was not a "huge" number of Muslims working in presidential administrations during his time serving, there was a "noticeable increase year after year," something he said came to a halt after Trump took office.
The screening effort will include both the opportunity for perspective candidates to pass along their credentials as well as a recruiting effort by the committee to target talent.
Alzayat said this upcoming election presents a unique backdrop for Muslim Americans and Muslim American voters, a constituency that could be the deciding factor in lifting a candidate to victory in a closely-fought swing state like Michigan, should the race again come down to the wire.
Meanwhile, the election comes "at a time of unprecedented islamophobia and attacks against that community," he said.