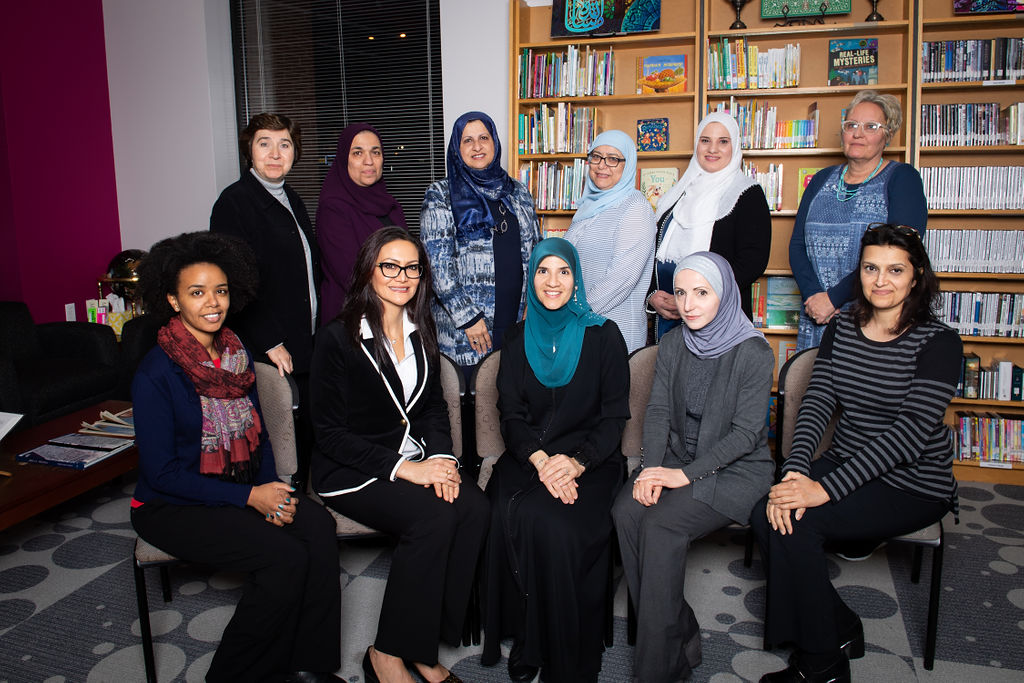 Milwaukee Muslim Women's Coalition held its 10th Anniversary Gala Saturday but is celebrating more than a quarter century of service. From its beginning in 1994 as a women's circle, MMWC has been educating the Greater Milwaukee community and beyond about who Muslims, especially Muslim women, really are.
The MMWC started with a group of young women getting together for a Sunday circle. Some were newly married; others had young children; most had professional degrees, including a doctor, a nurse, an accountant and a microbiologist. They gathered at each other's homes and discussed important issues of the day.
"In every discussion, we came back to the same idea – that the image of Muslim women is very problematic, very negative and uninformed. Muslim women were seen as oppressed," said MMWC founder and president Janan Najeeb. "We thought we really need to do something about this."
The active group of early MMWC members included Najeeb, Comilita Salah, Naheed Bleecker, Inshirah Farhoud, Dr. Sahar Kayata Katib, Naheed Arshad and others. Their commitment to showing the true face of Islam and finding ways to serve not only Muslims but the larger community helped Milwaukee's Muslims become an integral part of  Greater Milwaukee, Najeeb said.
The Council on American-Islamic Relations started around the same time as the MMWC. CAIR's founder, Nihad Awad, used to travel around the country, sharing the success of the MMWC in convincing The Milwaukee Journal to change the name of its church directory to "Directory of Worship" and include mosques. He said it was an example of what dedicated grassroots organizations can do, Najeeb recalled.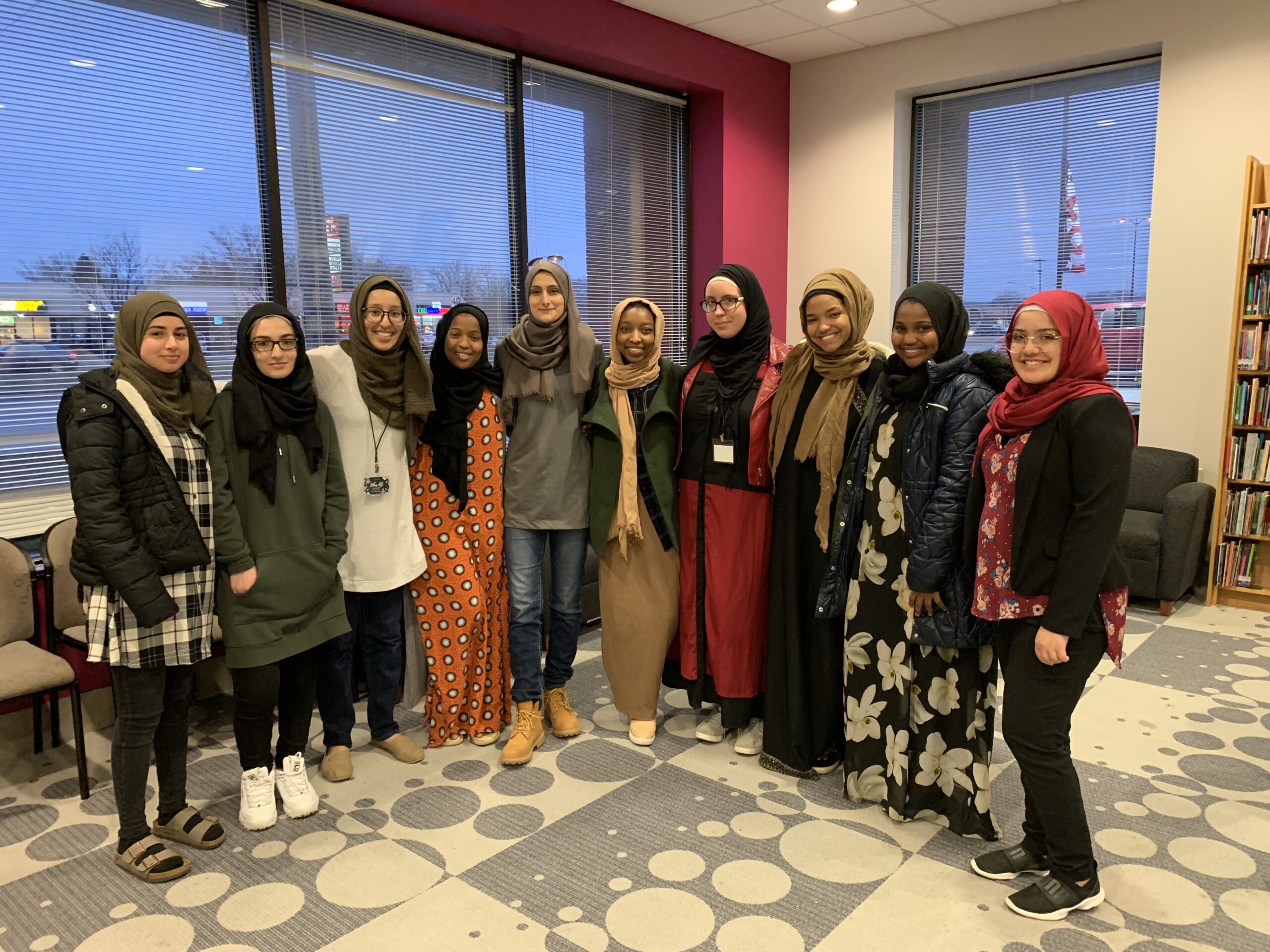 Launching the MMWC Speakers Bureau
"I'm most proud of the impact we have had in portraying who we really are and not what people have made us out to be," Najeeb said "From the beginning, the core of our work has always been our Speakers Bureau. Everything thing we have done has helped people know who the Muslim community really is.
"The greatest pride and joy of the organization – if I had to pick one – is the impact we have had of the image of Muslims and Islam, not only in Greater Milwaukee, but across Wisconsin but to some extent across the world."
In the mid-1990s, MMWC began an outreach effort. They decided on a list of topics they felt comfortable discussing. Then they began sending letters to women's clubs, high schools and other groups "to let them know we would be glad to come in and speak if they would like to know more about the Muslim community here, about Muslim beliefs and practices, and about women in Islam.
"We got a handful of requests from women's groups and high school social studies teachers. Pretty soon, we were very busy. People who heard us were also part of other organizations. They started inviting us to speak to their adult education groups at their churches; some even invited us to visit neighborhood book clubs."
The MMWC spoke at universities to civic groups to Interfaith organizations and, in 2016, Najeeb was invited to open the Wisconsin State Assembly with a prayer.
Najeeb alone has given more than 2,000 presentations since the MMWC Speakers Bureau began, according to MMWC records. "I think we were unusual to some people. They had never met Muslim women; it was something that interested them," she said.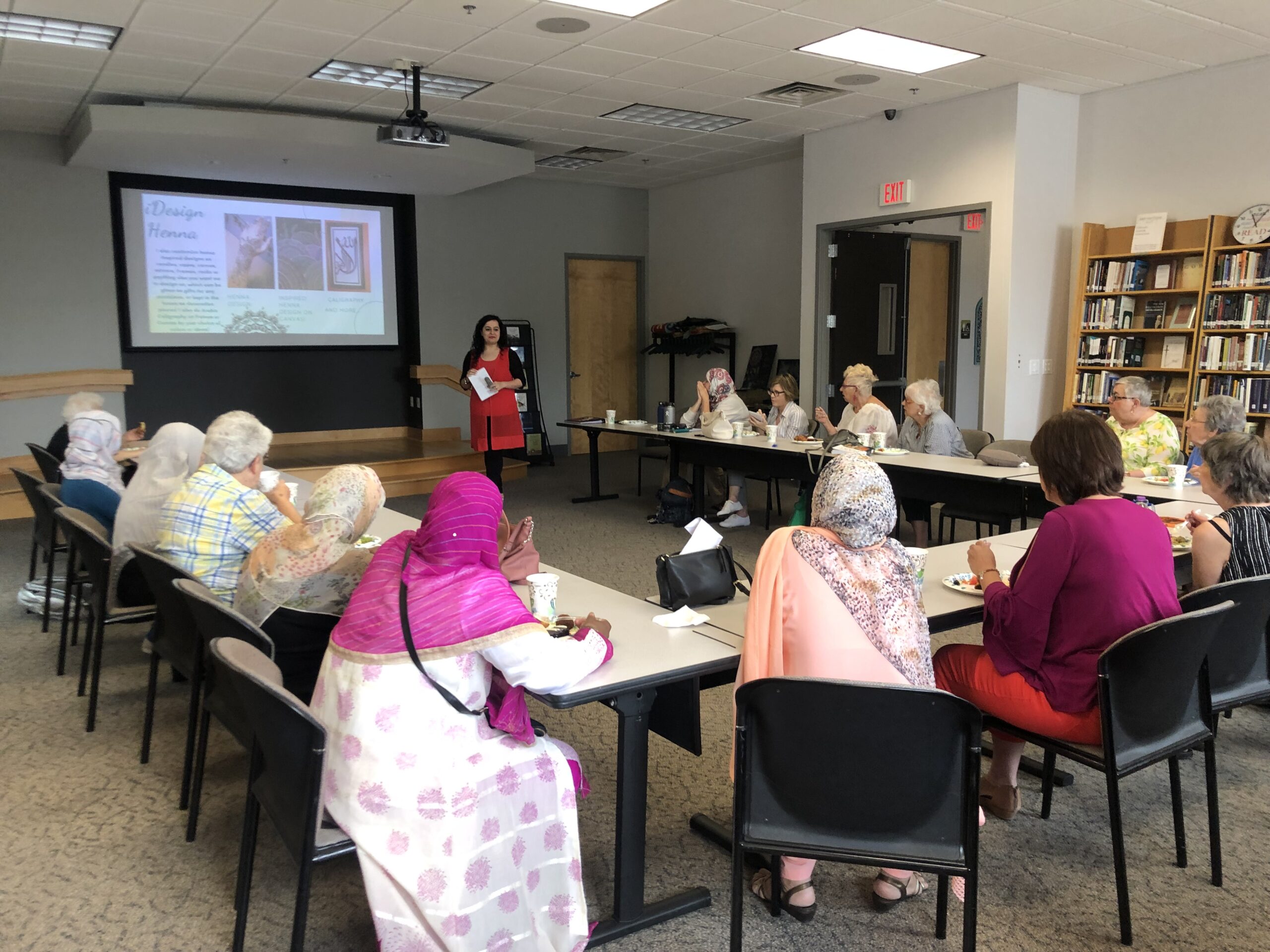 A decade of Catholic-Muslim Women's Dialogues
The many presentations of the Speakers Bureau led to other projects. A year or two after the bureau launched, Judith Longdin, the director of the Milwaukee Archdiocese's Office of Ecumenical and Interfaith Concerns, sought out the MMWC as a partner in creating a Catholic and Muslim women's dialogue.
"It was an amazing experience that went on for decades," Najeeb said. "We probably visited every Catholic parish in Milwaukee. For many Catholics, we were probably the first Muslims they ever met."
The Catholic-Muslim Healthcare Initiative
One thing leads to another. By the early 2000s, the MMWC and their Catholic collaborators decided to help uninsured or underinsured people in Milwaukee address their healthcare needs. Parish nurses and Muslim doctors worked together to open a free, mobile healthcare clinic, one of the first of its kind.
"We visited different parishes and set up shop," Najeeb said. "The nurses would triage to decide if patients needed to see a specialist or a general practitioner. We had 20 Muslim physicians who participated and provided their services for free. The service was advertised through community newspapers.
"We made little insurance cards with our name on it – The Catholic-Muslim Healthcare Initiative. They would take it to the doctors and would be seen for free. It wasn't embarrassing to them because they had an insurance card like everybody else."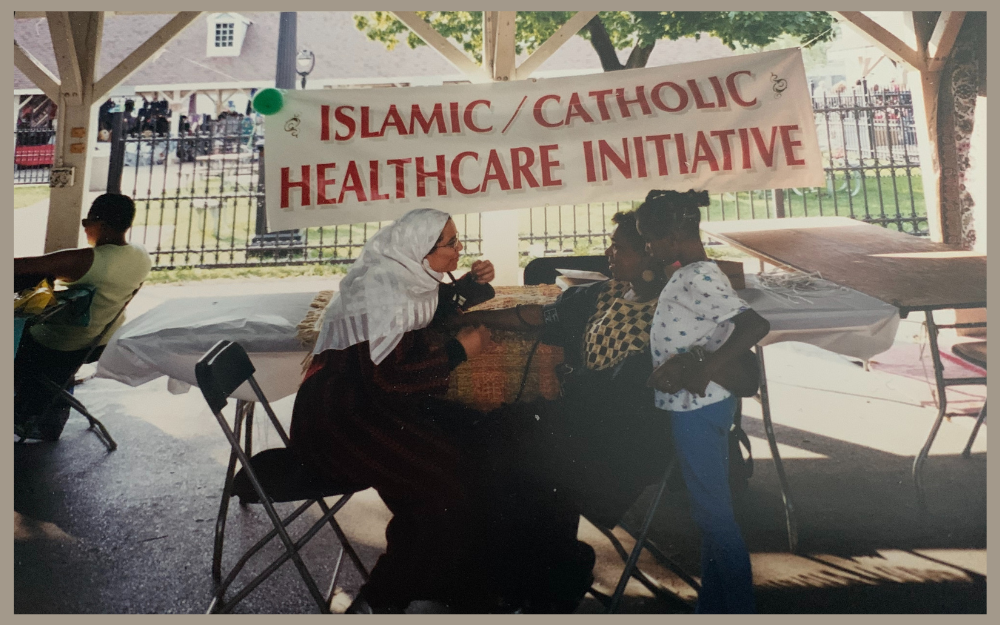 Training immigrant women to be medical assistants
Another successful service project was the MMWC's Medical Assistant Training Program. Funded through a grant, the six-month program aimed to help women who were immigrants and had English as a second language. Some had medical degrees from their countries but had no opportunities here. We helped them find a place to start from which they could move forward, Najeeb said.
The MMWC hired instructors from Bryant & Stratton College and, over the course of several years, "we had 40-50 individuals who were able to get into full-time jobs and were able to get insurance for their families. Many of them went on from there to go to other levels, as physician assistants or X-ray technicians."
Opening the Islamic Resource Center
By the time the MMWC incorporated in 2010, it was already a well-known organization in the community. That same year, it built an office that also serves as a resource and cultural center for the Greater Milwaukee Community.
The IRC, at 5235 S. 27th St., Greenfield, hosts university classes and community groups for educational programs, films, poetry slams and discussion groups. It also offers a lending library with books about Islam for all ages.
"We have more non-Muslims than Muslims coming to the center," Najeeb said.
Since then, the MMWC has accomplished many other projects, many of them on-going. They include the Milwaukee Muslim Film Festival, Our Peaceful Home, a culturally specific domestic violence program, and the Wisconsin Muslim Journal, which is published twice weekly.
It also launched activities and programs that have been adopted by other organizations, such as the annual Eid celebration at the end of Ramadan. In 1995, the MMWC created the first Eid celebration for the Milwaukee community that was held outside the mosque. They aimed to make a fun, memorable event for families. The Islamic Society of Milwaukee has taken the reins and the Eid celebration has become an annual event.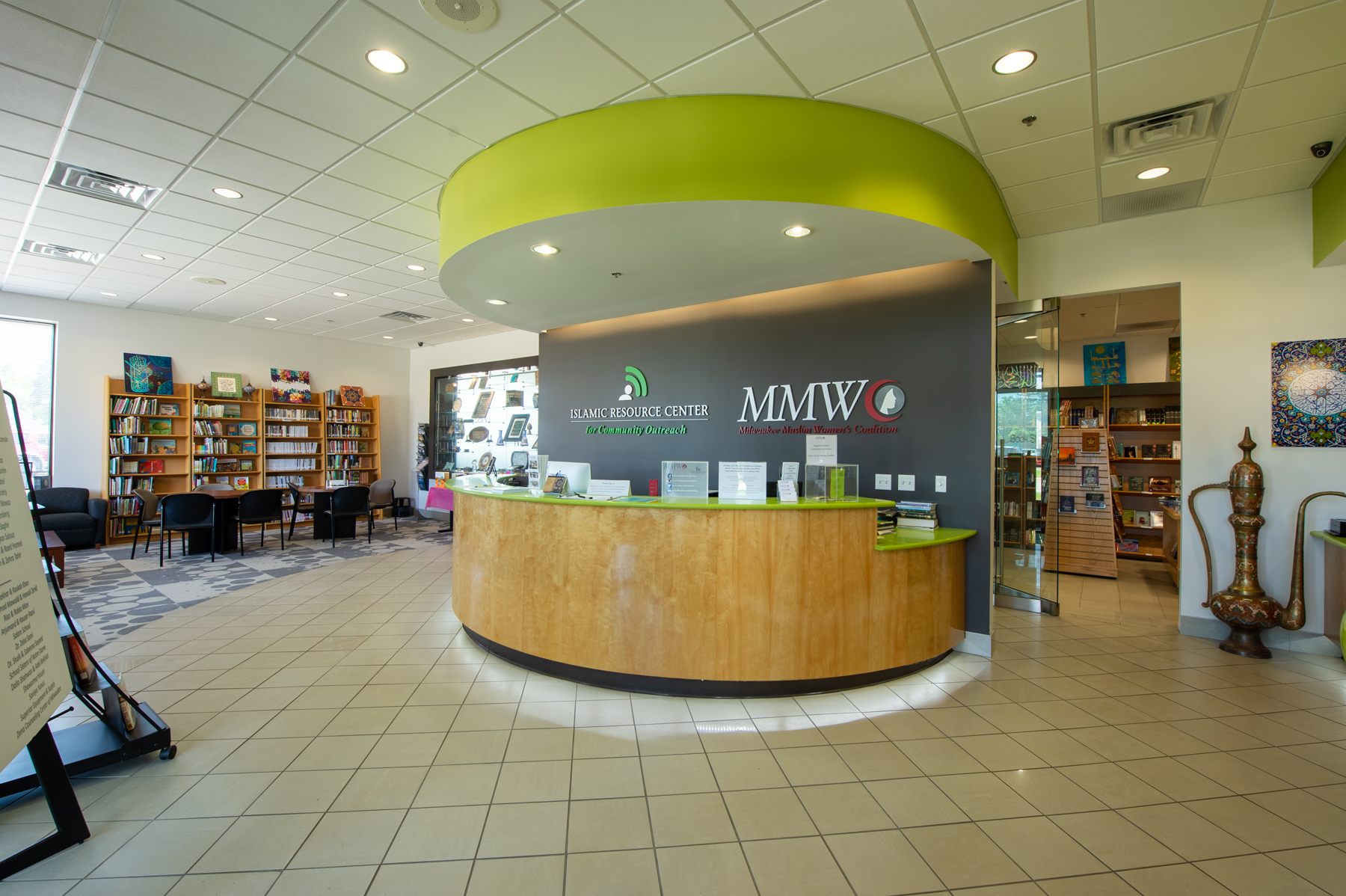 Going forward
"We are constantly reinventing ourselves," said Najeeb. "If you keep doing the same thing over and over again, you are not improving as an organization and you lose effectiveness."
Going forward, "we realize there is a tremendous need to focus on youth in the Muslim community. Many of them have done really well in certain areas – their classes and in their secular lives. But there is definitely a disconnect between the generations. There is also a disconnect between immigrant parents and children who are born and raised here, and consider themselves very American."
Another future focus of MMWC will be finding new ways to help the many refugees in the Milwaukee area, she said. "The trauma many of them are carrying with them is untreated. This is affecting their family life, their children, their ability to succeed.  Of course, this is not across the board; there are many who are very successful. What we are trying to do is help people reach the highest potential they can."