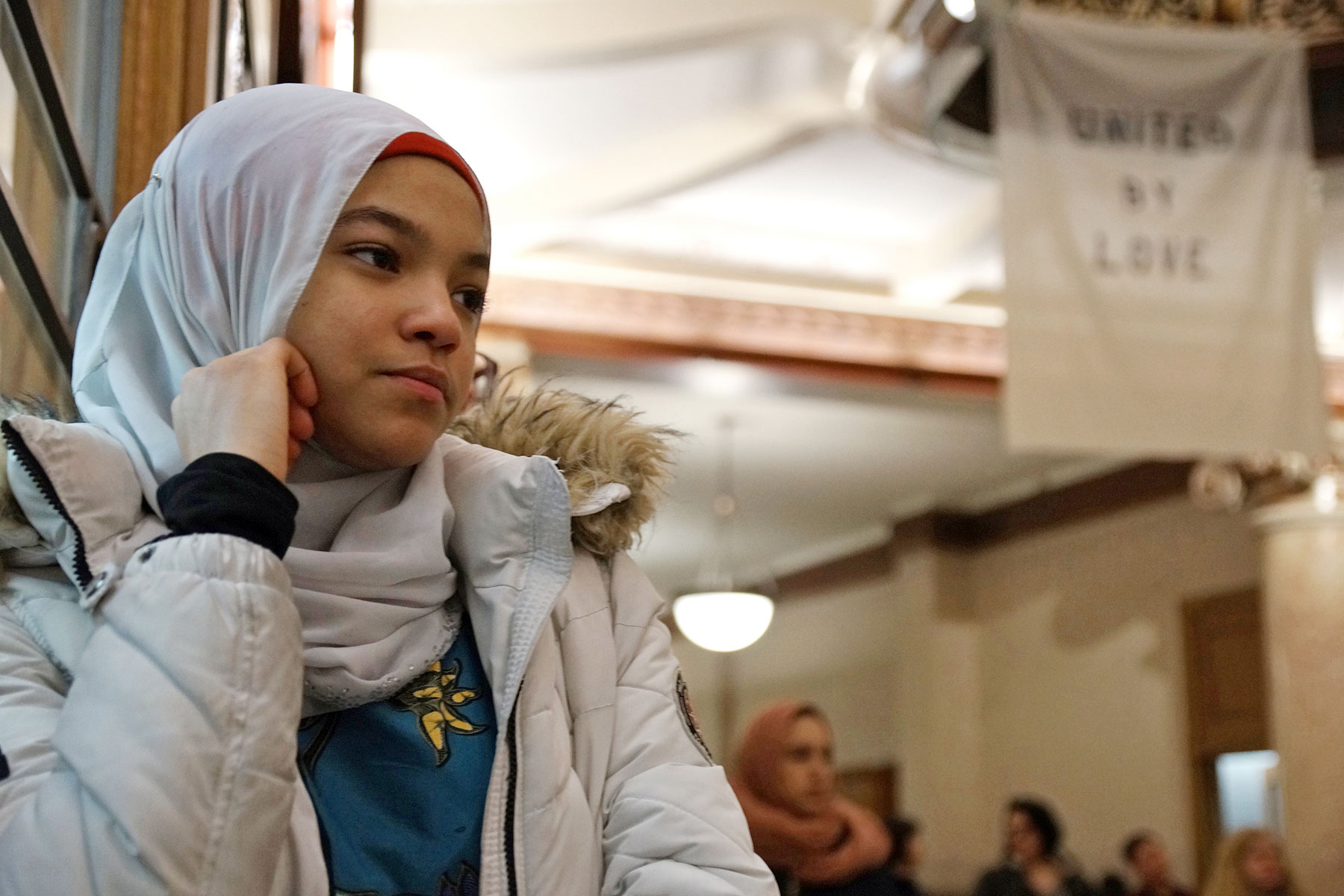 "Women Against Hate United By Love" hosted a special community exhibition and rally on International Women's Day at Milwaukee's City Hall.
The March 8 event featured a unique and powerful traveling exhibition, that uses art as a platform for gathering and discussion. "Women Against Hate United By Love" is a collaborative "anti-hate" campaign against bigotry, intolerance, and racism. The creative platform was built on powerful, tough, and revealing stories told by women working to dismantle systems of injustice and oppression.
"Hate divides. It is the ultimate toxin. The sicknesses it spawns—bigotry, intolerance, racism—affect everyone in our country. Women most of all," said activist and artist Kelly Parks Snider in a statement. "But hate also unites. It bonds us together, we find each other, we grow louder, and reach a pitch that must be heard."
Speakers at the event who shared their heartfelt experiences included Markasa Tucker, Wisconsin Voices; Guadalupe Romero, Voces De La Frontera' Kathy Flores, Diverse and Resilient; Livia Rowell, GenderQueer for Milwaukee; Janan Najeeb, Milwaukee Muslim Women's Coalition; Jackie Velasquez, Midwest Environmental Advocates, and Tammie Xiong, Hmong American Women Association.
"We need the love and support of many courageous women and men to help give birth and define the course for this newly launched initiative, seeking to create spaces for radical, soul-bearing honesty and compassion, and make change happen," added Snider.