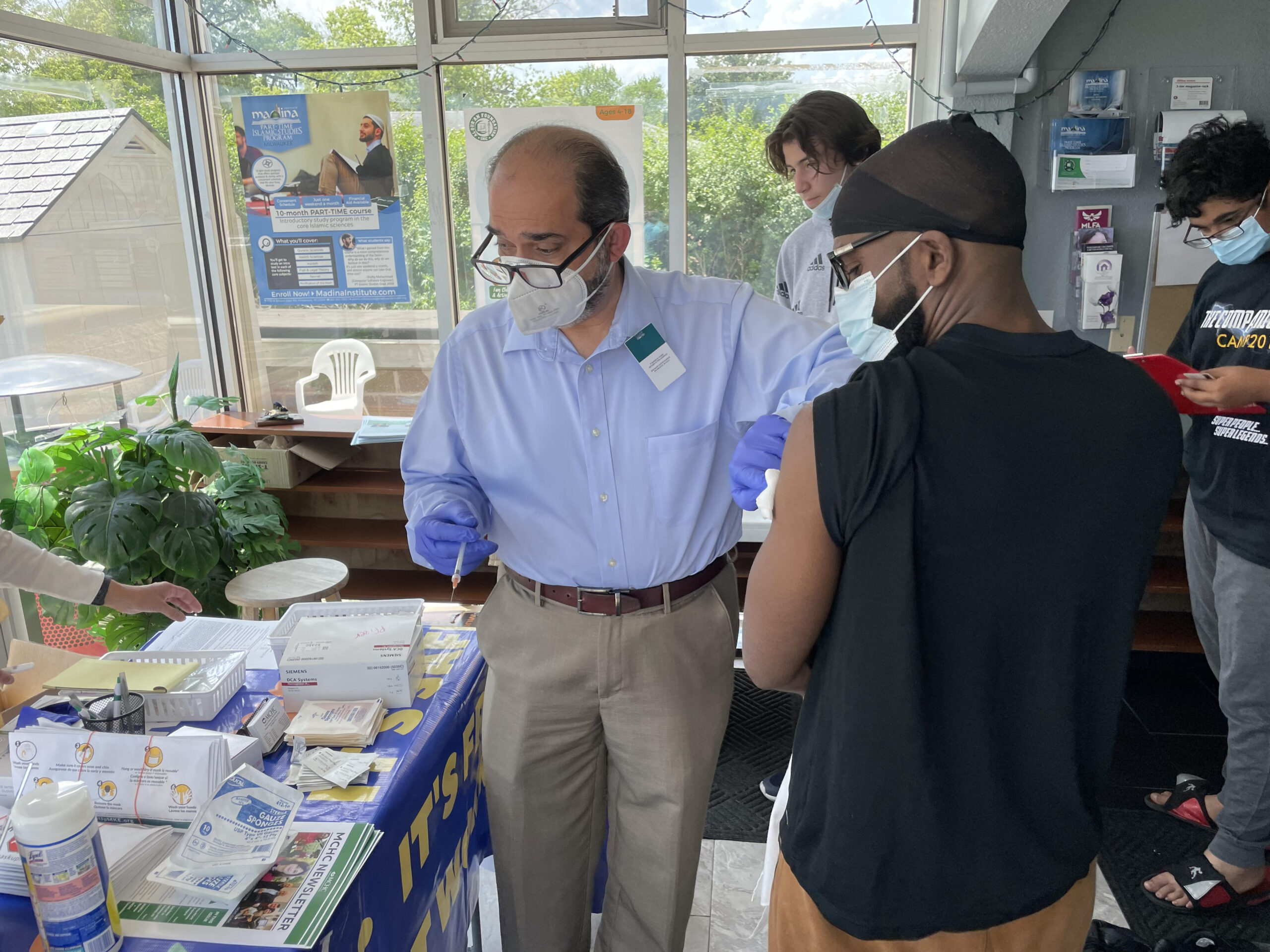 Mr. Arman Tahir, MCHC Director
As we begin the third year of the COVID pandemic, many healthcare professionals who serve the Arab American community have noticed a low amount of individuals receiving vaccinations. The leaders of COVID-19 vaccination programming and health education campaigns in the Arab American community in Milwaukee have been Hayat Pharmacy led by CEO and founder Dr. Hashim Zaibak, the Muslim Community and Health Center (MCHC) led by Director Mr. Arman Tahir, and The Milwaukee Muslim Women's Coalition (MMWC) lead by Safiya Schaub. The leaders of these health organizations have witnessed many individuals in the community not getting vaccinated due to misconceptions, conspiracy theories, and disparities. 
The initial reaction to vaccinations from the community 
Many healthcare professionals chose to share their interactions and experiences with the Arab and Muslim communities when COVID-19 first began. Dr. Zaibak, the CEO and founder of Hayat Pharmacy stated that resistance was one of the main reactions many individuals had. He states, "Some individuals I have spoken to stated the pandemic is fake, that this is some made-up thing by the government or by the pharmaceutical companies." Another leader of a COVID Campaign at MMWC, Safiya Schaub says many people were hesitant when the vaccine was first distributed in Milwaukee. She goes on to add, "I remember many people saying they were going to wait it out and see what would happen as more and more people got vaccinated. I personally know many people that did not initially take the vaccine, but when they noticed more people began taking it, they did so as well. I think some people just needed reassurance that the vaccine was safe." 
"The Arab American community was initially hesitant because of several reasons but quickly in spring 2021 trends changed and we got a large number of the American  Arab community coming in and we see continued trends of coming for Boosters even today."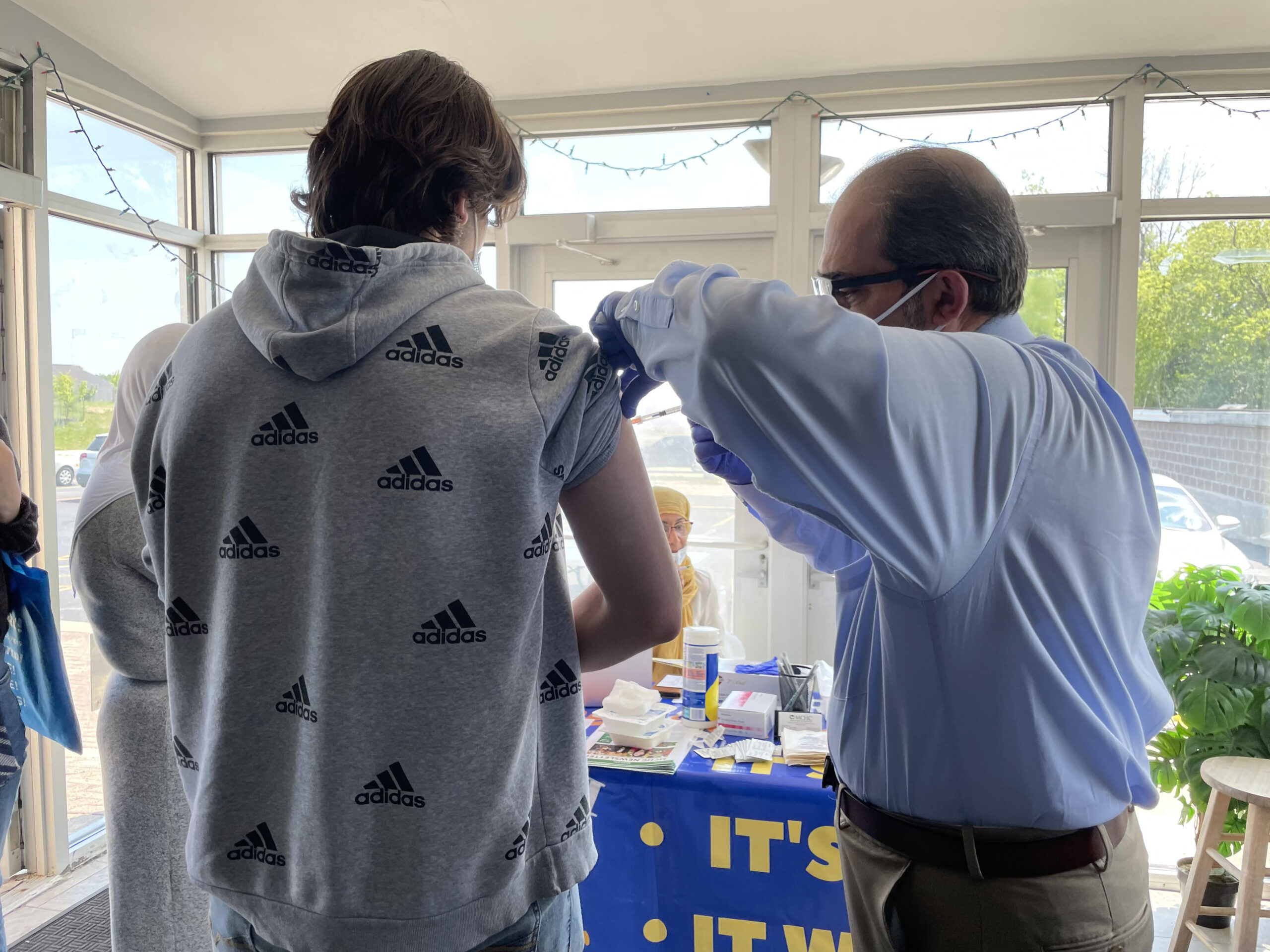 Mr. Arman Tahir, MCHC Director
Misconceptions all three healthcare professionals working with the Arab American and Muslim community had in common: 
Hesitancy to COVID-19 vaccinations.

Disbelief in the pandemic as a whole.

Waiting to receive the COVID-19 Vaccine until others received it as well.

Masks do not work for vaccinated individuals. 

Vaccinations cause infertility.

If they had covid already, they did not need to take the vaccine. 

The vaccine is not safe, it is a way of government tracking.

People don't think it's safe for their kids to be vaccinated, in particular their girls, because it could cause infertility.

Vaccine side effects due to a decreased time in vaccine preparations, rapid development and testing.

Fertility/miscarriage concerns for women

You can still get COVID after vaccination.

Current vaccines don't protect against all variants

Children can get sick

COVID vaccine was developed to control the general population either through a microchip or non-transducers in our brains.

COVID vaccines will alter our DNA.

Egg allergy and low temp storage issues.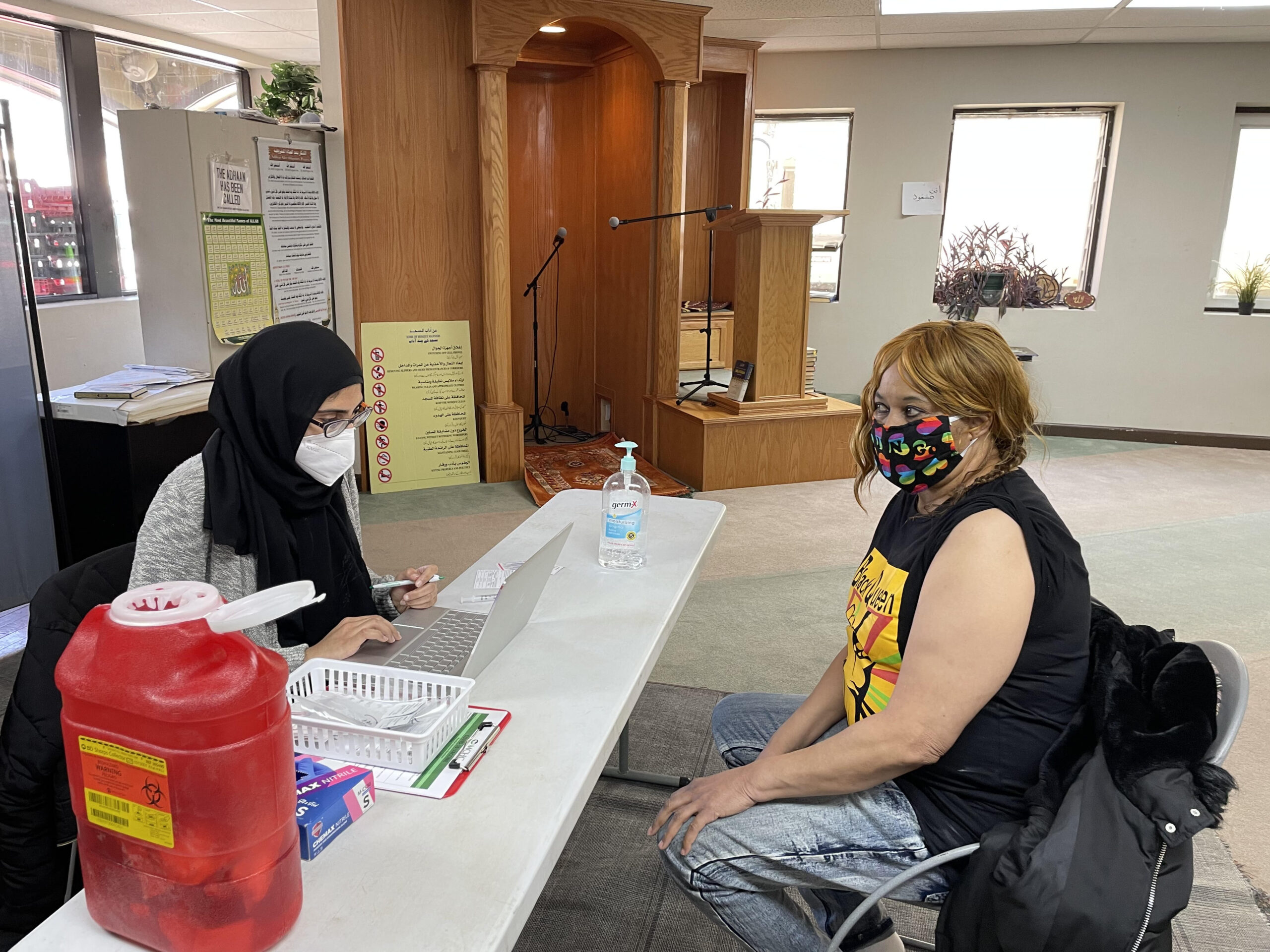 MCHC staff at the Islamic Dawa Center
Obstacles and disparities the Arab American and Muslim community faces 
Data about the Arab American and Muslim community in Milwaukee has not been documented in regards to obstacles and disparities the community currently faces with the pandemic, yet while speaking to healthcare professionals tackling the pandemic the following common obstacles were language, misconceptions and transportation barriers.
All three professionals interviewed, Dr. Zaibak, Mr. Arman, and Safiya all agreed the language barrier in the community is one of the largest barriers in getting individuals vaccinated in the community. Dr. Zaibak says there is a lack of programming and information in their languages for the Muslim community to fully understand the COVID-19 vaccine. 
Education was the second most common misconception stated by all three professionals. There is a lack of education about COVID-19 in the Muslim and Arab American communities regarding COVID-19. Many individuals are receiving their COVID-19 information from non-research-based resources such as TikTok videos, youtube videos, and other articles which are shared on social media platforms such as Facebook and WhatsApp. Dr. Zaibak and Safiya both stated that individuals share this information within their "bubble" of friends.
Mr. Arman feels transportation is the main obstacle for women who can not drive to come and get vaccinated. Dr. Zaibak stated, "The Arab American community, I see a lot of men who are business owners, store owners, who are working seven days a week, and the reason they're not getting the vaccination is that they're just too busy. It's not the main reason for people not getting vaccinated, but it's one of the reasons."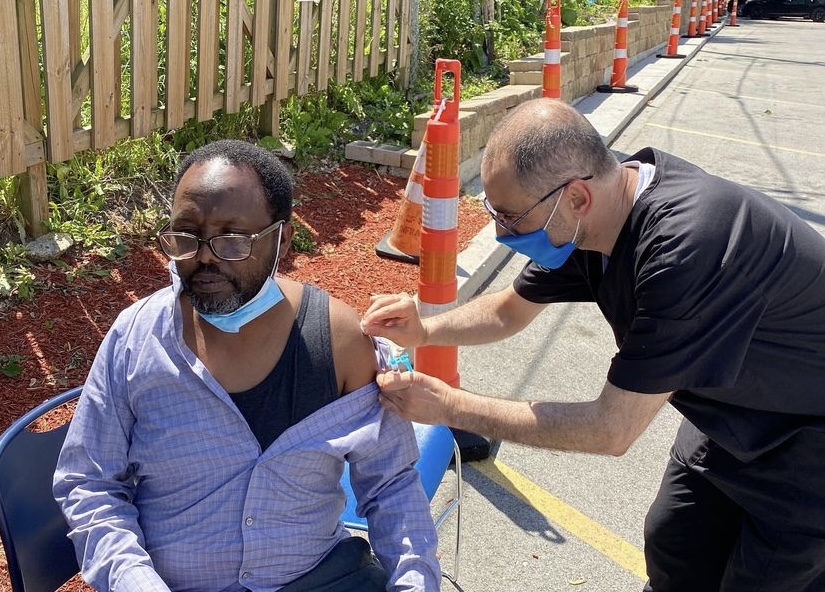 Dr. Zaibak giving Covid vaccinations at Islamic Society of Milwaukee
Advice for the community from the healthcare professionals 
These three professionals tackling the COVID-19 pandemic gave the community some advice in regards to tackling the community. 
Mr. Imran requested proper education to all ethnic communities including refugee populations, workshops, focus groups, religious sermons, and gatherings.
Dr. Zaibak stated, "those on social media to please share science-based posts, or evidence-based posts from platforms such as the CDC, the World Health Organization, and other research-based resources. Those that share something that's not accurate, you're responsible for it. Don't underestimate your impact. We all have our cycle of influence. For us, for some people, that cycle of influence can be five people, 10 people, for some of our community members that can be 1000, 2000, and 5000 people. Be careful, because you're impacting the people who see your posts. Make sure before you click that share button, that it's true science-based, accurate information."
Safiya, said, "My advice for the community would be to make sure that they are reading authentic, reliable sources when researching and educating themselves on the vaccine. There is a lot of misinformation that is being spread on the internet and people should be careful of being swept into it."