On August 10th, 2020, in the midst of the pandemic, close friends, Abdallah Badwan, Suhib Badwan, and Bilal Hussein opened ELƎVATE fitness, a fitness apparel brand, and online retailer. These co-founders want to create a new movement in personal training to motivate, not only the Muslim community, but anyone who wants to improve their health with daily exercise. 
The ELƎVATE team schedules one-on-one or group coaching sessions, and tailors nutritional health consulting to meet the needs and wellbeing of their clients. They also hope that people will make friendships with others who are seeking good health.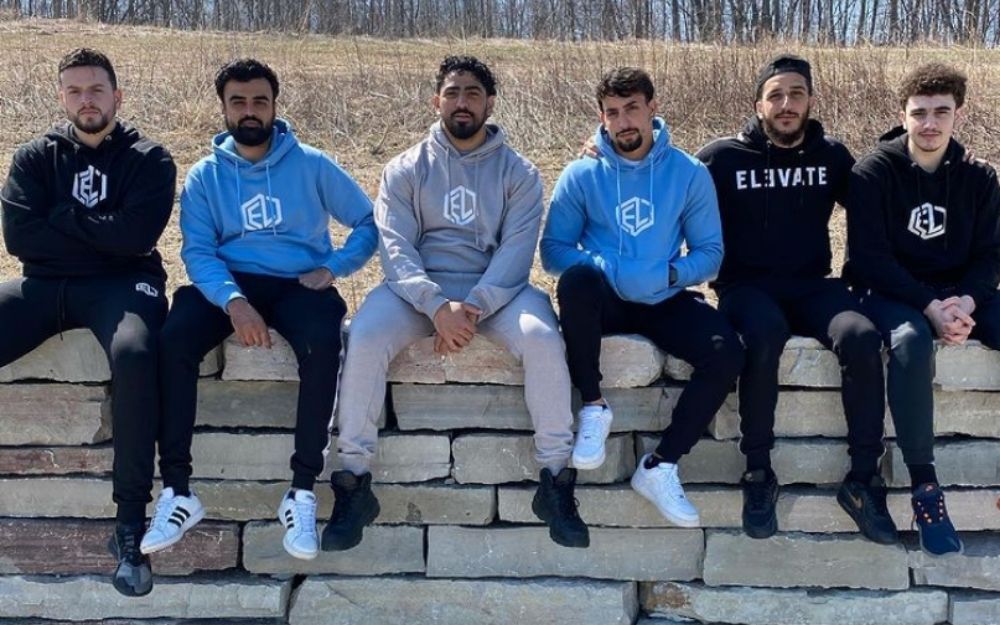 ELƎVATE's story
Childhood friends, Bilal, Suhib, and Abdallah got together in 2020 to develop a plan for an exercise movement in Milwaukee. The three co-founders were always fitness-minded and played sports growing up. They continued this lifestyle into their twenties, often attending the gym together. Friends and family members were inspired by their enthusiasm and wanted to join them at the gym. This inspired the idea to create ELƎVATE. 
The goal was to build a personal training business that represented their ambition and passion for exercise and at the same time for the community. An ELƎVATE apparel brand was designed as part of their business to create greater visibility.   
Abdallah Badwan said, "They wanted an organization which stands to represent the fitness community, to cultivate health and fitness amongst those who seek health, motivating those to become physically active, and allow them to work as a team to elevate one another not only physically yet also mentally.  ELƎVATE is here to challenge those that join to enhance the health of individuals from the inside out." 
The significance of  ELƎVATE apparel
ELƎVATE fitness apparel, found on the El3vate website, is a collection of hoodies, t-shirts, long-sleeve shirts, shorts, hats and much more. Apparel to alert people to a movement is vital in the creation of a cause. ELƎVATE also hopes the apparel will show individuals representing themselves as a part of the ELƎVATE team and build a sense of community. Adbdallah notes there is more apparel to come in the next coming months including a women's collection.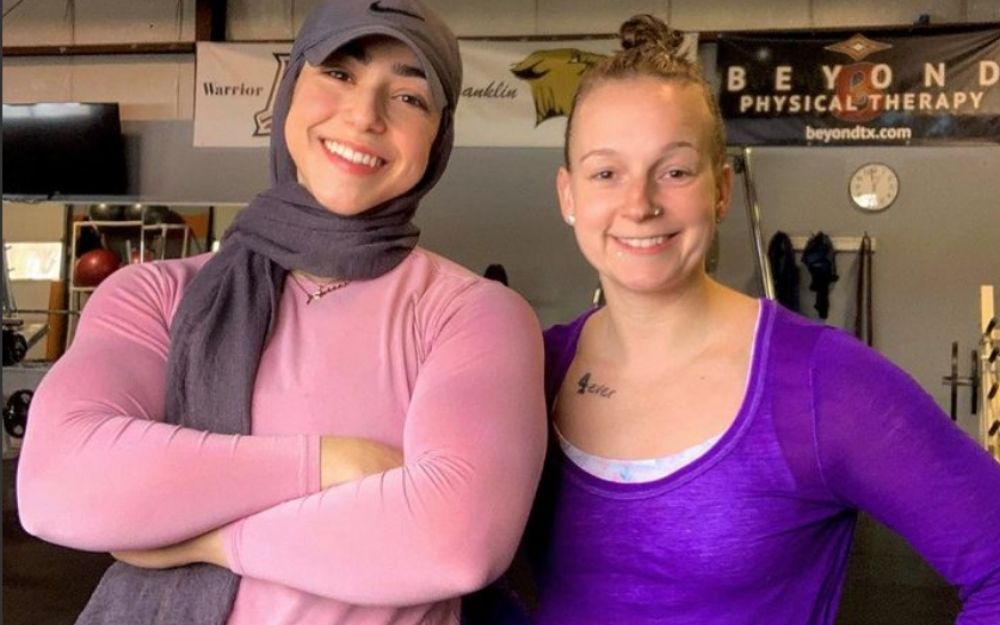 Get Fit With J
Abdallah stated, "not only is ELƎVATE improving the health of community members, but it is also creating a safe support system for Muslim brothers and sisters to exercise and learn together. Some Muslim women who wear a hijab feel uncomfortable going to the gym." 
Jumana Badwan, Abdallah's sister, has motivated many hijabi women to start exercising since she became a part of ELƎVATE. Jumana and the whole team want to create a safe space for Muslim and hijabi women. 
Get Fit with J, is Jumana's online training platform with three fitness styles to fit whether you are at a beginner, intermediate or advanced level. Her workout guides include an 8-week workout plan with a focus on strength training, cardio, and overall performance geared toward maximum efficiency. Get Fit with J, is a great way to start your fitness journey with other like-minded individuals who want to expand their understanding of fitness and invest in themselves both physically and mentally.
Nutritional consulting provided with coaching
ELƎVATE recommends that health education be part of the exercise program with tips on food consumption that should take place after each exercise. Abdallah says, "Many individuals want to see results in two months but each body is different and not everyone will see results right away.  It takes consistency, a proper metabolic-based diet, and an exercise plan tailored for their body type."
There is a lack of motivation in the Muslim community to exercise consistently and many times health issues are fixed temporarily through medication. Both young people and adults need encouragement to exercise. Motivation has no age limit."  
After working as a youth coach for the ISM, Abdallah noticed that there was a lack of representation for youth to consider personal training as a career choice. He said, "Exercise in the Muslim community is not seen by some as a lifestyle for youth, but more of a phase and many Muslim families emphasize good grades as most important. 
Within the school system, exercise should be seen as essential rather than removing a student from playing sports as a punishment for misbehaving in school. Implementation of exercise for young people sets this as a consistent lifestyle, thus decreasing health issues in the future as adults in the Muslim community."
Learn more about ELƎVATE 
To request coaching, consulting, or individual nutritional meal plan, contact Abdallah Badwan at abdallahbadwan35@gmail.com or follow their Instagram @el3vatefitness. 
Check out ELƎVATE apparel at www.el3vatestore.com/store