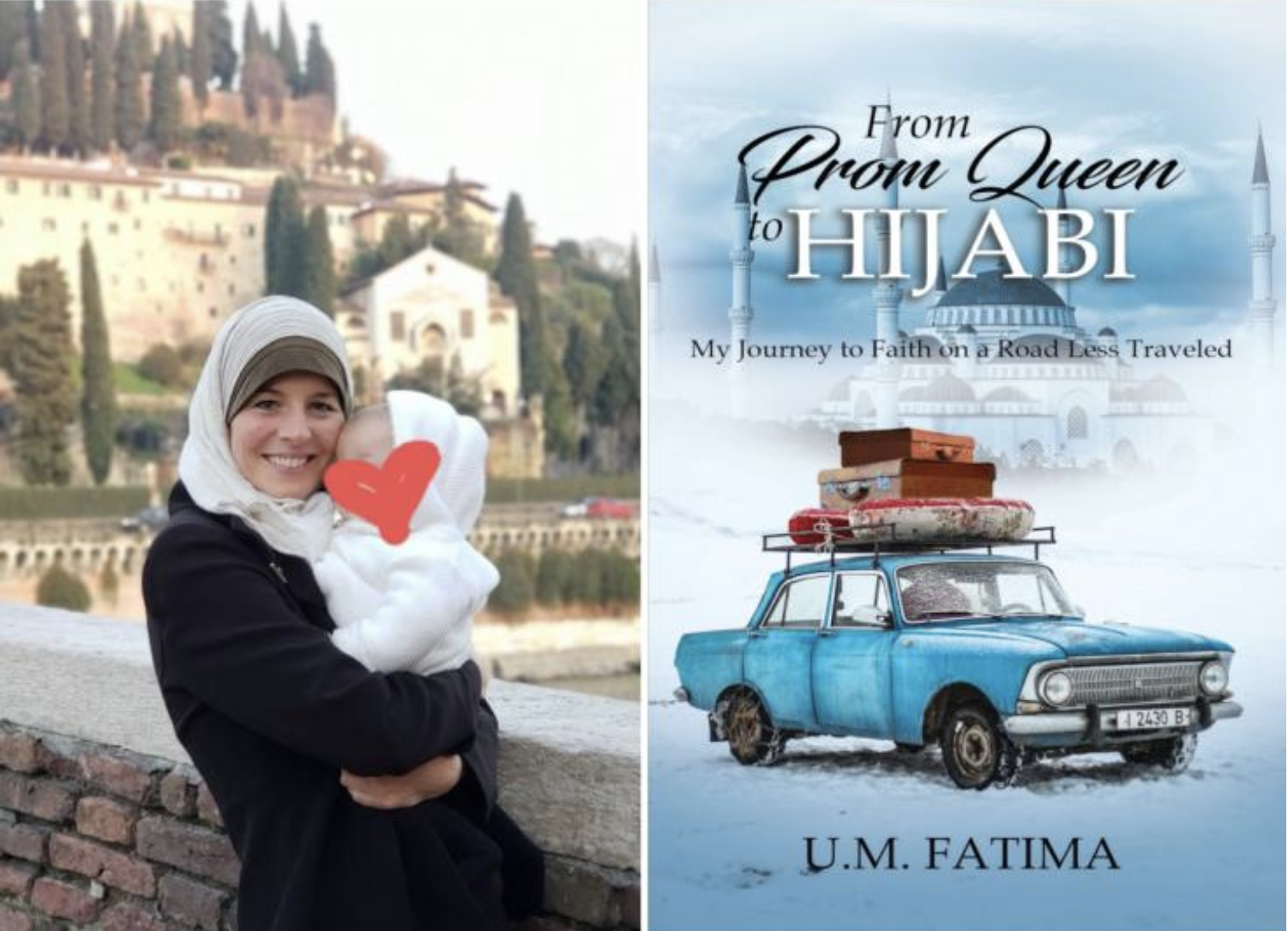 From Prom Queen to Hijabi: My Journey to Faith on a Road Less Traveled (2021) by U.M. Fatima
ISBN: 9781079710090
Finding your belonging and your acceptance is a struggle. Throughout life, finding your place can be difficult. Going through life, there are changes, highs, and lows. Sometimes we are called to places and other times we just don't belong.
U.M. Fatima talks about her journey to find herself and her place of belonging in, From Prom Queen to Hijabi: My Journey to Faith on a Road Less Traveled. As she speaks through her journey, it is the story of a revert (someone who converts to Islam). Fatima was an average girl who grew up in Bostom, Massachusetts. She was the typical girl who played sports, had fun with her friends, and was just enjoying life.
Fatima was struggling with her journey through faith. A trip to Italy changed her life. In Italy, she fell in love with the language and started her exploration through religions. 
After that journey, Fatima would become an Italian language interpreter in many professions, a teacher, a volunteer, and a dog owner. She traveled throughout the United States, stopping in New Mexico, Wisconsin, and everywhere in between. Her journeys brought her struggles to follow the Islamic faith but also a lot of perspectives too.
Fatima found love, belonging, and a new religion where she felt at home, eventually. She also explains her reasoning for reverting. There is also information about Islam for people that want to revert or are interested in the faith.
The story of U.M. Fatima is a wonderful journey of a revert. It is an inspirational story of faith to show that it doesn't matter what age you are, you can find your religion and place to belong.