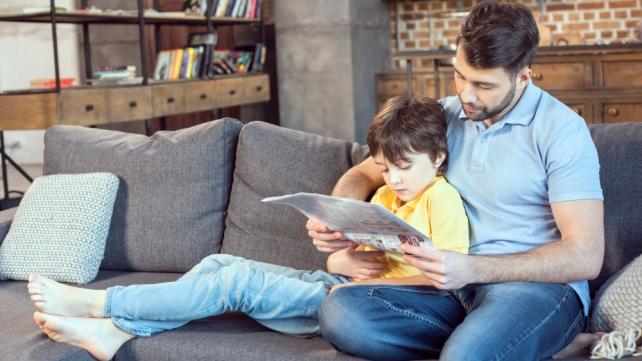 In our globally connected world, children and adolescents need to gain knowledge about our world with a compassionate and critical view geared toward making it a better place for people to live. One of the ways in which our youth can gain that knowledge is through reading. They need to be reading widely and regularly, and especially texts that are historically important to their communities and even contemporary texts that will lead them to take positive action. How can we engage our youth with such texts?
Valuing Different Perspectives 
Reading different perspectives includes reading about other people's personal written histories, whether in an autobiographical format or a story set in a context the general audience of their surrounding communities might not be familiar with. Other genres that include personal or communal histories are biographies, historical fiction, and contemporary fiction set within a certain community.
Many of our children may not enjoy learning about history. Historical fiction can play an important role because reading a story from a certain place and time is much easier than remembering facts from a textbook. For example, if they are learning about the American Civil War in class and none of the details stick in their mind, give them a book about a teenager going through the throes of that war. Historical fiction mixes in the real details of that time with a fictional character and adds the necessary suspense, drama, action, and developing characters any story would have. I have personally found this to be one of my favourite genres growing up because I enjoy learning about different historical events around the world. As for people who lived in certain communities we may not know much about, autobiographies, biographies, and contemporary fiction set in those communities are valuable in gaining perspective about them. 
Here are a few suggestions our youth can enjoy:
Dear America series has the perspectives of different fictional characters set in American history. As you can see in the list below, there are examples of characters from an immigrant's perspective in the 1600s, a slave girl's journey toward freedom, and even an account of an indigenous girl's life. 
A Journey to the New World: The Diary of Remember Patience Whipple, Mayflower, 1620
When Will This Cruel War Be Over?: The Civil War Diary of Emma Simpson
I Thought My Soul Would Rise and Fly: The Diary of Patsy, a Freed Girl, Mars Bluff, South Carolina, 1865 
The Girl Who Chased Away Sorrow: The Diary of Sarah Nita, a Navajo Girl, New Mexico, 1864
Hear My Sorrow: The Diary of Angela Denoto, a Shirtwaist Worker, New York City, 1909 
The Autobiography of Malcolm X as told to Alex Haley, young reader's edition – touches upon the experience of black people during the civil rights era.
Born a Crime by Trevor Noah, young reader's edition – A comedian's account about how his mixed heritage affected his childhood during the apartheid in South Africa.
Enrique's Journey by Sonia Nazario – A Honduran boy's story on emigrating to the US. He wishes to reunite with his mother who moved to the US for work, and so goes through a dangerous journey to reach her.
The Boy Who Harnessed the Wind by William Kamkwamba – An inspiring true account of a boy who brought electricity to his village in Malawi. Unable to afford school fees, he learns about making electricity through library books and makes his own invention. His family struggled through famine and joblessness while bringing hope to his people.
We Are All That's Left by Carrie Arcos – Told in alternating viewpoints between Zara in the modern world and her mother in war-torn 1990s Bosnia, this book brings to light the plight of Muslims in the Bosnian-Serbian war.
Children of War by Deborah Ellis – Ellis interviews Iraqi children from the war that began with the U.S. invasion in 2003. She provides a historical overview and brief explanations about the context, but other than that, allows the children to speak for themselves, with minimal editorial comment or interference. Their stories are about surviving the consequences of a war in which they played no part.
Iqbal by Francesco D'Adamo  – Working in poor conditions at a rug factory in Pakistan, Fatima meets Iqbal, a boy who opens her eyes and the eyes of the other children to the truth that they would never be free unless they escape. Iqbal helps the children find hope for a better life. Based on the true story of child activist, Iqbal Masih. 
Water Buffalo Days by Huynh Quang Nhuong  – A memoir about the author and his adventures with his water buffalo, Tank, set in his Vietnamese farming village. The buffalo becomes Nhuong's best friend by defending him from bullies, defeating a threatening wild tiger, and by playing a central role in the family's farming success.
Reading about Current Events 
In our high-speed information age, regularly keeping up with current events within your community, nation, and worldwide is important because they inform us about other people's lifestyles, cultures, challenges, and social and economic systems. Our youth can learn about current events through children-friendly platforms such as:
news websites such as DOGO News or TIME Kids
local and international newspapers available in paper form or online
certain magazines
vetted social media sources
Moreover, young readers need to read from different viewpoints regarding one event to get a bigger picture of what is happening. Focusing on one side eventually makes us biased. Reading comparatively between different sources about the same events helps children learn about how perspective shapes the way we view the world and what happens in it.
Motivating Action 
There is a saying that "knowledge is the leader of action." When we keep up with the news about our surrounding community, we can think about and be motivated to take action about how to deal with the issues at hand. For example, with rising food costs come many people visiting food banks. Youth can come together to campaign and start stocking those food banks and even volunteer to help with the influx. To gain knowledge about these issues, local newspapers online and offline, and social media outlets connected to local social and political organizations and people are great sources.
Regarding our nation's events, we might learn that certain domestic and foreign policies may be hindering the self-determination of certain marginalized communities. Helping bring awareness to their challenges and petitioning for changes to your congress or parliament may help alleviate their struggle and make a big difference in their lives.
Lastly, when it comes to our world, certain challenges other communities face can also be brought to the attention of our government by bringing awareness and gathering communal support. Your preteen or teen can also focus on the geopolitics of other countries, scientific or technological breakthroughs, or even editorials, opinions, and analyses of these topics to broaden their perspectives on how others think.  
Here is an example of an analysis of a present global social issue:
Why What We Thought About the Global Economy Is No Longer True – The New York Times
This article is an analysis of our current global economic model. This piece would be important for adolescents to read because they are the future who can bring new solutions to a changing world. Especially with new rising economic powers, such as India and China, studying how they bring different ideas and diplomatic and trade relations to the world is important. Adolescents can think about how that will affect their country's economy with regard to what jobs will be relevant in their future. On a local level that has a global impact, our youth can help rebuild and resolve issues within their communities such as employing carpentry and architecture students to gentrify their community by partnering with their adult counterparts, or growing and maintaining community gardens to feed those in need and the local community.
Here are some national and global written news sources:
How a Preteen Took Worldwide Action by Reading the Newspaper 
Craig Kielburger's story of making a monumental difference in other children's lives is a great example of how making children aware of the world's current events can be practical. When he was 12, he and his family were habitual newspaper readers. One day, he came across the story of Iqbal Masih, a child activist who spoke against child labour in many countries but was murdered one day in 1995. Iqbal's story of working in slave-like conditions for 12-hour days at a carpet factory in Pakistan and then escaping with the help of a human rights organization was inspirational to Craig. It touched him enough to continue Iqbal's work to free child labourers around the world. 
He slowly began sharing Iqbal's story with his friends, then went on to pass petitions to political leaders and corporations. He then began giving speeches in schools and other community groups, eventually giving a speech in the Canadian Federal Parliament, capturing many hearts throughout the country. His new nonprofit organization, Free the Children, was given many donations and is now running in 27 countries, helping free many child labourers around the world through the help of other children. 
You can read more of Craig Kielburger's inspiring story here.
Slowly introducing literature about different communities and current events via picture books, novels, newspapers online and offline, and vetted social media sources is a great step toward making your child well-read, compassionate, analytical, and well-aware of other people's lives and daily struggles around the world. In that journey, you as a parent may also become that way, too, inshaAllah, God-Willing.
By Sumayya Khan
Sumayya Khan is a homeschooling mother of two and a teacher. She has worked with several Islamic schools and organizations in the last 10 years. She is currently tutoring, and studying the Qur'an through Al-Huda Institute. In her free time, she loves to spend time with her family and friends, play sports, enjoy nature, and read books. She currently resides with her family in Toronto, Canada.