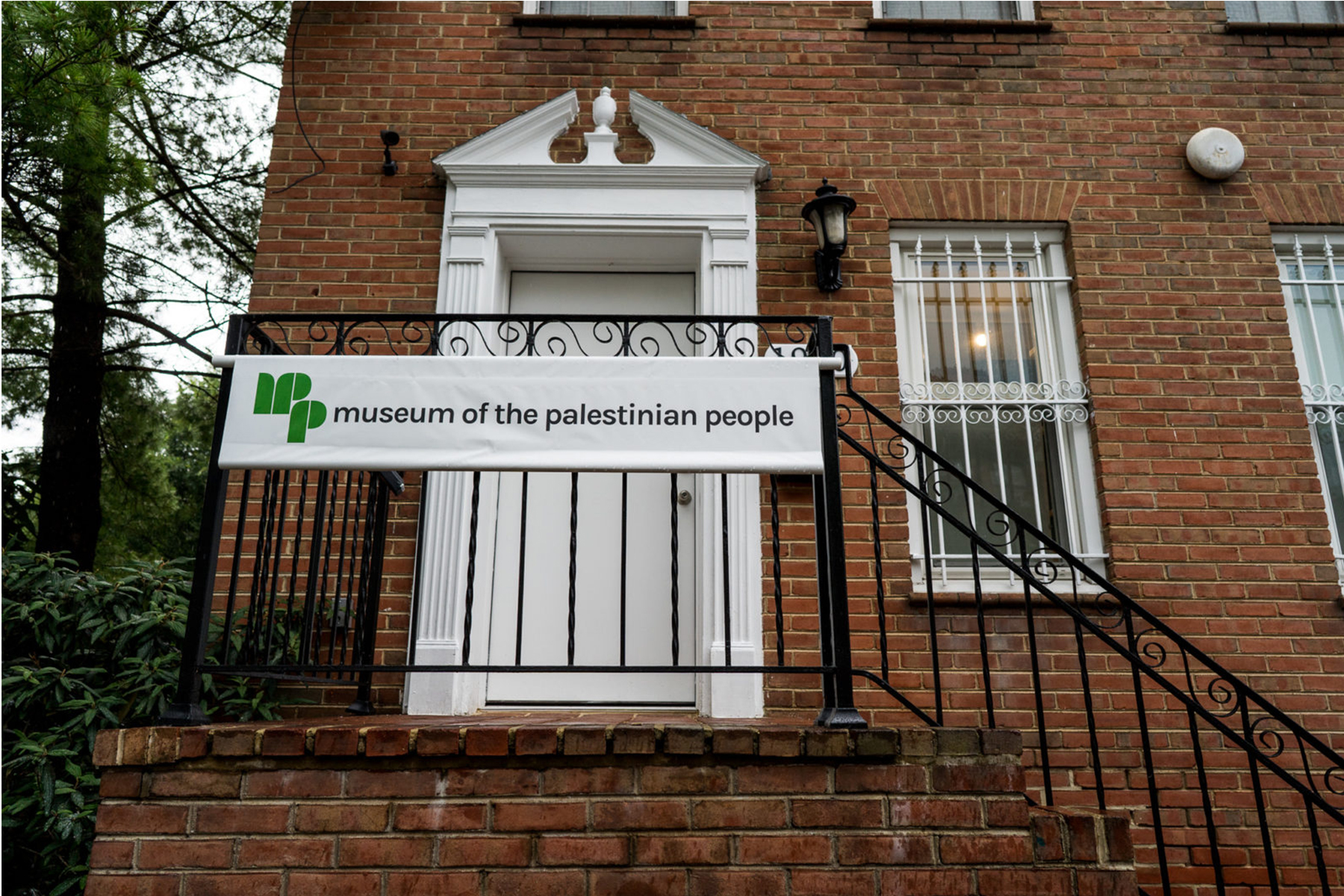 The Museum of the Palestinian People (MPP) opened in D.C. on 15 June exhibiting artwork, historical and cultural documentation of Palestine through contributions from Palestinians worldwide.
Founder and director of MPP, Bshara Nassar told Al Jazeera he created the exhibit to build a space for Palestinians to tell their story.
"When I came to DC in 2011, I was really amazed by the museums and monuments and memorials in the city, and at the same time, I was lost because I couldn't find a place where the Palestinian story has been told," Nassar said.
Nassar began creating exhibitions in 2015 along with a small group of supporters, travelling with their work to universities, community centres, churches, and hosted speaking events with artists. Eventually, they began partnering with more and more Palestinian artists and Palestinians in the diaspora.
MPP is the second museum of its kind in the US, the first Palestinian museum in the United States opened its doors in April 2018 Woodbridge, Connecticut.
In 2018 Palestinian immigrant to the United States and co-founder Faisal Saleh, told Haaretz "the mission of the museum is to preserve Palestinian history and celebrate the artistic achievement of Palestinians, with a place that presents their culture, which celebrates their excellence while affording them pride."
"Eventually we can see a larger museum in a major city like Washington, D.C., or New York," he even said at the time.
Now, his words have become true, the recently inaugurated museum will be able to display permanent and temporary exhibits focusing entirely on Palestinian history.
Explaining the current topic of the museum's exhibition, Nassar said: "What we're doing through this exhibit is relaying an act of courage and resistance, we are showing visitors, Palestinians and non-Palestinians, a different future, and inviting others, with the question – how can you be part of the experience?"
With the motto, "Many Stories, One Heart," Museum Curator Nada Odeh organises the permanent exhibit, focusing on displaying the culture and history of Palestine in four parts: "A Remarkable People," "Nakba and the Diaspora," "Occupation" and "A Resilient People."
The temporary exhibit is called "Reimagining a Future" and features art by artists such as Ahmed Hmeedat, Manal Deeb, Mohammad Musallam, Dalia Elcharbini and Haya Zaatry.
"We want this exhibit focusing on the stories of the people and to tell how Palestine was before and how it's now," said Odeh, the curator. "Not from the political side but from the people's side: what the people are doing what they're accomplishing in their lives," he added.
Beginning, June 20, the museum will be open from 12 pm to 6 pm, Thursday to Saturday.