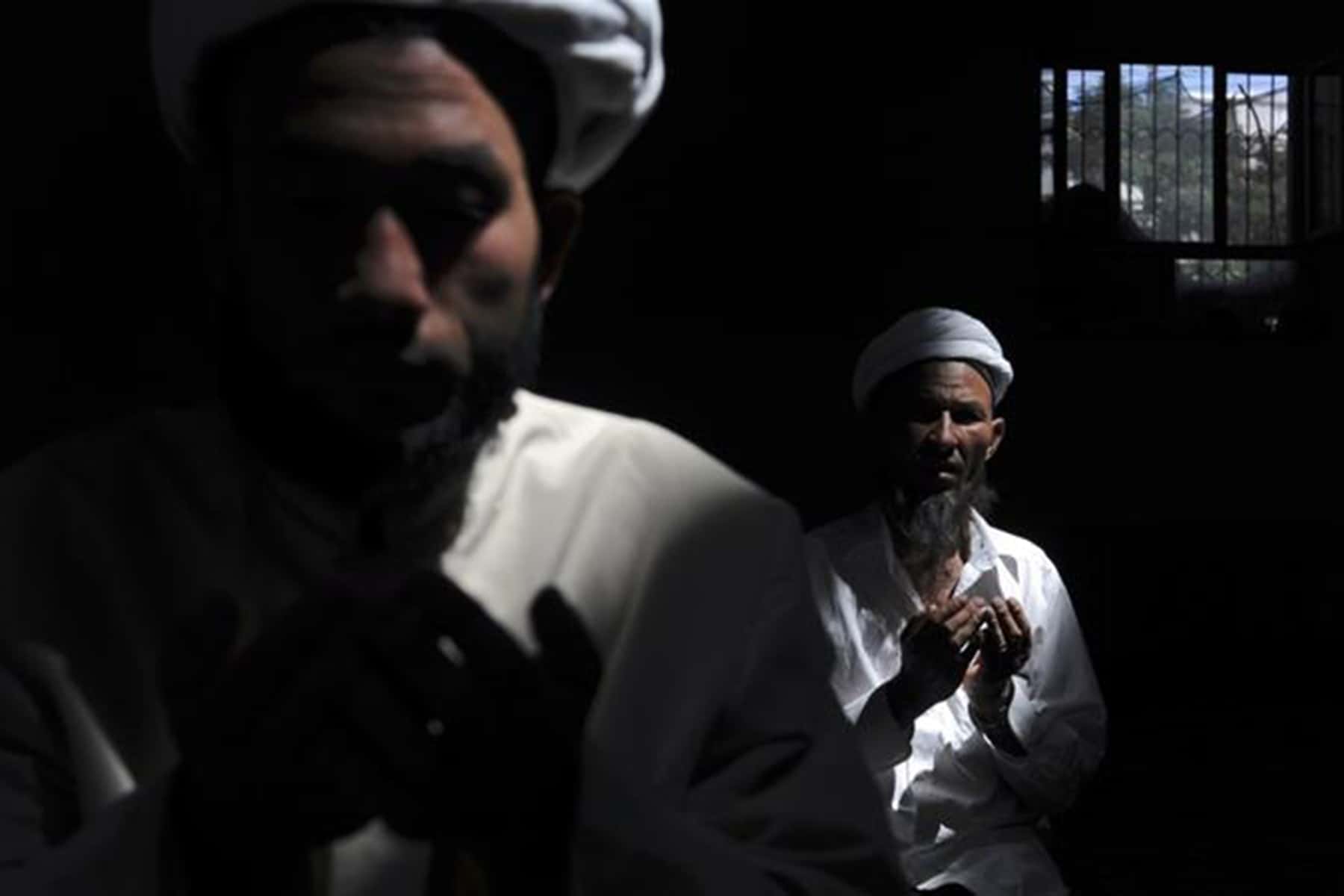 China's relentless campaign to erase the identity of the Uighurs continues, as the world remains silent.
Abdulla* goes to bed every night dreading that knock on the door, a knock he has heard in recurrent nightmares and in stories from neighbors. He expects it can come at any moment.
He is an ethnic Uighur and has always called Xinjiang his home. His forefathers lived and toiled atop this land for centuries, which the nascent communist Chinese government annexed in 1949. He is a father of two, a son and a daughter, and a devout Muslim – cautiously performing his five prayers every day behind the veil of secrecy his home temporarily offers him.
In the past months, several of his friends and colleagues have heard that dreaded knock on their doors and in the quiet of the night, disappeared with no trace or warning. Everybody, including Abdulla, knows where they have been taken and kept. But nobody knows for how long they will be held, nor do they know if they'll ever come back home. Most are yet to return, and those who have returned are shells of their former selves, neighborhood ghosts, warning others of what looms around the corner for Uighurs refusing to disavow Islam.
In August, a United Nations human rights panel reported that nearly 1.1 million Uighur Muslims were being held in concentration camps in Xinjiang – the autonomous region in western China, home to approximately 11 million Uighurs. Gay McDougall, who sits on the UN Committee on the Elimination of Racial Discrimination, claimed that the imprisoned population could be as high as 2 million.
Notwithstanding the estimates, the number of Uighur Muslims being arrested, uprooted from their families and lives, and imprisoned in concentration camps – for no other reason than being Uighur and Muslim – is rising with each passing day.
Shortly after the UN broke the news of the concentration camps, Sigal Samuel of The Atlantic reported that inmates were "forced to renounce Islam, criticize their own Islamic beliefs and those of fellow inmates, and recite Communist Party propaganda songs for hours each day." Male inmates were compelled to shave their beards and were force-fed pork and alcohol – which Muslims are forbidden from consuming.
These concentration camps, which hold more than 10 times the number of Japanese citizens and residents the US government locked away during World War II, are where Uighur Muslims are remade into atheist Chinese subjects.These are horrific sites where fear and physical violence, psychological trauma and emotional abuse are all available tools, wielded to push Uighur inmates to renounce Islam, which the state has called a "mental illness", and reject the distinct Uighur customs that are deeply intertwined with their faith.
This program of brainwashing and indoctrination is not exclusive to adults. The state also operates orphanages for Uighur Muslim children taken from their parents, where the process of disconnecting them from their Islamic faith and ethnic heritage is deeply inculcated into their education.
At these orphanages, disguised as schools, China is converting future generations of Uighur Muslim children into loyal subjects who embrace atheism and Han customs, pushing them to turn their backs on their families and towards Beijing's vision of destroying the Uighur Muslim people.
Three months have passed since the UN broke the news of China's network of concentration camps and the ancillary programs designed to purge Islam and destroy the Uighur people who cling so tightly to it. Yet, global outrage and political pressure are slow to match the velocity and ferocity of China's designs to cleanse itself of a population it deems inimical to and unassimilable with its national identity.
Why? Answers can be traced to prevailing economic and geopolitical pressures, namely, nations fearing the economic hit they would foreseeably take if they challenged or sanctioned China for its ethnic cleansing of the Uighur people. China is an economic superpower, and nations across the world rely on it heavily for imports, trade, and more.
The economic factors deterring humanitarian intervention are accompanied by a global so-called "war on terror" landscape that opened the door for Beijing, after 9/11, to violently rev up its persecution of Uighur Muslims behind the veneer of countering terrorism. A campaign spearheaded by the Bush administration and the United States, encouraging other nations – including China – to join in and crack down on their Muslim populations.
Today, in a world where nations as close as Myanmar and as distant as France are weaponizing Islamophobia to drive racist, populist visions, China is not only joining in, but violently upping the ante, capitalizing on this global moment to use Islamophobia to push forward its own populist vision: Wiping out an indigenous people seeking self-determination and standing against the state-sponsored mandate of Han supremacy.
With Islam serving as the spiritual lifeline connecting the Uighur people to their land, their history and to one another, the state has zeroed in on it. If it can destroy Islam, Beijing believes, it can destroy the Uighurs. And this is precisely what it has been doing behind a curtain of global ignorance for years and, even after the UN lifted that curtain for the whole world to see in August, it has carried forward without pause.
For Abdulla, that feared knock on the door is yet to come. It may never come, or it may come tomorrow, or the day after. Yet, the fear of the unknown and the stark reality that every moment with his children, his wife, and his elderly parents, could be his last, follows his every step like a shadow. Beyond the walls of the concentration camps, Xinjiang has become an open-air prison for Uighur Muslims like Abdulla, whose every word is monitored and religious expression closely policed.
He only finds solace in prayer. Prostrating himself before Allah, beginning in the early morning and one final time after sitting with his children at dinner, he prays that the state does not take him away and destroy his family.
Yet, the paradox of prayer symbolizes the imminent perils of being Muslim in Xinjiang today, whereby the more people are unwilling to relinquish their spiritual identity and disavow Islam, the more likely they are to be taken way and kept far from everybody they love and everything they know, locked away in a living hell devised to purge them of their faith, disintegrate their families, and wash away their nation.
*Name changed to protect identity