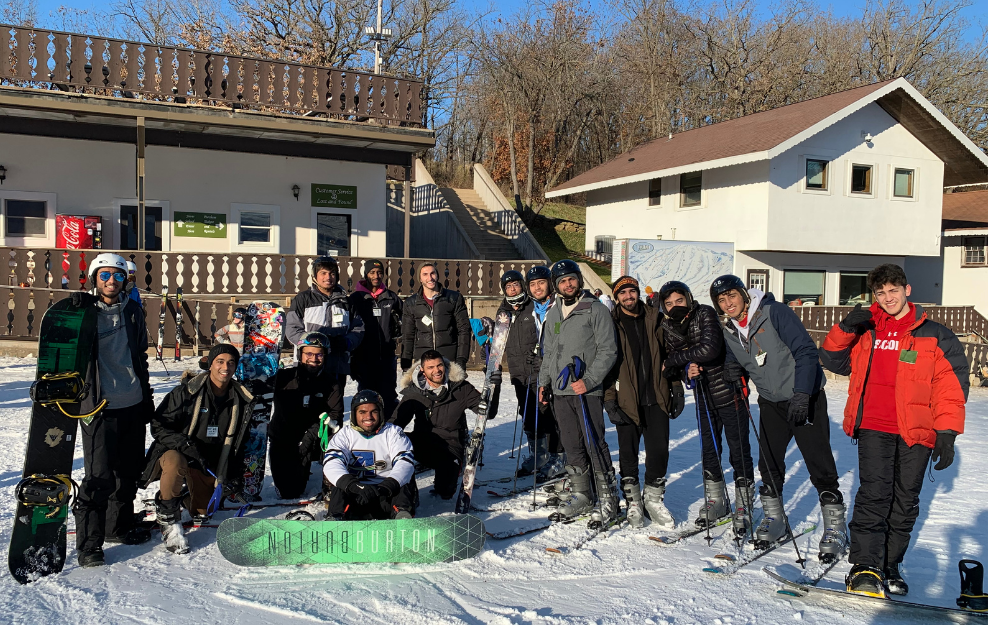 Ali, Zuhad, and Yaseen on a pre-pandemic ski/snowboarding trip
Photo ©
Alif Laam Meem Fraternity
College-age members of Generation Z, those born after 1996, "know they are confronting a future of big challenges—whether they can find jobs or own homes, how they will handle climate change, artificial intelligence, genetic engineering and pandemic illnesses," according to Understanding the iGeneration, a research project of Stanford University's Center for Advanced Study of Behavioral Sciences.
After all, "skyrocketing unemployment and national rates of foreclosure created the backdrop of their early lives," the Pacific Standard noted in reports on the study. And they came of age in what has been dubbed "the decade of disruption," marked by school shootings, the War on Terror, climate change and the COVID-19 pandemic.
The pandemic reshaped their college experience and the prospects of finding employment when they graduate. After 10 years of continuous expanding job opportunities, the recruitment of new graduates is suddenly at a standstill. With a large experienced labor pool now available, fresh graduates have tough competition. In addition, a weak, unpredictable economy has employers converting full-time positions into part-time or temporary jobs.
Muslim members of Gen Z see these challenges through the lens of faith, which tells them "things happen for a reason" and that "God has a plan," they said. That knowledge makes hope, even gratitude, possible and helps them feel optimistic about their futures.
Here are some of their stories.
An extra year to improve
Yaseen Najeeb, 22, of Mequon had plans for 2021. The University of Wisconsin – Madison political science major, who will graduate in May, was moving forward with steps towards medical school. "I had research set up for me. I was going to take the MCAT. Then everything shifted come February and March," he said. With the research cancelled and the MCAT pushed back, he will be having a gap year.
For Gen Z, "it is stressful being unsure of what the future holds," Najeeb said. "There is a lot of anxiety out there, especially with students. Last semester, students were saying, 'I don't know if it is because of COVID or because my classes are online that I'm anxious.' It could be because of all the changes happening or because you are stuck at home 24/7, not even able to take a walk between classes. It could be multiple things; we don't even know.
"But I'll just take it as it comes," Najeeb said. "There is not much else you can do except rely on God to take you the extra mile."
During his unanticipated year off the academic track, Najeeb has decided to work as an emergency medical technician and a medical scribe. Both activities will improve his resume and be enjoyable, he said. He will take the MCAT next month and begin applying for medical schools.
"I know there is a reason for it. Maybe I needed this year to improve," he said. "I've accepted it. I just try to do my part, do my best, so hopefully everything will align in the future."
Remembering 2020 with gratitude and compassion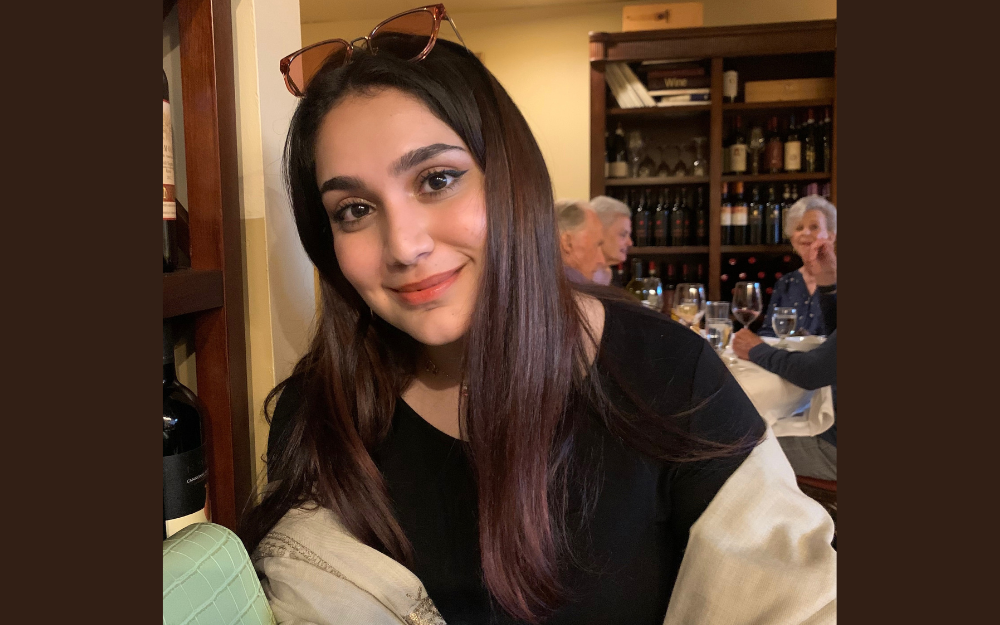 "I didn't lose nearly as much as others during this pandemic, and for that I'm extremely grateful," said Sofia Khan, 22, who just graduated from UW-Madison in with a double major in computer science and political science. "The traditional sense of college and college graduation was converted into an online format, but nonetheless I was able to come out of 2020 with a sense of appreciation for everyday blessings and loved ones!"
Khan, who came to Madison from Washington state, plans to work as a software development engineer. Looking ahead to 2021, "I hope to learn how to adapt to change and to move through life with a sense of sureness that everything will work out," she said. "I'd like to see change and relief for those who have been dealt the worst cards by this year."
She said she was sad in 2020 to see the ways in which a lack of racial justice, "in not only our country but abroad, is as deadly a pandemic as any health or environmental concerns. Seeing and being a part of action on behalf of movements like Black Lives Matter was uplifting, but the continued cycle of violence that pervades continues to disappoint.
"I hope the world emerges from this year with a new sense of compassion and empathy, which must be accompanied by action and real-life change."
Looking forward to reconnecting
For Zuhad Mohammad Ansari, 21, of Kimberly the loss of "being connected and close to my family and friends" has been personally challenging. "Especially with schools transitioning to an online format, I often found myself stuck at home and restricted to relying on Facetime to talk to family and friends," the UW-Madison neurobiology major said.
"As a young Muslim American, going to the weekly Friday prayer at the mosque was always a great way to connect with the other Muslims in the community. However, due to the pandemic, the mosques were shut down for an extended period."
America' response to the pandemic was a big disappointment to Ansari. "There were many signs that suggested this virus would span across the globe, however it seemed as though those in charge simply downplayed the entire situation. As soon as the virus hit America, we seemed thoroughly unprepared, and now the effect of this irresponsibility is fully showing," he said.
With plans to start dental school this fall, Ansari hopes the vaccine will be "distributed in a timely and efficient manner so the public will restore its immunity. In turn, I hope that I will be able to regain the important in-person contact that everyone has missed for so long."
In 2021, he hopes to meet his fellow dental students face-to-face and not miss out on any time in the clinic. He hopes mosques will be open for the public, and that the Friday prayer will be able to occur safely.
"I hope that society will learn that science should be prioritized so that issues such as public health and climate change will be resolved in a manner that benefits the entire world," he continued. "This pandemic was certainly an eye-opening occurrence, and so it is important that we adapt and learn from the situation so that we are better prepared for any obstacle that may come our way."
A call to service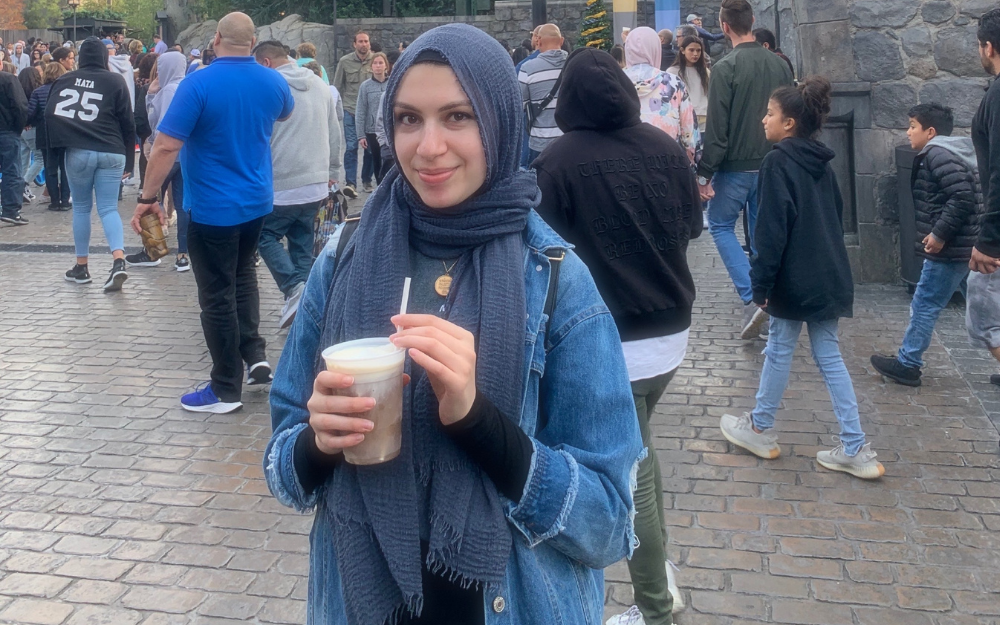 Yasmeen Atta, 22, of Franklin, a senior in Marquette University's College of Nursing, found it "extremely disappointing to see how polarized our society has become due to COVID-19. Rather than being centered around medicine and science, the pandemic has become political. It is both mind-boggling and frustrating.
"This pandemic has only magnified the most dire needs that our community members face on a daily basis," she said. "As advice to myself first, placing more focus on the needs of our neighbors is a necessary shift for the new year. I hope that 2021 brings an increased sense of service to our local communities."
Atta is completing her fourth year as an MU Burke Scholar, a program for undergraduate students who have a passion for social justice and a commitment to serve others. It is awarded to Wisconsin high school seniors who demonstrate "exceptional commitment to their community through service, leadership and social justice and aspire to pursue careers that benefit the public good," MU's website states.
Therefore, it seems fitting that Atta hopes to work on the frontlines of the pandemic in 2021 as a registered nurse. "It will not be easy by any means, but I chose this profession for a reason," she said.
A time to come together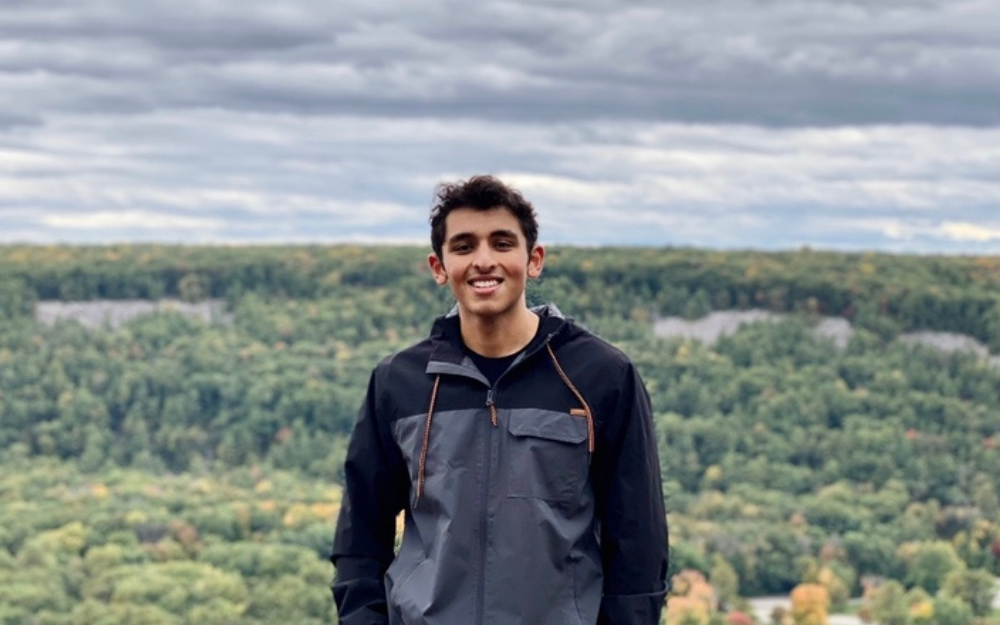 Ali Qureshi, 20, of Neenah, a junior at UW-Madison in neurobiology, finds things to be grateful for amid the losses of 2020. He is grateful none of his immediate family has "had their health negatively affected by the pandemic," although he has lost extended family due to complications from COVID-19.
Qureshi is thankful online platforms like Zoom and BBcollab have allowed him to move forward with his studies although "a normal school day can become pretty monotonous as the week goes by.
"Along with this, the research lab where I work was closed to undergraduates due to social distancing guidelines," he said. "As someone who hopes to apply to medical school one day, research is a large part of preparing to apply so not being able to be a part of a research lab this semester was something that I wasn't too excited about."
On the other hand, "my family and I have been blessed to be able to stay in a stable position, economically speaking," he said.
Yet, one big disappointment has been "the amount of divide the U.S. has gone through. Whether it be related to wearing masks and social distancing or the divides that were made apparent in the Black Lives Matter protests in the summer, it is disheartening to see so much hostility towards one another in a time where I feel we as Americans would benefit most from sticking together," Qureshi said.
Qureshi is hopeful the administration of the vaccine throughout 2021 will create opportunities for us to come together, both as Muslims and Americans. He hopes to be able to see family who live further away and spend time with them, to congregate in mosques during Ramadan and experience being a part of a larger community, and to realize "as a country how alike we all are and how we were all affected by this virus one way or another. Being able to acknowledge that will have big implications for making the country more whole."
Creating a fair and equal society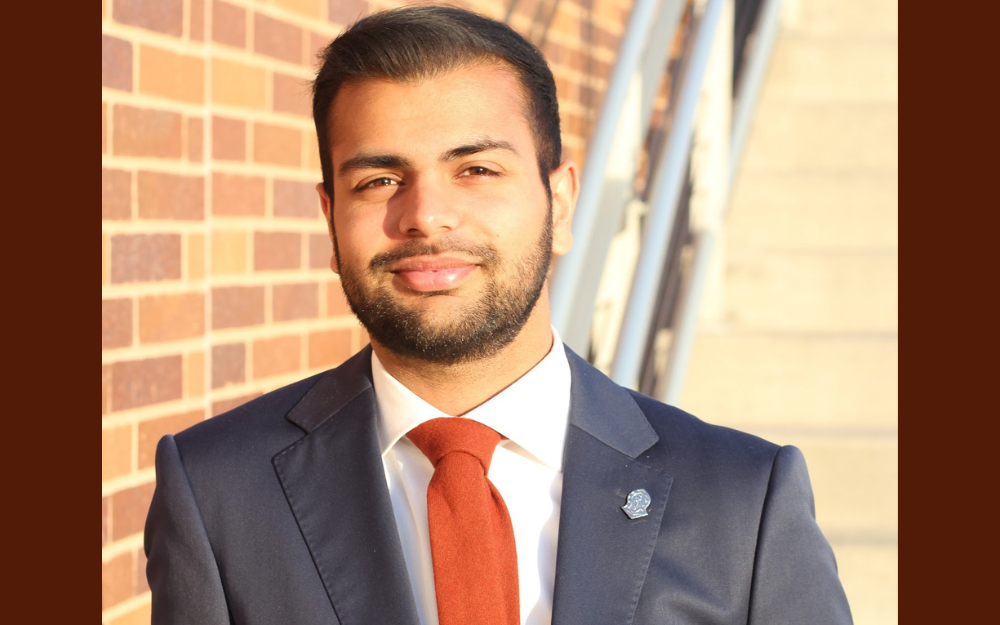 Salman Qazi, 22, of Manitowoc graduated from UW–Madison in May of 2020 and is working as an asset management analyst in Chicago. Although he faced challenges to find employment after graduation due to the pandemic, he said he was "fortunate to secure a position in an industry that has been significantly impacted" by the COVID-19 pandemic.
"I am most disappointed about the violations of global human rights and faults in the United States' social justice system we have witnessed this year," he said. "It's concerning because countless lives have been lost due to the oppression of those in power with minimal consequences.
"I'm also concerned about the widening gap of inequality we're witnessing during a global pandemic, where those most in need face even further depleted financial resources."
Qazi hopes in 2021, there will be "wider acknowledgment of the systemic oppression and biases that exist in our society today. And more importantly, that meaningful action to change the existing structure toward a more fair, equal society in the U.S. and globally" will be taken.
On a personal note, "I hope for a healthy year for myself, family and friends. I look forward to, hopefully, being able to spend time with my friends and family doing the things we love, playing sports, board games, and travelling, just to name a few!"