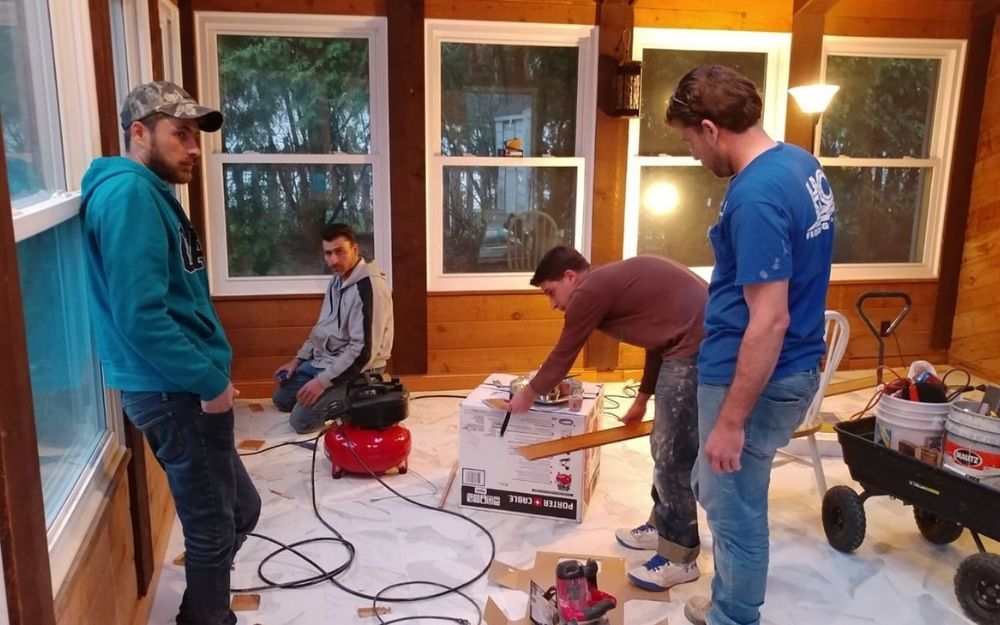 Business is booming for Brothers Tile Flooring, a company owned Syrian brothers who came to Milwaukee in 2017 as refugees. In the back, left to right, are Maarouf Al Dayea and Ahmad Al Dhaya. Two employees are in the foreground.
"I've lost one son. I can't bear to lose another," a Syrian father with eight sons told his family in early 2012, a year into the Syrian War. 
A son in the military took a stand against the government after it brutally put down protests in Dara'a. He was imprisoned and tortured. The family fled their home on the outskirts of Dara'a in April 2012. They went to Jordan and registered with the United Nations as refugees.
After five years in Jordan, "we received a call from the U.N.," Maarouf Al Dayea recalled. "'Would you like to go to America?'" Al Dayea and three of his brothers answered "yes." 
The four brothers, with their wives and children, moved to Milwaukee in January 2017. In the four years since, all are learning a new language and how to navigate the myriad of matters involved in moving to a new land. They have all found work. 
Two of them, Maarouf Al Dayea*, 42, now living in Milwaukee, and his brother Ahmad Al Dhaya*, 38, of Greenfield have launched a successful company, Brothers Tile Flooring. Maarouf shared their story in an interview Sunday with the Wisconsin Muslim Journal, paraphrased in the Q & A below. 
*The brothers' last names are spelled the same in the Arabic alphabet but became different when translated into English by government agencies during the immigration process.
Q & A
How was your English when you arrived in Milwaukee?
Zero.
Your business, Brothers Tile Flooring, installs kitchen and bathroom flooring and walls, working with ceramic tile, marble, granite, laminate and hardwood. How did you learn your craft?
I started working with flooring in Syria in 2000. I worked with someone for a year and learned from him, then starting working on my own. Ahmad finished school and joined me in 2001.
Here in America, the construction process is different, so I had to learn again. I learned by working for others.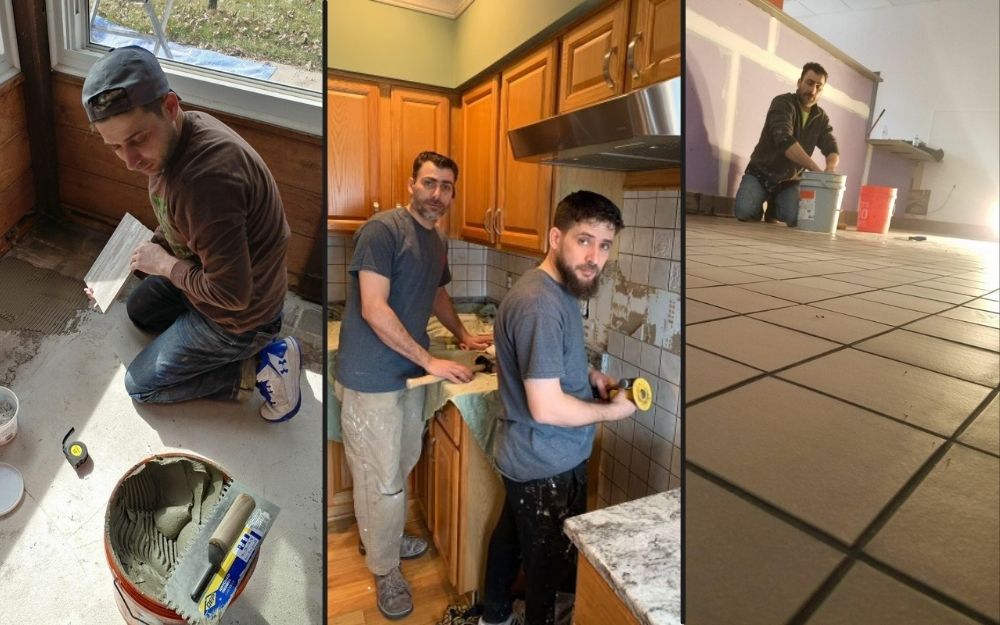 Whenever someone asked, "How can we help you?'" Maarouf Al Dayea always answered, "I need work." Now the brothers own their own business and are employing others. 
Tell us about coming to the U.S.
We flew from Amman to Chicago O'Hare, then went by bus to Milwaukee. 
We had on these tags. (He handed me a card in a plastic sleeve suspended from a lanyard he had worn around his neck. It was from the U.N.'s International Organization of Migration. It said: "18-Jan-2017, I.O.M., Name: Maarouf Al Dayea. I am a refugee of the Syrian Arab Republic. I may not speak English and may need help to find my next flight.") And we carried bags that said I.O.M. on the side.
Someone met us at the airport and took us to the bus. I was feeling homesick and, at the same time, happy to be in a safe place where we can build a future.
What was starting over in Milwaukee like?
When we arrived, we were taken to furnished apartments, four apartments in one building so we could live close together. 
We later learned the MA'RUF had collected donations and helped get the place ready for us. (MA'RUF is a non-profit organization based in Milwaukee, dedicated to improving the quality of life among Milwaukee's most disenfranchised and marginalized communities.)
A lot of people helped us. We don't even know who because they usually didn't say. Sometimes we found out later from someone else. Like the Khatibs, Syrian Americans with a wholesale furniture store. They donated furnishings.
Before we unpacked, Dr. Ahmad Nasef was in front of us, asking what we needed. (Dr. Ahmad Nasef , 1969-2021, a physician from Syria who made his home in Brookfield, championed refugees, working with Hanan Refugee Relief Group and other organizations.)
Whenever someone asked, "How can we help you?" I always answered, "I need work." We wanted to work anywhere, doing anything.
How was your English when you arrived here? 
Zero
How did you get started here?
We were introduced to Tarek Shamali, the owner of Granite & Marble by Design in Franklin. He needed someone who did flooring. We worked with him on some jobs. Through this experience, we saw how the process here worked. It was completely different from what we had done in Syria.
After a year, we wanted to start our own company. Dr. Nasef found someone to help us with the legal paperwork. We established our company. We are insured up to $4 million.
Then he took us to Nonn's Kitchen, Bath & Flooring and recommended us. It's a big company and there was a lot of work to do. 
Others in the Muslim community also started contacting us. We did work for Salam School, two locations of Hayat Pharmacy, 8th and Layton and  on Silver Spring, Paradise Roastery, a 45,000-square-foot medical clinic owned by a Syrian American doctor and at two mosques: Masjid Al Quran and the Whitewater Islamic Center. 
Alhamdulillah (praise be to God), the work has started to flow. Our business has been growing.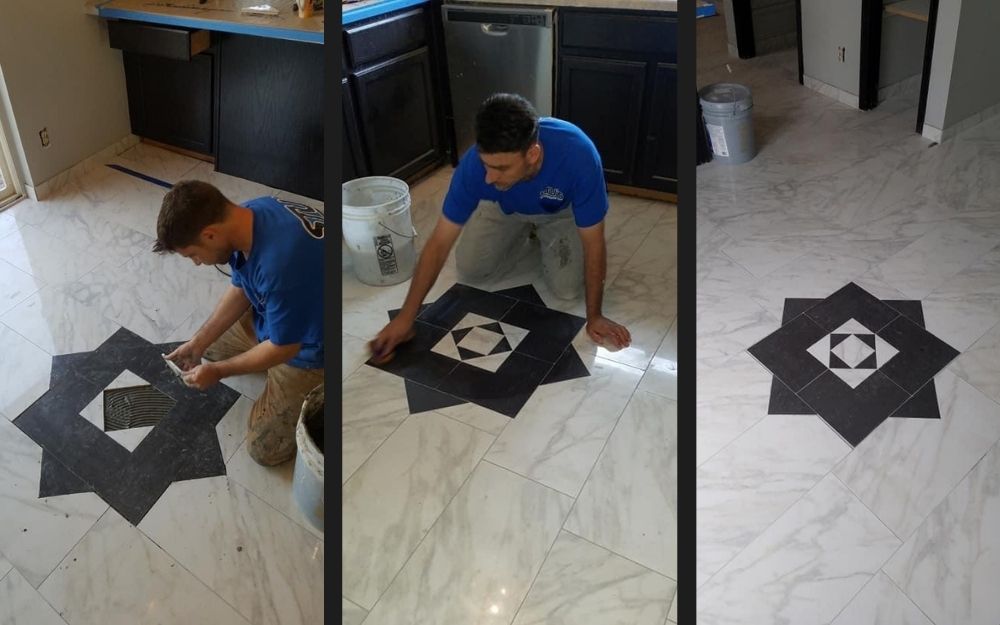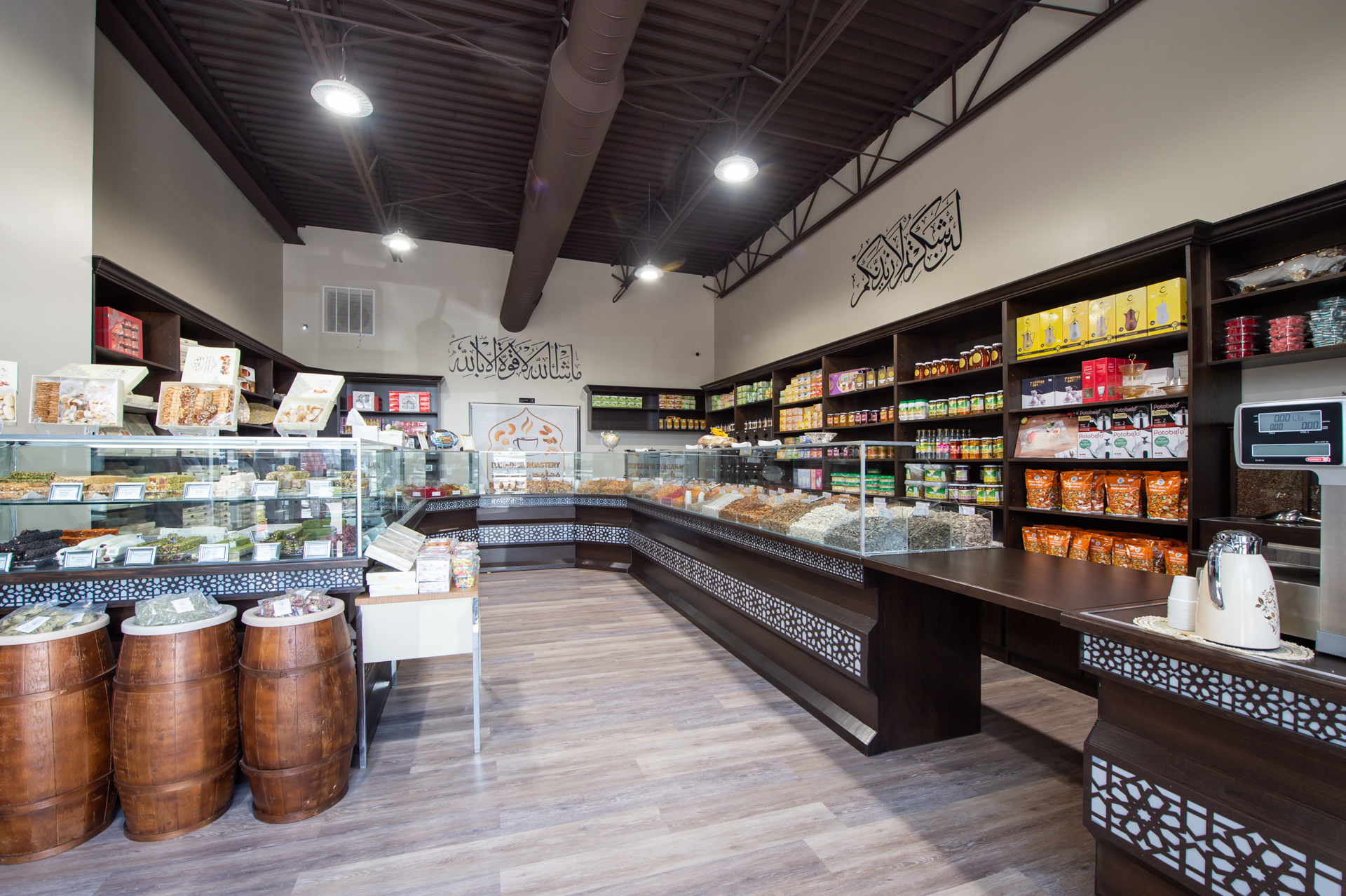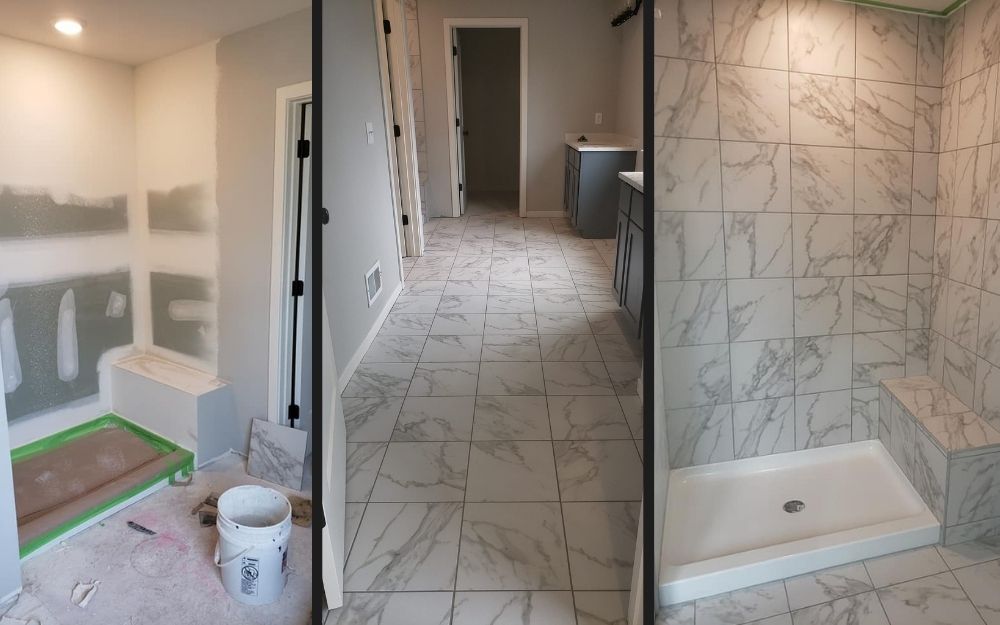 Brothers Tile Company works with ceramic tile, laminates, marble, granite and hardwood on flooring and walls.
How busy are you now?
We have been in business for three years and each year we are busier than the year before. We usually work Monday through Saturday, from about 8 a.m. until 5 or 6 p.m. But we are flexible. We also work at night when working for a business that needs to stay open during the day. 
During the pandemic, we stopped working for five months, but when we saw the corona virus will be here for a long time, we went back to work. 
We are busy all the time, happy to take jobs big and small. Now we are scheduling in advance. A woman called us in October, needing work to be done on an update of a nursing home. We told her we can do it in March. The job is scheduled and we will start it soon.
We hired two employees in 2021.
Why has your business grown?
First, our work is good. Second, we get it done in time. Third, we offer a good price, mid-range for high quality work.
What are some of your favorite projects?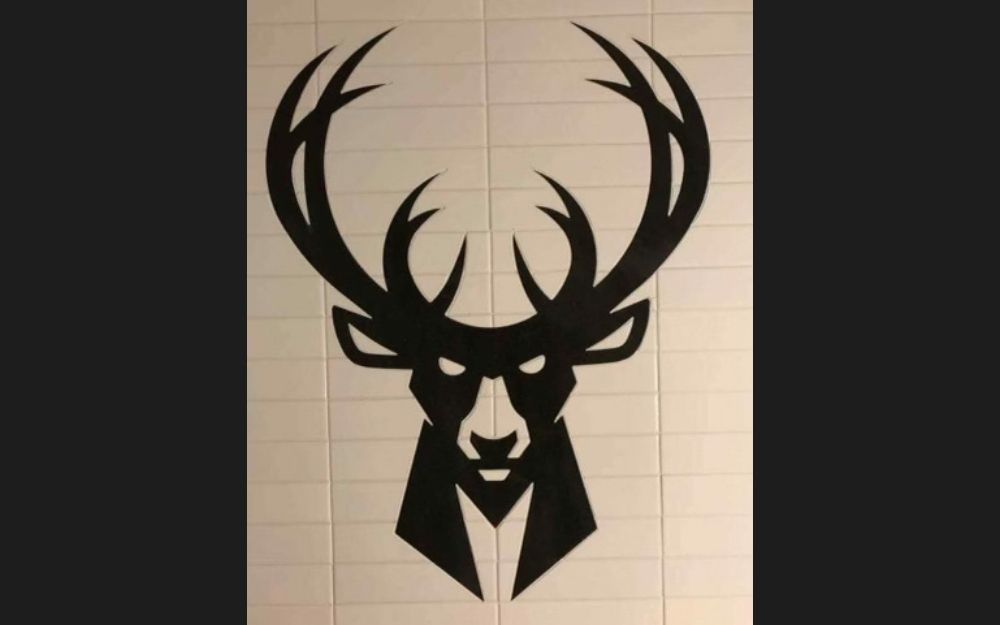 Before launching their company, Maarouf Al Dayea and Ahmad Al Dhaya worked for Granite & Marble by Design, installing its Bucks logo in the Fiserv Forum, which opened in 2018.
We enjoy all of them and especially when it is challenging. I like to learn new things. We worked for eight months on a project for the Milwaukee Bucks (the Fiserv Forum). (Ahmad showed me a photo of the Bucks' logo in black marble on a white background. He also opened their company's Facebook page, where there are before and after photos of many projects.)
What are your future plans?
We hope to make our company bigger. We have two brothers in Jordan. One is a plumber and the other is a painter. We hope one day they can come here and we will offer more services.
What happened to your brother who was imprisoned in Syria?
He is in Jordan now, living with our father.