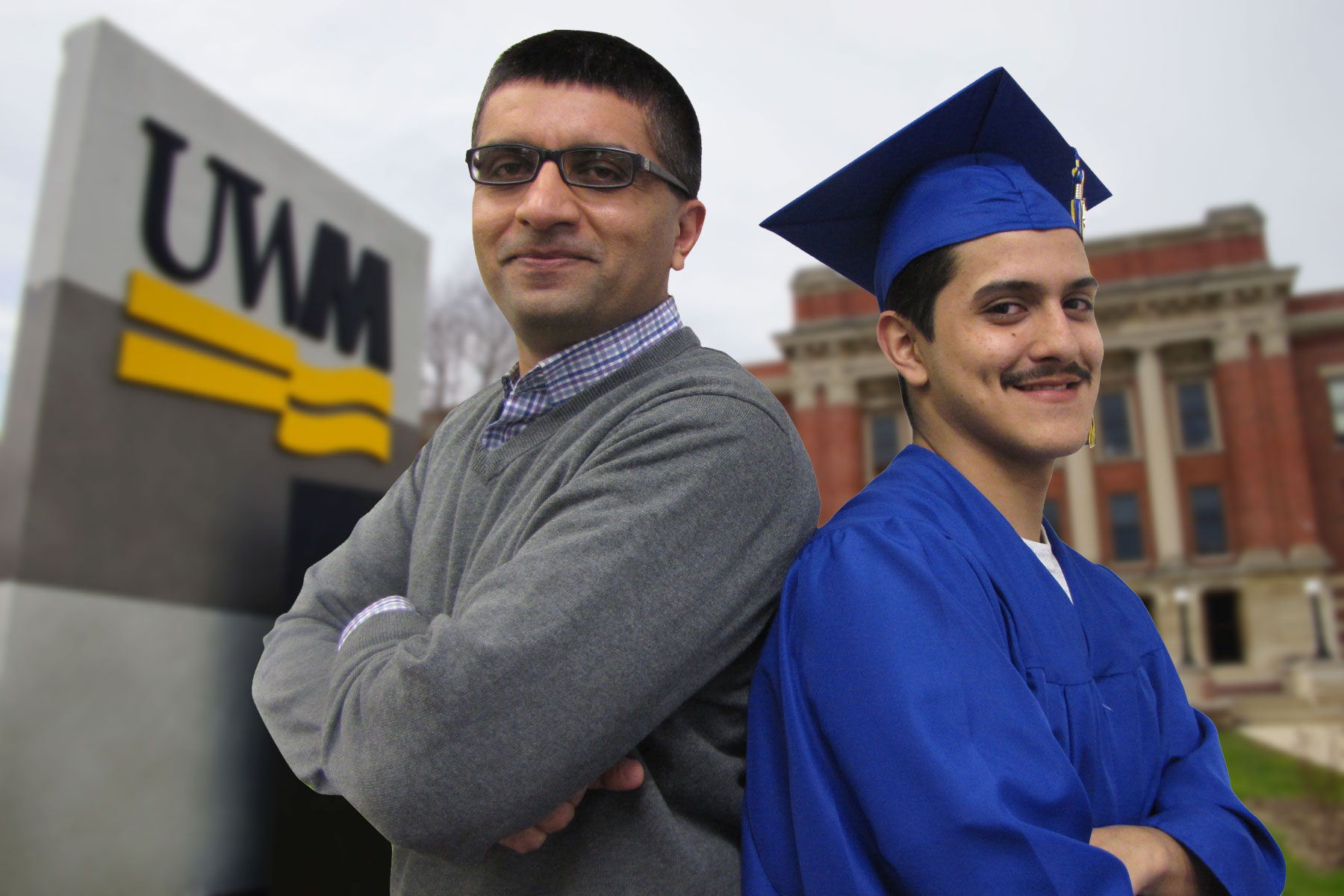 Mentor2.0 is Big Brothers Big Sisters' technology-enriched one-to-one mentoring program for high school youth that targets low-income and first generation college students. Mentor2.0 maintains the fundamentals of quality mentoring Big Brothers Big Sisters is known for, including one-to-one relationships, professional relationship support, and a focus on positive youth outcomes. Mentor2.0 expands on this model by using technology for weekly mentor-mentee interaction, maintaining monthly in-person meetings, and utilizing a customized college-focused curriculum that supports match interaction.
"Without guidance and support in developing skills and knowledge necessary for educational success, each year, thousands of Milwaukee youth will not graduate from high school, attend post-secondary education, or be ready for the job market. Youth facing adversity need direct support to promote educational success and ensure long-term positive outcomes."

– Amy Chionchio, President & CEO, Big Brothers Big Sisters of Metro Milwaukee
What made you become a volunteer mentor?
Hesham Sheikh: I saw an announcement at my workplace. What appealed to me was an opportunity to help a first-generation student attend college because, while my parents are college-educated, they were educated outside of the country. So, I am also a first-time college attendee here. This was an opportunity to share my experience with someone in a similar situation that would hopefully encourage them to do the same.
Describe Big Brothers Big Sisters of Metro Milwaukee and the work they do.
Hesham Sheikh: Since 1975, Big Brothers Big Sisters (BBBS) has been the premier provider of youth mentoring services in Milwaukee and Waukesha counties. They are dedicated to helping children thrive, and their programming makes a profound impact in the lives of 1,400 youth each year by creating and supporting strong, long-term one-to-one relationships between children and volunteer adult mentors. Through Big Brothers Big Sisters' one-to-one mentoring program, children receive support, guidance, and resources that empower them to increase educational achievement and make healthy choices for their futures.
Big Brothers Big Sisters' mentoring program serves youth, families, and mentors through three one-to-one mentoring options: 1) Community-based mentoring, 2) School-based mentoring, 3) mentor2.0.
What do you do as a volunteer?
Hesham Sheikh: As a mentor2.0 volunteer, I am working to advance the college, career, and personal goals of my mentee through weekly online communication and one in-person meeting per month at Veritas High School. I began mentoring Jonny his freshman year offering him coaching and support through various teenage related situations. This past May, I helped him prepare for his high school graduation, plans for post-secondary education, and his potential career in engineering. His graduation means that our match successfully completed mentor2.0 and will begin mentor3.0, Big Brothers Big Sisters Post-secondary Program.
What surprised you the most about volunteering?
Hesham Sheikh: Two things: 1) sharing my personal experience and 2) simply that being present as a sounding board could have such a big impact on someone's future path. Many times, my mentee asked questions about college and work that I also had when I was in high school, but did not have anyone to ask. I felt humbled sharing my experiences and providing answers.
What new things have you learned through this volunteer opportunity?
Hesham Sheikh: I learned many things. The biggest was perhaps how to nurture and build a trusting long-term relationship. This requires patience and ability to react and adapt over time. If successful though, it allows for open conversations that are helpful.
Has it changed your view of the world in any way? Has it changed your view of the community?
Hesham Sheikh: I learned while I can't change the whole world, I can indeed make a positive difference in a small piece of this world by being present, listening and by sharing my experience in one person's life.
Has volunteering helped you? Has it had benefits for you?
Hesham Sheikh: My volunteering has helped me personally and professionally. It has taught me to be a better listener, be humbler and be thankful. I've learned how to nurture and motivate someone.
What stands out for you as to your mentee's growth and development during your years with him?
Hesham Sheikh: There are 2 examples in particular that stand out for me in my time with Jonny.
His junior year school trip to China: Jonny had always been curious, particularly about my business and personal travels and always would ask lots of questions that showed his eagerness to learn. His junior year presented him with a unique opportunity to visit China, which he jumped on. He came back from that trip with a sense of excitement I had not seen previously. As we met over the next few months, he would always bring up that trip, different aspects of it – food, culture, etc. His eagerness to learn about others was very evident.
His senior high school project presentation: Jonny had to make a 30-minute presentation regarding his high school learnings for his senior project. He had to share the past, reflect on present and discuss his future. During the presentation, we had to ask him one question each. I asked him to tell me a subject that he did not like when school started but he ended up liking. This was not on his slides and he had to think on the spot, quickly analyze and synthesize in his head and answer – and he did, very successfully and very clearly without meandering. He showed glimpses of an engaging speaker – someone who could articulate and share learnings and experiences naturally.
I hope Jonny will continue to build and grow on these as he goes through college. I eagerly look forward to seeing him develop further.
What are you most proud of?
Hesham Sheikh: My mentees' persistence, curiosity and never-give-up spirit especially as he anxiously waited to find out his college admission status. The day I heard news that he had received his acceptance letter was simultaneously a proud and humbling experience.
Would you recommend volunteering to others? If so, what would you tell them is the benefit they'd get from volunteering?
Hesham Sheikh: Absolutely! You gain so many benefits personally and professionally. Volunteering will help you become a better employee, a better spouse/partner, a better parent and a better citizen. Volunteering also helps you realize that each one of us can make a difference in this world by helping others simply through your presence.
"One of the unique features of mentor2.0 is the intentional matching process. Jonny was very interested in studying engineering and knew very little about how his interest could be embraced in his high school years and also help prepare him for college. Hesham knew the missing pieces for Johnny and was able to be his guide, his coach and his friend for four years. Together they were successful in helping Jonny reach his goal of going to college and also being more knowledgeable about a career he felt passionate about. Since being matched, they have developed a strong relationship and have worked together to develop and strengthen Jonny's skills and knowledge so he is ready for the next stage in his life. Hesham was instrumental in assisting with post-secondary planning, sharing his knowledge of opportunities and offering substantial advice. Hesham wrote a letter of recommendation for Jonny which assisted in his acceptance to the University of Wisconsin-Milwaukee."

– Amy Chionchio, President & CEO, Big Brothers Big Sisters of Metro Milwaukee
Written By
Nonprofit Center of Milwaukee