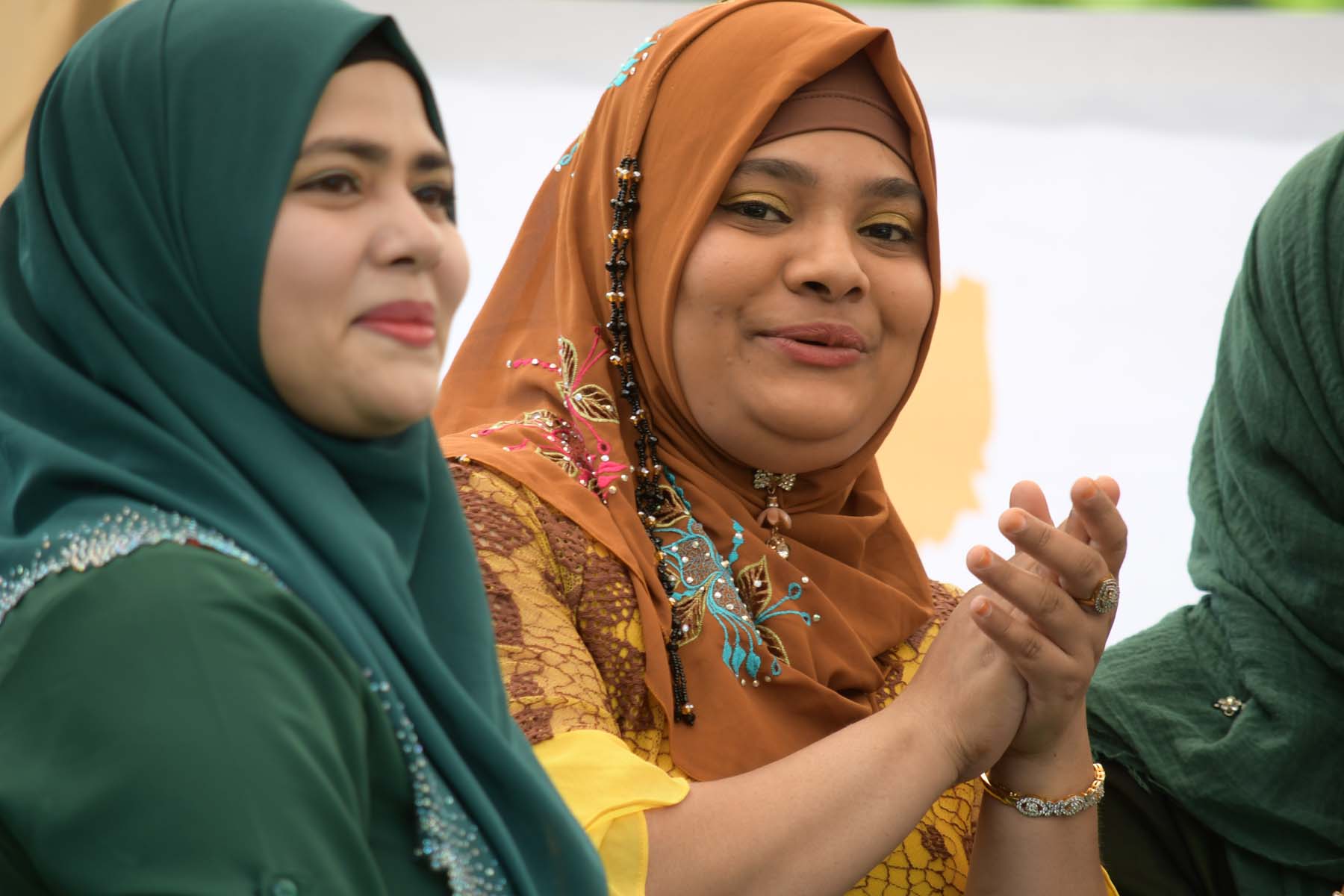 Milwaukee's refugee community and friends and supporters celebrated World Refugee Day on June 20th with HOME 2020. The virtual celebration on a rainy Saturday provided a chance for the community to reconnect, share memories of the successful Home 2019 event at Lynden Sculpture Garden, announce a new livestream event, and launch the HOME platform.
Polly Morris, director of Lynden Sculpture Garden, kicked off HOME 2020 by pointing out that the people participating that day were "gathered from each of their homes . . . to find a small way to celebrate" despite the challenges of the time we're living in.
Kim Kaira, community engagement specialist at Lynden and the host of Saturday's event, explained in an email that, "We look at HOME as the theme of our work with refugee community leaders, community members, and allies."
The new digital platform is an extension of HOME "as a refugee-led space and program," Kaira said. "With HOME, we are building a space of leading, coming together, and celebrating refugees" that also aims to strengthen "solidarity within the wider Milwaukee community."
The vibrant and outgoing Sumeya Osman, a member of the Somali community, gave Saturday's welcome message, '"Home,' what does that mean?" Osmam said. "We had a home here last year at Lynden where a lot of refugees and immigrants come together, celebrate, bring their culture, bring their traditions with them, the whole home! So you can learn a little bit about us. We're refugees and immigrants from different backgrounds" who come to HOME to be heard and to help people understand "what it means to be a refugee, what it means to be an immigrant, because we all have that connection." However, as Osman pointed out, "This year, things is different because we can't meet the way we meet last year. Last year so many people came. And we wear our traditional clothing. We bring our food. [There was] dancing."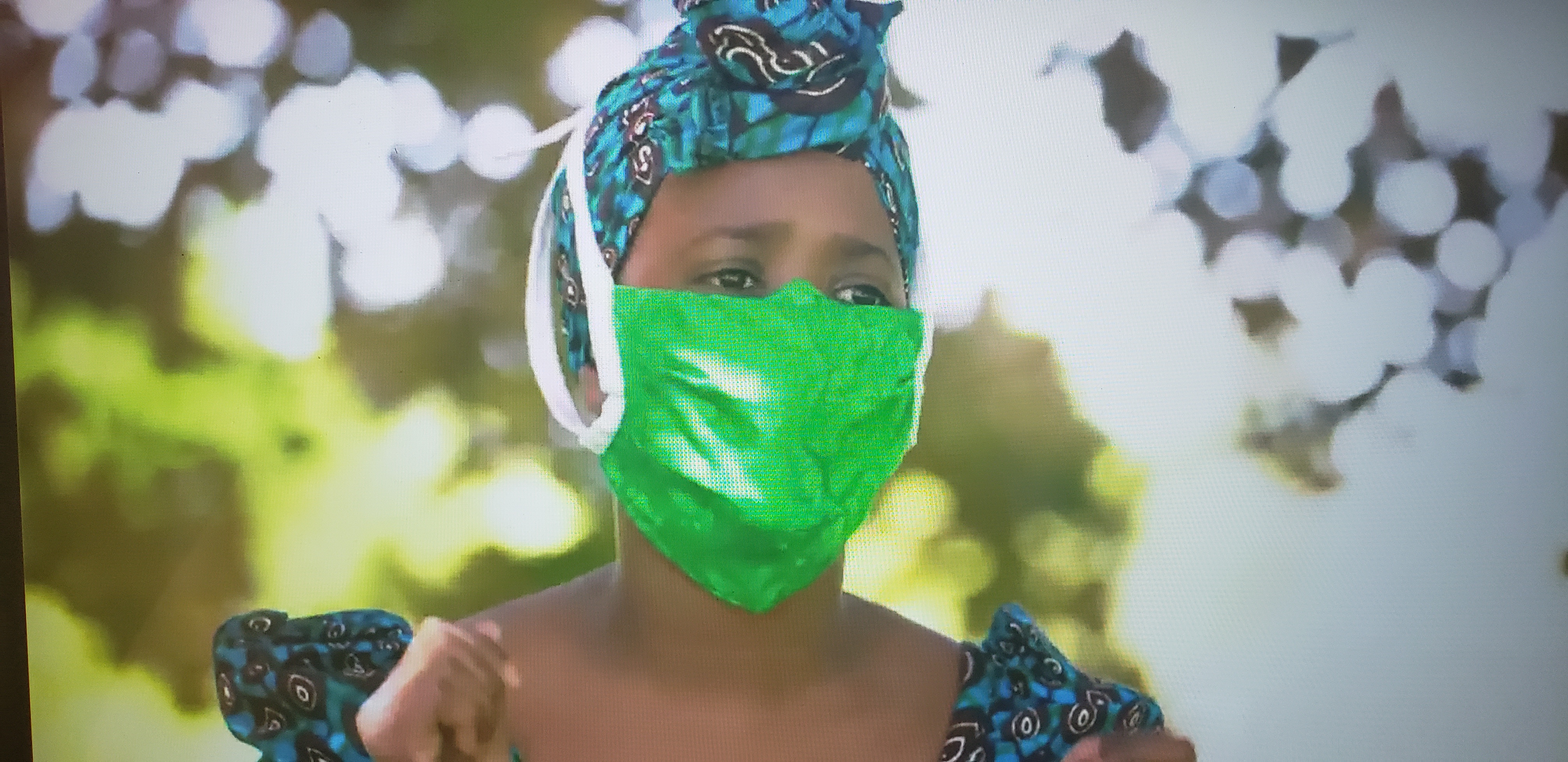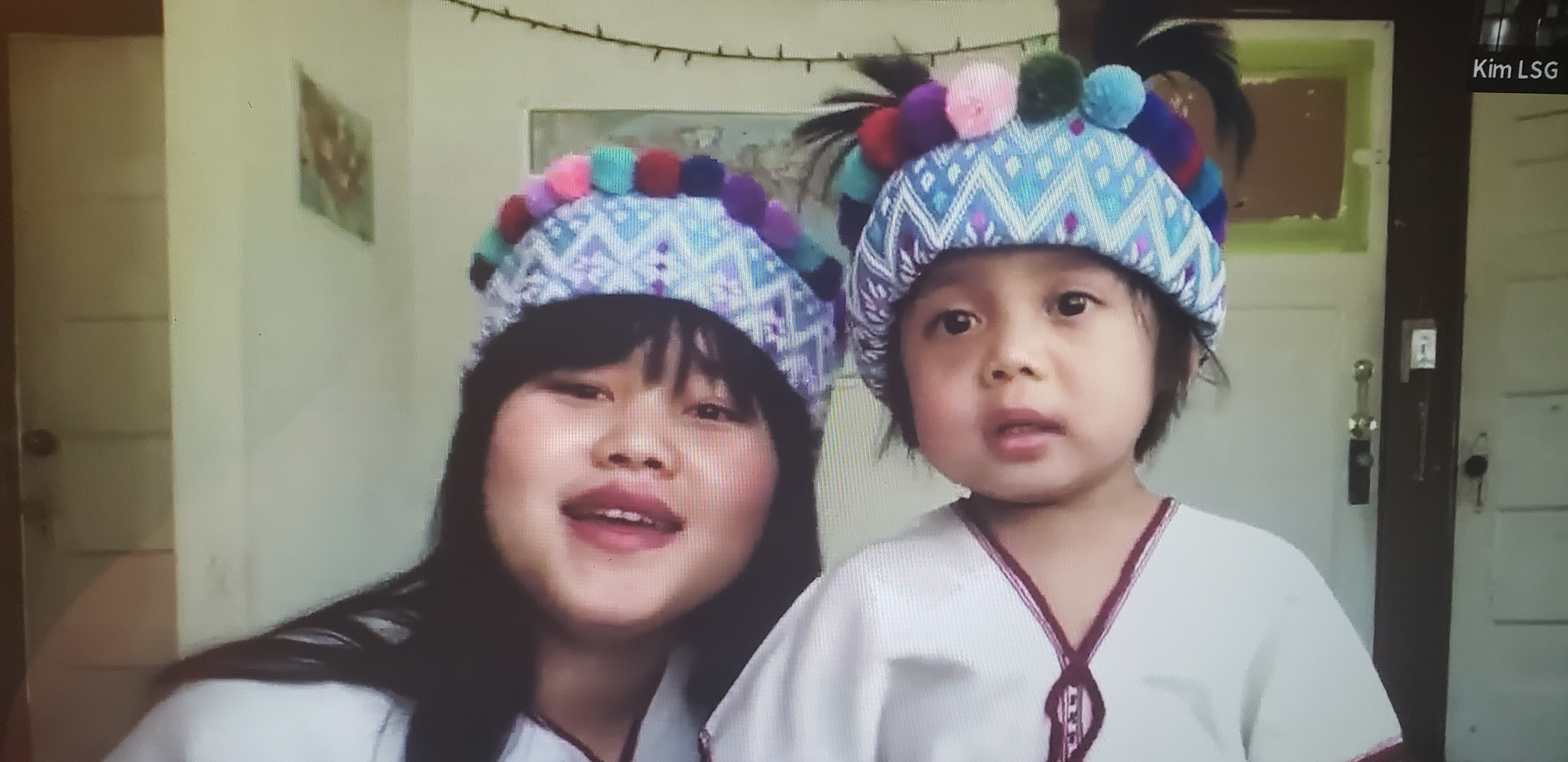 Two members of native community singing at HOME 2020
The HOME 2020 event, Osman said, was only going to give a small fraction of the experience, but she urged viewers to "try to get to know a little bit" about the refugee experience and all the different communities now living in Milwaukee. She also pointed out that it's hard for people who are not refugees to understand the experience. "You can't feel how they feel," she said. "You never been in their shoes. That's one thing I want to clarify. I have been a refugee. Where I have been and where I was, you can't feel that. Being a refugee, being an immigrant, we feel each other. They've been through the same thing. There is a lot of connection between refugees and immigrants and also other communities." HOME provides both a virtual and a real platform for all those communities. "Every person, what they should deserve is to speak for themselves instead of somebody else speaking for them. It's time for everybody's voice to be heard. If you want to learn," Osman said, the new platform is the place to go. "There's different refugee and immigrant interviews. There's video. You can't learn in one day about a community, about a country, but you can at least learn a little bit. . . . We have to keep coming together. We have to come eating and learn each other."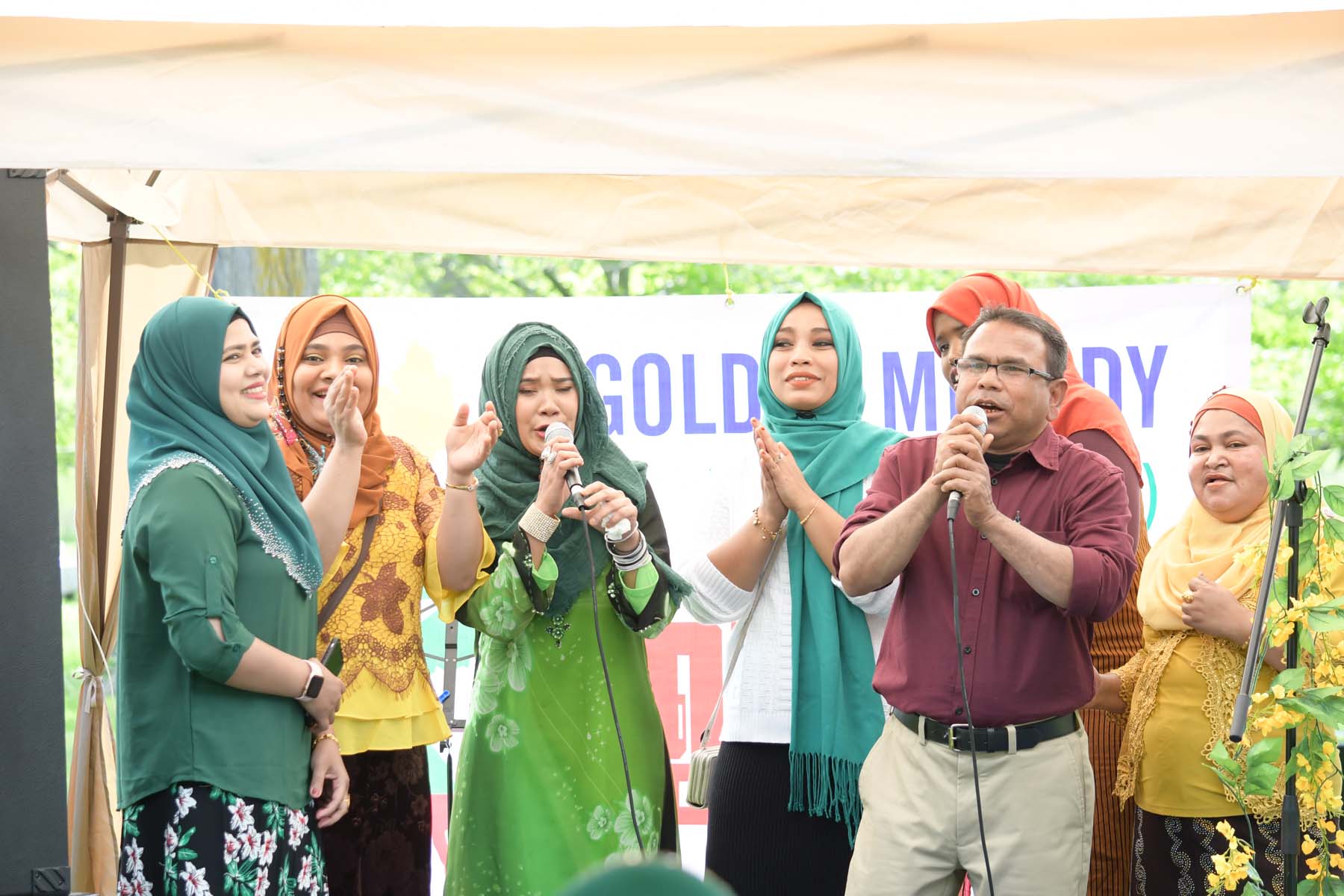 Rahena Aziz, a member of the Rohingya community, expressed the feelings of many when she said that next year, "We hope that everything is going to be like normal and be happy like before." Aziz then gave a recitation of the first dua of the Qur'an, one of the opening prayers offered by participants.
A moving moment at Saturday's event was the prayer written by Gwendolyn Sutton. "This isn't a special prayer, it's just my prayer," Sutton said. "I write them all the time, especially in times like these, because it keeps me from being so emotional and crying inside."
Sutton's prayer said in part:
God, help us to realize that we are so much more than the terrible things that happen to us and so much more than what the systems of oppression, the oppressors in society, tell us and reinforce about us. In these moments of a world divided, hurt and broken into pieces by sickness and death from an unseen killer and systematic racism, we must not give up hope or faith. We cannot do that without supernatural power, and we know we have been granted that because we are expressions of God. . . . Sisters and Brothers who have fled the physical place they call home because their lives were in danger, we will create a welcoming home for you. . . [a] space undergirded by peace and love. We thank you Father/Mother God.
James Flores of the Oneida nation's Turtle Clan provided another highlight when he acknowledged "the land we're on" here in Wisconsin as "the traditional homeland of the Menomonee, Potawatomi, and Ho-Chunk." Flores explained that his tribe, whose original homelands were in New York, was a part of the Iroquois confederacy, an alliance of six Indian nations. After fighting with George Washington to help win the United States' independence, the Oneida were forced to re-locate by U.S. government policies and "land companies that wanted our homeland in New York," Flores said.
"It was a treacherous journey that our ancestors had to undertake" Flores said. "Fortunately we were able to make an agreement with the Menomonee here in Wisconsin that allowed us to make our home here." Flores' words illustrated how even those who come from within the borders of the United States can historically be refugees. "I'm very glad to participate in HOME to help build a space and create a dialogue between our communities," he said.
Following a TikTok video made by Hasina Begum Ashraf Mia featuring the same food made by cooks from different communities, Kai Garder Mishlove of Tables Across Borders announced the "Great Sambuusa, Great Samosa Community Cooking Class," a collaboration between Lynden and Tables Across Borders. The class will be livestreamed on July 19th from 2:00 to 4:00 p.m., with recipes provided in advance. "We're all going to join in and cook samosas together from all of the different communities of which samosas are – or may not be – a part of the culture," Mishlove said.
Others who contributed to HOME 2020 were: Angela Kingsawan (Yenepa Herbals), Eric Kleppe-Montenegro, Arianne King Comer, Portia Cobbs, May June Paw (Karen community), Golden Melody Band (Burmese community), Paul Vang (Hmong American Women's Association), Sheila Badwan (Hanan Refugee Relief), and the Milwaukee Public Library.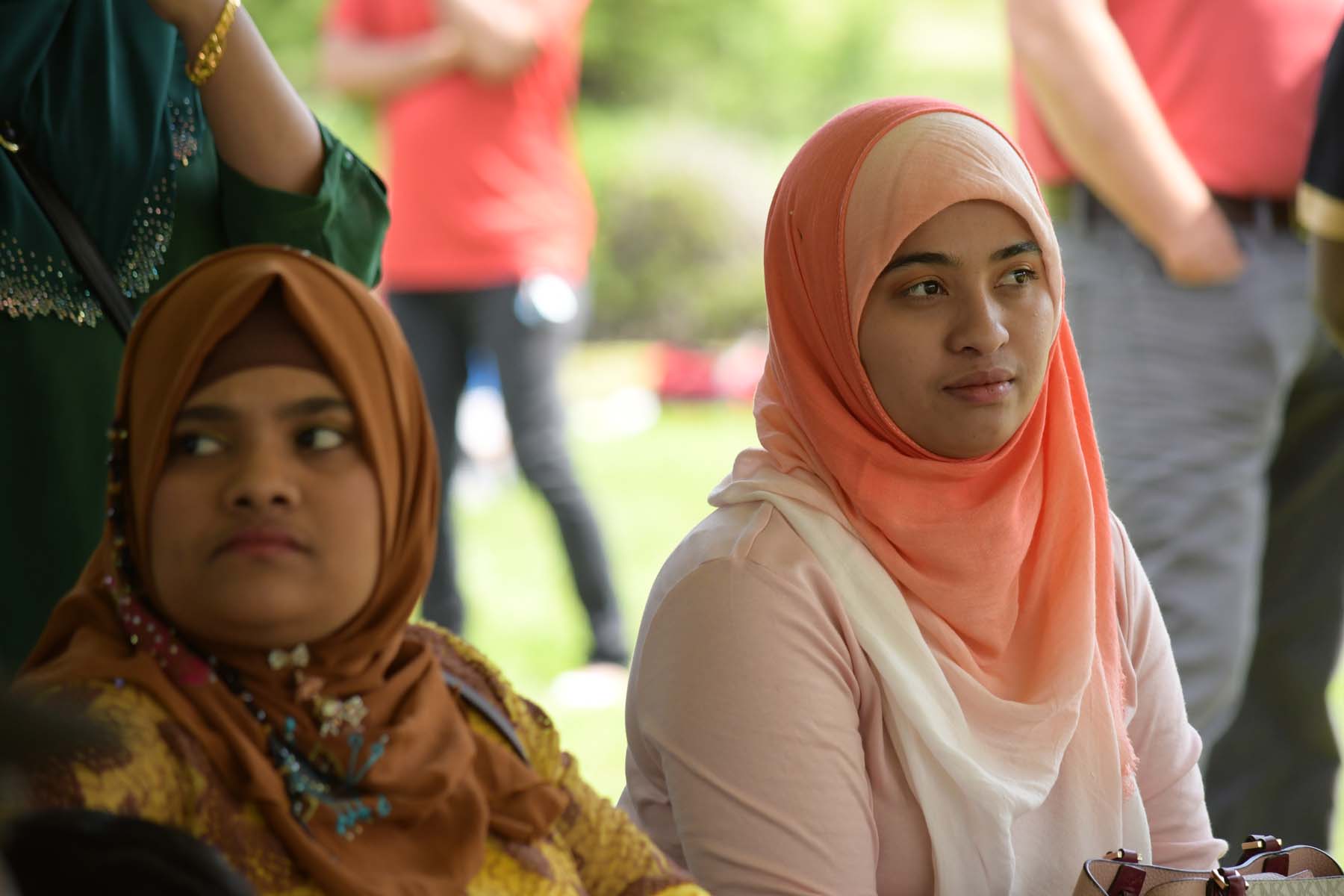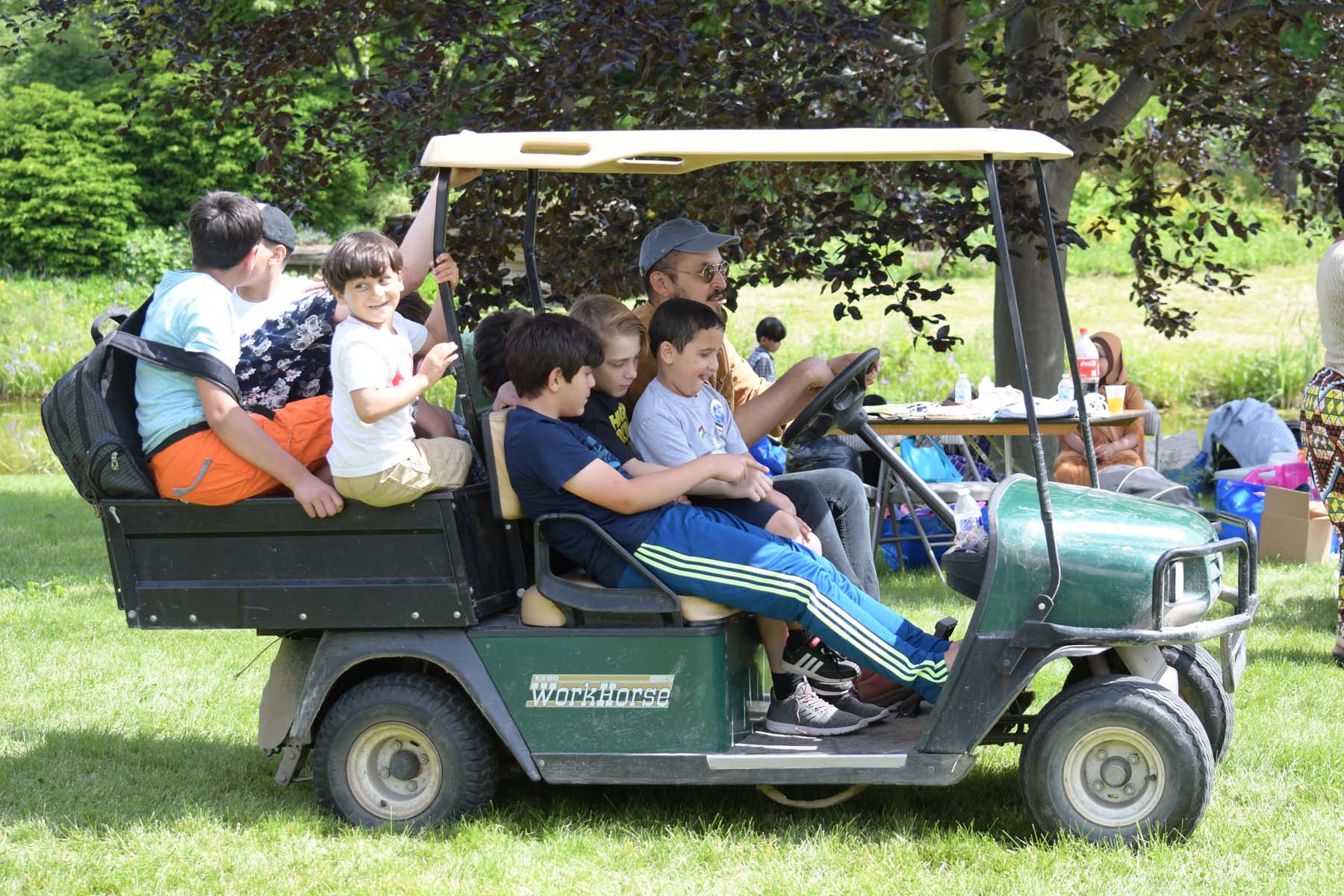 © Photos
WMJ shares photos from it's coverage of HOME in 2019.