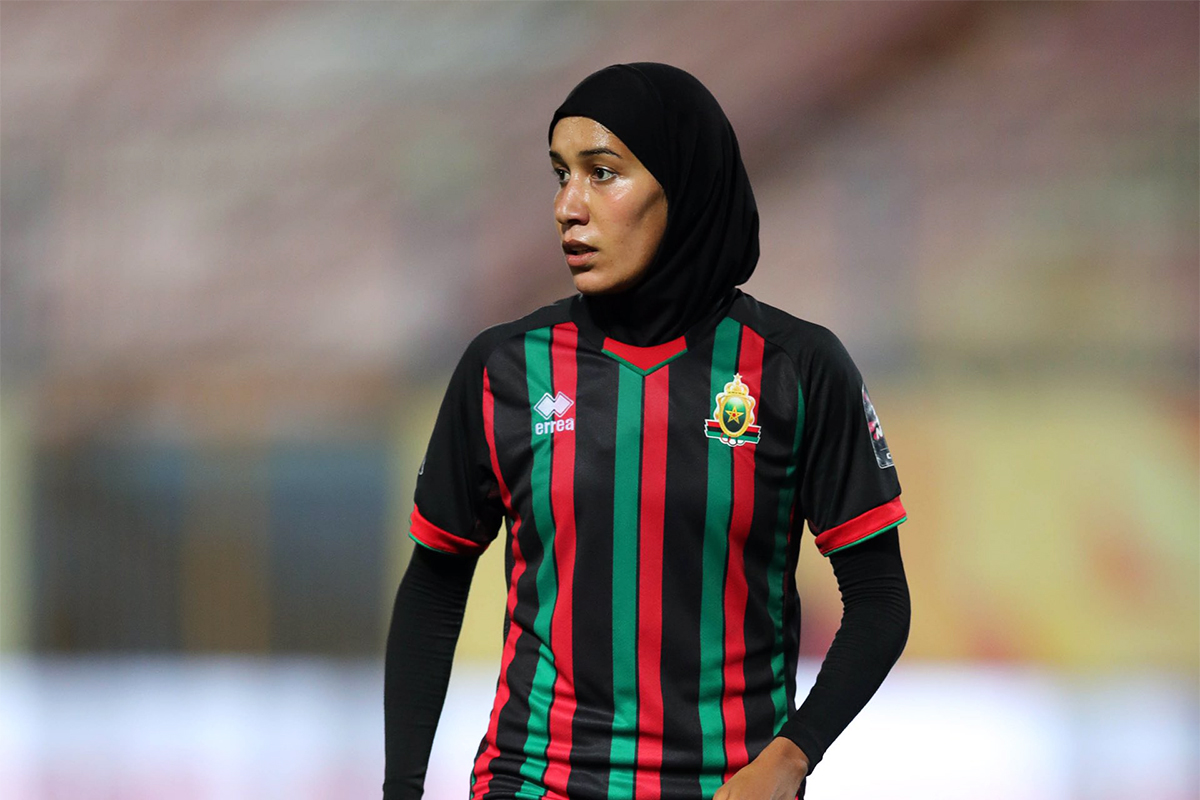 As the 2023 Women's World Cup kicks off in Australia and New Zealand, FIFA has celebrated Moroccan football player Nouhaila Benzina for becoming the first hijabi Muslim footballer and Heba Saadieh as the first hijabi referee at the international tournament.
In a post on Twitter, the football governing body said Benzina's participation will break barriers at the global stage.
"Nouhaila Benzina will make history at the FIFA Women's World Cup in Australia and New Zealand 2023. The Moroccan star will be the first player to compete in the tournament while wearing a hijab," FIFA tweeted.
The 25-year-old footballer, who also plays for the Moroccan Royal Army Football Club (FAR), joined the national team in 2018.
The tournament's draw placed Morocco in Group H, alongside Colombia, South Korea, and Germany. Morocco will kick off their campaign against Germany on July 24.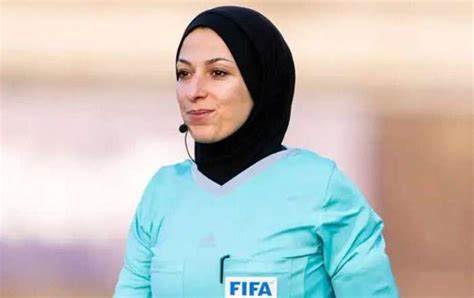 Muslim Referee
On the other hand, Heba Saadieh, 34, has also become the first Palestinian referee in history to officiate at a World Cup.
Saadieh, who wear hijab as well, grew up in Syria before moving to Malaysia in 2012.
"I'm so proud to be the first-ever Palestinian referee, male or female, in the World Cup," Saadieh, who also works as a physical education teacher, told Al Jazeera.
"That makes me feel a responsibility to show a very good performance during the tournament. And I hope I can open this door for others, for Palestinian women referees – and men also – to be selected in the future."
She has officiated in Women's AFC Cup and Asian Cup matches, World Cup qualifiers, and games at the 2020 Tokyo Olympics. Saadieh has also worked with the Palestinian Football Association.
Praise
Being the only one wearing hijab out of 736 players, Benzina has received praises and commendations from across the world.
Reach Women's Football tweeted, "Incredible to see more history being made at this year's Women's World Cup in the shape of Moroccan footballer Nouhaila Benzina wearing a hijab for the first time ever." 
SHE scores bangers added, "25-year-old Nouhaila Benzina for the Atlas Lionesses will be the only Hijabi athlete out of 736 participating players in the 2023 Women's World Cup. Morocco's participation is the first ever from a MENA region. The nation and the players are inspiring more than one can imagine."