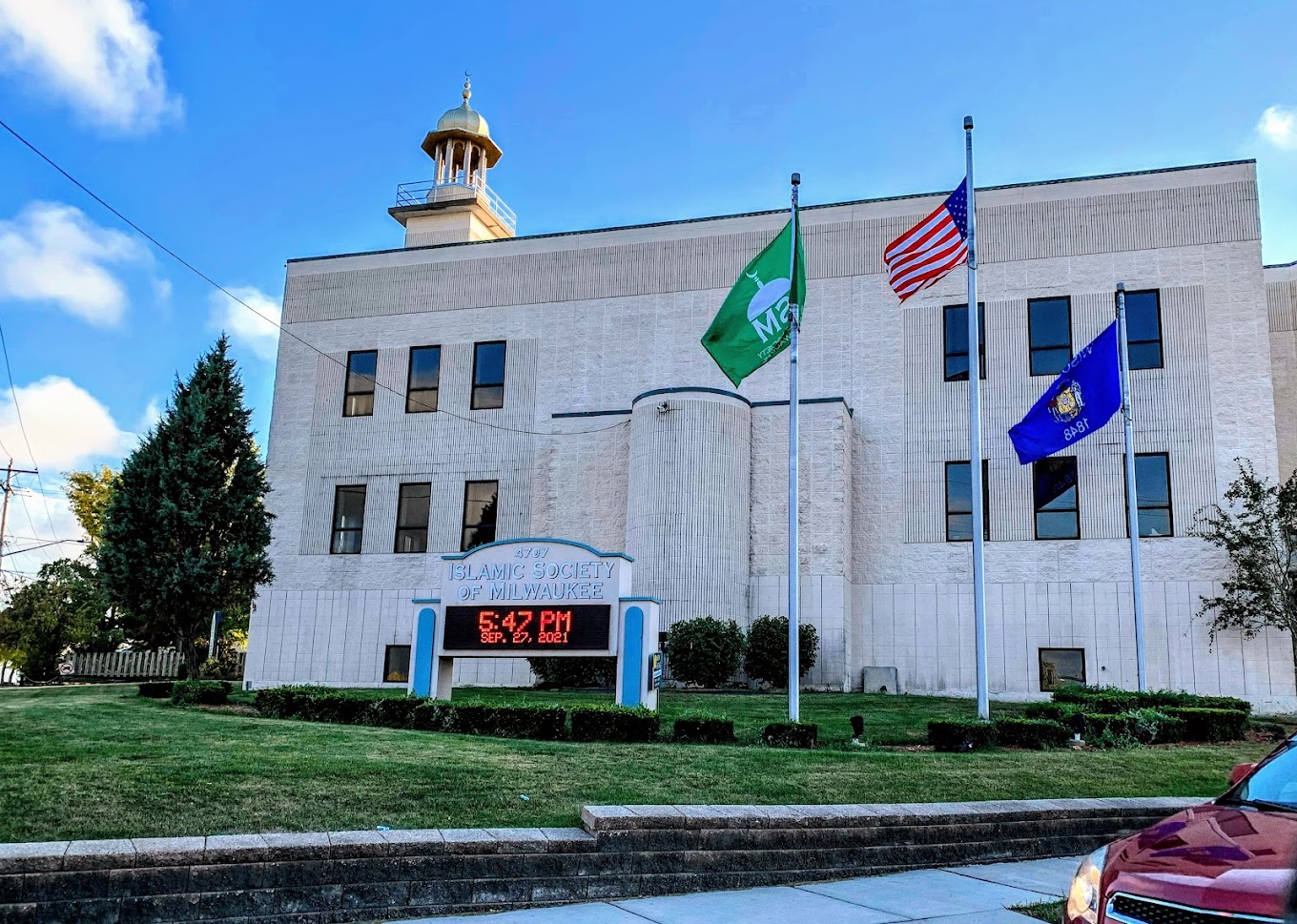 Islamic Society of Milwaukee is one target of Romanian solicitors asking for money from the Muslim community.
"When the weather turns to summer, there is a constant barrage of people in and around the masjid (mosque) asking people to give them money," said Munjed Ahmad, treasurer and Shura member of the Islamic Society of Milwaukee. 
Ahmad, ISM Center Director Othman Atta and other ISM leaders have been fielding complaints from Milwaukee's Muslim community about people who come to the mosque at 4707 S. 13th St., Milwaukee, and nearby street corners to beg for money. Ahmad and Atta described incidents of soliciting and the problems they cause in interviews last week with the Wisconsin Muslim Journal.
"I think they target the Muslim community because they know that Muslims will give money to people in need," Atta said. Some of the same people circulate to other Greater Milwaukee mosques and have solicited at a mosque in Madison, he said.
Muslims feel responsible for taking care of the poor and needy, Atta explained. He referred to a hadith (sayings of the Prophet Muhammad, pbuh) that says God will ask on the Day of Judgment, "Why didn't you feed Me when I was hungry? … Didn't you know a servant of mine was hungry? Don't you realize that if you had fed them, you would have been feeding Me?"
"We in the Muslim community are also concerned about sympathetic people from other faiths who may be duped by these imposters," added Janan Najeeb, founder of the Milwaukee Muslim Women's Coalition. Najeeb said she has received numerous calls from people throughout Milwaukee who are looking for ways to help people they believe are poor refugees.
A business model
What ISM security guards and staff have seen are women, often wearing veils like Muslims, accompanied by children on and around the ISM property, soliciting money from people coming to the mosque.
"We don't want people coming to the mosque to be bothered," Ahmad said. "We want it to be a safe place for prayer and worship.
"We don't actually think these people are in dire straits. What we are seeing is a business model."
Ahmad described women who appear to be pretending they are from the Muslim community to solicit money from people at mosque prayer services.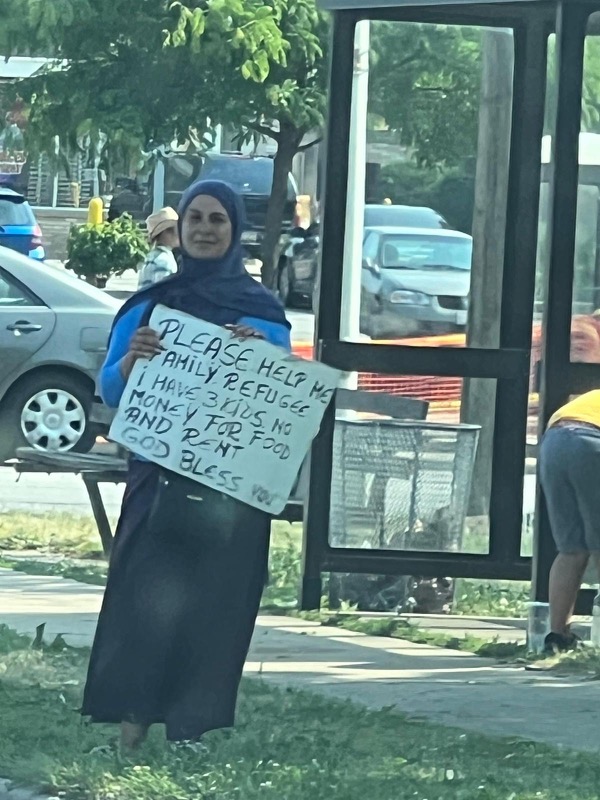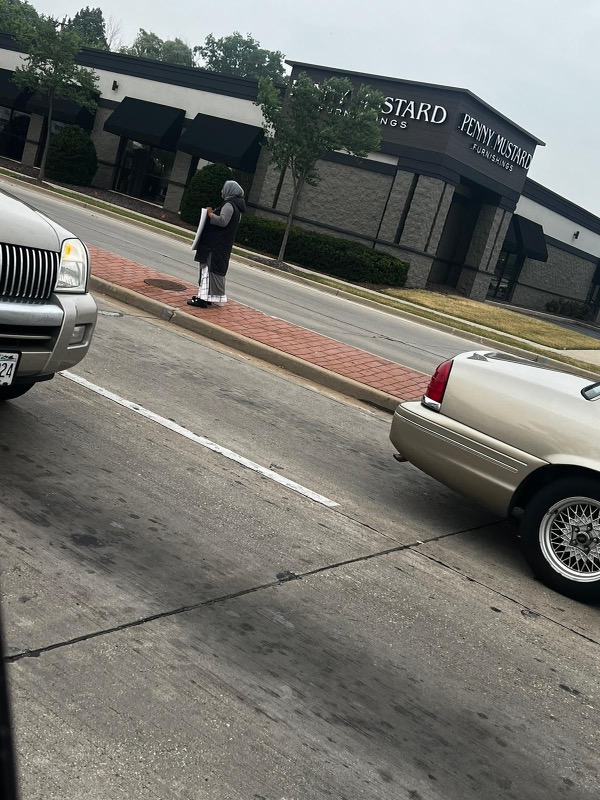 Women dressed as Muslims and claiming to be refugees who panhandle in Milwaukee may not be what they seem, Muslim community leaders warn. 
"If you watch these women, you will see them approach a van or car with a male in it. It looks like they are dropping off money to him," Ahmad said. "It is a coordinated effort I have noticed myself that has been going on for a couple of years."
"What bothers me about these people is they are taking advantage of actual refugees who really need assistance," Atta said. "For them to dress like them so they can collect money is really reprehensible."
Atta described an incident from earlier this summer when a woman with a young child came into the ISM. She said, "As-salaam alaykum (a traditional Muslim greeting that means 'Peace be upon you') and said she needed assistance. "She was wearing the hijab. I didn't recognize her and thought she might be a refugee."
Atta asked for her photo ID and made a copy of it. She provided it, thinking she would be getting money, he said. He intended to have her fill out a zakat application, a form the ISM uses to collect information from people with financial need so that it can be reviewed by a committee that decides if to provide them with a financial gift. (Zakat is the obligation of individuals to donate a certain portion of their wealth annually to charitable causes.)
"I started asking her basic questions," he recalled. She told him she was traveling and needed money to reach her destination. "So, I said, 'Okay, what city are you from? Where are you going? Can you tell me who was the imam at the mosque you attended?
"She said his name is Mohammed, and I said, 'You have to do better than that. You're stranded. You need money but you don't know where you are going and you don't know anyone. It doesn't make sense.'"
Atta told her he knows Muslims in different cities and he could call them to ask about her. "'If you are legit, I'll give you money right now,'" he told her. He "got so frustrated with her lack of candor" that he decided to ask for proof of what she was saying.
"'Just read the fatiha (the first chapter of the Qur'an),'" he told her. "'Well, I'm not Muslim,' she confessed. 
"'We help people even if they are not Muslim, but you were just telling me you are a Muslim. And you came to the masjid wearing the hijab.'"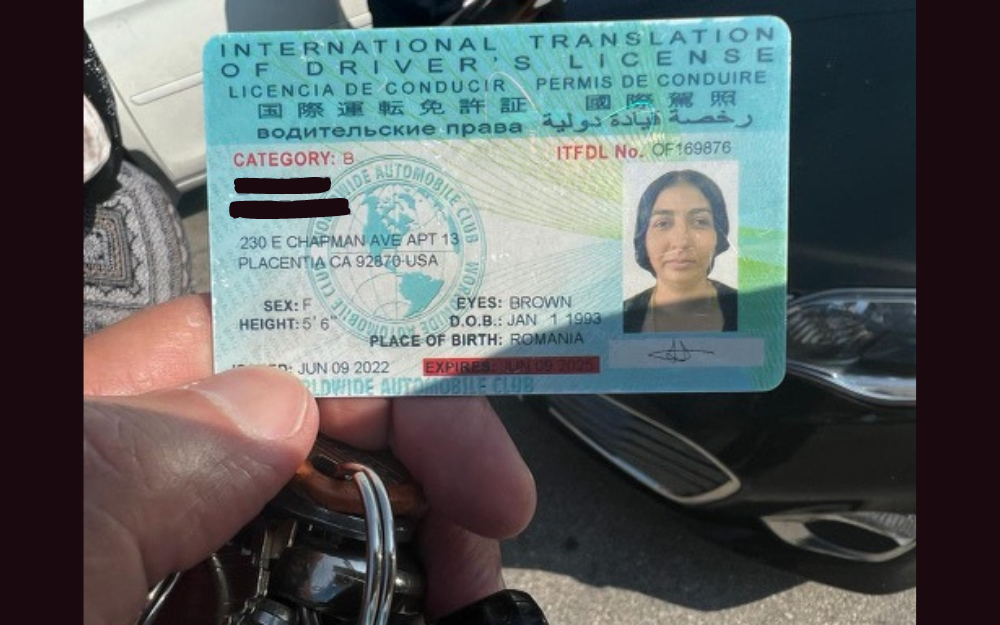 This photo ID was obtained from a woman who came to the Islamic Society of Milwaukee, dressed as a Muslim, to request monetary assistance. Upon questioning, she admitted she is not a Muslim.
Atta went to the parking lot with her to a van and took a photo of the license plate. It was not from Wisconsin and it was a temporary plate, "a red flag," he said.  There was a man there in a t-shirt and shorts. He told them to leave the property or he would call the police.
Helping those in need
"As a mosque, we are always available to help people in need," Ahmad said. "We want them to come in through the front door and talk to us, but (those begging around the mosque) are not interested."
ISM will connect people to services in the community, explained Atta. ISM contributes to the Milwaukee Islamic Dawah Center's food pantry at 5135 N Teutonia Ave. They refer refugees to Hanan Refugee Relief Group. ISM and the Milwaukee Muslim Women's Coalition both help people find support and services through their extensive networks.
Atta recalled a pre-COVID situation in which he confronted a woman who was soliciting funds from congregants and told her, "If you need money, come in the masjid and fill out an application. We are going to document that you are in need and we will take care of you. 
"This is the message we tell everyone. It doesn't matter if you are a Muslim or a non-Muslim, if someone comes in who is in need, we will do the best we can to help.
The woman was with a man and three or four other women. "I took one of the security guards with me. She started to leave when she saw me because I had spoken to her the week before. I told her she was on private property. I took her sign and grabbed the bag of money she had collected."
Atta told her that he would give her the money back if she came into the office and showed him her photo ID. "Otherwise, I will give it to the police," he said. 
She and the group she was with left. In the bag, there was $120 she had collected "after just one Friday prayer," he said.
We tell people not to give money to these people but they think they are in need. That's what encourages them to keep coming."
The problem created by these operations that target mosques and pray on the goodwill of Muslims is that "people become jaded," Atta said. "The fear is that the more stories you hear about crooks and frauds, the more hesitant you become to help people who are really in need."
Atta's message to the Muslim community is: "Please don't let this deter you from giving to people who are truly in need," he said. "We have procedures of collecting information and contacting references for people we help."
ISM is not a social service agency, he explained. "We have limited means but we can ask the questions and make the calls to help them find the help they need."