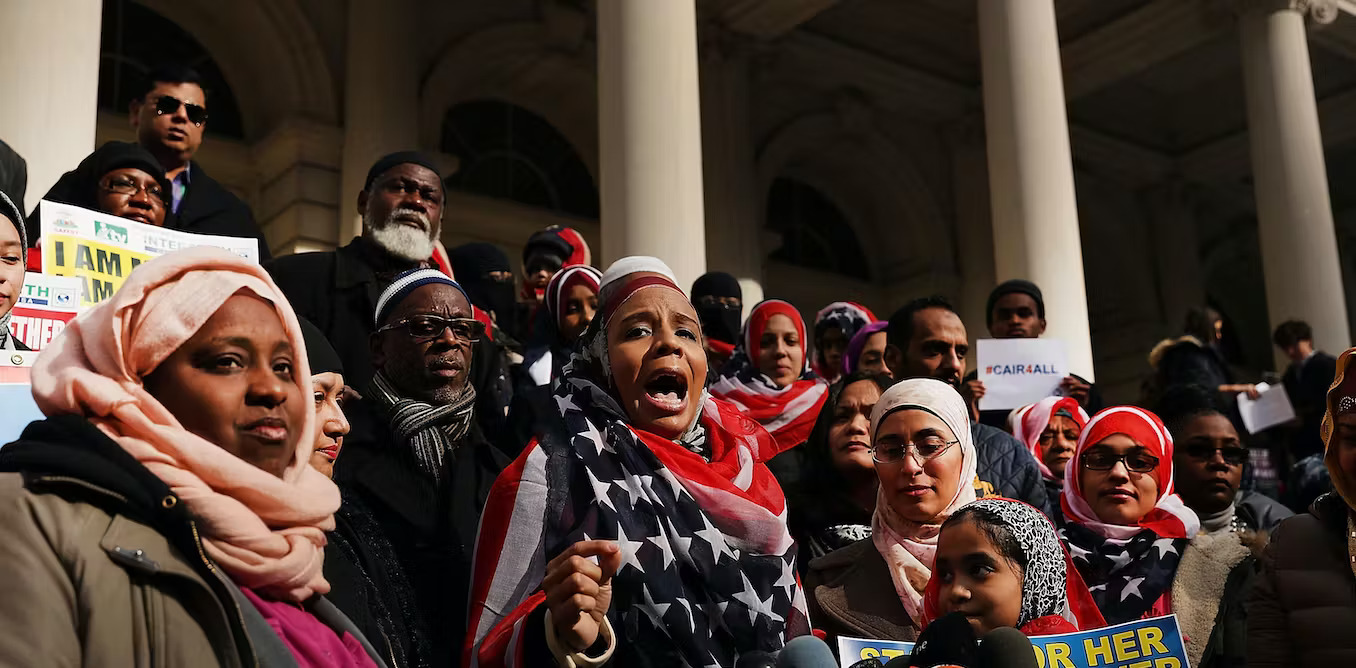 Emgage Action has collaborated with Muslimahs In Policy (MIPs) to support Muslim women who want to run for public office and represent their local communities. 
Salima Suswell, Emgage's Pennsylvania Executive Director and founder of Evolve Solutions, moderated a recent panel event that included conversations around racial equality, how to serve the youth and the campaign experience. 
"They greatly impact our communities and we got to hear lessons learned," said Suswell, who also serves as the Director for the Philadelphia Eid Coalition. "We spoke about multiracial solidarity, representation and the collaborative efforts with communities to have our voices heard as Muslims running for office and Muslims that are engaged in politics."
Delaware State Representative Madinah Wilson-Anton joined the panel, a Democrat who is running for re-election in District 26. Also on the panel was Inas Younis who is running for City Council in Overland Park, Kansas.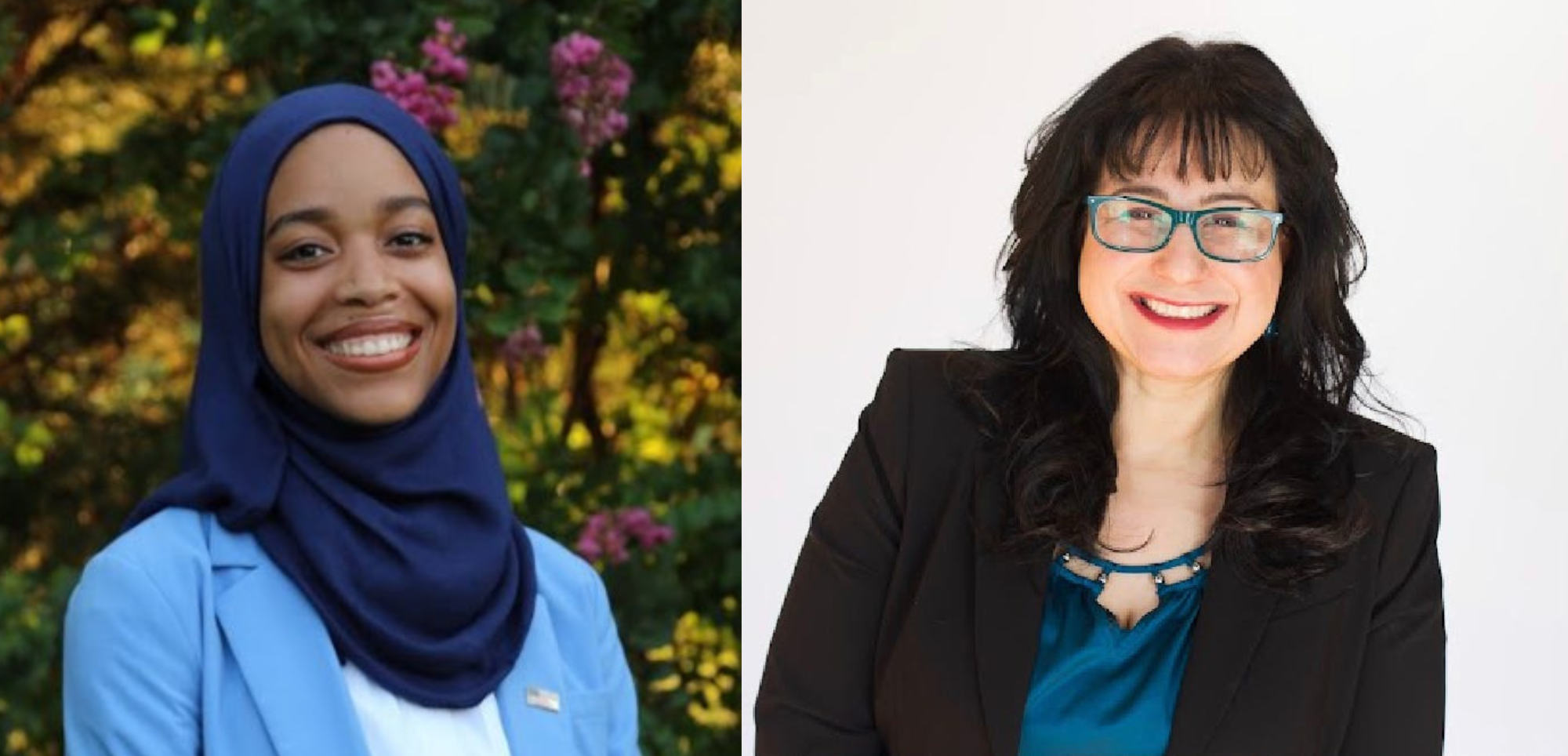 Left: Madinah Wilson-Anton; Right: Inas Younis
Wilson-Anton was elected in 2020, which was at the height of COVID-19 restrictions, and ended up having a virtual swearing-in ceremony. This did not abate her excitement at the time about her historic victory and she posted, "Yesterday was something else! As a legislative staffer for 3 years I attended lots of committee meetings. I'm excited for my first meeting tomorrow in my new role as a legislator!" 
Former political candidate, Fatima Iqbal-Zubair, who ran in 2022 against Dem. Mike Gipson for California Assembly, and Rana Abdelhamid who ran for New York's 12th Congressional District were also in attendance.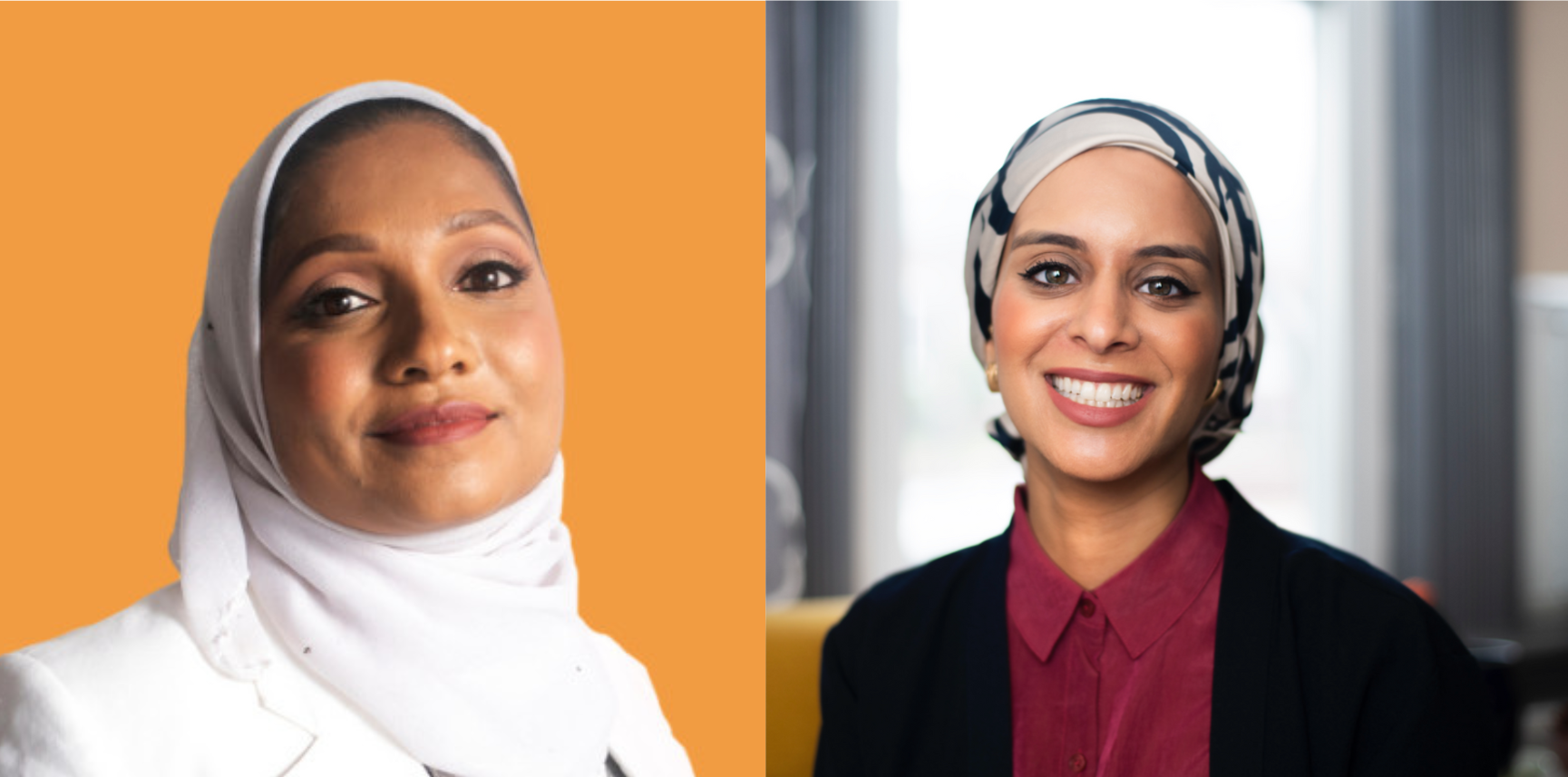 Left: Fatima Iqbal-Zubair; Right: Rana Abdelhamid
Iqbal-Zubair, who taught chemistry at Jordan High School and led the robotics team, advocated for a Green New Deal to help alleviate her city of pollution. During her campaign last year in August, she was fasting for Ramadan while also delivering food and supplies to her community. 
Abdelhamid serves as the Founder and Executive Director of Malikah, a grassroots organization focused on empowering women through self-defense training, healing justice, financial literacy and community organizing. Due to redistricting her campaign for Congress was terminated, despite having raised almost $1 million. 
"Muslims have been here since the inception of this nation in America, and I think it's come a time that we take our seat at the table," said Suswell. 
Rep. Wilson-Anton is advocating for better-funded public education, Medicare-for-all, an improved justice system, affordable housing and corporate accountability. Delaware will hold elections on November 8, 2023. 
City Council candidate, Younis, is standing on the issues of creating reliable infrastructure, economic development and public safety. Kansas' elections will take place on November 7, 2023.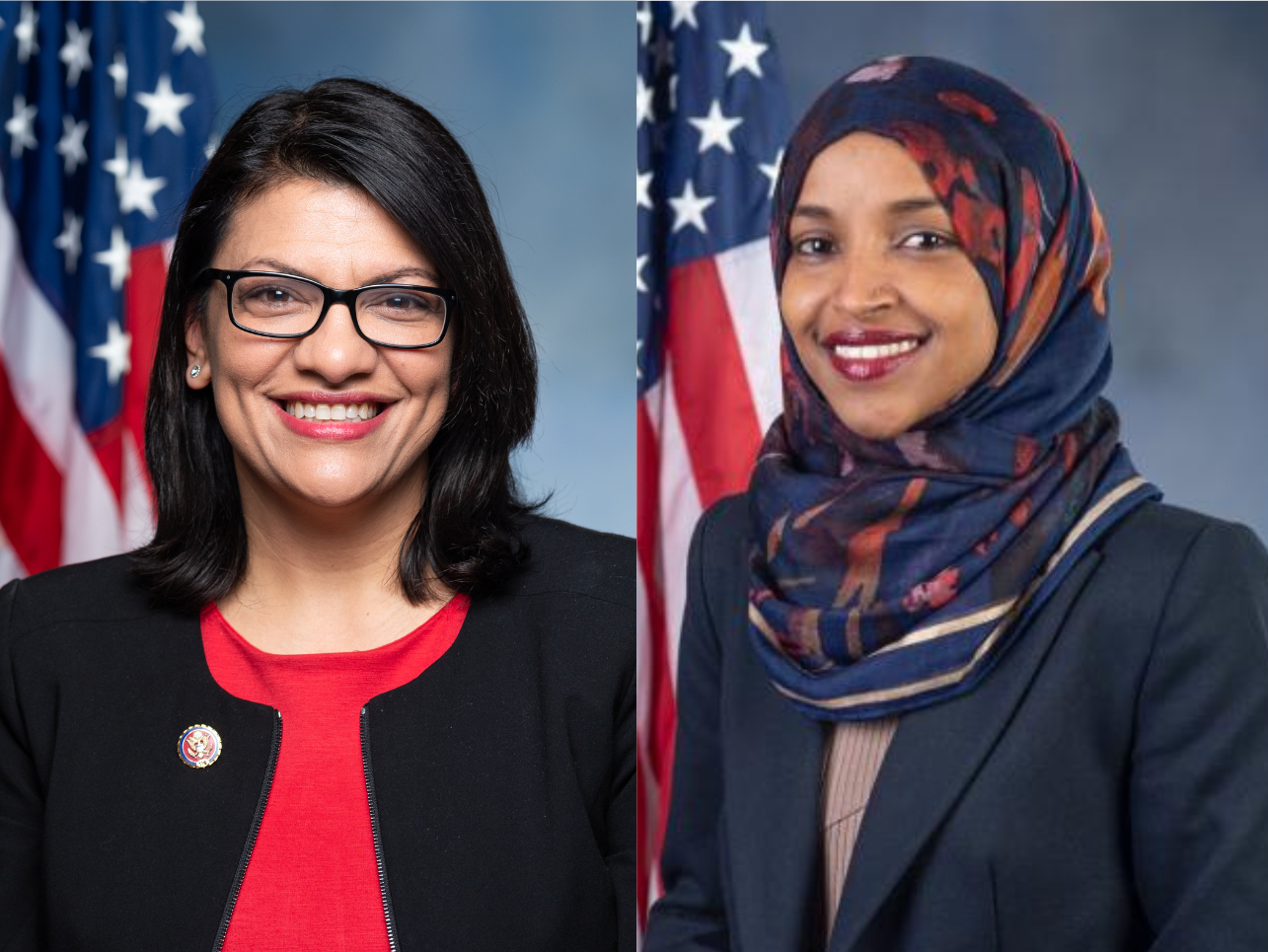 Left: Rashida Tlaib; Right: Ilhan Omar
 Of course, there are already some high-profile Muslim women who have paved the way for others to have a seat at the table. U.S. House Representative Ilhan Omar became the first African refugee to become a Member of Congress, the first woman of color to represent Minnesota and one of the first two Muslim-American women elected to Congress in 2018. 
The other first was attorney Rashida Tlaib, who was elected to Michigan's State House in 2008. She continues to fight for racial equality, environmental justice and an end to poverty. 
Muslim women have also made history in local and statewide elections. Senator Ghazala Hashmi became the first Muslim and the first South Asian American to serve in Virginia's Senate in 2019.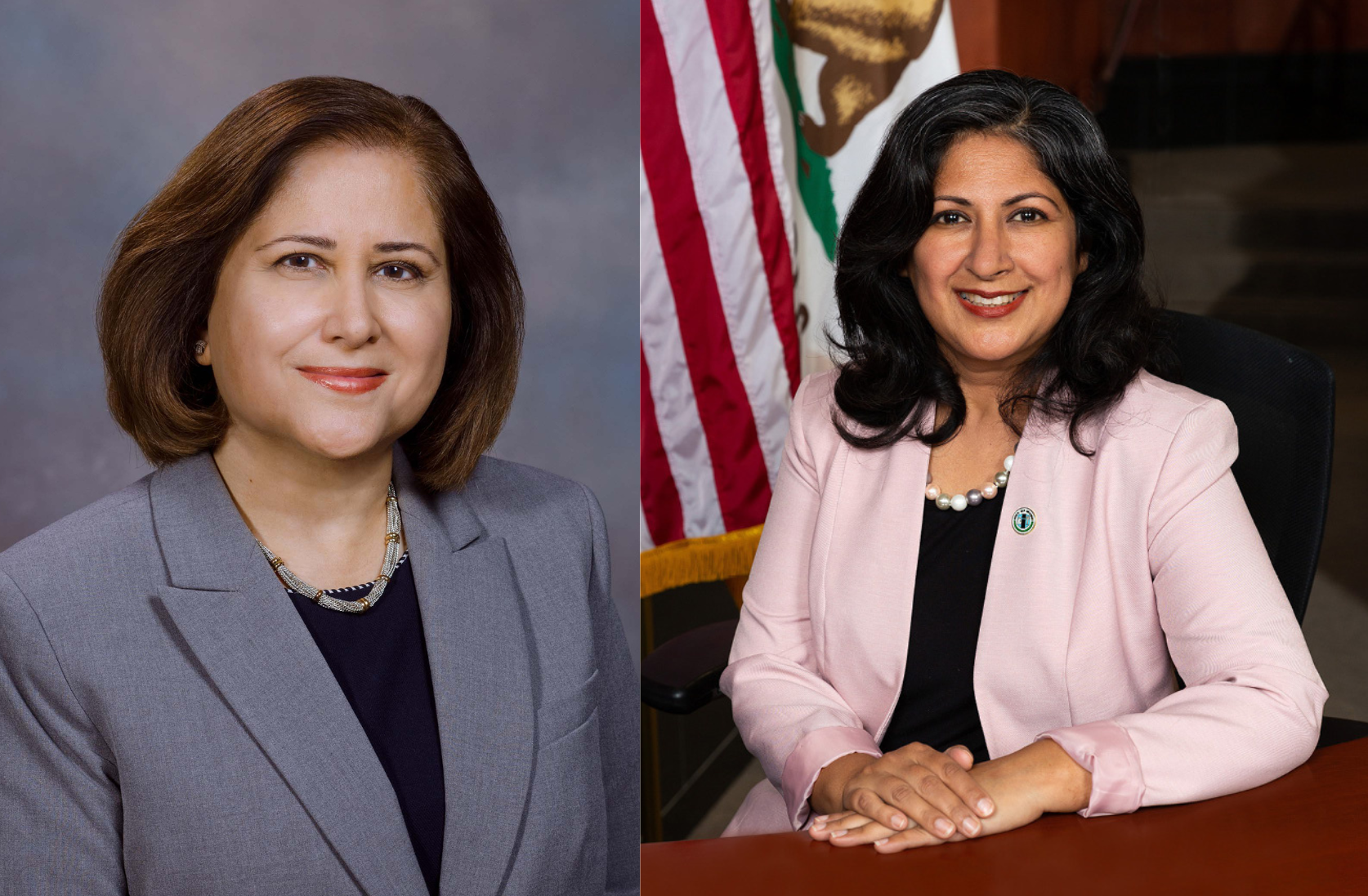 Left: Ghazala Hashmi; Right: Farah Khan 
 California Mayor, Farah Khan was elected in 2020 as the first woman of color to hold the position, and the first Muslim woman to lead a large city in the United States. She was re-elected in 2022. 
Suswell helped organize Emgage's Million Muslim Votes, a nonpartisan campaign to register eligible American Muslims to vote in the 2020 elections. 
Philadelphia is home to an estimated 300,000 Muslims, the majority of whom are African American. "We're also organizing in spaces that have large African American Muslim populations, such as Cleveland and Atlanta, Georgia," said Suswell. 
"We want to make sure that we are engaging as many Muslims as possible so that we can establish the Muslim voting bloc and hopefully swing this election in the direction that best suits the Muslim American community." 
In her role as founder of Evolve Solutions, a management consulting firm, Suswell assists campaigns, nonprofits and businesses in their political and public affairs. 
"We have been able to change policies, statewide rules, and laws that support not only people not only communities of color but the Muslim American community as a whole," said Suswell.