Following the popularity of the global cat cafe trend, a cat cafe has opened up in the besieged Gaza Strip, allowing visitors to enjoy their beverages while hanging out and playing with cats. 
The Meow Cafe is run by 52-year-old Naema Mabed, who created the unique spot as a way for residents to escape the pressures of living in Gaza. 
She hopes visitors will be able to enjoy spending time with the cats while getting a chance to escape the territory's troubles. 
"I have spent my life raising cats, and they're a source of joy and quiet, a release of pressures," Mabed told a news outlet, as cats roamed around her. 
Describing the feline interaction as a "global anti-depressant," she encourages guests to take their drinks straight to the pet and play corner and hang out for as long as they want. Guests are able to interact with the 10 cats living there.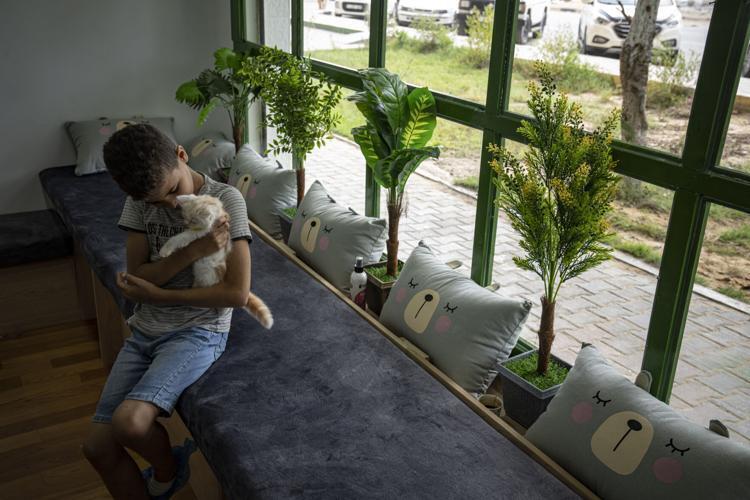 Visitors have been reported to appreciate the ambiance, with some suggesting it does bring some sense of comfort, especially to those who don't have pets at home. 
"The feeling, honestly, is that you just come to feel the psychological comfort of the cats. Everything is beautiful" said 23-year-old Eman Omar. 
In one survey of pet owners, it was determined that 74% of participants stated that pets positively affected their mental health.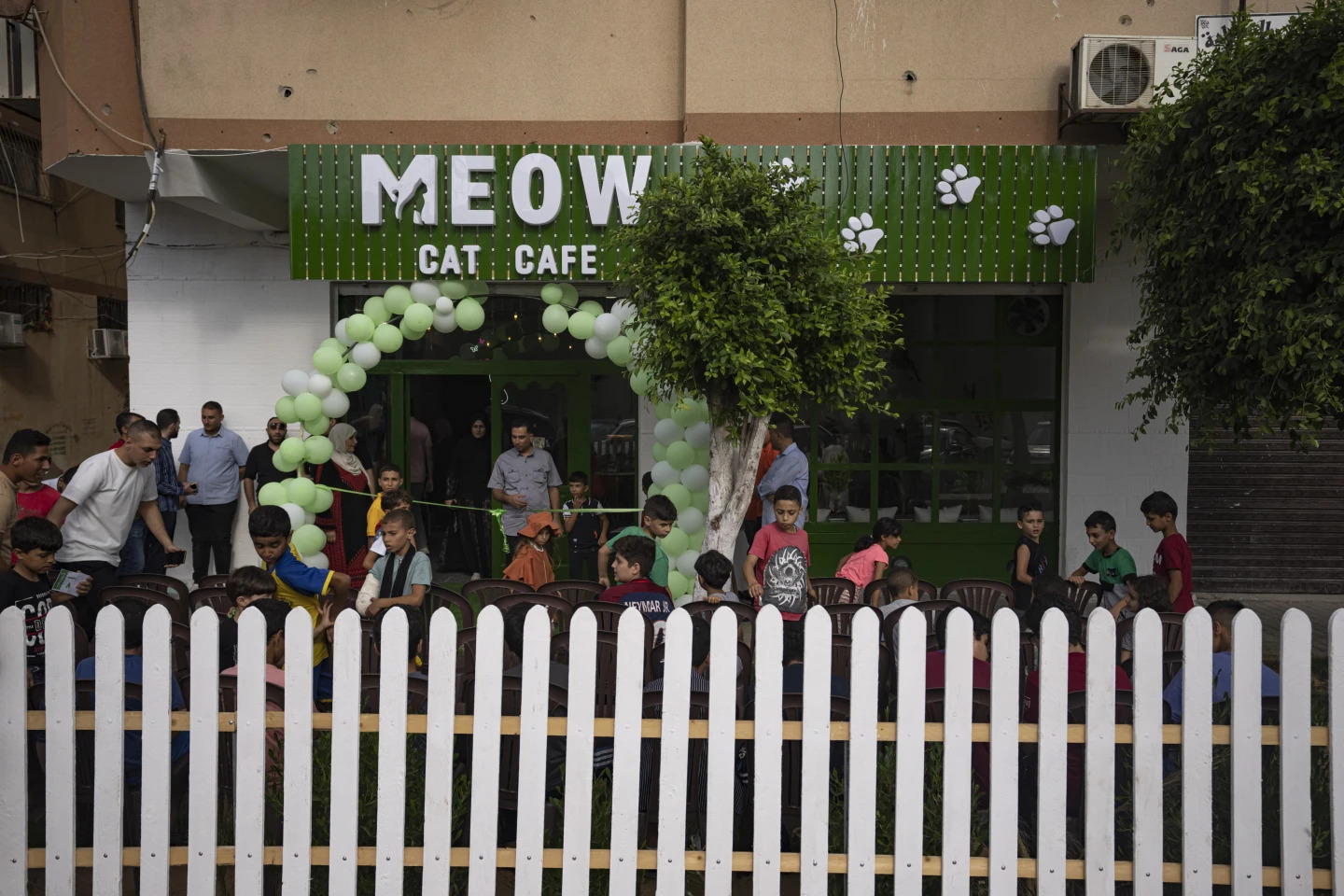 While experts suggest felines do play a strong role in decreasing stress levels, psychologist Bahzad al-Akhras feels Mabed's initiative is a haven for places like Gaza, offering therapy to those scarred from the strip's devastating wars and other hardships 
"Any place that provides humans a kind of interaction with animals has a positive psychological impact," al-Akhras said.