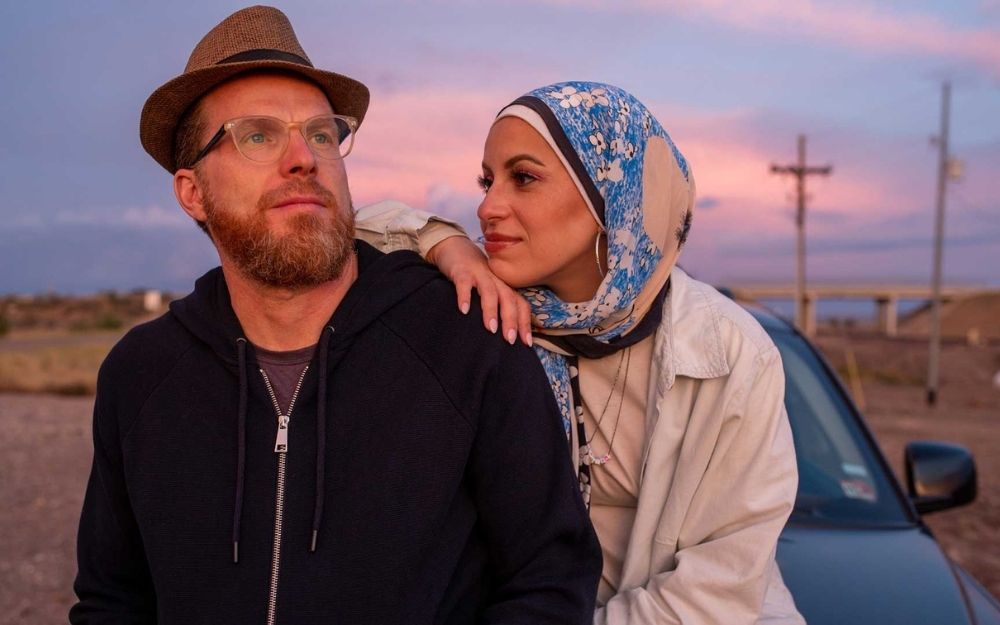 Editor's note
The Milwaukee Muslim Women's Coalition is a proud sponsor of The Great Muslim American Road Trip, scheduled to air on PBS, PBS.org and the PBS Video app this summer.
A millennial Muslim American couple taking a cross-country road trip along Route 66 is the subject of an upcoming PBS three-part docuseries.
The Great Muslim American Road Trip is scheduled to air on PBS, PBS.org and the PBS Video app this summer. The series follows rapper Mona Haydar and her husband Sebastian Robins as they explore the U.S. "Mother Road" and its surrounding Muslim communities on a 2,500-mile drive from Chicago to Los Angeles. The series will see the two learning more about the history of their faith, what it means to be Muslim in the U.S., and about iconic roadside attractions along Route 66.
Visits on the route will include Muhammad Ali's daughter Maryam Ali in Chicago, Bosnian immigrants and restaurant owners in St. Louis, jazz musician Leon Rollerson in Tulsa, and actor Amir Abdullah in Pasadena.
"PBS is committed to offering content that reflects America's wide array of communities, cultures and beliefs. In this spirit, we are pleased to share this dynamic couple's eye-opening journey along iconic Route 66, highlighting the diversity of Muslims in the United States," said Sylvia Bugg, PBS chief programming executive and general manager, general audience programming.
The series is produced by Unity Productions and directed by Alexander Kronemer (The Sultan and The Saint ), with Bill Gardner serving as the executive in charge for PBS.
The American pubcasting service will also debut American Anthems this summer. The six-episode series follows different country music stars such as Jennifer Nettles as they meet local heroes around the U.S.
Produced for PBS by NBCUniversal Syndication Studios and Believe Entertainment Group, each episode will see a different country music star meet a "local hero" and learn about how those everyday people were inspired to work towards positive change in their communities. Then, the musician will turn the hero's story into an original song, with each episode ending with a surprise performance of the new track.
The heroes included on American Anthems will include a man undergoing cancer treatment who started a non-profit to help families of cancer patients, a former police officer who created an organization to support survivors of sexual abuse, and a woman whose non-profit offers free laundry days in low-income areas.
The series is scheduled to air on PBS, and be available on the public broadcaster's website and on its video app. Two-time Country Music Association Award winner Wes Edwards directs. Dan Goodman is the executive in charge for Believe, Brenda Brkusic Milinkovic is the executive in charge for NBCUniversal Syndication Studios and Bill Gardner is the executive in charge for PBS.
Grammy and Tony-winning composer Bill Sherman will serve as executive music producer for the series.