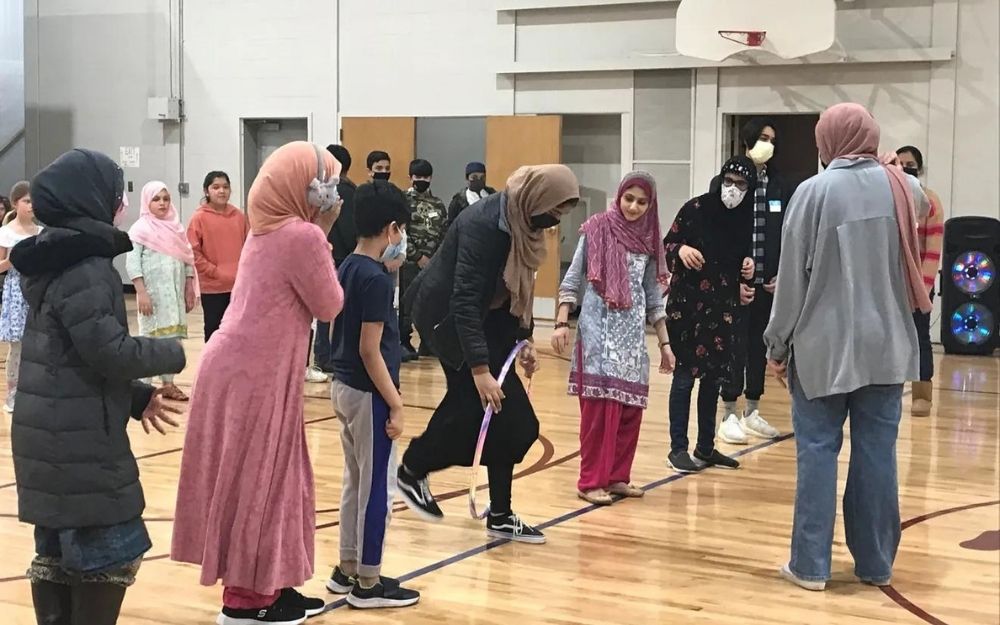 Afghan evacuee children settling into their new lives in the U.S. tend to meet a lot of adults: case managers, resettlement agency volunteers, teachers.
A new program in the Milwaukee area aims to connect them with American kids their own age.
The "Be a Buddy" program, run by the Milwaukee Muslim Women's Coalition, has a bit of language-learning and cultural orientation in its twice-monthly Saturday events. But its main goal, organizers say, is simple: to let the kids have fun and make friends.
Ebony Cox / Milwaukee Journal Sentinel