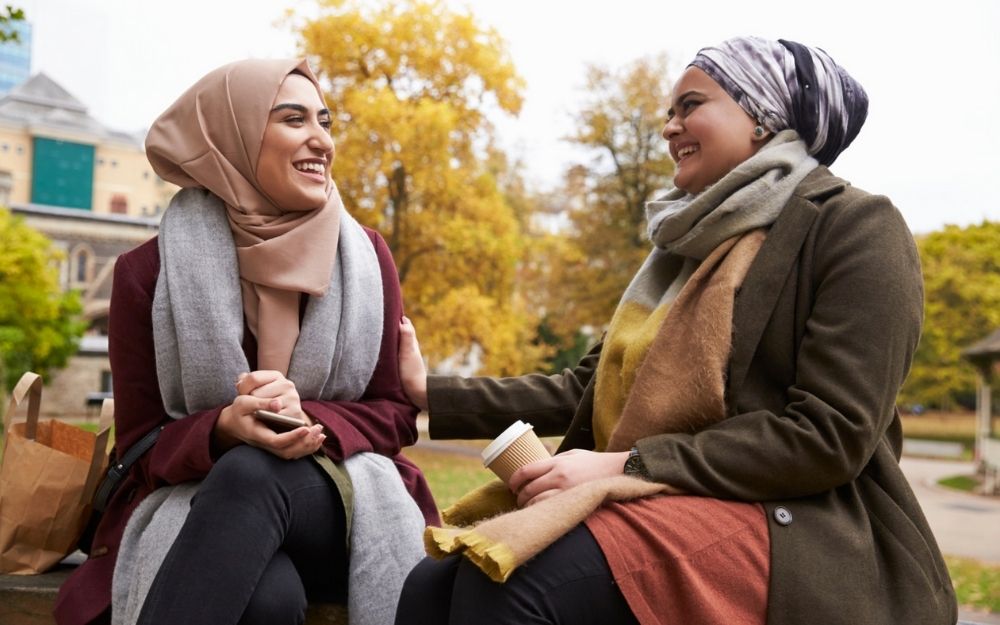 "Anytime someone is upset or overwhelmed, and comes up to you, saying, 'This is what's happening! I just can't believe it!' The first thing to tell them is, 'Sit down and take a breath,'" said Sr. Ayesha Quadri, facilitator of the Take a Breath workshop that will be held Sunday at Masjid Al Noor in Brookfield.
"One blessing you have but may not notice is that you're able to breathe," Quadri said. "You're able to inhale and exhale, and that is a blessing from God. He's choosing you to be here. You're still living. Your heart's still beating. There's a reason you're on this earth. You have another day to earn good deeds.
"This challenge you are facing today is just a small bump along the way. It will make you stronger. So, just take a breath and refocus."
Organized by the ISM West Sisters Committee, the Take a Breath workshop includes spiritual reflection, art therapy, exercise, entertainment and, what Quadri says is most important, good company. Women, 17 and older, are invited Sunday, 1:30 – 4:30 p.m., at Masjid Al Noor, 16670 Pheasant Dr., Brookfield.
Quadri will lead the spiritual discussions. She finished an Alima program, a rigorous 10-year program of study in classical Islamic sciences, at the Institute of Islamic Education in Elgin, Illinois, Darul Uloom Chicago, and Zainab Center Online Islamic Institute.
She also studied psychology at the University of Illinois Chicago and Argosy University, focusing on women's counseling. Now living in Franklin, the mother of four conducts weekly halaqahs (Quran studies) for women, and speaks at masjids and Islamic organizations around the country. 
Nawal Ilili of Brookfield, a member of Masjid Al Noor's Sisters Committee who invited Quadri to offer the program, said, "She is very intelligent and has the ability to work well with people." Ilili has attended Quadri's weekly halaqahs "for years." She describes Quadri as someone who is "very open and positive. She always makes it fun." 
Art therapy will be led by Islamic artist Rida Fatima of Pewaukee. Sehba Mahmood of Muskego will lead the exercise session. No special equipment or clothing is required for the workout. Mahmood will teach exercises we can do anywhere, even during Ramadan, Quadri added. 
Nura Hassan, 16, a junior at Brookfield Central High School, who is studying to be a hafidha (someone who has memorized the Quran), will recite Quran. "Sometimes we put Quran recitations in the category of worship, think of it as a chore and just check it off our list," Quadri said. "But it can actually give us a pick-up or help us through hard times. It's very soothing. And it is so inspiring to have someone who has dedicated a large portion of their youth to learn the words of God."
What is selfcare?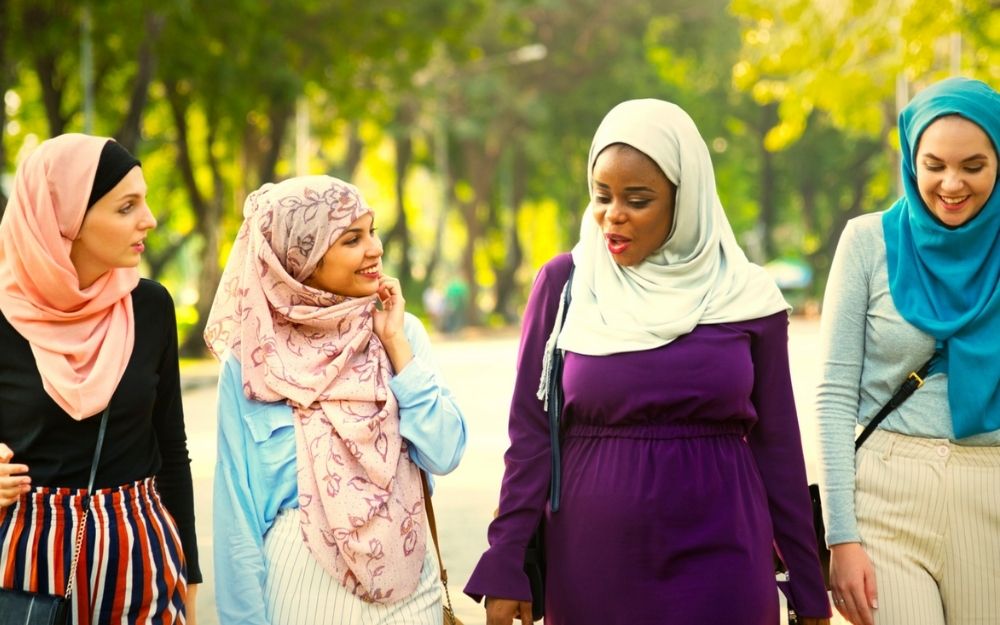 "Selfcare" sometimes conjures images of spa treatments and massages but we want to look at having the right mindset, she explained. For example, "selfcare" can be enjoying "sisterhood and the support that is there for you," Quadri said. Sometimes we don't see it because we are isolated at home, overwhelmed with our own lives or we just don't know where to look. "I want people to know this workshop is a safe place for those who don't have a group; it can be the beginning of something."
Selfcare is "about taking time for yourself to see where you are in life and where you can be, to consider your relationship with God," Quadri said. "Although it is only a few hours, I wanted to create an environment where women who are wanting the same thing to come together a feel a bit more encouraged, a bit stronger, a bit more aware that you have people around you to support you." It is a space away from the demands of our lives, the hustle and bustle, "to sit down and enjoy good company with others whose hearts are directed the same way. It could take you from a bad day to a good day, a bad week to a great week."
A pre-Ramadan refresh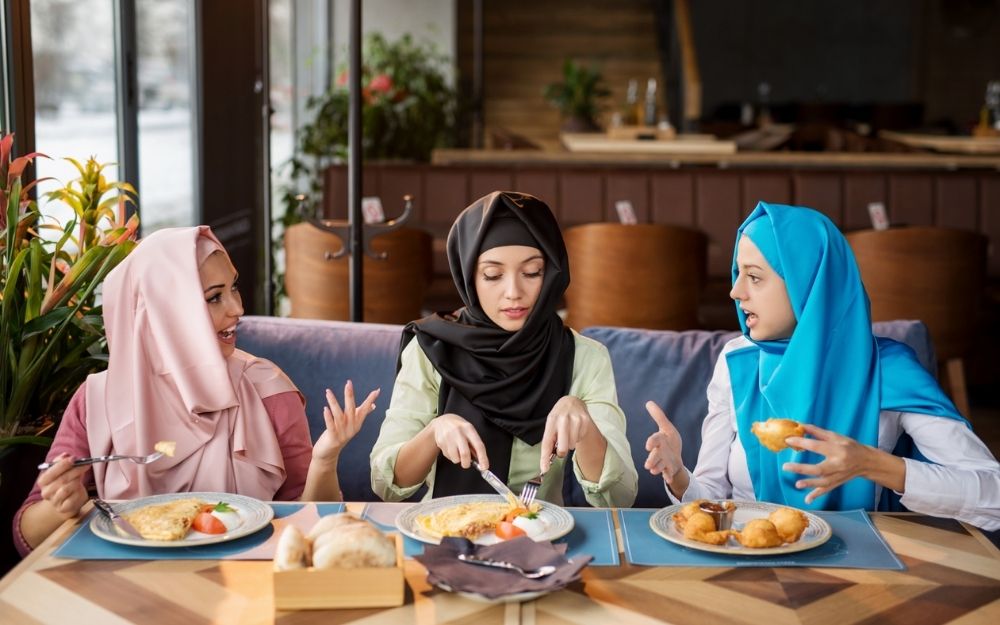 Holding the workshop just before Ramadan is serendipitous, Quadri said. It could be held anytime but now it will allow participants to refresh and prepare for the month. "Sometimes the responsibility for the harmony of the home rests on the the woman. Putting up decorations, preparing cute treats, making it exciting often falls on us. Although it is enjoyable after it's all done, it can seem so overwhelming before we get into it."
This workshop will remind women not to doubt themselves, not to feel negative or overwhelmed, she said. "You don't have to do everything and they will still love you in the end. Whatever you can't do, it's ok. It was just meant to be. It's good to remember that. Ramadan is a month of rejuvenation."
The concept of breath
"To take a breath doesn't only mean to calm down and get to the next thing you have to do," Quadri explained. "It is an opportunity to reflect on the fact that you are living. It means you are not cut off from gaining good deeds. It is a chance to get closer to God.
"You have a chance to pick yourself up and make the next day better, regardless of what has happened in the past.  If you're still breathing, God is still giving you a chance to fulfill the purpose you're here for. 
"Those stories we hear about when someone passes away, their heart or brain activity flatlined and they are pronounced dead, but then they take a breath. What will that person say? That they have a second chance.
"We all have that chance, every time we breath. God is allowing us to inhale and exhale.
"Breathing reminds us that life is a blessing. It is a reason to be content and happy with God. If we think about God when we breath, we'll always be thinking about God, not only when we pray and fast."