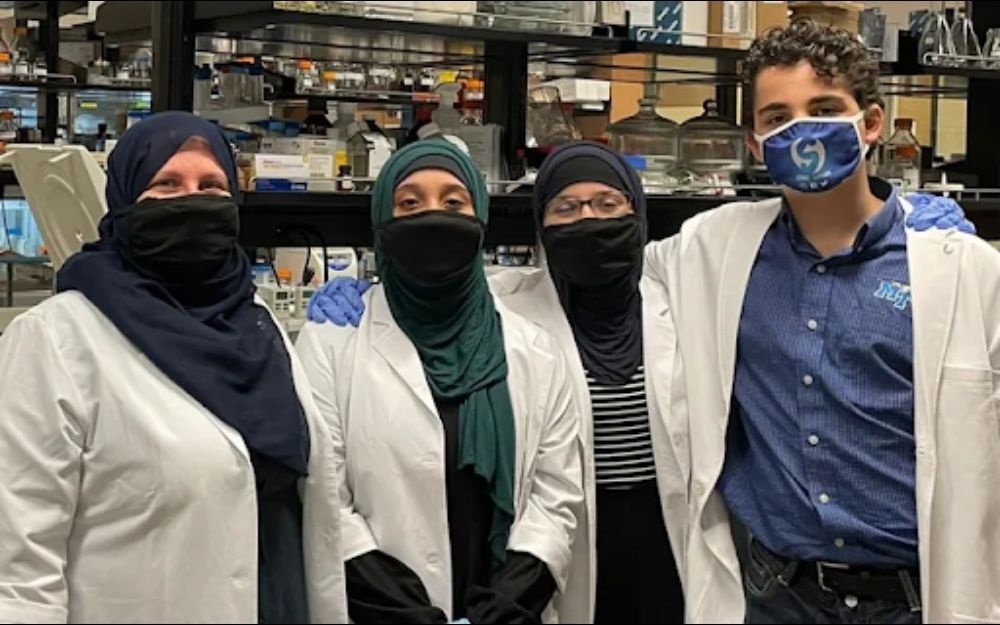 Multiple generations of one family attending a Tennessee university have inspired campus organizations to partner for a Women's History Month event taking place this weekend called "Festival of Veils." The aim is to celebrate the respective head coverings of Muslim, Jewish and Catholic women.
Khadijah Alnassari, President of the Al-Wahda student organization at Middle Tennessee State University (MTSU), who is the main inspiration behind the initiative, said that many people fear the Muslim hijab and don't know that Catholic and Jewish women wear head coverings, too.
"The purpose of the event is to allow the community the opportunity to learn about the significance of the veil from women who choose to wear it through booths, educational activities, questions and distinguished lecturers," she told AMT. "In order to be a diverse and inclusive community, it is crucial that we understand the significance of the veil from the perspectives of these women. The event also enlightens visitors on many issues surrounding the head-covering including political, feminist and social struggles. The head-covering is a sign of modesty and devotion."
 Alnassari reiterated why it is important for Middle Tennessee State students to attend.
"It removes fear and replaces bias with understanding and tolerance," she said. "It helps make campus more diverse and inclusive. Many Muslim women have been faced with discrimination in our community because of a lack of knowledge and understanding. We hope to show that the head-covering is a sign of modesty and devotion."
Organizing the event, which will include other cultural activities around different religions, are Alnassari's 15-year-old triplets, Fatimah, Zaynab and Ahmed, who are on a pre-med track at MTSU while also still enrolled in high school. Fatimah and Zaynab were encouraged to pursue this project to overcome childhood trauma they experienced related to their choice to wear hijab.
"We remember the first time that we were attacked at the store," they said. "A man came up and started throwing things at us and telling us to go back to our country. We were seven. We didn't understand what was going on because we were born in America and so was our mom and our grandmother and our great-grandmother. If this wasn't our country, then where did we belong? We never got over that event and the fear that it put inside us has stayed with us, fading but never completely going away."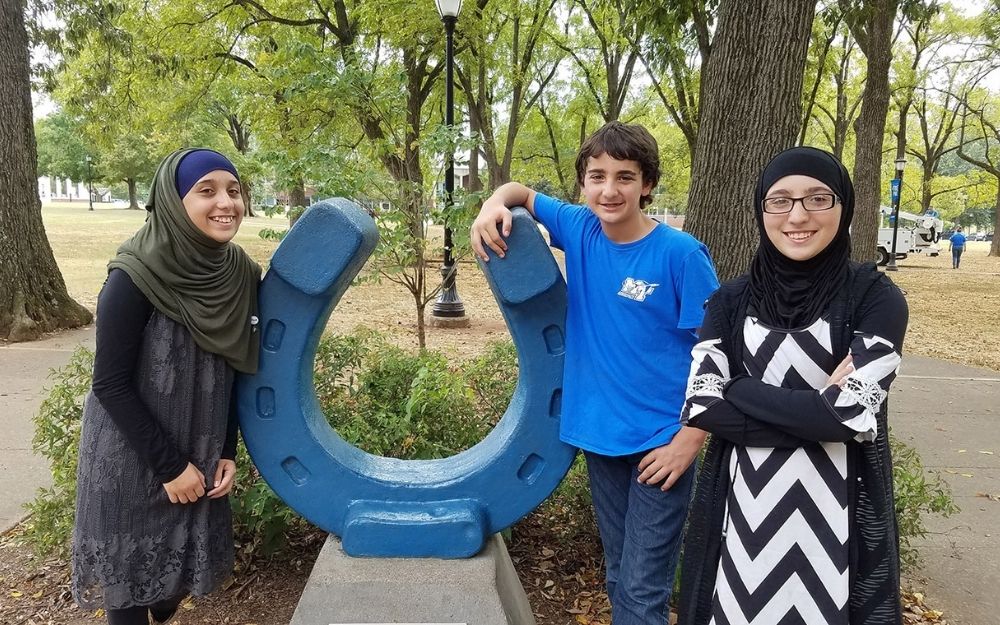 Pictured: Alnassari triplets
The family said that previous claims of religious intolerance are largely due to misunderstanding and a lack of education, which they are hoping to rectify with "Festival of Veils."
"We started this event to help bridge that divide," they added. "We want to show others what our veil means to us and why it is a symbol of pride, modesty and devotion!"
Fatimah minors in digital art and Arabic, Zaynab minors in art and Arabic, Ahmed minors in chemistry and Arabic and Khadijah minors in Sociology and Arabic. The family's incredible academic journey together was covered in People last year.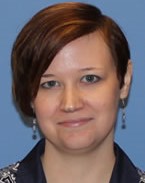 Maigan Wipfli, the Director of the June Anderson Center for Women and Non-Traditional Students, said this event falls into their mission of advocating for all women.
"The June Anderson Center for Women and Nontraditional Students provides student support services conducive to learning and personal development for all students on female-centered topics," she said. "We also serve adult students who generally work full time, are married, have children and other adult responsibilities beyond their college experiences."
Other co-sponsors are the Intercultural and Diversity Affairs, Muslim Students Association and the President's Commission on the Status of Women.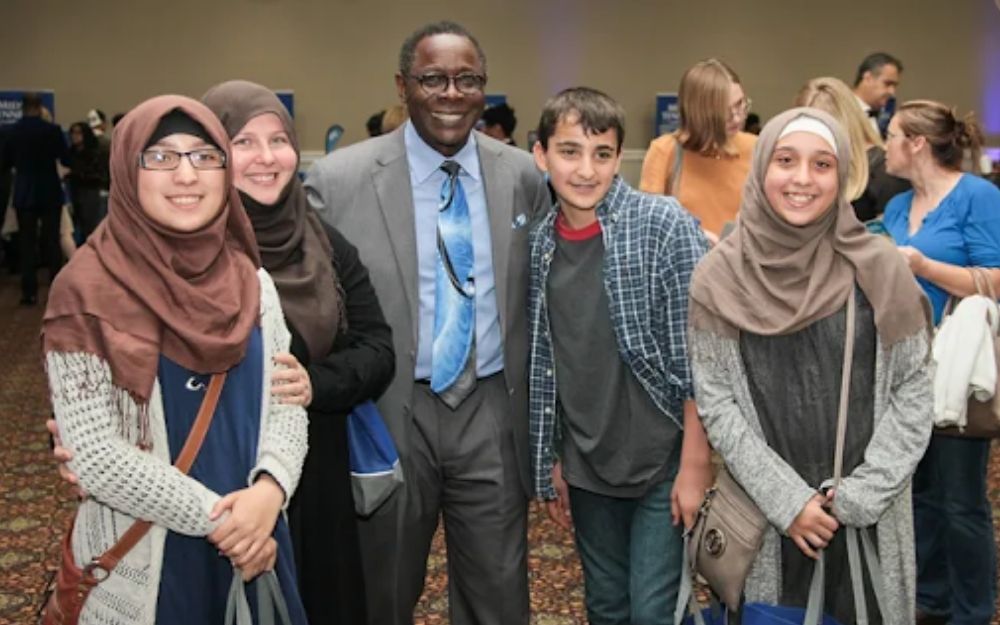 Pictured: Alnassari family with MTSU President Sidney McPhee (middle) during True Blue Tour event in Nashville in 2019 / image courtesy of John Goodwin
Various activities like prayer bead making, a booth with 1,500 free hijabs, henna artists and calligraphy will be offered. Face painting, bookmaking, a bounce house, a reading center and an art contest will also be available for kids.
Alnassari added that while MTSU may have claims against them for anti-Muslim discrimination, she is confident that the university will approve more events like "Festival of Veils" in the future.
"Inshallah, MTSU is a diverse and inclusive community that welcomes ideas," she said. "This festival was created by our newest student organization Al-Wahda 'A United Muslim Association' which focuses on education, outreach and inclusion. I think they are doing an amazing job! This event was heavily supported across many departments and organizations at MTSU and throughout the community."
"Festival of Veils" will take place Saturday, March 19, from 12:00 to 4:00 p.m. at the Student Union Commons.
Tory Darting, AMT Reporter