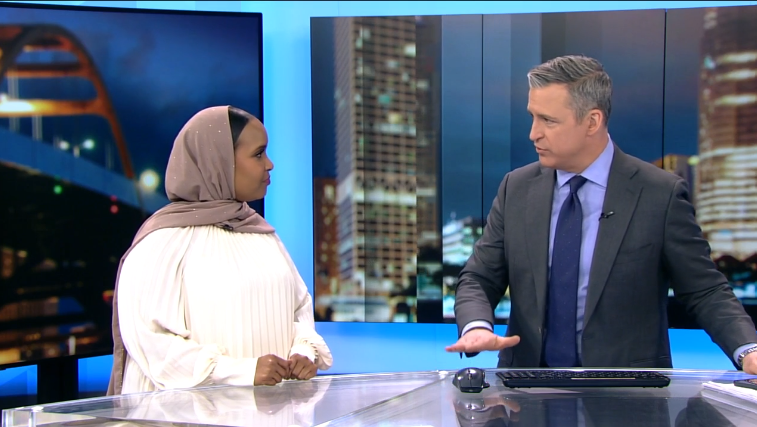 WORLD HIJAB DAY: Today is a day to recognize millions of women who wear the Muslim head covering. As TMJ4's Ubah Ali explains, every Muslim woman has her own Hijab journey.
MILWAUKEE — The first day of February marked World Hijab Day, a day recognizing millions of women who wear the Muslim head covering.
No matter who you ask, everyone tends to say the same thing about the Muslim headscarf, it's their identity and symbol of their religion.
"I just feel safe," University of Wisconsin-Milwaukee graduate student Isma Rizvi said.
Nour Sultan said it simply makes her feel beautiful.
In Islam, women wear the hijab to maintain modesty.
Ten years ago marked the first World Hijab Day. Founder Nazma Khan wanted to celebrate the Muslim women who choose to wear the hijab.
The special thing about it is that everyone has their own journey that led them to wear the hijab.
Amanda Saran, converted to Islam in 2009. We connected after a play date with her kids at the Milwaukee Muslim Women's Coalition.
"I didn't put mine on right away," Saran said.
Saran said she felt weird at first, and it wasn't until the birth of her first son that she made the decision.
"I wanted to be a mother who was living what I believed instead of just telling my son," Saran stated.
Six years later, wearing her black hijab, Saran believes she made the best decision for herself.
"The heart of the matter is that it's your own journey and reason between you and God."
For the University of Wisconsin Milwaukee graduate student Ishma Rizvi, it wasn't the easiest journey.
"I did hear things like towel head and saw someone get their hijab snatched off in middle school," Ishma recounted.
Ishma didn't let that diminish her shine. In fact, she wanted to empower other women at UWM who are curious about the hijab by allowing them to try it on.
"We are just out here to teach people what hijab is and the choice we made to wear it," Ishma smiled.
TMJ4's Ubah Ali said she wears the hijab as a constant reminder of her faith and it pushes her to be the best she can be every day.