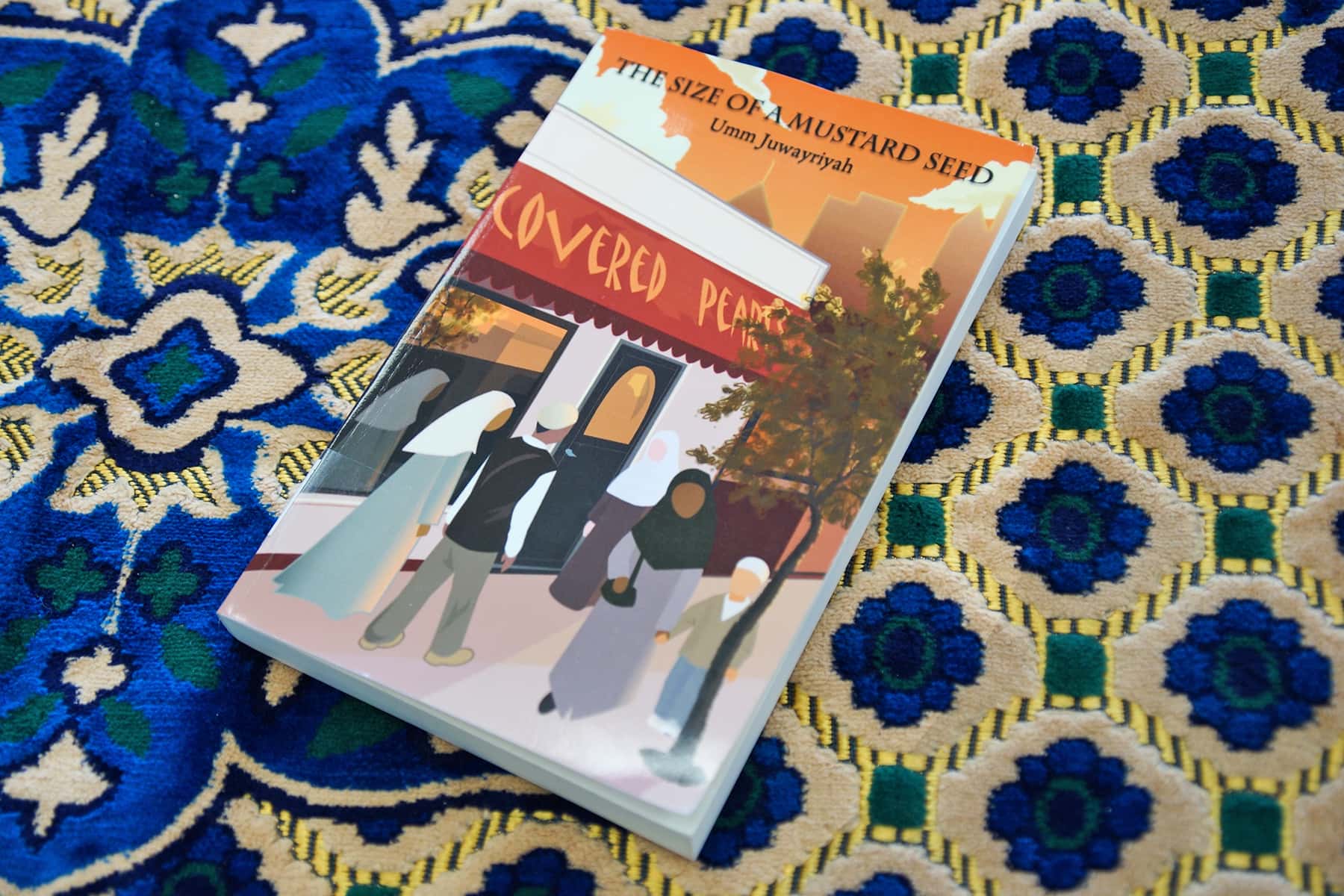 Elise Bellin, Librarian of the Islamic Resource Center, wrote this book review as part of an ongoing series that focuses on a range of books within the IRC collection as a service to the community.
The Size of a Mustard Seed
by Umm Juwayriyah, © 2013 ISBN: 9780976786146
Urban fiction is a popular genre, that has often catered to African Americans. For a decade or more, Christian urban fiction has made its place by, while not entirely removing the violence or sexual content characteristic of urban fiction, adding the addition of God and faith. Now we have the next evolution of the urban fiction movement, Islamic urban fiction.
Written in the style of urban fiction with an Islamic audience in mind, The Size of a Mustard Seed seeks to open up a new market. Like Christian urban fiction before it, Juwayriyah seeks to create a submarket in the popular genre of Urban Fiction (also known as Street Lit), filled with minorities and tough situations, city settings and rough backgrounds, and placing God, faith and non-violence into the mix.
It also opens up to blended families, conversion to Islam, and prejudices multiracial American Muslims face within and outside their community. It is well on its way to educating Muslims and non-Muslims alike on groups that are often marginalized even within their own communities.
In a post-9/11 inner city, Jameelah is a 27-year-old Muslim American woman of mixed background living in New England and working as a hair stylist with her two best friends in the city's only Muslim women's owned and operated hair salon, Covered Pearls. She also has her own car and apartment, a family that loves her, and is well on her way to having a second degree.
On appearances, she seems to be doing pretty well. But, of course, appearances can be deceiving. Usually it feels like she is one disaster away from completely losing control of her life.
When Ramadan rolls around, Jameelah takes the opportunity to change those things about herself that keep her feeling that way. Life starts to look pretty rosy. But when contemplating the sudden marriage proposal of a prominent Imam, a family crisis erupts and brings to light certain secrets that force Jameelah into some tough choices and into the arms of the only One who will always be there.
Founded in 2010, the Islamic Resource Center (IRC) is the first Islamic public lending library in Wisconsin. The IRC aims to provide resources to educators, students, health professionals, interfaith groups, and any members of the Milwaukee community that want an accurate understanding of the Islamic faith, its practices, and its people.