In honor of Ramadan, the Islamic Resource Center (IRC) librarian, Muna Jaber, is sharing her top 10 Ramadan-themed children's books. Children between 3-5 years old and their parents are invited to join Muna every Wednesday for Preschool Storytime from noon until 1 pm. Registration is not required. The IRC library is located at 5235 S. 27th Street in Greenfield, WI. 
To find more Ramadan books for children and adults, check out the Islamic Resource Center (IRC) online catalog.
The IRC lending library catalog has over 4000 items, including literary and reference books, feature films, educational documentaries, children's movies, nasheed (Islamic) music CDs, young adult fiction books with Muslim characters, My Deen and Atlasia scholastic magazines. It has been a resource to educators, students, healthcare professionals, book clubs and interfaith groups for a dozen years.
Signing up for a library card takes minutes and opens the door to a world of information not found in other libraries. To receive information on all IRC book clubs, author visits and reading programs for kids, subscribe to our email list.
Children's books for Ramadan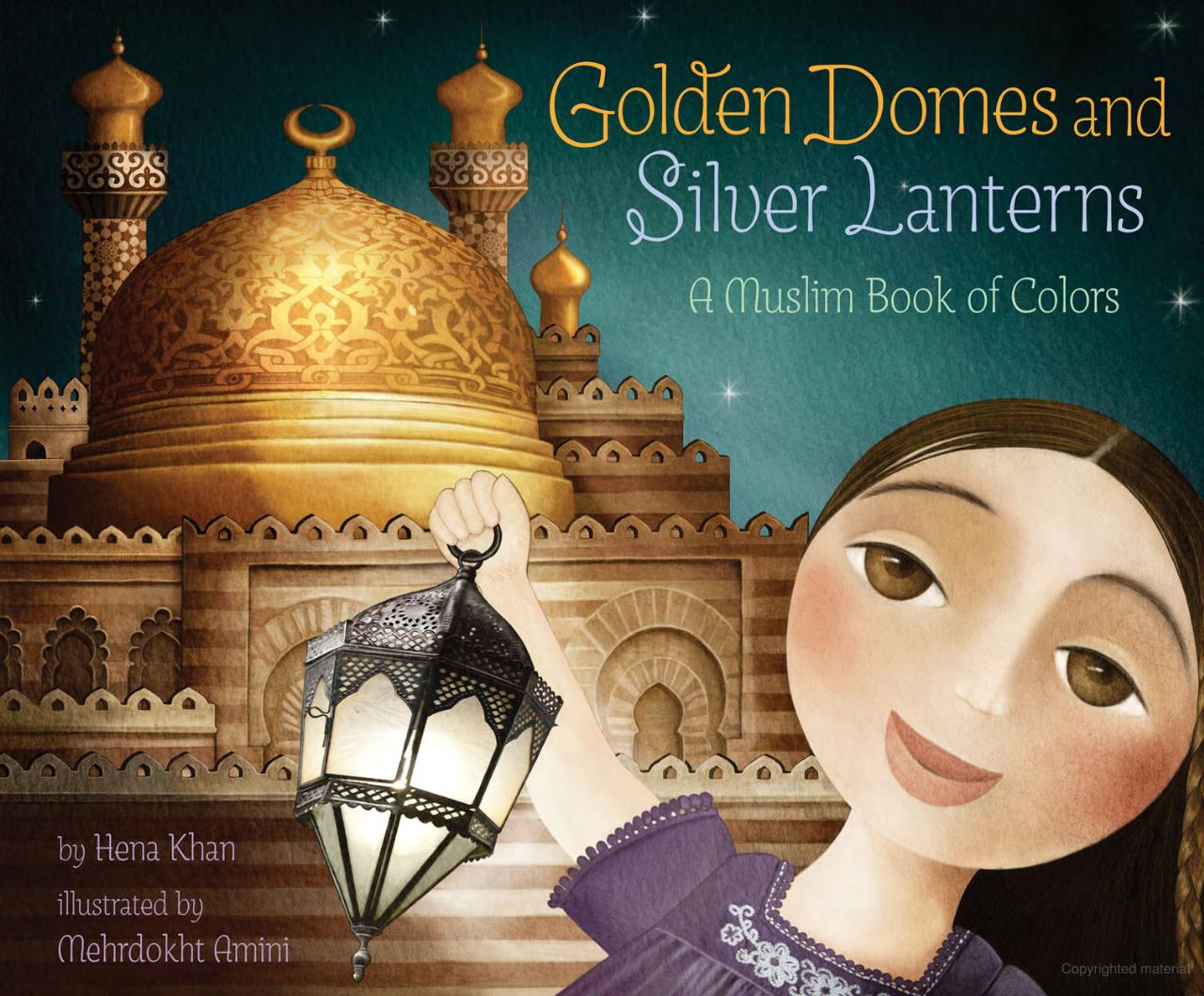 Golden Domes and Silver Lanterns: A Muslim Book of Colors
Author: Hena Khan
Magnificently capturing the colorful world of Islam for the youngest readers, this breathtaking and informative picture book celebrates Islam's beauty and traditions. From a red prayer rug to a blue hijab, everyday colors are given special meaning as young readers learn about clothing, food, and other important elements of Islamic culture, with a young Muslim girl as a guide. Sure to inspire questions and observations about world religions and cultures, Golden Domes and Silver Lanterns is equally at home in a classroom reading circle as it is being read to a child on a parent's lap.
Under the Ramadan Moon
Author: Sylvia Whitman
"We wait for the moon. We watch for the moon. We watch for the Ramadan moon. We give to the poor, and read Qur'an, under the moon. We live our faith, until next year under the moon, under the moon, under the Ramadan moon."
Ramadan is one of the most special months of the Islamic year, when Muslims pray, fast, and help those in need. The lyrical story, with luminous illustrations, serves as an introduction to Ramadan―a time for reflection and ritual with family and friends.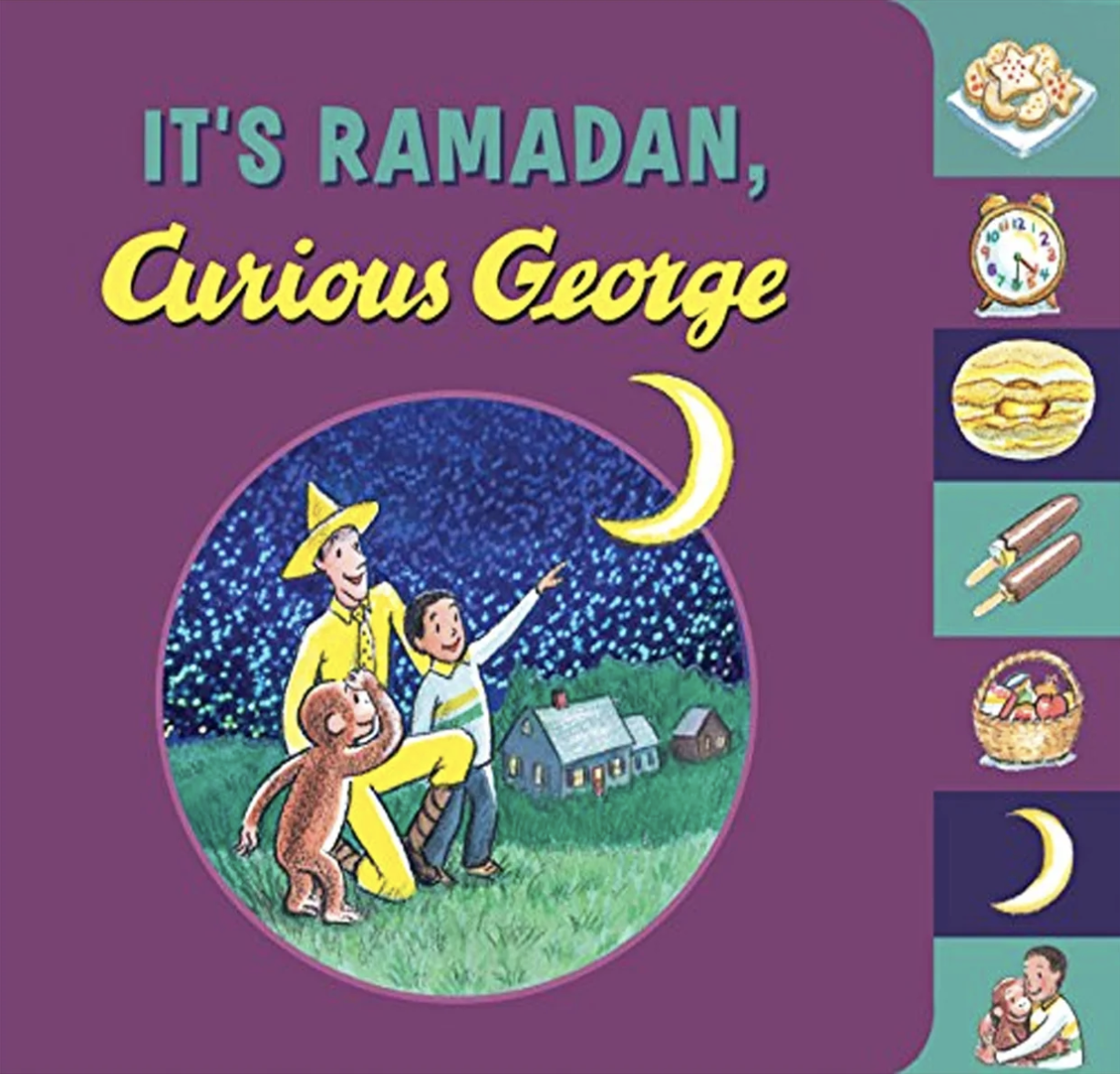 Lailah's Lunchbox: A Ramadan Story
Author: Reem Faruqi
Lailah is in a new school in a new country, thousands of miles from her old home, and missing her old friends. When Ramadan begins, she is excited that she is finally old enough to participate in the fasting but worried that her classmates won't understand why she doesn't join them in the lunchroom.
Lailah solves her problem with help from the school librarian and her teacher and in doing so learns that she can make new friends who respect her beliefs. This gentle, moving story from first-time author Reem Faruqi comes to life in Lea Lyon's vibrant illustrations. Lyon uses decorative arabesque borders on intermittent spreads to contrast the ordered patterns of Islamic observances with the unbounded rhythms of American school days.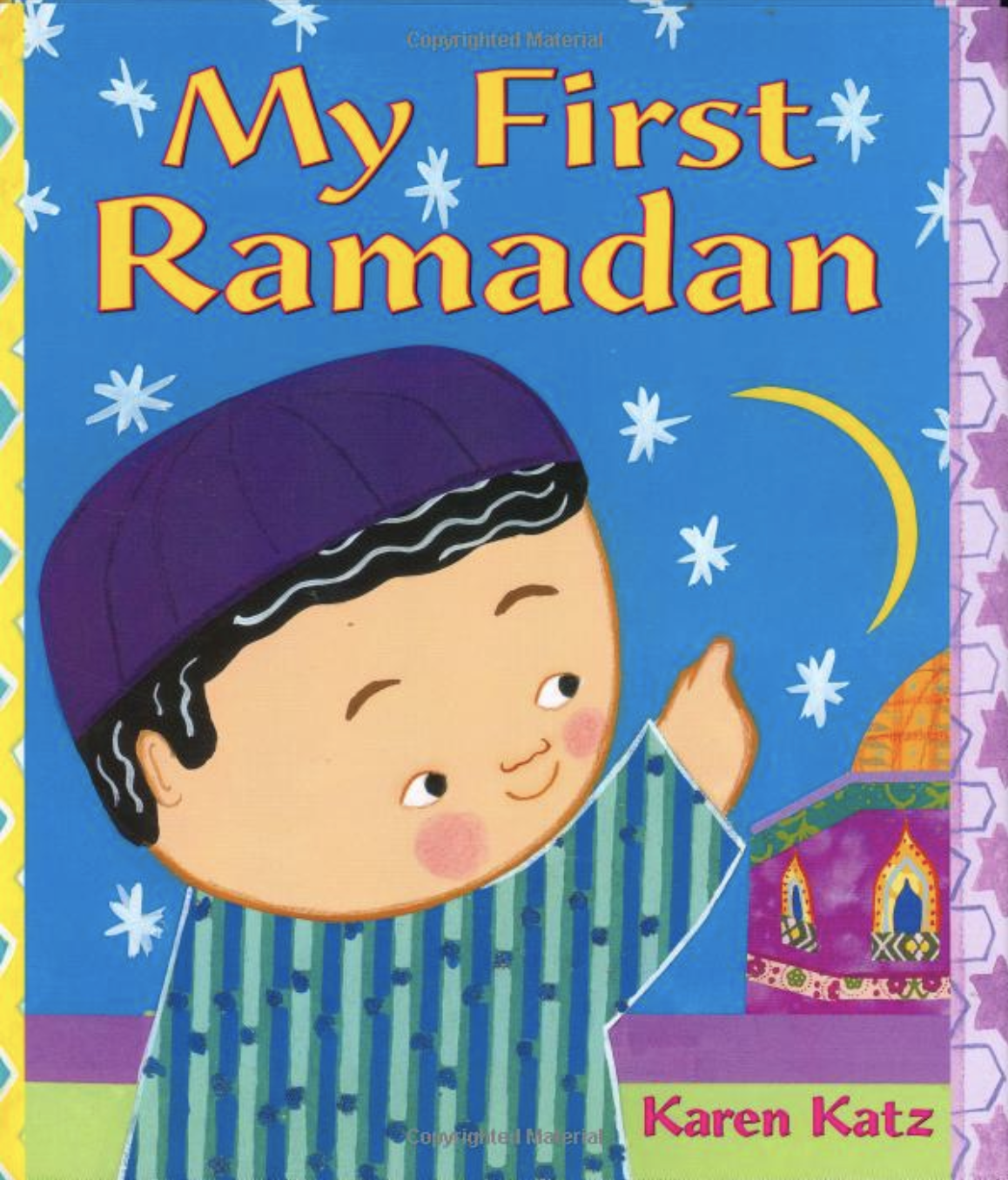 Ilyas and Duck : Ramadan Joy
Author: Omar S. Khawaja
Fasting, good deeds, empathy, oh boy! It's a story about discovery and about Ramadan joy! The month of Ramadan is here! It's a special time of year. But when on the morning of the first day of Ramadan Duck learns he cannot eat or drink until sunset, he gets a little concerned. Join Ilyas & Duck in this rhyming adventure as they learn about the joys of Ramadan and all the blessings they bring. There's a surprise at every turn!
Rashad's Ramadan and Eid al-Fitr
Author: Lisa Bullard
For Muslims, Ramadan is a time for fasting, prayer, and thinking of others. Rashad tries to be good all month. When it's time for Eid al-Fitr, he feasts and plays! Find out how people celebrate this special time of year.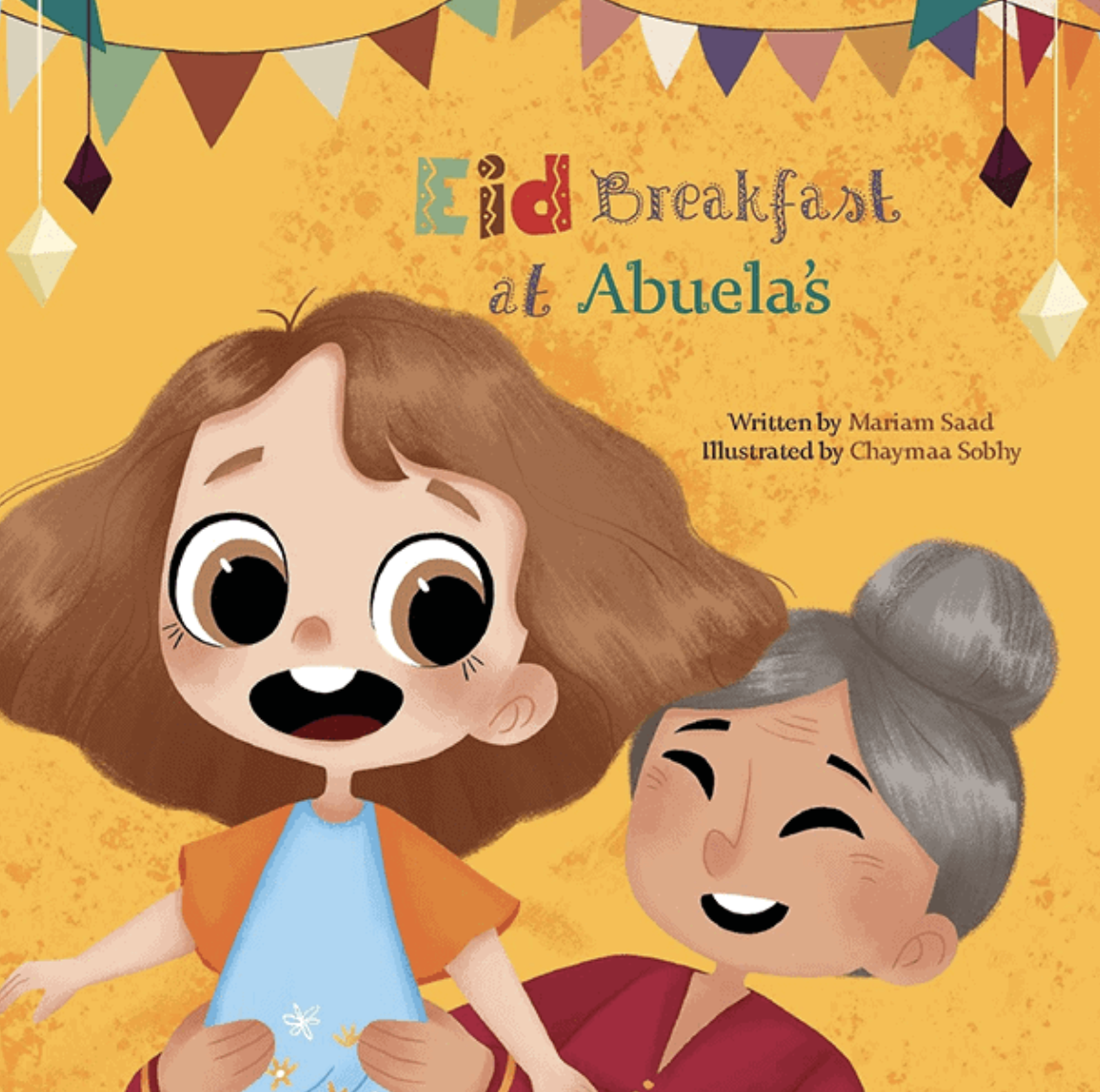 One Meal More : a Multicultural Ramadan Story
Author: Emma Apple
One Ramadan evening, a knock at the door, brings a new guest, with one meal more. You're invited to join a multicultural iftar with iconic food from around the world. You're invited to join a multicultural iftar meal celebrating the Muslim month of Ramadan, with iconic food from around the world.
Join a diverse group of Muslim women for a meal celebrating the Islamic month of Ramadan. Meals from the Middle East, Asia, Africa, the Americas, and Europe.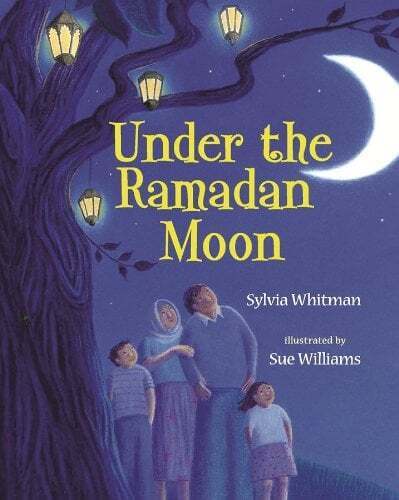 It's Ramadan, Curious George
Author: Hena Khan
It's the first day of Ramadan, and George is celebrating with his friend Kareem and his family. George helps Kareem with his first fast and joins in the evening celebration of tasting treats and enjoying a special meal. Then, George helps make gift baskets to donate to the needy, and watches for the crescent moon with the man in the yellow hat. Finally George joins in the Eid festivities to mark the end of his very first Ramadan.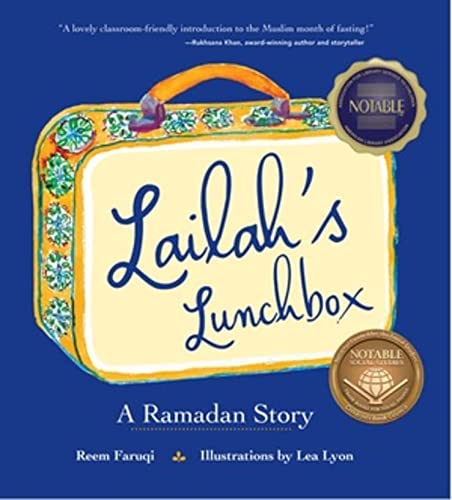 My First Ramadan
Author: Karen Katz
Look! There is the new moon in the sky.
It's time for Ramadan to begin. Follow along with one young boy as he observes the Muslim holy month with his family.
This year, the narrator is finally old enough to fast, and readers of all ages will be interested as he shares his experiences of this special holiday in Islam.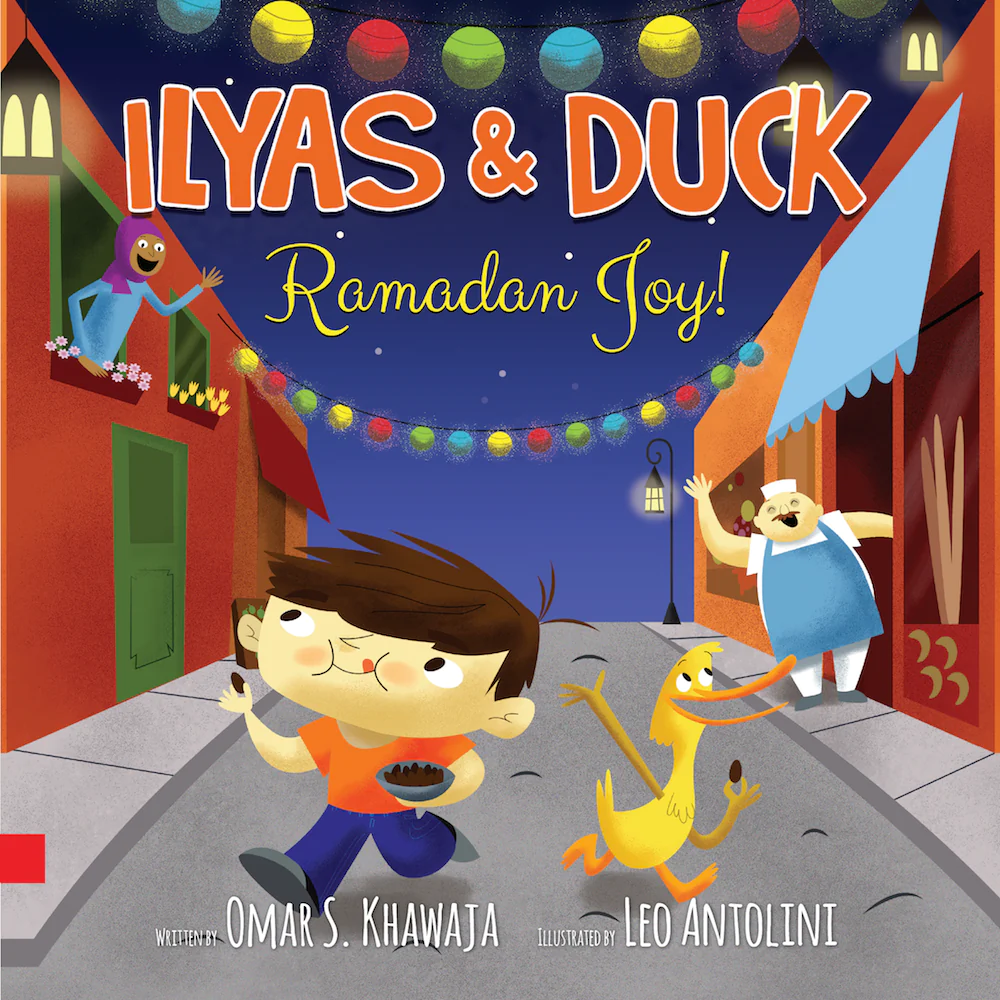 Raihanna's First Time Fasting
Author: Qamaer Hassan
A heartwarming story about a young girl's first experience fasting for the month of Ramadan. Raihanna learns the meaning of Ramadan, why her family fasts, and how important it is to help those in need.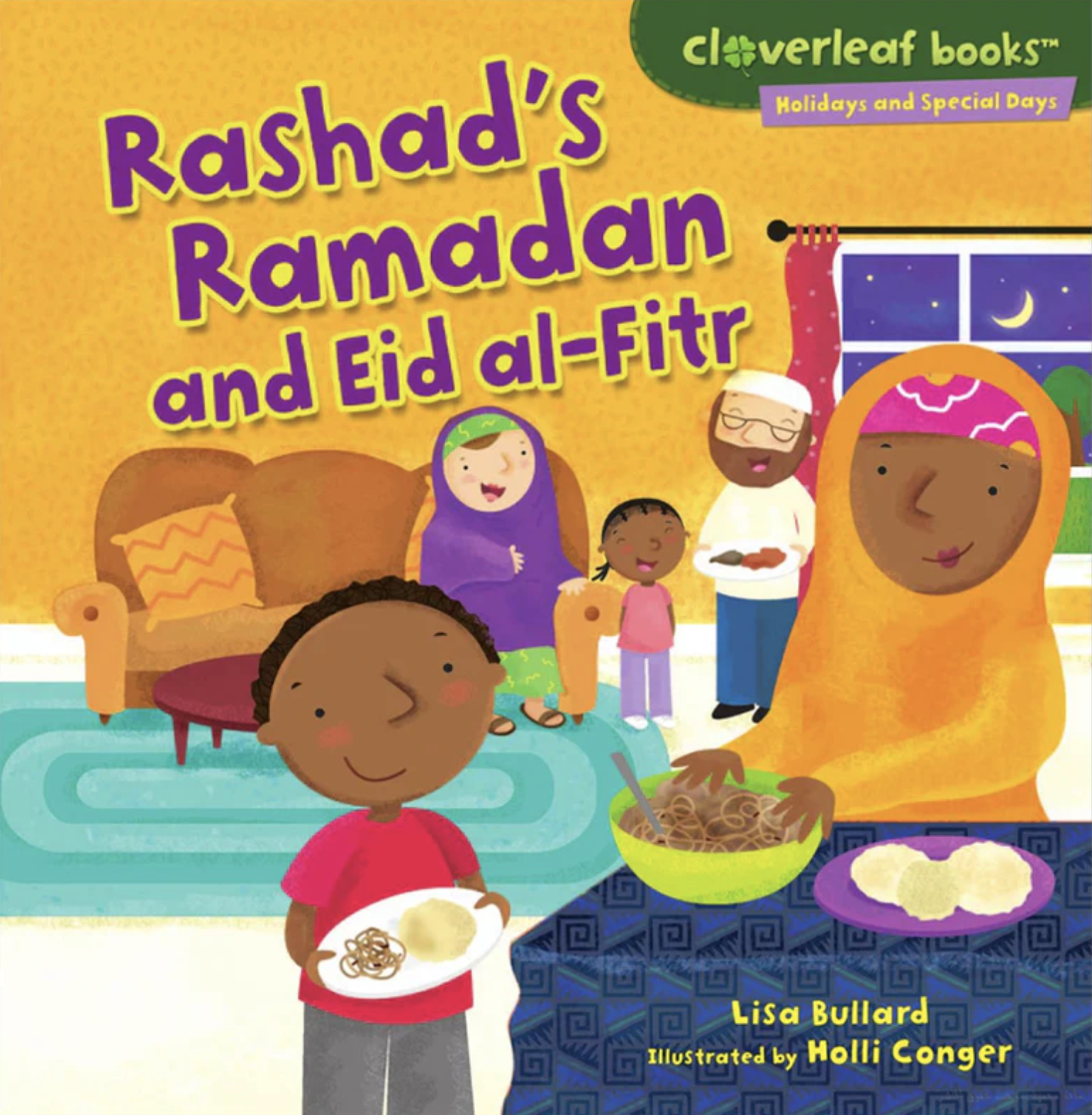 Eid Breakfast at Abuela's
Author: Mariam Saad
Join Sofia and her mom and dad who spend Eid – the Islamic holiday celebrating the end of Ramadan – with her Mexican grandmother, who is not Muslim but chooses to throw them a festive breakfast which includes traditional Mexican food, decorations, and activities. 
The book includes many Spanish words and a glossary as well to introduce the reader to simple words in Spanish and even Arabic.