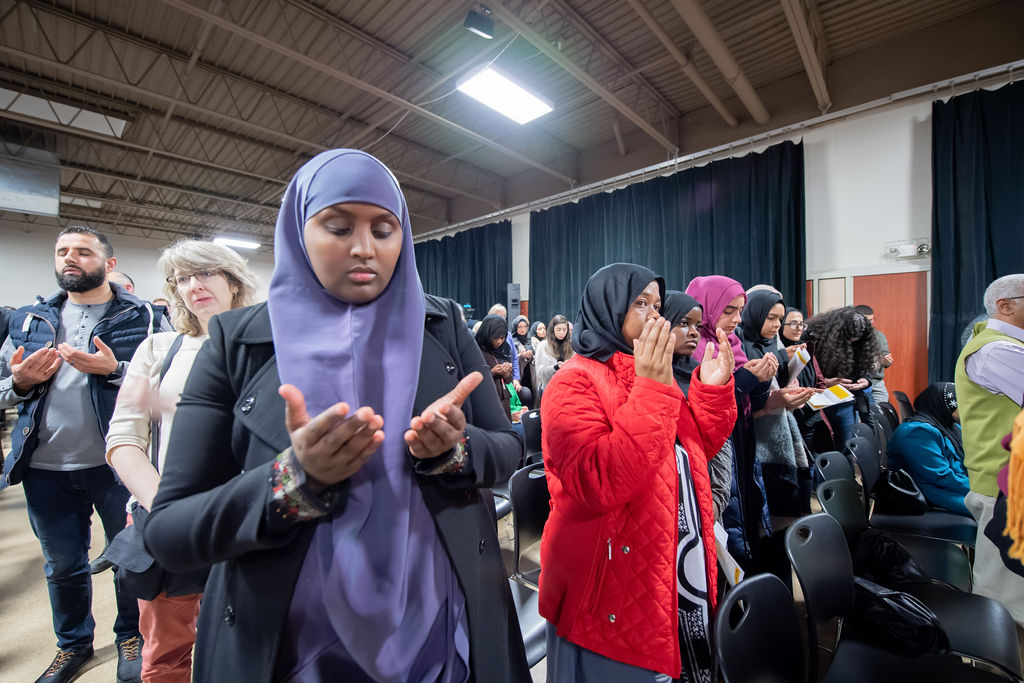 Islamic Society of Milwaukee
(Milwaukee, WI, 05/13/2019) – The Islamic Society of Milwaukee, which operates multiple facilities in Southeastern Wisconsin, including a religious house of worship in Brookfield, is deeply disappointed that Waukesha County, and specifically the Waukesha County Exposition Center, was used this past weekend as a gathering place for anti-Muslim extremists.
A range of speakers – with long and established histories of spewing bigotry and hate – were gathered together under the guise of holding a "Security Conference". In fact, it was a conference meant to demonize Islam and Muslims.
We firmly believe that all speech, including hate speech, is constitutionally protected. However, a public venue such as the Waukesha County Exposition Center should not be open to hate groups, white supremacists and other groups that seek to divide our community based on religion, race, ethnicity or other factors. Providing such groups with an important and recognized venue gives the public the impression that Waukesha County either supports or promotes such views, or, at a minimum, is not opposed to the dissemination of such views. Sadly, since this is not the first time that such groups have been hosted at the Waukesha County Expo Center, it appears that such groups have taken Waukesha County to be a friendly and welcoming environment.
We ask that the political leadership of Waukesha adopt a clear facility use policy that would prevent or strongly discourage hate groups from seeking to use the Waukesha County Expo Center as their preferred venue. To prevent groups from misstating the actual purpose of their programs, lease agreements could be drafted to allow the county to cancel programs on short notice.
We also call upon the political leadership of Waukesha County to issue statements rejecting the message of ALL hate groups, regardless of who is their target. Statements acknowledging the diversity of Waukesha County and its rejection of hate and bigotry, including anti-Muslim hate, will be a strong message for such groups to seek a different venue in the future.