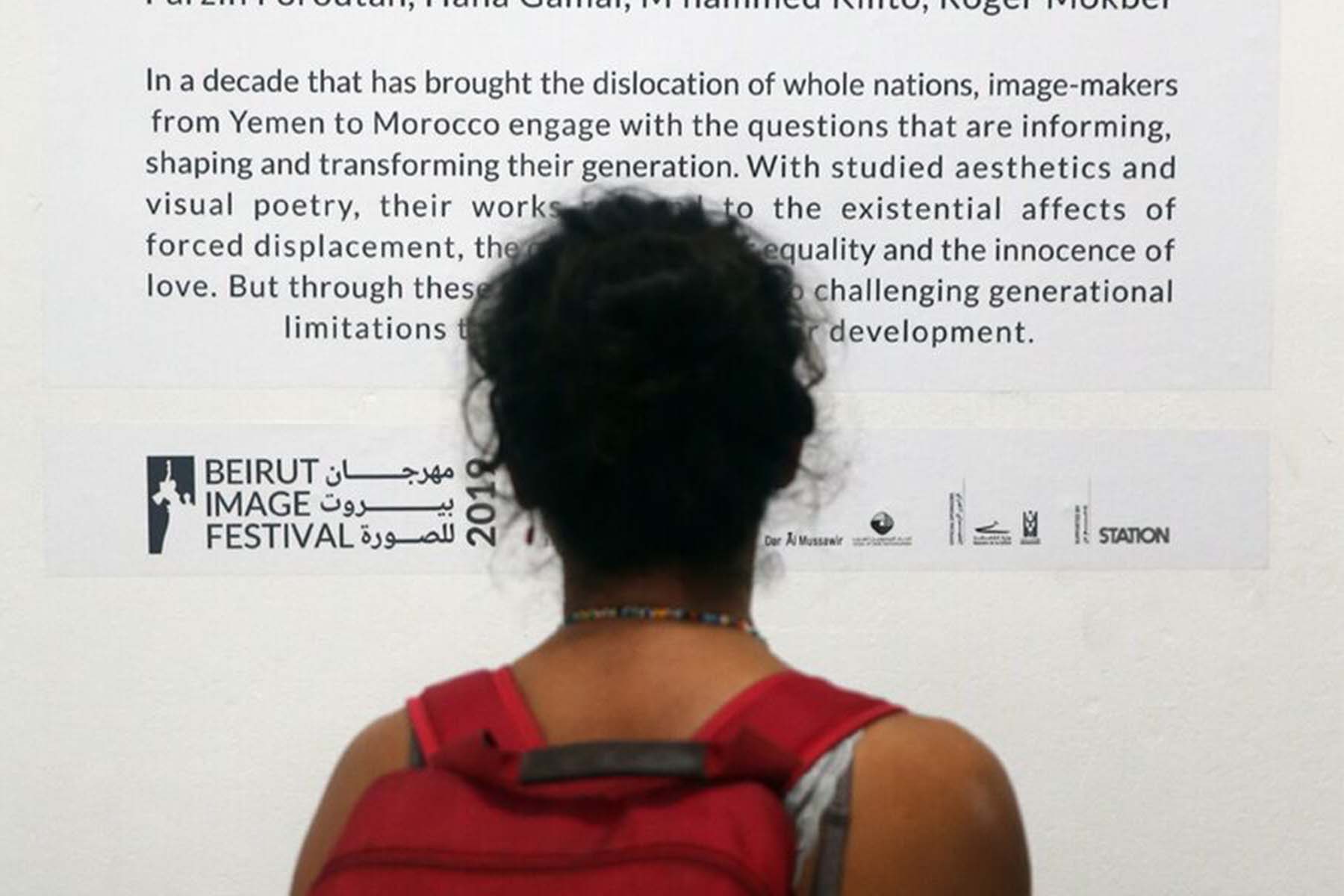 India Stoughton as "'Lebanese public art show celebrates region's unsung photographic talent" for The National
It's a warm September evening in Beirut and the Corniche is bathed in golden light. Two young children ride their bikes in wavering loops on the wide pavement by Ain Al Mreisseh, circling past a close-up portrait of an elderly fisherman with a bronzed, weather-beaten face standing in his boat, one hand holding aloft his fishing rod and the other a woven basket. Behind him rise skyscrapers of all shapes and sizes, standing sentinel on the seashore.
As part of the ceremony to launch the first Beirut Image Festival, which runs from Saturday, October 5, The Fishermen of Ras Beirut, a series of photographs by veteran photojournalist Marwan Naamani, were displayed on the Corniche, one of the most diverse public spaces in Beirut. The photographs attracted a varied crowd of all ages and backgrounds, who gathered to admire Naamani's beautiful portraits capturing the lives of men who have fished those same waters off Beirut for decades.
In focusing on locations and ways of presenting images, the festival has taken a non-commercial approach by showcasing the pictures to new audiences as "images you can stop and look at" in unconventional spaces, says Ibrahim Dirani, a member of the Beirut Image Festival's steering committee. He is also director of Dar Al Mussawir, a photography hub in Beirut, which stages exhibitions and provides training programmes.
Rather than limit their exhibitions to galleries that attract a niche demographic, the organisers have chosen public or semi-public spaces to display the majority of works, ensuring they are seen by the broadest audience.
Seventeen locations in Beirut are hosting exhibitions throughout the month. Shows in Tripoli, Hammana, at Khan Al Franj in Saida, the Lebanese National Theatre in Tyre and the Roman ruins in Baalbek ensure that the event is accessible to major cities in the country.
Beirut Image Festival is organised by Zakira, an NGO founded in 2007 to promote the value of photography and create a community of local and regional amateur and professional photographers with partners Dar Al Mussawir and the Union of Arab Photographers. The festival's inaugural event is an enormous undertaking. The photographs were selected after an open call that elicited an overwhelming number of submissions.
"For us, it was a kind of exploration, seeing how it would work out, and it did work better than we expected, with regard to the response, number of applicants, and diversity and quality of the work that was submitted," says Dirani. "A total of 678 photographers applied from 36 nationalities, residing in 41 countries."
After review by the festival's artistic committee, 600 photographs by 122 photographers of 25 different nationalities were selected for the festival. Submission were open to anyone, working on any theme, which has resulted in an unusually broad range of projects, but, fittingly, there is a strong regional focus. More than half the participants hail from Lebanon, Palestine, Egypt and Iraq, and many are from the Gulf. Dirani says the festival aims to celebrate the talent of young photographers from the region who often lack opportunities to showcase their work.
"We have a big diversity in the themes that relate to traditional photojournalism, news, documentary," he says.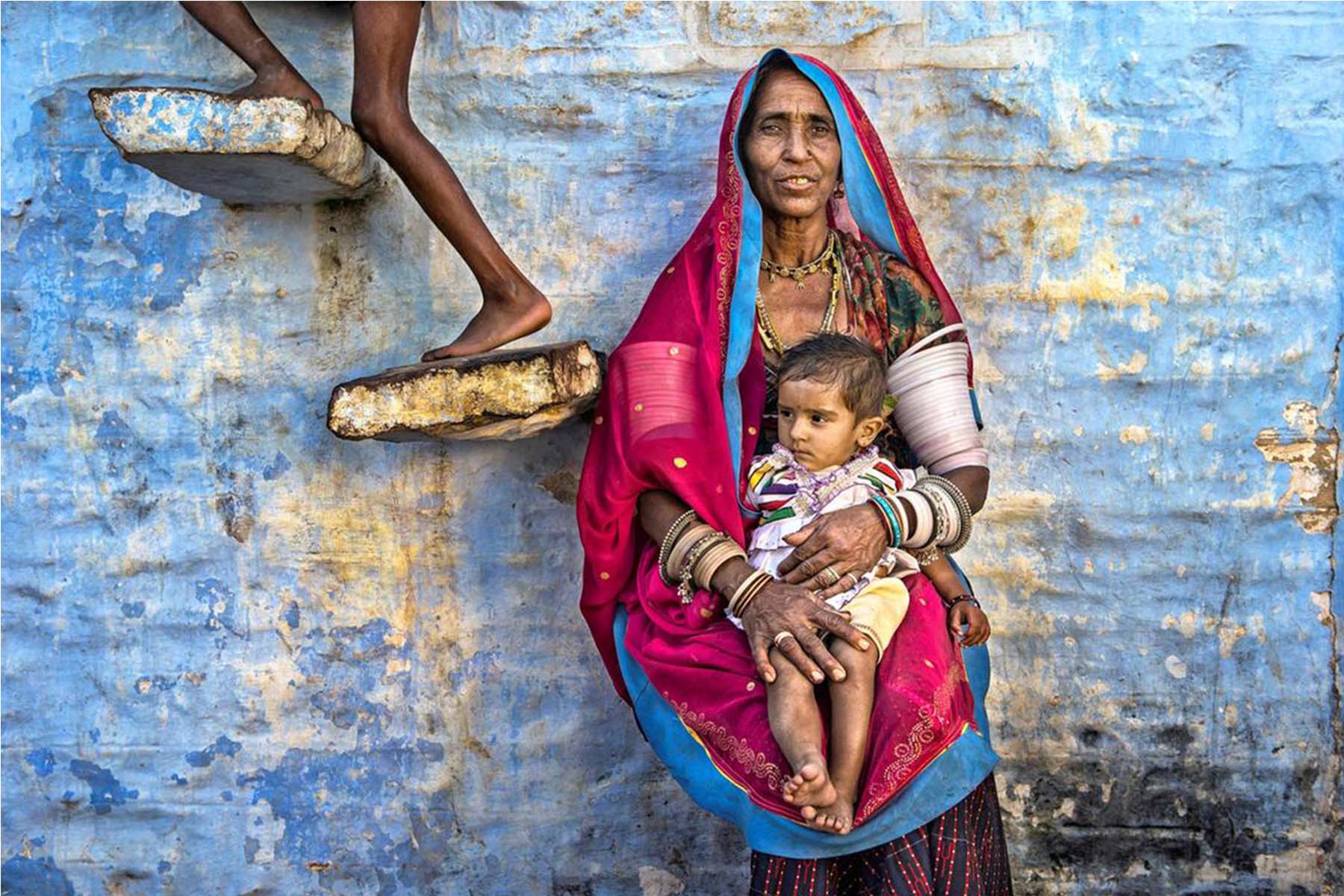 'In my hands' taken in India by award-winning Bahraini photographer Isa Ebrahim. Beirut Image Festival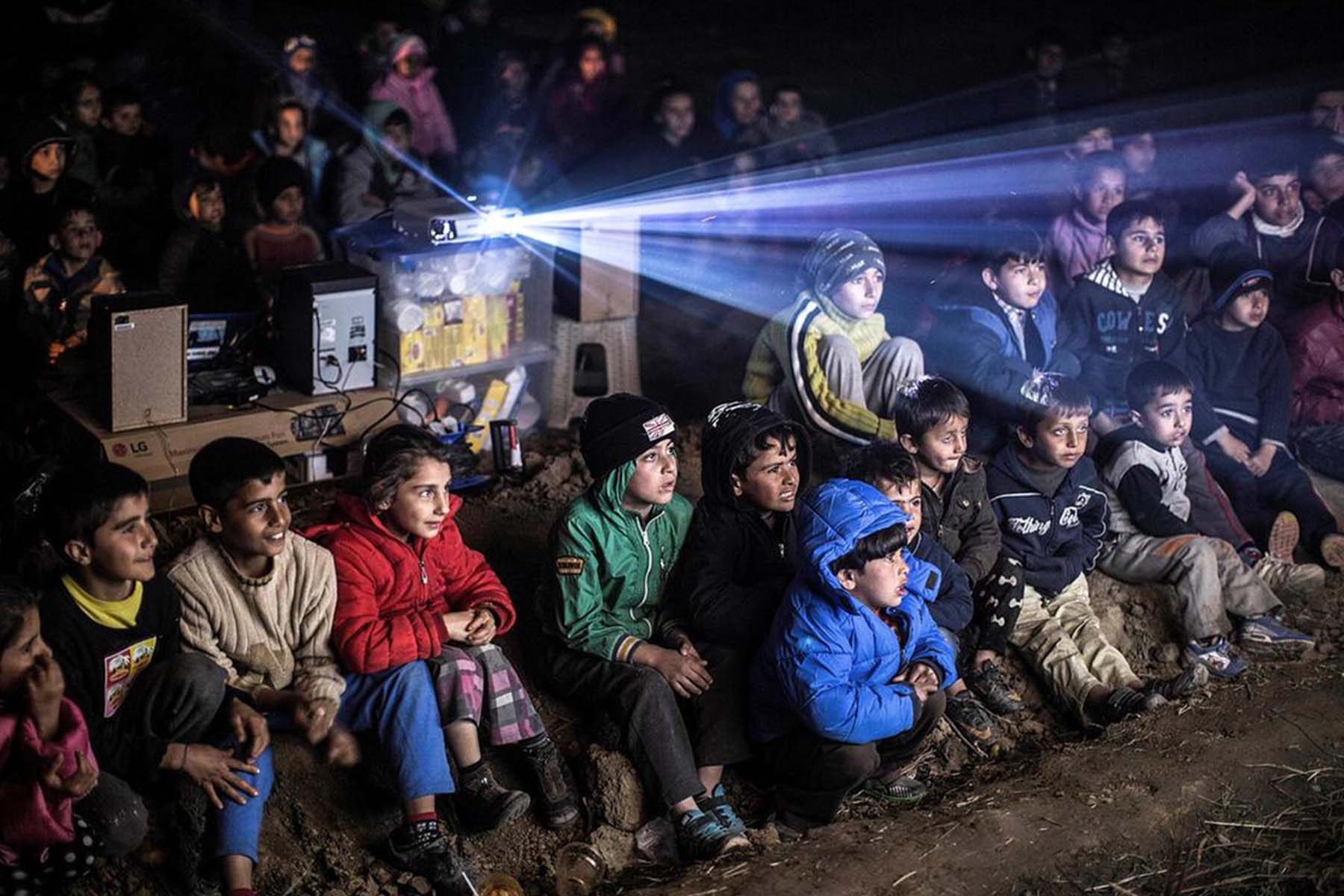 Ali Nouraldine is a Palestinian photographer born in the Gaza Strip. His series 'It Is like a Horror Movie' captures life in Idomeni, a small Greek village near the Macedonian border, for the 12500 refugees who were stuck there after fleeing Syria, Iraq and Afghanistan. Beirut Image Festival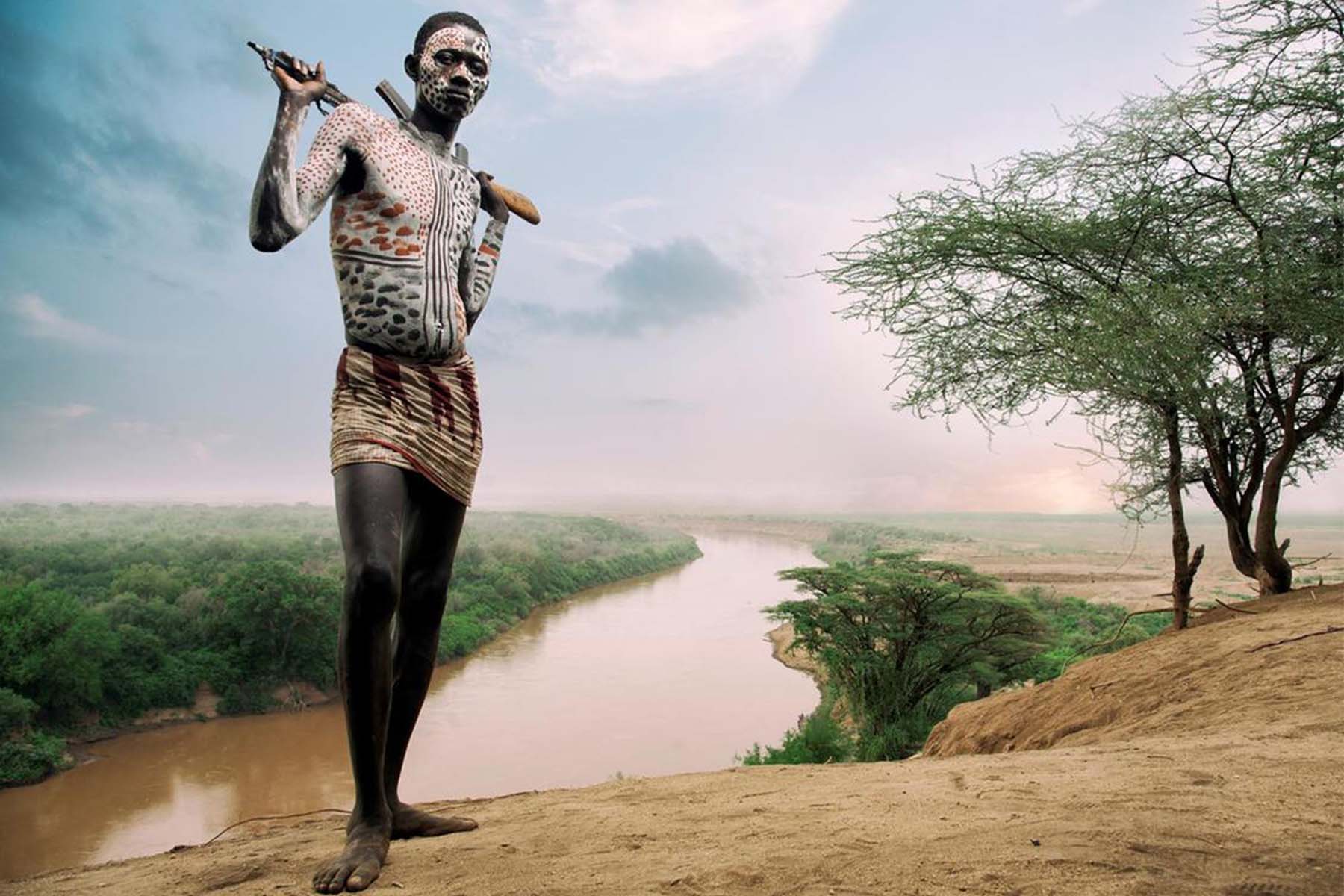 A member of the Kara tribe of south-west Ethiopia in traditional dress by Saudi Arabian photographer Mohammad Al Faleh. Beirut Image Festival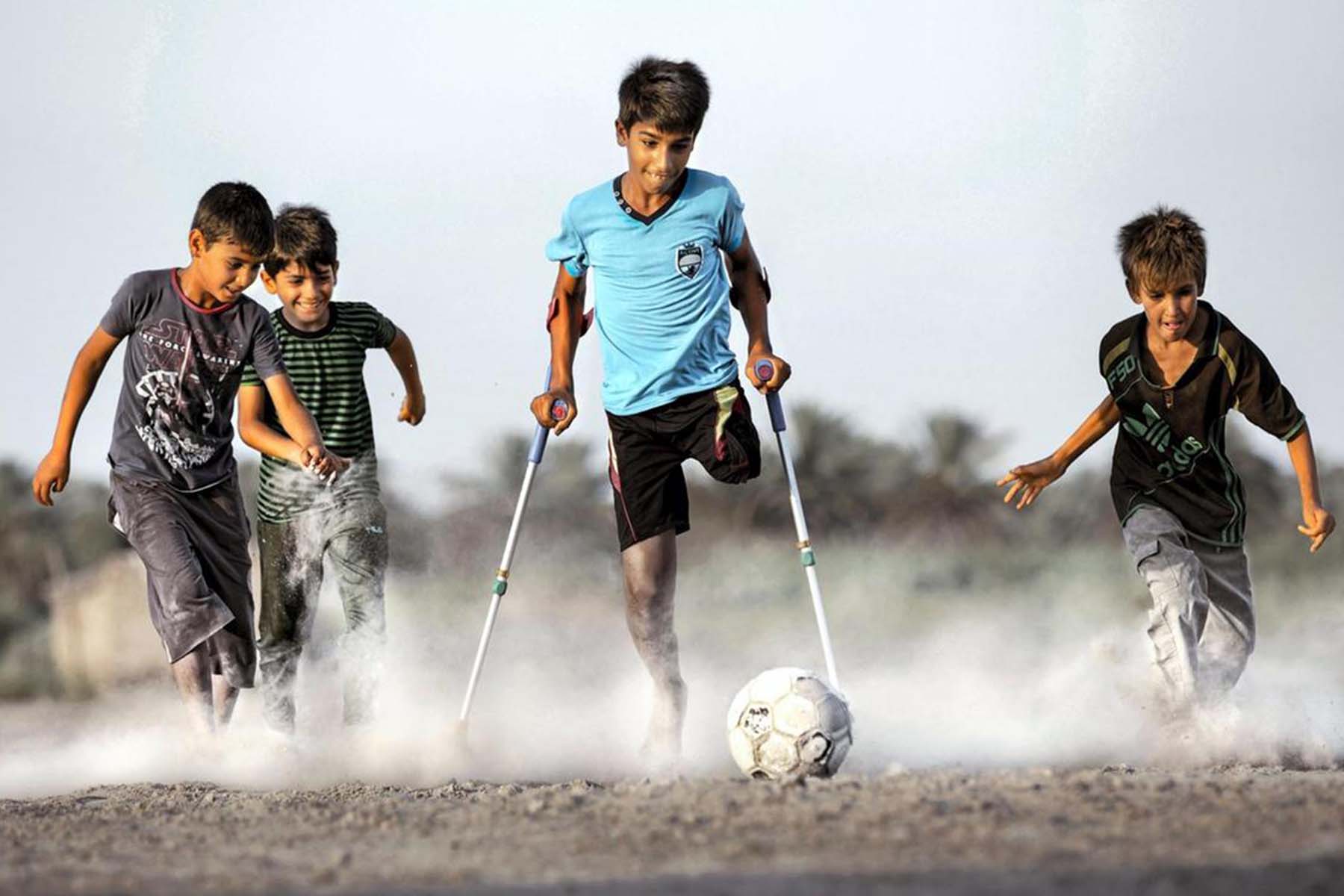 'A Desire for Life' by Iraqi photographer Taisir Mahdi, of a young boy who lost his leg in a terrorist attack. Beirut Image Festival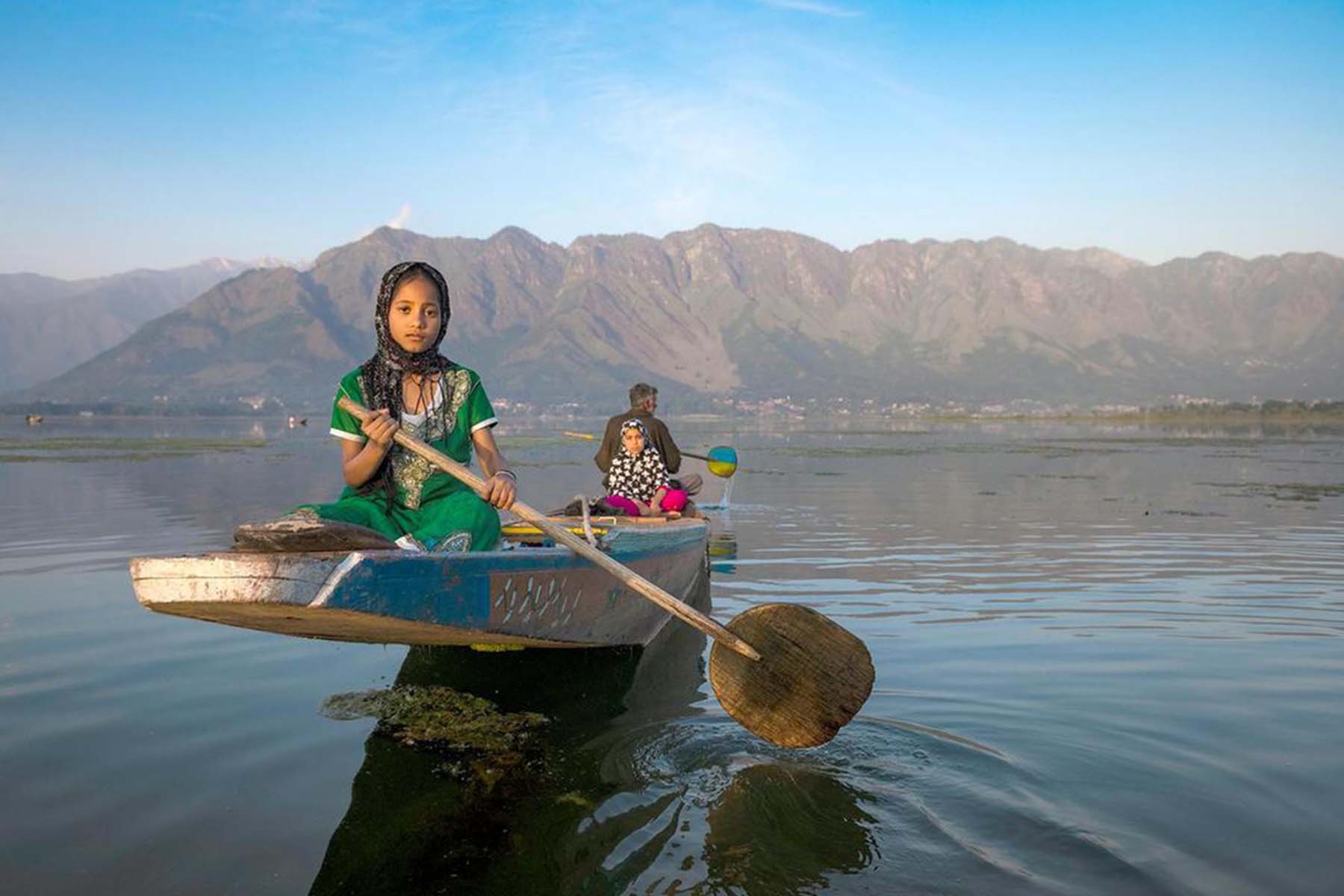 'Sea Girl' by Saeed Dhahi taken in India, 2019. Beirut Image Festival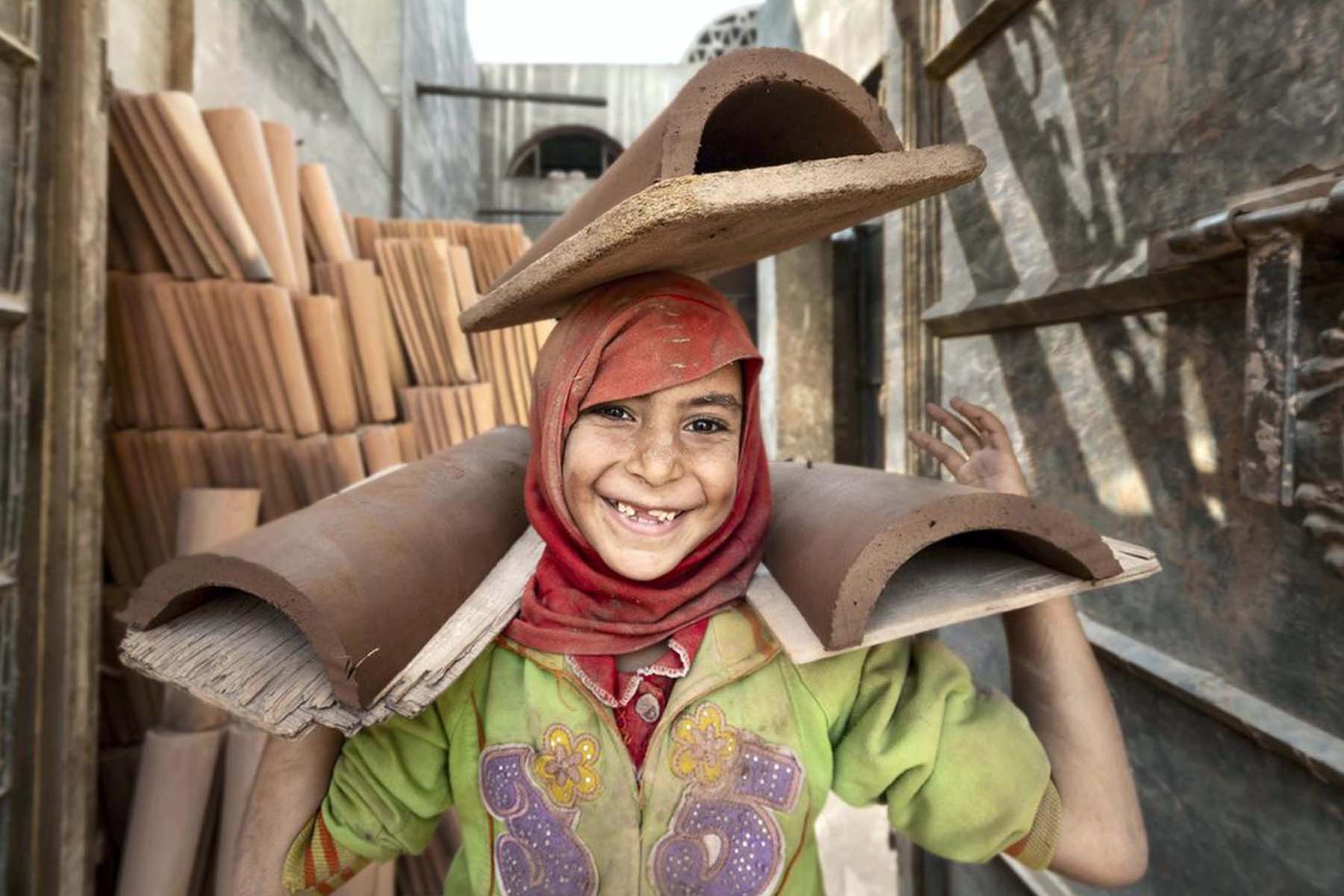 Photo by award-winning Egyptian photographer Mustafa Shorbaji. Beirut Image Festival
"On the other hand, we have travel photography, traditional cultures, religious practices. We also have photography with illustration that's very powerful [and] conceptual works on identity, on belonging, on home."
In front of the Roman Baths in Downtown Beirut, a collection of photographs from the Albert Khan Collection, taken in 1919, show how Lebanon has changed in 100 years.
French troops and generals are pictured standing on the terrace of the Grand Serail, British troops pose for a photo in the mountain village of Sofar and the old gates of the Beirut souqs, destroyed during the civil war and replaced with a soulless shopping mall, form the backdrop of a portrait of a smiling young boy in a red tarboush.
Nearby, in the new Beirut Souks, a long row of display stands show dozens of photographs covering a dizzying range of themes – Egyptian photographer Amgad Galal's vivid macro shots capturing spiders hang near Saudi Arabian photographer Mohammed Alfareh's colourful portraits of men and women from the Kara tribes of south-west Ethiopia, and Egyptian photographer Mohamed Wardany's series on traditional craftsmen.
Kuwait photographer Yousef Almuhanna's startling, Mad Max-esque images capturing the White City of upper Egypt, where workers risk their lives toiling in limestone pits for $7 (Dh26) to $13 a day, are paired with Iraqi photographer Taisir Mahdi's moving black-and-white photographs of children at work in the brick kilns near Baghdad, covered with soot.
"The criteria was to be original and creative – of course the technical aspect is primary but we were looking for something more innovative and indirectly aiming to reach the emerging talents from Lebanon and the Arab world," says Dirani.
"Many of them are not professional photographers – they don't work as photographers – but they do it as a serious hobby."
At Beit Beirut, archival images celebrate ground-­breaking photographers of the past. One series shows the work of Karima Abboud, the first female Arab professional photographer, who was born in 1893 and began working professionally in 1913, establishing studios in Nazareth, Haifa, Jerusalem and Bethlehem. A second series shows the work of Lebanese photographer Marie el-Khazen, who was born in 1899 and was a passionate amateur photographer and champion of women's rights, whose work captures daily life in Lebanon, focusing on the intimate lives of her family and friends.
While Beirut has hosted photography festivals in the past, Beirut Image Festival feels different because it is homegrown. Its roots in the region may ensure that it has a long lifespan and retains a broad focus.
"There have been similar attempts before, but unfortunately, they have not continued," says Dirani. "Beirut needs those initiatives. It needs to open the art and photography scenes to different communities; to different audiences, and support and promote local and regional emerging talents."
For more information about the Beirut Image Festival, visit beirutimagefestival.com.