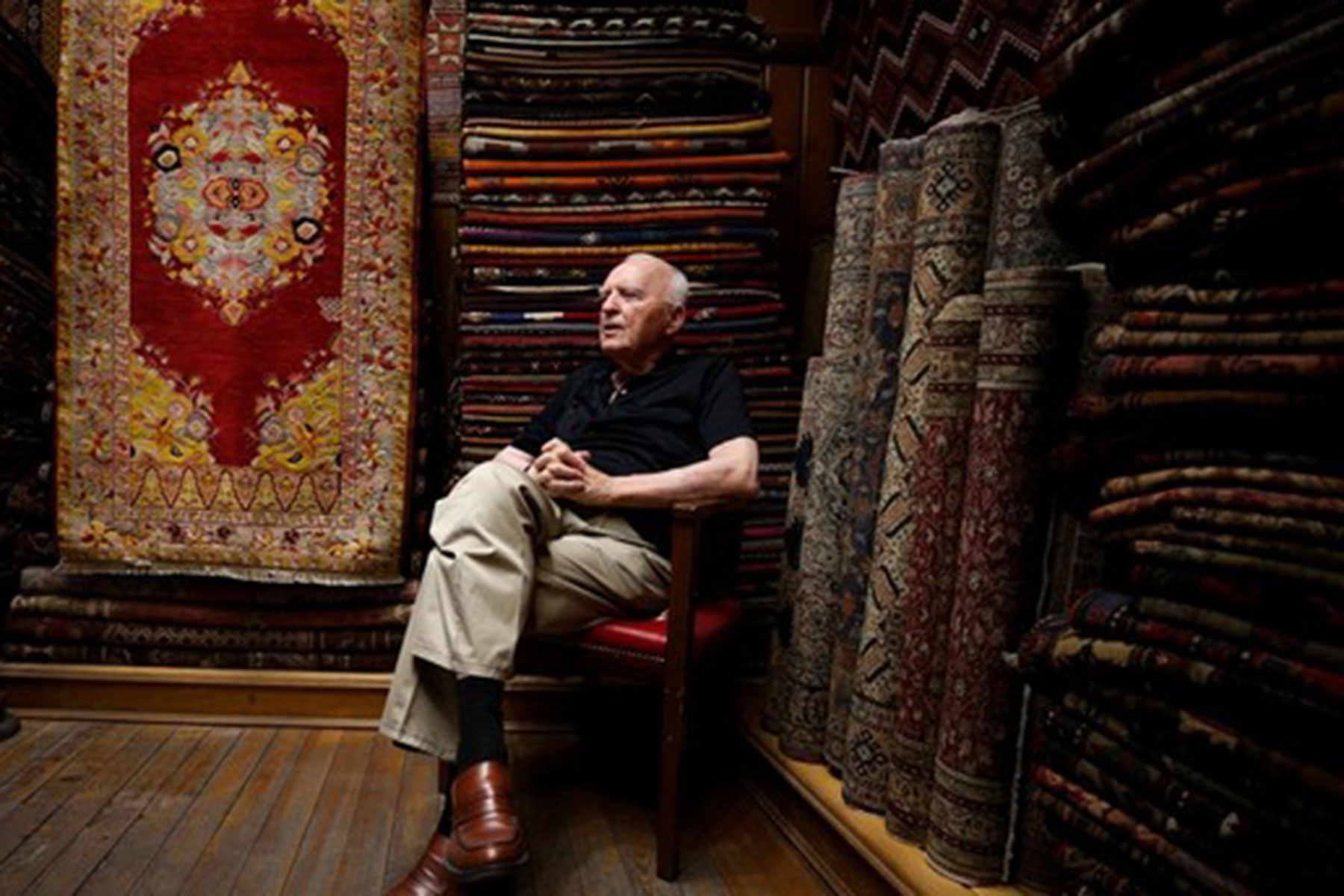 Istanbul's historic Grand Bazaar resembles a living museum with its 557 years of history, thousands of daily visitors and shops offering both traditional and modern goods. It is not only Istanbul's but one of Turkey's most significant cultural and historic tourist attractions.
The Grand Bazaar was built in 1461 as one of the most important projects of the Ottoman Empire's economy following the conquest of Istanbul by Sultan Mehmed II.
As a site for multidirectional and effective competition for the whole empire, the Grand Bazaar was built as a means for Sultan Mehmed II to create income to support construction in Hagia Sophia Mosque.
Enlarged after being built with wood under Sultan Süleyman I, also known as Süleyman the Magnificent, a large part of the empire's treasury was kept in safes in the bazaar along with the valuables of wealthy families, such as jewelry, precious metals, furs and weapons.
Designed like a giant labyrinth with interesting aesthetics, the Grand Bazaar is among Istanbul's and Turkey's leading touristic and commercial attractions. Occupying 40,000 square meters of space, the bazaar accommodates more than 2,500 shops.
The bazaar has 60 covered streets, each bearing the name of sellers of a particular good, such as Altuncular (gold sellers), Basmacılar (printed cloth sellers), Fesçiler (tarboosh sellers) and İplikçiler (yarn sellers). The Grand Bazaar is surmounted by brick roofs and domes and has 22 gates and 29 inns. It has experienced more than 20 fires and several earthquakes between Nov. 20, 1651 to Nov. 26, 1954 and took its current form through the restoration following the earthquake of 1894.
Also called Çarşu-ı Kebir (big market) to distinguish the bazaar from the other markets during the Ottoman period, the Grand Bazaar is regarded as a living museum today.
One of the most popular tourist destinations in Istanbul, the bazaar hosts many shops selling a wide variety of goods, including carpets, bags, textile goods, gold and silver jewelry, antiques, glazed tiles and souvenirs. It also has a number of places that offer refreshment.
The 557-year-old Grand Bazaar has become a melting pot of old and new, traditional and modern.
It houses cultures and art forms of various civilizations and is still endeavoring to sustain the Ahi culture which is an artisan, craftsman and producer's guild founded by Turks in Anatolia, the Balkans and Crimea. It also hosts concerts and fashion shows while occasionally serving as a setting for TV series or films.
Center for culture, tourism
Speaking to Anadolu Agency (AA), Grand Bazaar Board Chairman Fatih Kurtulmuş said the bazaar, which was originally formed to create income as a waqf of Hagia Sophia mosque in 1461, became private property through foundations.
Kurtulmuş said: "It is a 557-year-old center for history, culture, tourism and shopping. Occupying a 40,000-square-meter space, this center has 500 shops and 22 gates. An average of 135,000 people visit the bazaar every day. Such old edifices in the world currently serve only as museums, but this place serves as a center for history, tourism, culture and shopping."
Kurtulmuş emphasized that the bazaar has needed restoration and repair over the years and some restoration has been conducted in different periods of its history, adding that a recent restoration process was initiated in 2005 with the law No. 5366 on the protection of historic and cultural heritage with the cooperation of General Directorate for Foundations, Istanbul Governorate, Istanbul Metropolitan Municipality and Fatih Municipality.
Kurtulmuş said around 90 percent of the restoration on the market's roof was now complete, and insolation work was done thanks to the restoration conducted over two years.
"For the restoration of the roof, the Istanbul Governorate, Istanbul Metropolitan Municipality and Fatih Municipality used a TL 30 million [$4.49 million] budget. The restoration of the market's roof will be completed by the end of this year. Also, the Istanbul Water and Sewerage Administration installed stents under the market with special technology by using a budget around TL 10 million to maintain the sewer system. The streets used to be flooded when it rained but now, these things are under control. The restoration and repairs will be complete by the beginning of 2019," he said.
Kurtulmuş also stated that the interior walls of the market need restoration, which interests the General Directorate for Foundations along with the shops in the market, adding that the arches and internal parts of the roof need to be restored with government support. He said, "Restoration similar to that conducted in the Spice Bazaar is needed for the Grand Bazaar."
"These types of old structures usually only serve as museums today, but the Grand Bazaar is a must-see place for tourists. Throughout 2017, an average of 135,000 people visited the market on a daily basis. Currently, this number has reached around 150,000. As of late, the number of tourists visiting our country has increased. This is a historic, touristic and cultural center. The Grand Bazaar is a living organism that still maintains its popularity and will continue to be popular in the future."
Kurtulmuş said even a small act in the bazaar, like pounding a nail into the wall, can only be done with the authorization of the Protection Bureaus (KUDEP) of Fatih Municipality, while permission from the Council of Monuments is needed for bigger changes. Luckily, the shopkeepers respect and appreciate the rules, he added.
He remarked that Ahi tradition is respected by Grand Bazaar shopkeepers, who work to maintain it. Kurtulmuş also said the market accommodates a wide variety of shops selling things like jewelry, leather, carpet, souvenirs and textile goods, and that the traditional diversity of professions and crafts is still very much alive among shopkeepers in the market.
100-year-old carpet shop
Running the carpet shop his grandfather established in the Grand Bazaar in 1918, 89-year-old Şemsettin Şengör spent most of his life in the shop after the age of 6.
Various carpets and rugs weaved in all parts of Turkey are sold in Şengör's store. Fond of the market's historic atmosphere, Şengör calls the Grand Bazaar a second home and the world's freshest place. "I have never wanted to leave this atmosphere. Ithas a captivating fabric. When I enter the place every morning, I feel like I have come to paradise," Şengör said.
Remarking that they sell handmade carpets, Şengör said: "Machine-made carpets are not allowed in my shop. There is no such thing as the 'best carpet.' There are hundreds of varieties of carpets. For example, the best carpets from Isparta, Kayseri, Uşak, Sivas and Konya are exquisite."
Mehmet Öztekin, 74, a gramophone repairman known as "Papa Gramophone," is another veteran of the market who started working in the marketplace as an apprentice when he was 6.
Saying that there is no longer master-apprentice relationship, Öztekin still endeavors to keep his profession alive by teaching his two apprentices how to repair gramophones and encouraging collectors. Öztekin also stated that younger people seem to show more interest in gramophones than the elderly: "One would assume that our generation, who grew up with gramophones, would be our leading customer profile, but it's quite the opposite. What has kept my business alive for around 60 years is the younger generations. I have been working in the Grand Bazaar for more than 50 years as one of the oldest shopkeepers here. I wouldn't choose a busier shop over this atmosphere because I have been keeping the tradition of gramophones alive through my shop. As one gets oxygen in the woods, I get my oxygen in this atmosphere."