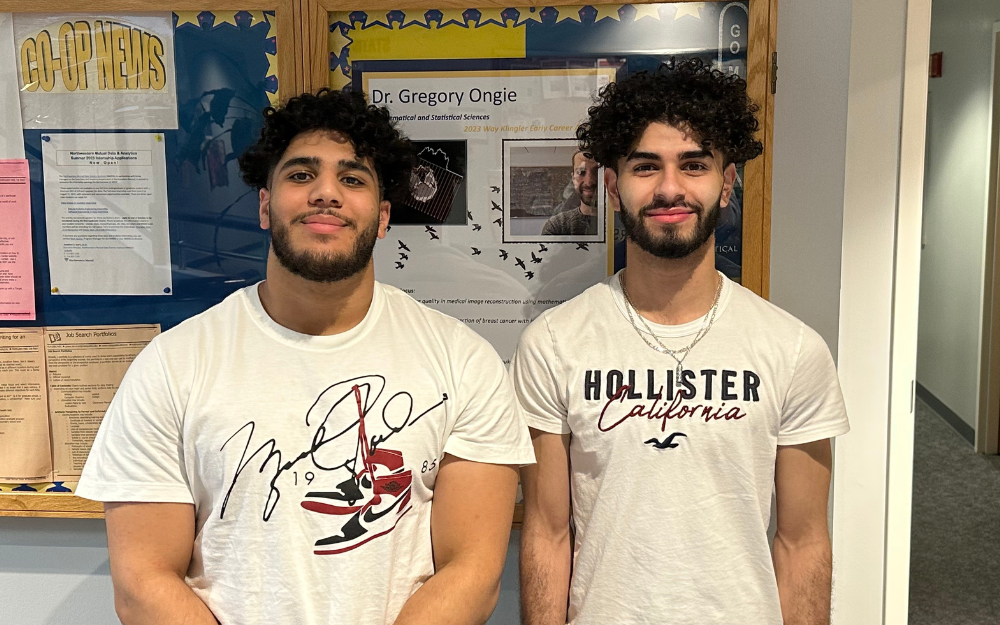 Muslim Student Associations presidents Yazeed Abushanab (left) and Zaid Dahir (right).
In the heart of Milwaukee, two students, Yazeed Abushanab, a junior at Marquette University, and Zaid Dahir, a junior at the University of Wisconsin-Milwaukee, are presidents leading their Muslim Student Associations (MSA) with a shared purpose. Their mission is to maintain the original intention of MSAs as a social outlet for Muslim students, to create outreach events about Islam and most importantly, engage their schools in these pursuits together.
Both presidents aspire to leave a legacy that goes beyond individual campuses, unifying the multifaceted aspects of the organization. By fostering relationships between the universities, they will strengthen the younger Muslim community in Milwaukee.
"Making sure people are comfortable and that we're not just this segregated UW-Milwaukee versus Marquette and understanding that we all want to be in unity together and harmony is a key goal," Dahir said. "We have a platform now and it would be wrong to not do something with it."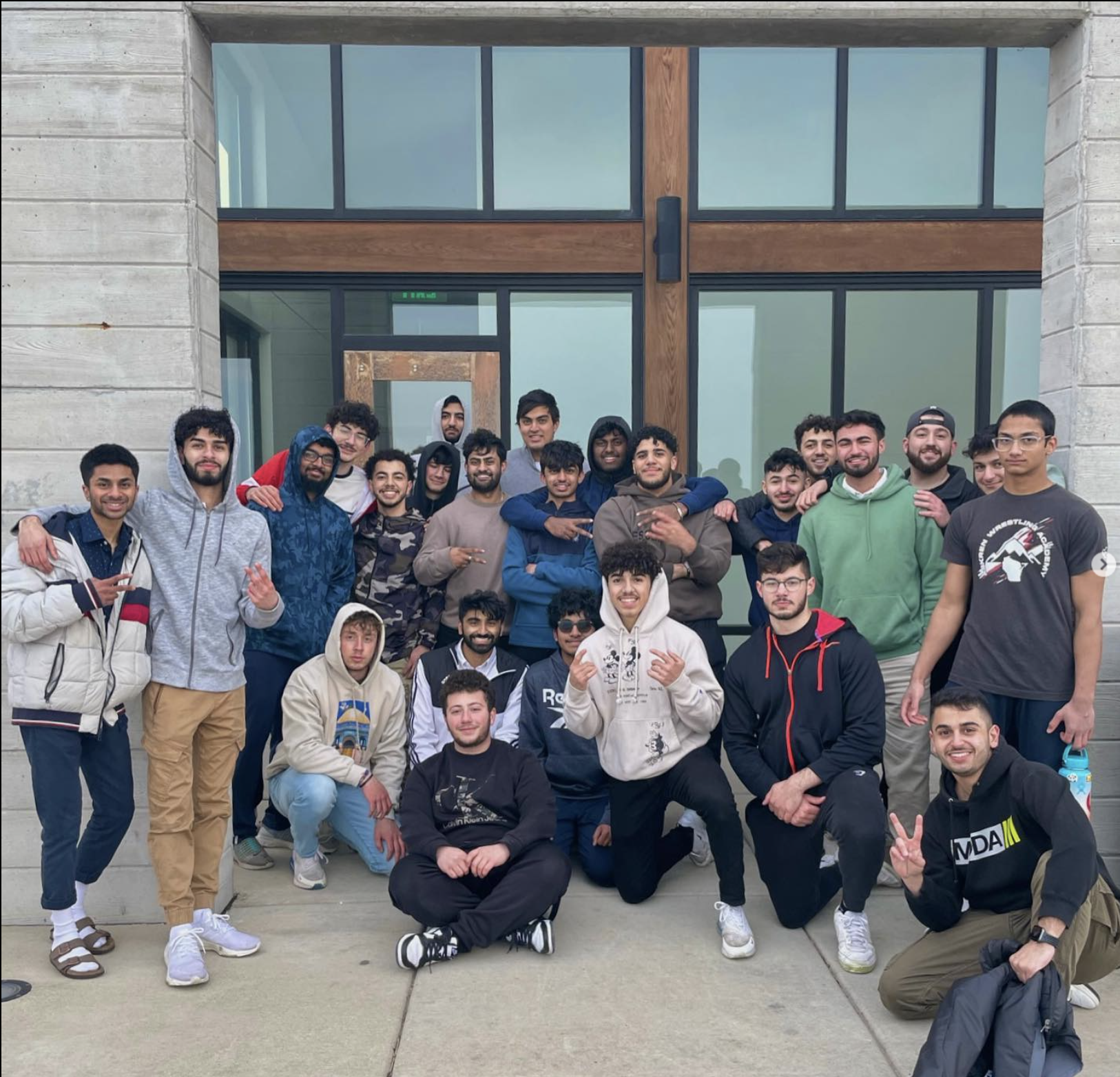 Sunset Grill and Chill event hosted at Lake Vista Park for Muslim Student Associations from Marquette University and UW-Milwaukee.
"At MSA events, there have been instances that have given rise to jokes and perpetuated stereotypes. I want to get that out of the way and focus back on the purpose of the organization. We want to build a Muslim community here and in the Milwaukee region by hosting more religious events, ensuring proper separation and proceeding in the right way," said Dahir.
Abushanab envisions an organization where everyone can experience spirituality and belong, regardless of their level of religious practice.
"I want to advocate that MSA needs to be built on inclusivity, where individuals at all spiritual levels, whether they pray five times a day or are simply curious about Islam, feel welcomed at our events. I want to bring everyone closer together, and through that, we will find success," Abushanab explained.
Dahir expressed the importance of fostering kindness within the community and attracting a broader audience to MSA. Their goal is to engage not only Muslims but also those curious about Islam and interested in learning about the Muslim community in Milwaukee.
Abushanab aims to bridge the gap between different religious beliefs on campus as well, by participating in and organizing interfaith events, to dispel stereotypes around Islam and promote equality among diverse faiths.
Dahir said he hopes to redefine the image of MSA that is structured and well-supported for the future generation of Muslim students to come.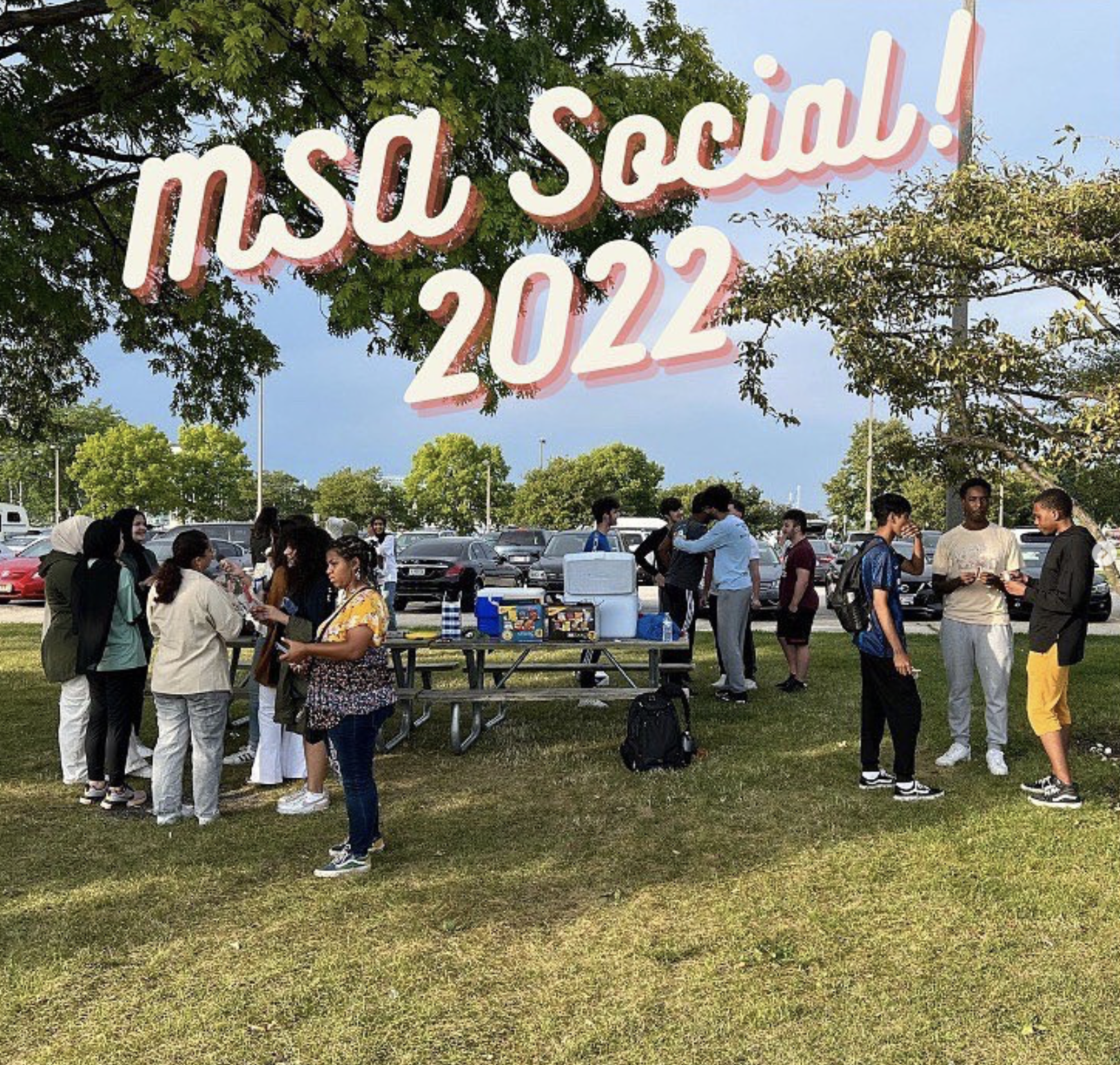 Annual Ice Cream Social event hosted in unison by Marquette University, UW-Milwaukee and UW-Madison.
"What I want to leave behind is for people to fall in love with MSA like I did. I believe it is a great way for Muslims to connect with one another on campus, including those they may not know are part of their community. Establishing legitimate Muslim organizations is crucial for the future of Muslims on college campuses, especially for students who are new to the area," Dahir emphasized.
They plan to organize bigger events together, utilizing the ample event spaces available at their respective universities.
"We hope to use the ISM University Center at the University of Wisconsin-Milwaukee for joint events in the future. The bigger the event, the bigger the impact. Unity and togetherness are amazing, and although it has been done sparingly in the past, it has always been a resounding success. We aim to do much more moving forward," Dahir added.
One successful event they hope to replicate is the annual Ice Cream Social hosted at Veterans Park. 
"Everybody was having a great time, everybody was involved, and we got to pray together at Veteran Park. It is one element of working to create a stronger community together with our schools," Abushanab said.
"We want to outreach more than just college campuses, meaning local masjids and local Muslim organizations are a start. We want to work with non-profit organizations in order to give a greater outreach than just college campuses," Abushanab said.
A significant challenge both MSAs face is funding, which has limited the number of events they can organize. However, they remain hopeful that the coming school year will bring more success in securing the necessary capital.
"We plan to work with student government more in order to allow for optimal funding and the ability to curate more events in the future. We hope to not let this hold us back and want to take MSA full speed ahead," Abushanab said.  
As they embark on leading their respective MSA chapters in the upcoming year, Abushanab and Dahir both stressed, "We did not take on this position for popularity or fame, rather, we want our actions to serve as an example for future generations, to take the organization to a better state than we entered it."