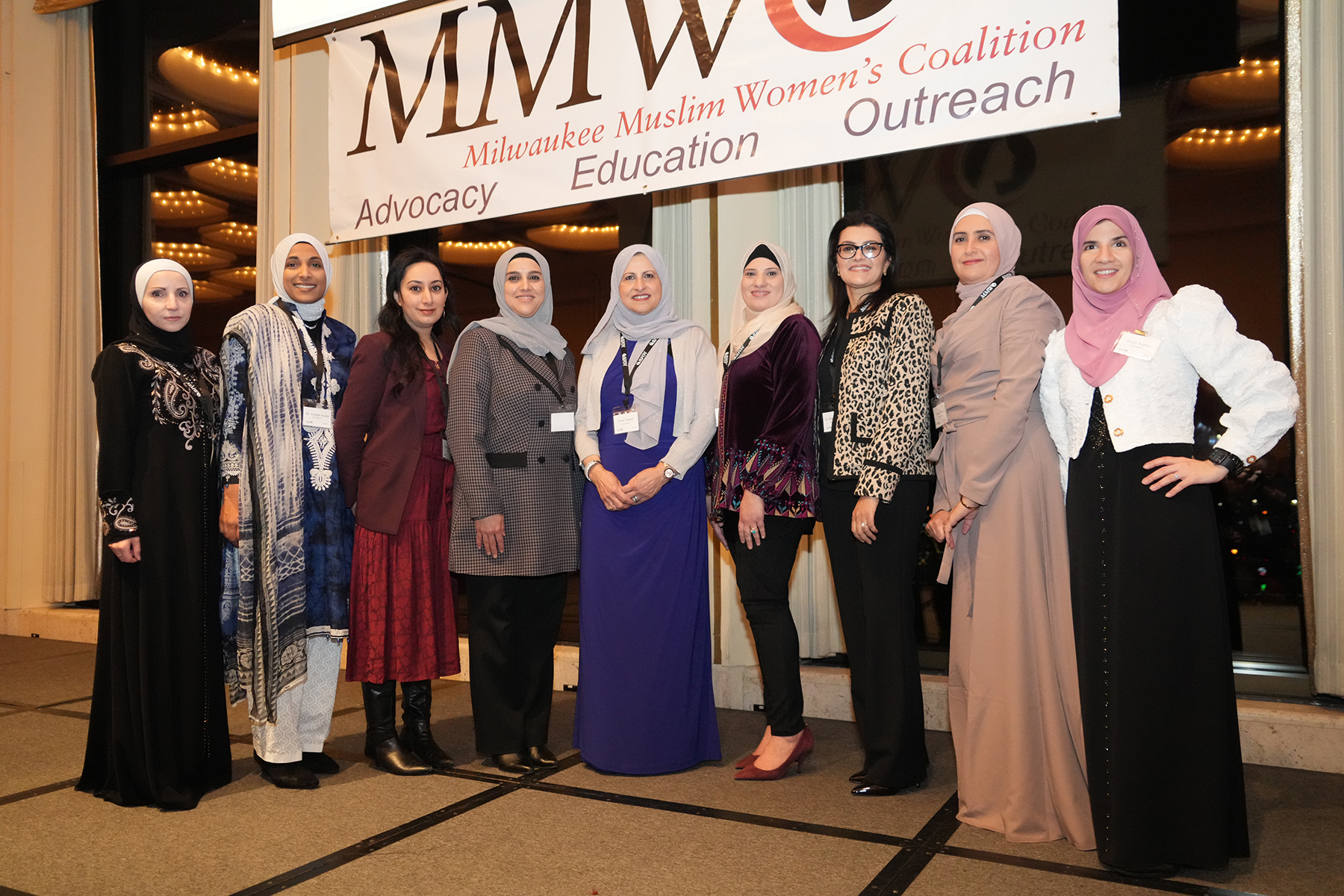 The 2022 Milwaukee Muslim Women's Coalition board members:  
From left to right: Dr. Dima Adl, Dr. Aishah Aslam, Dr. Soniya Yunus, Dr. Hana'a Alqam, Janan Najeeb, Sausan Naji, Dr. Hanadi BuAli, Nawal Illi and Ream Bahhur.
(Not pictured: Dr. Fatoumata Ceesay, Isabelle Sahraoui, Dr. Sahar Kayata)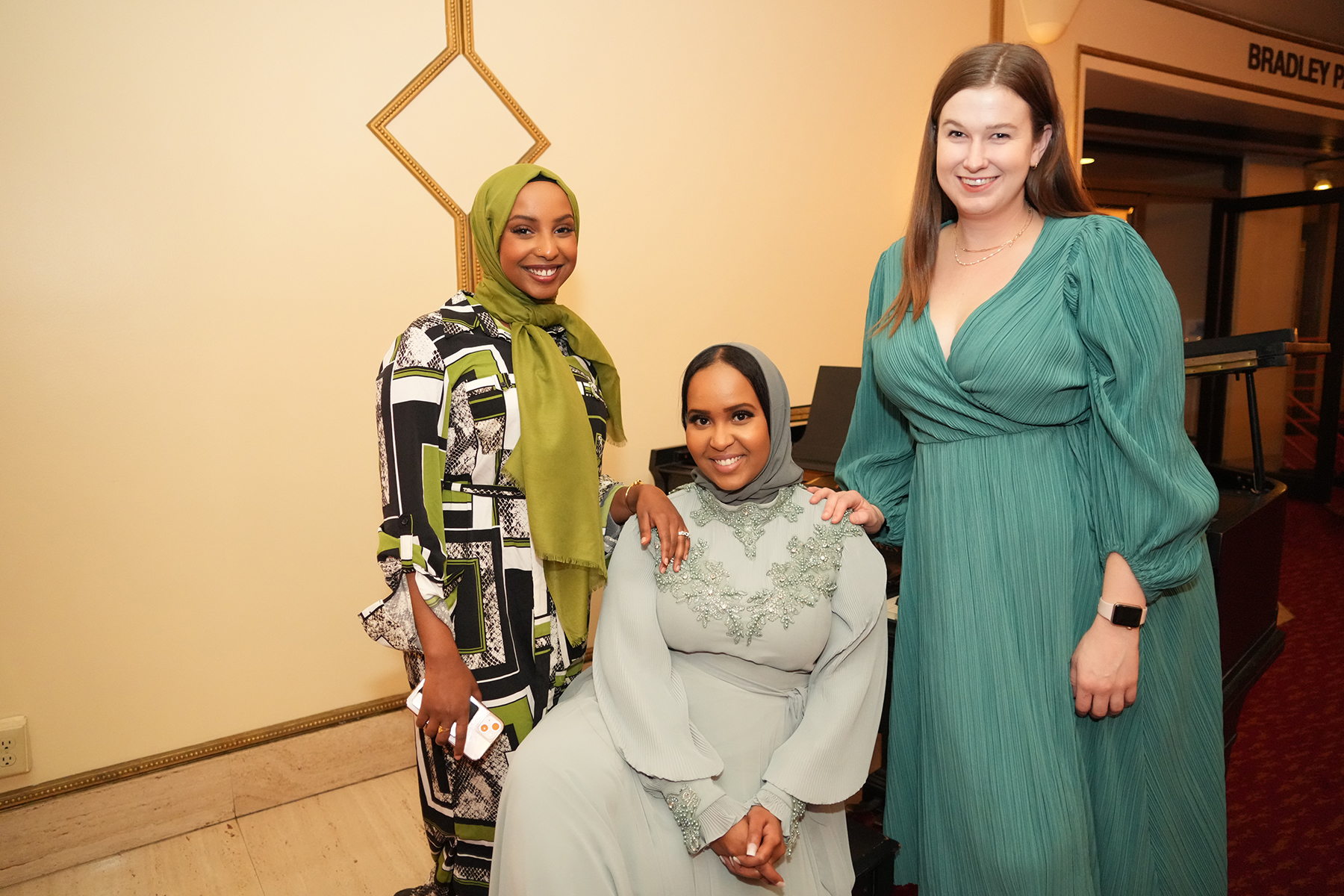 "I had the incredible honor of emceeing the 12th annual Milwaukee Muslim Women's Coalition Gala this weekend!  
MMWC empowers women, strengthens family relationships and helps women reach their full potential!
Here's to another year of amazing work!"  
-Ubah Ali, TMJ4 reporter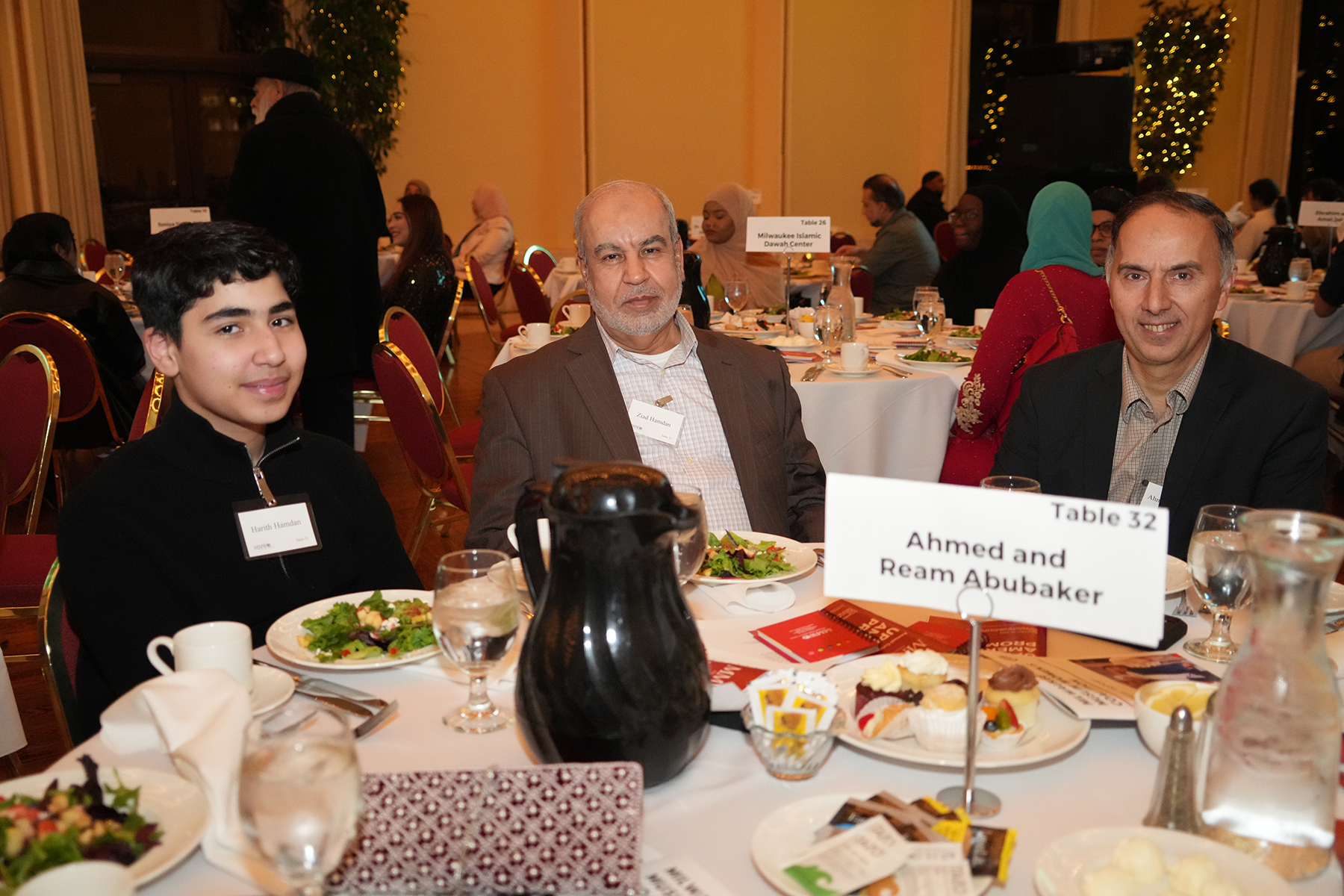 "When I see all the friends and supporters of MMWC from all faiths and races, this gives me great hope that we will have a promising future and we are on the right path.
Congratulations to MMWC team and May Allah bless all of you and bless your work."
Shaykh Ziad Hamdan, Islamic Society of Milwaukee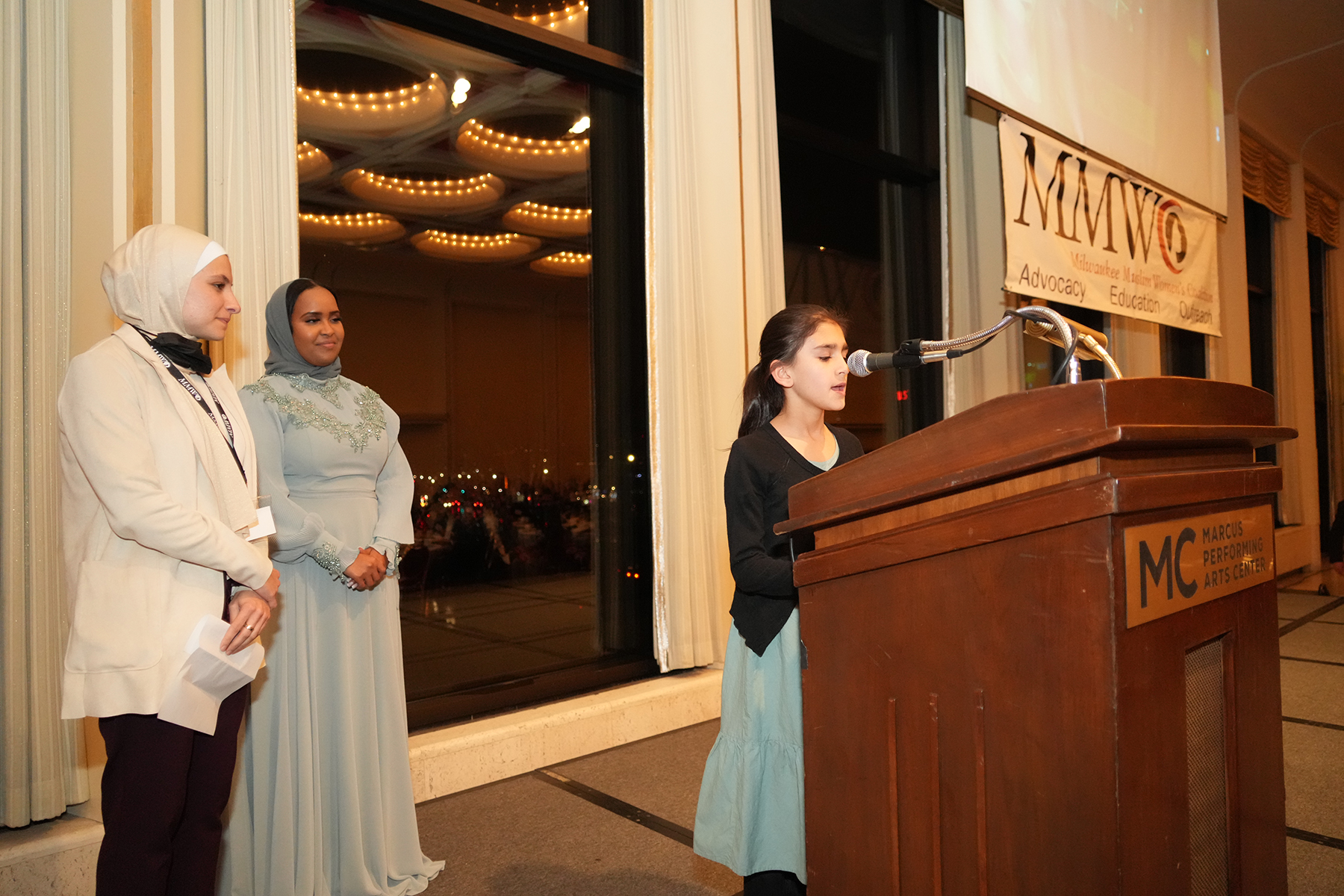 "What's so interesting about the "Be a Buddy" program, is that it has expanded to create a space for all my siblings and my mom. I love how we all go together, and I smile when I see my mom enjoying her time with other women in the sewing circle.
The program is divided into three sections; ESL, Art and Sports. The teachers prepare English activities for us, and they help me improve my vocabulary, reading and writing skills.
I also enjoy the painting session because it allows me to communicate with colors, shapes and it awakens my imagination. I don't have any favorite session because I enjoy all activities. I am very thankful for the program because it reminds me to take some time for myself and enjoy everyone's company."
– Mursal, Afghan "Be a Buddy" program participant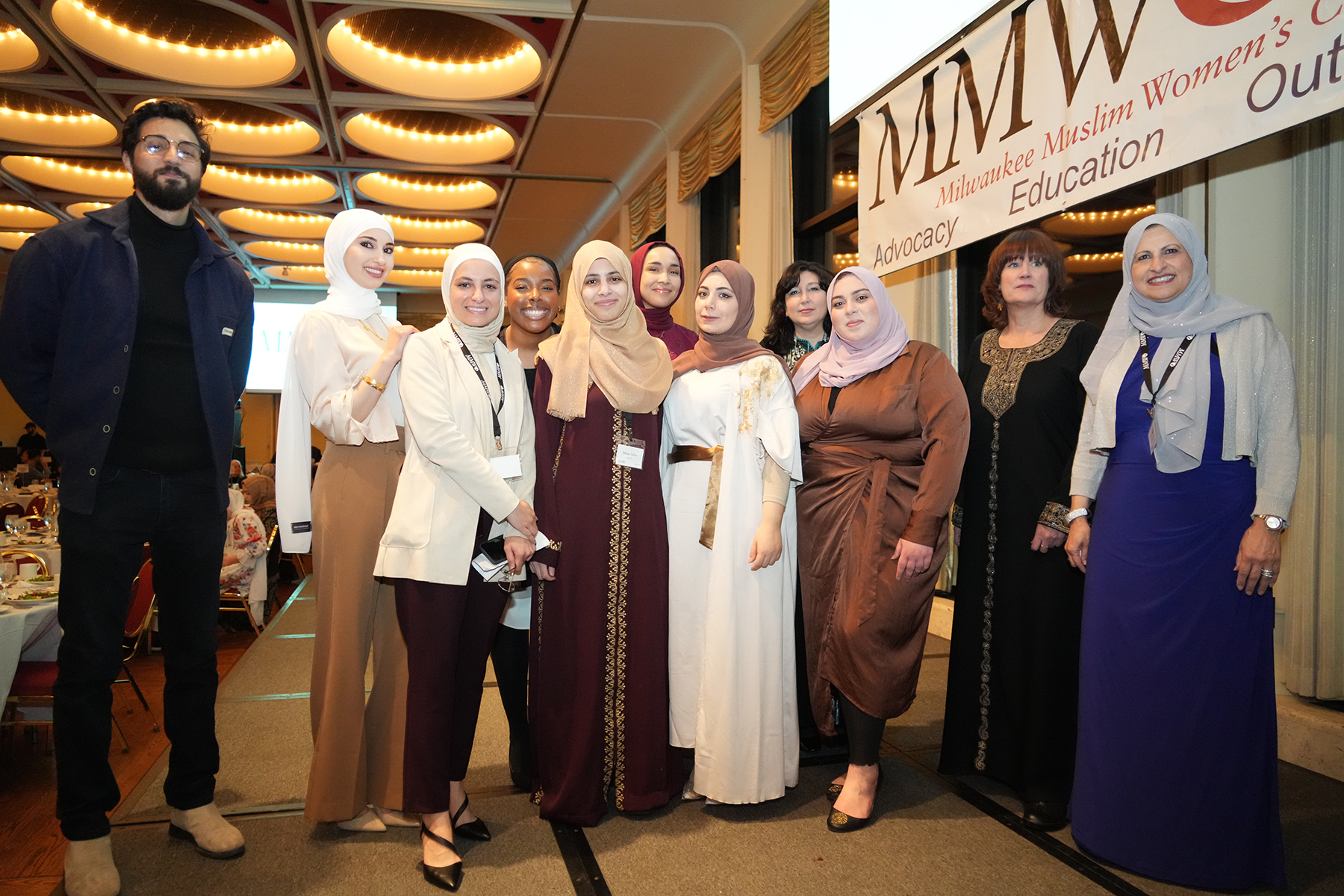 "It was one of the best Gala's I have attended. It showcased all the incredible programs extremely well and provided the audience with a better understanding of what actually goes on at the MMWC. Afterwards, one of our guests texted me to say that her family was so impressed by the magnitude of projects and impressed by how well organized the evening was."
-Basema Yasin, Our Peaceful Home coordinator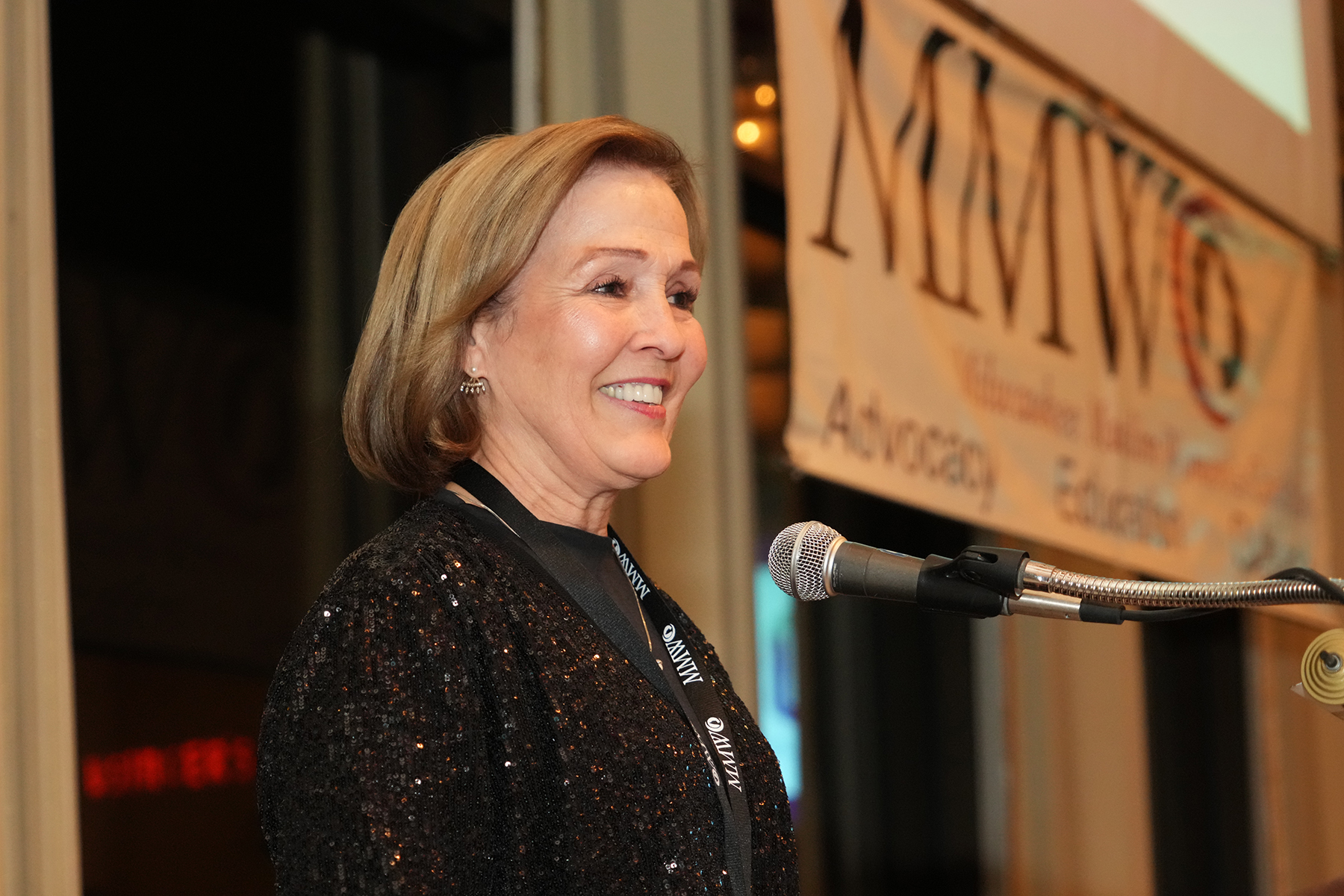 "Writing for the Wisconsin Muslim Journal is such a privilege. I was so happy to have the opportunity to tell everyone." 
–  Sandra Whitehead, lead journalist, Wisconsin Muslim Journal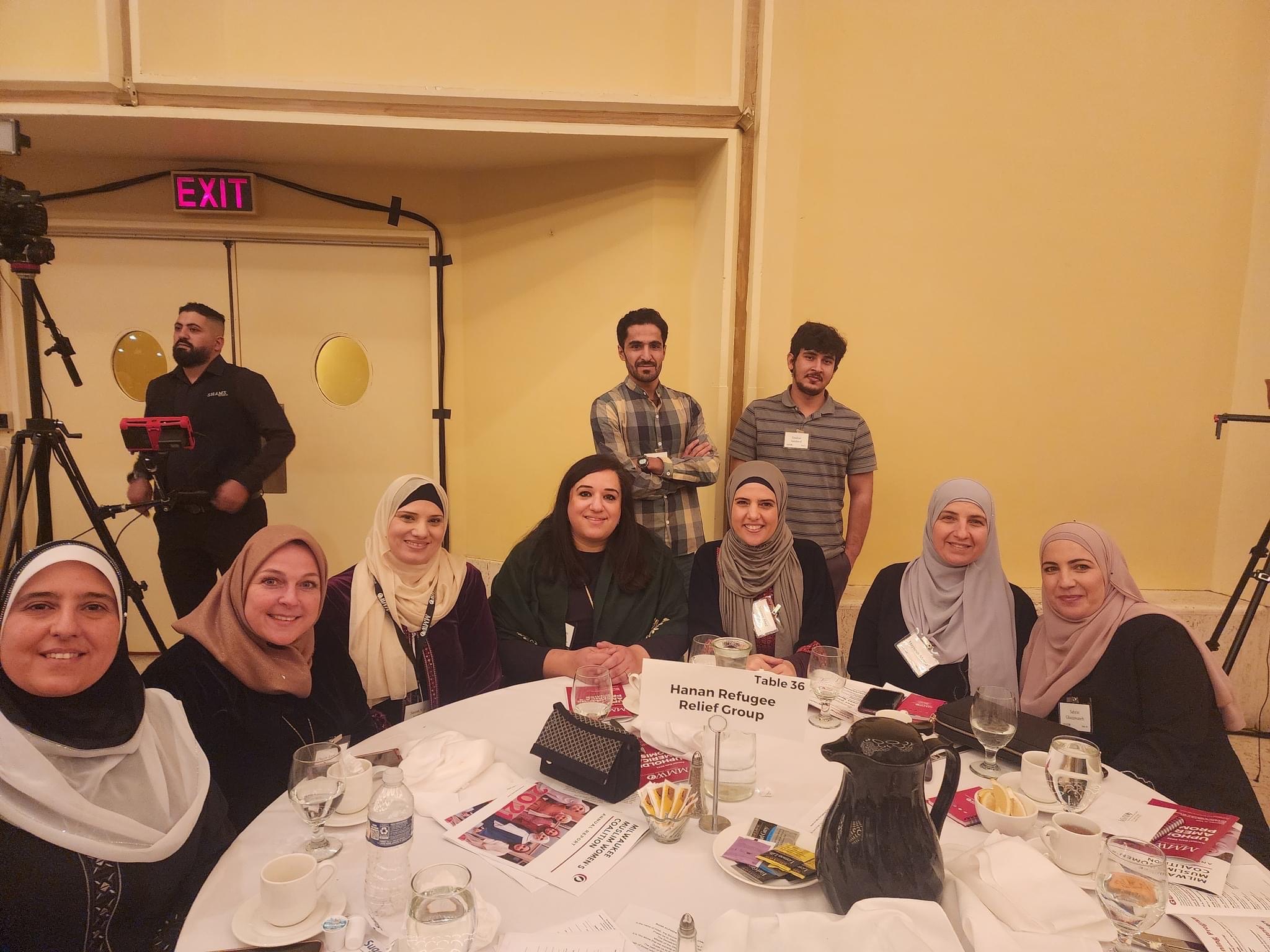 "We had a wonderful time attending Milwaukee Muslim Women's Coalition's 12th Annual Gala. The night was filled with amazing speakers, attendees and a performance by Ghurba Dabke to end the night!"
– Hanan Refugee Relief Group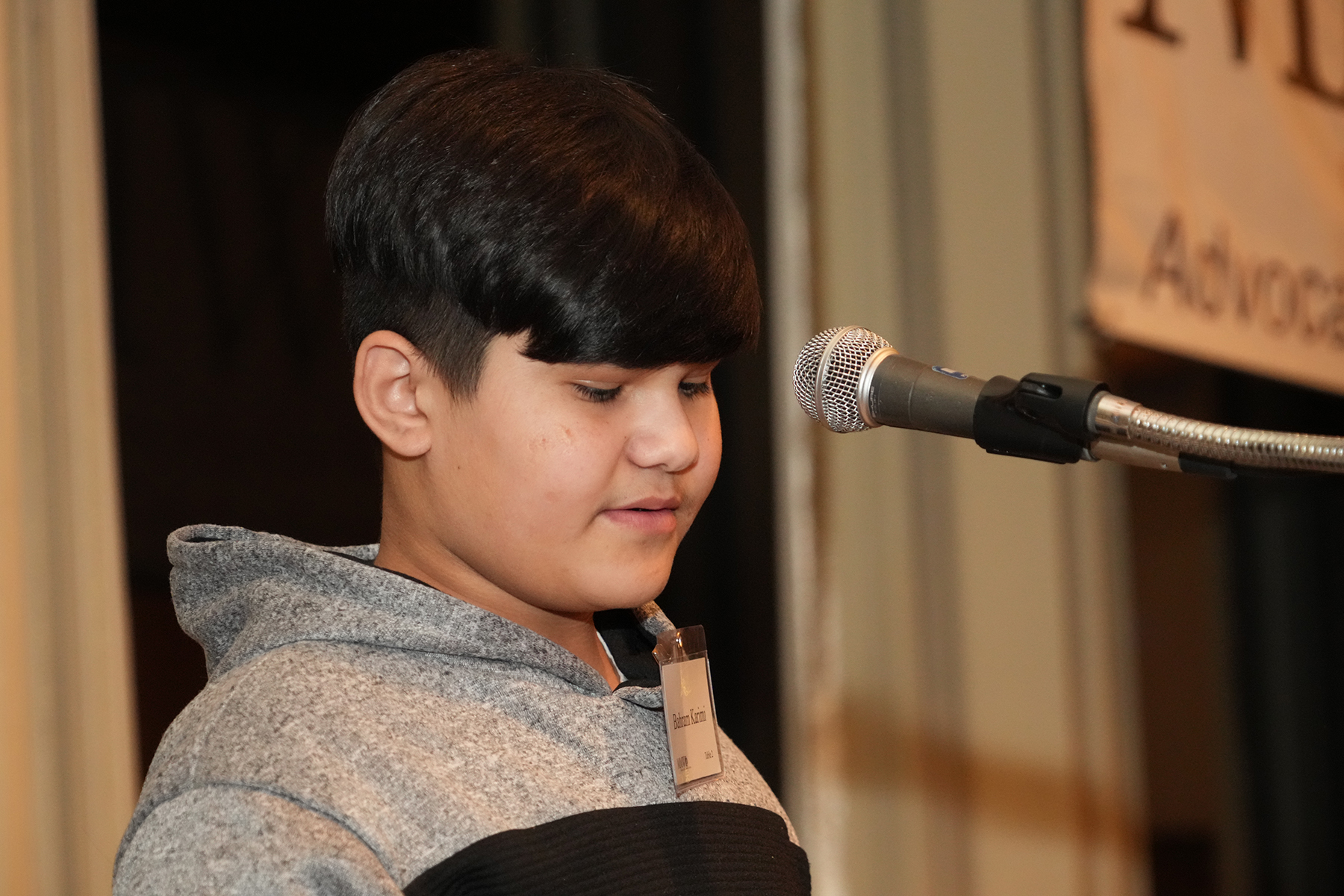 "I am very thankful to the "Be a Buddy" program because it has helped improve my English skills. The caring teachers give us a variety of fun techniques like flashcards, conversation, and games.
When I started the program, I didn't know how to write English, and now I can read signs and understand other English speakers.
Every Saturday, I learn something new. One week I might learn painting, other weeks I might learn drawing so I can use these things to express myself. A few weeks ago, we began a new art project where we were given an outline of a kite that represents each of us as Afghanis.
I also love gym time and playing basketball. It gives me the space to enjoy myself. There are so many good parts of this program, but allowing me to share my stories of my family and to talk about my country makes me feel I could be myself no matter where I am."
Bahram,  Afghan "Be a Buddy" program participant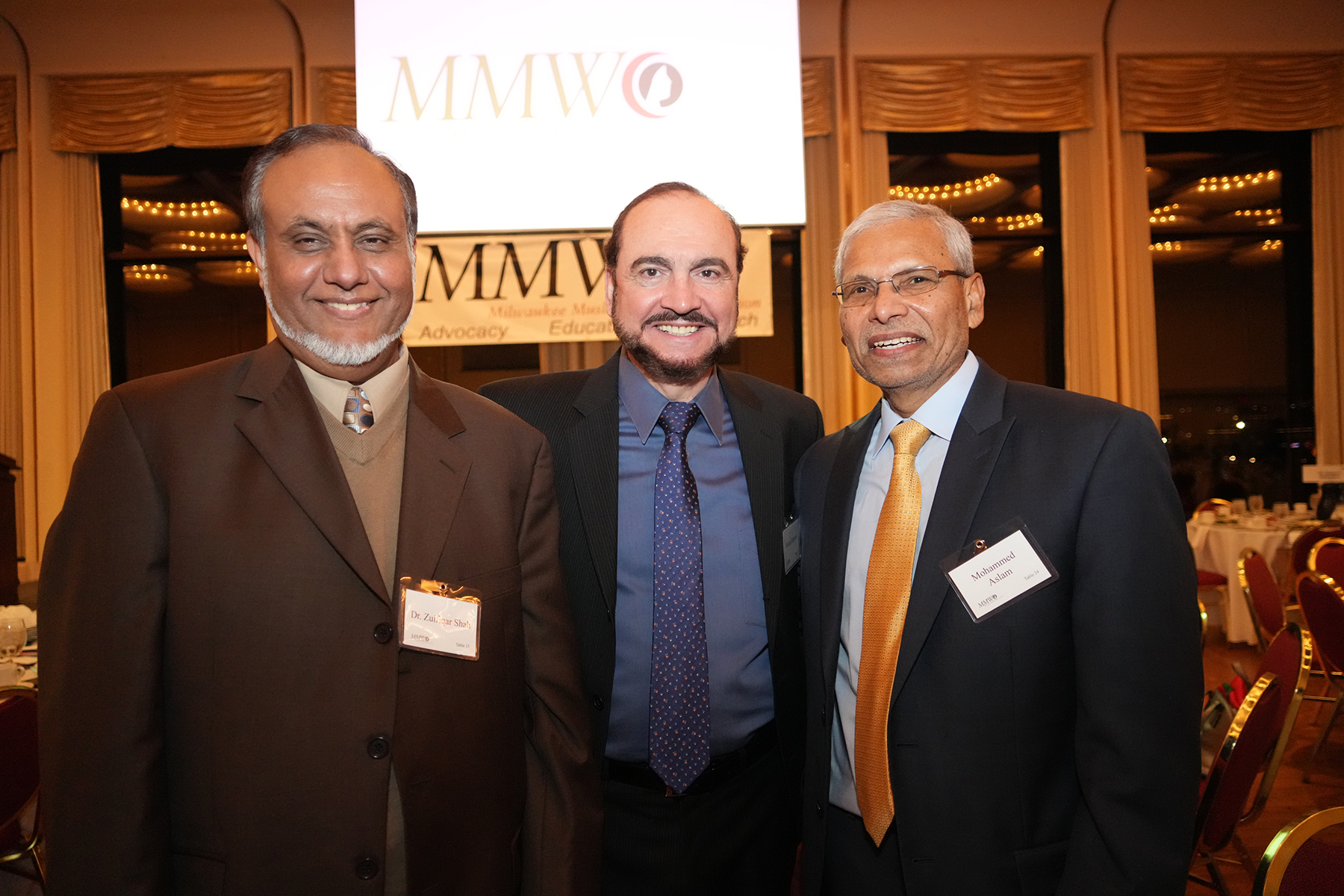 "Congratulations for a night of wonders, accomplishments and well deserved appreciations. May Allah SWT bless you and the team for dedication, professionalism and service. We are so proud of MMWC and its multifaceted and multidimensional work. I was honored to witness the steady growth and statewide recognition. May Allah SWT honor you and the team." 
– Dr. Zulfiqar Shah, religious leader, Islamic Society of Milwaukee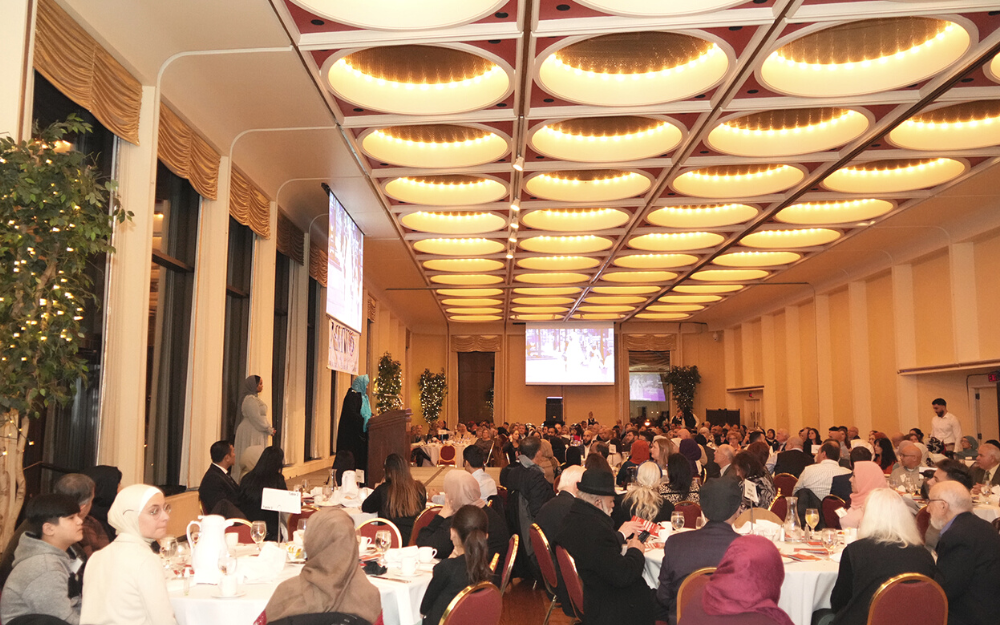 "Huge congratulations on a fantastic gala – it was spectacular!  The energy in the room was high and folks were noticeably delighted to be back in person for MMWC."
– Thea Lavin, marketing specialist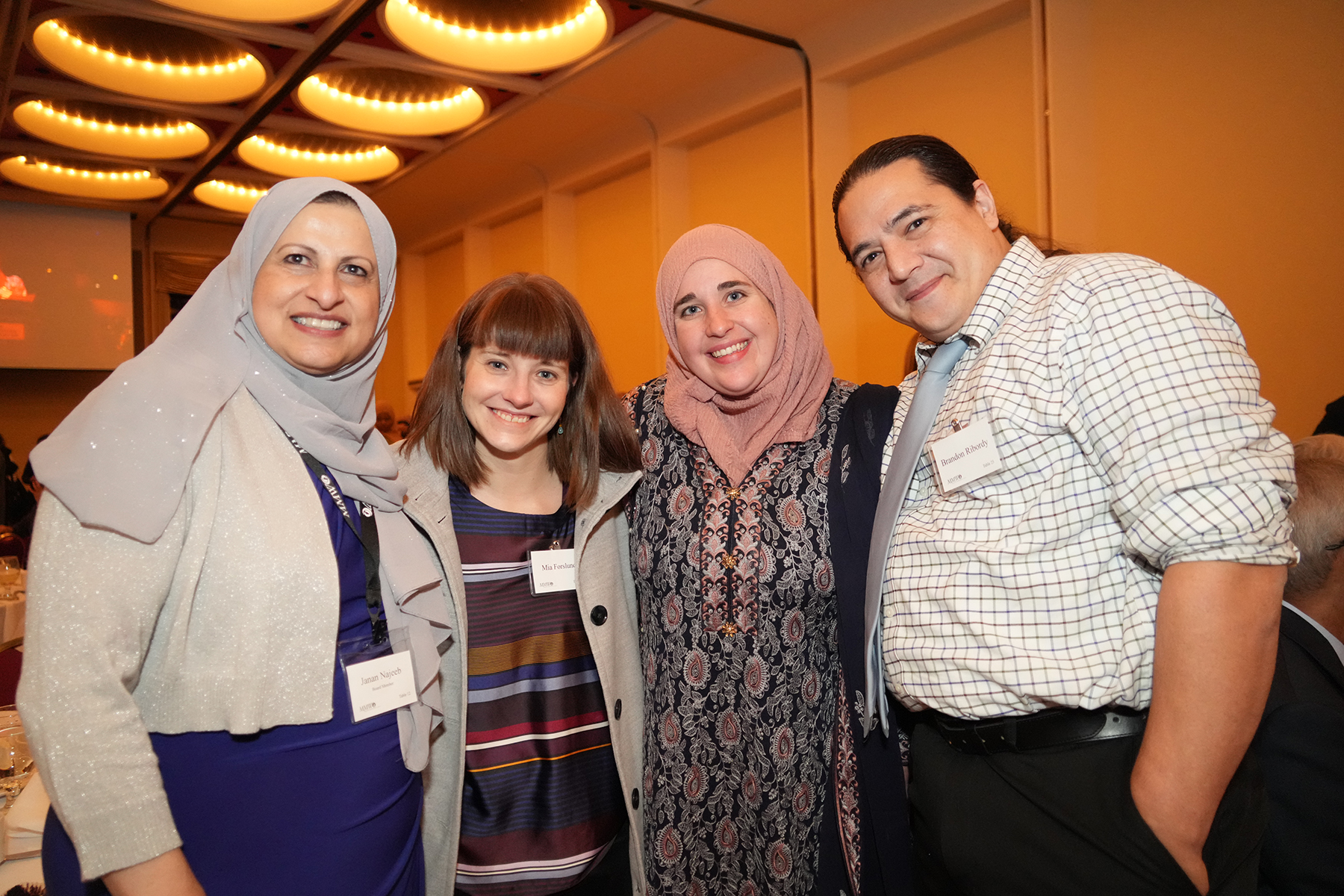 "So glad to be a part of the gala, I was amazed at the scope of work being done by MMWC and the impact it has on the community. I left energized to continue the partnership work with PBS Wisconsin."
– Kelly Saran, Wisconsin Life, series producer, PBS Wisconsin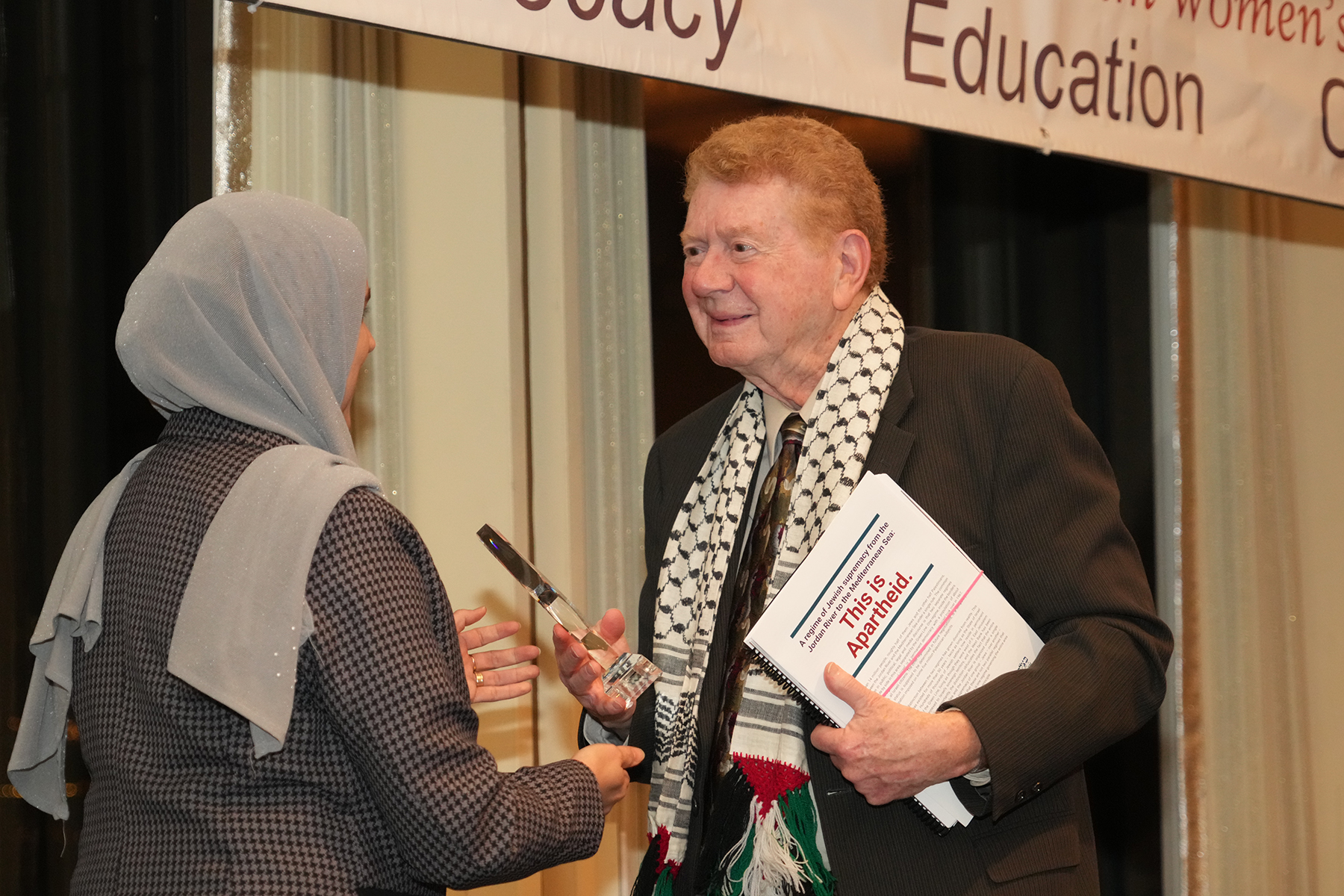 "I appreciated the opportunity at the MMWC gala to speak boldly and honestly against Zionist oppression of the Palestinians. Palestinians deserve freedom and justice."
– Dr. Robert Ashmore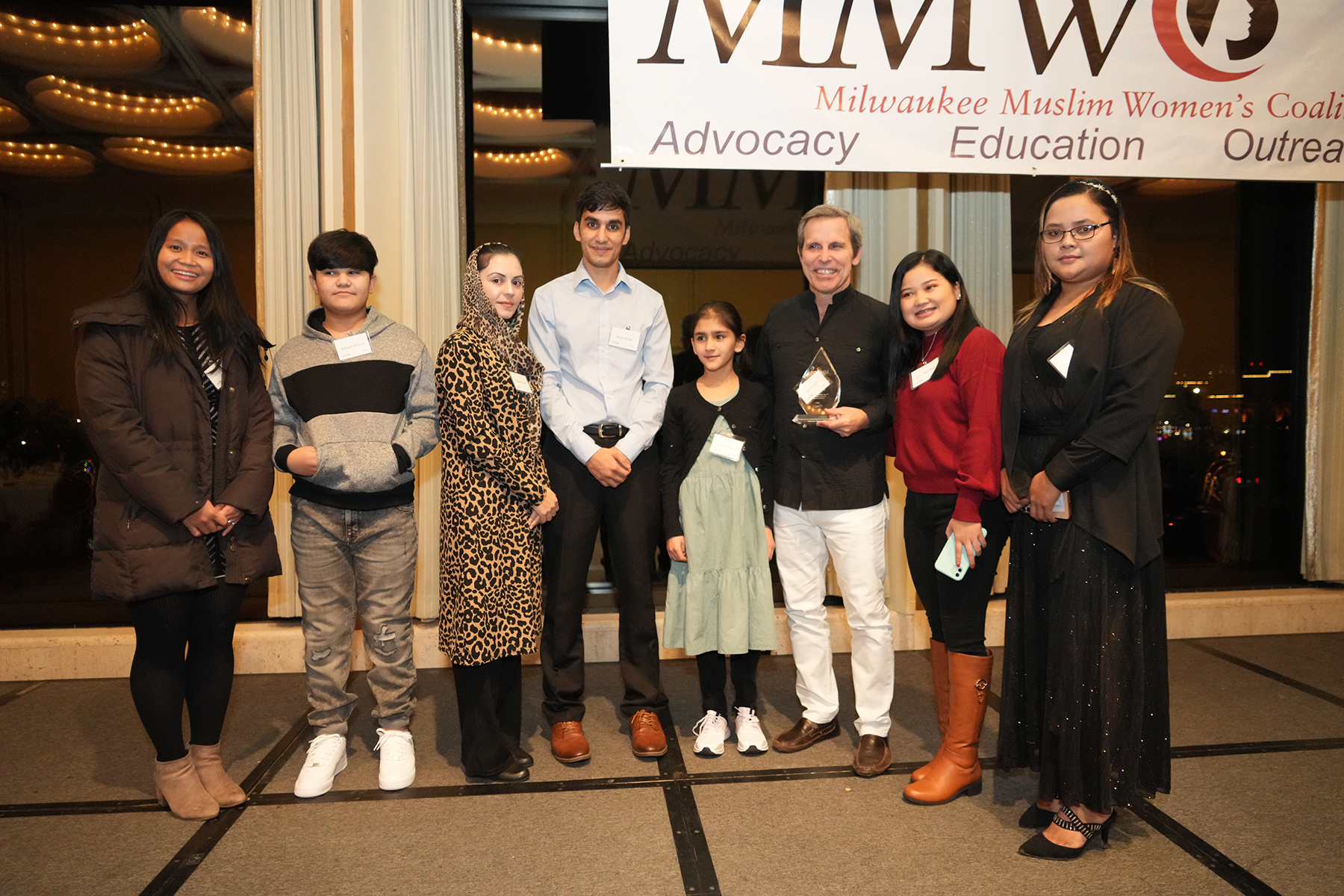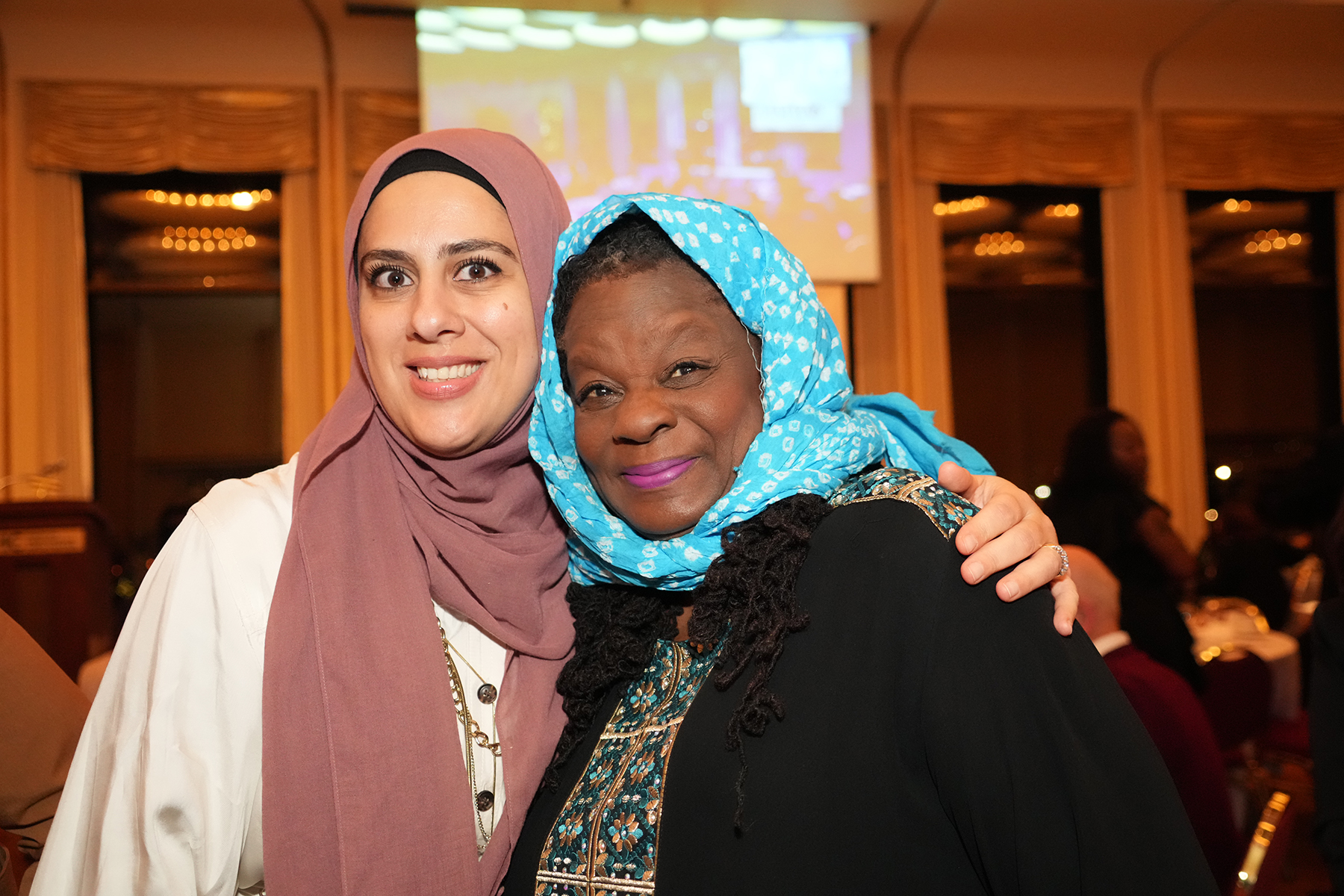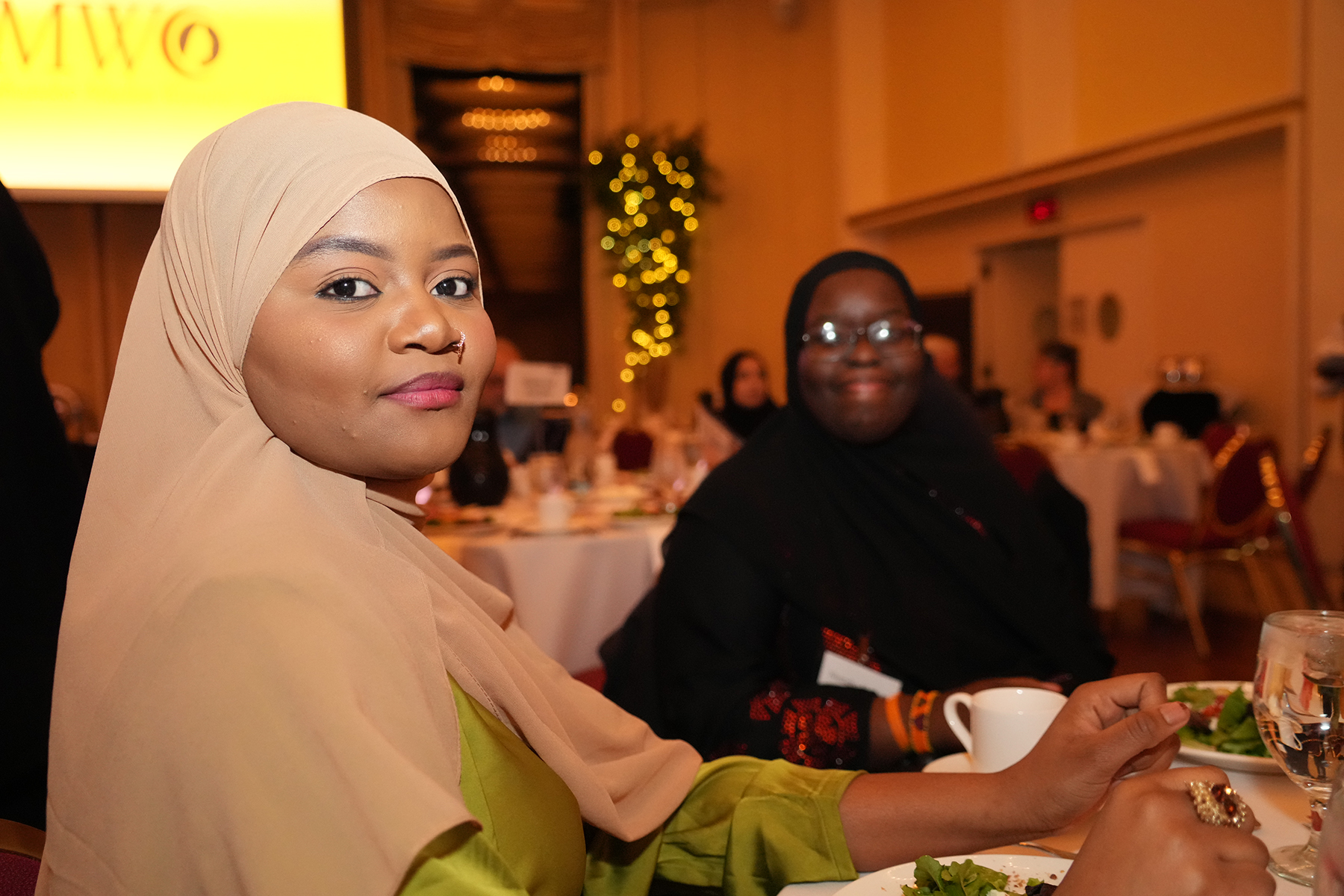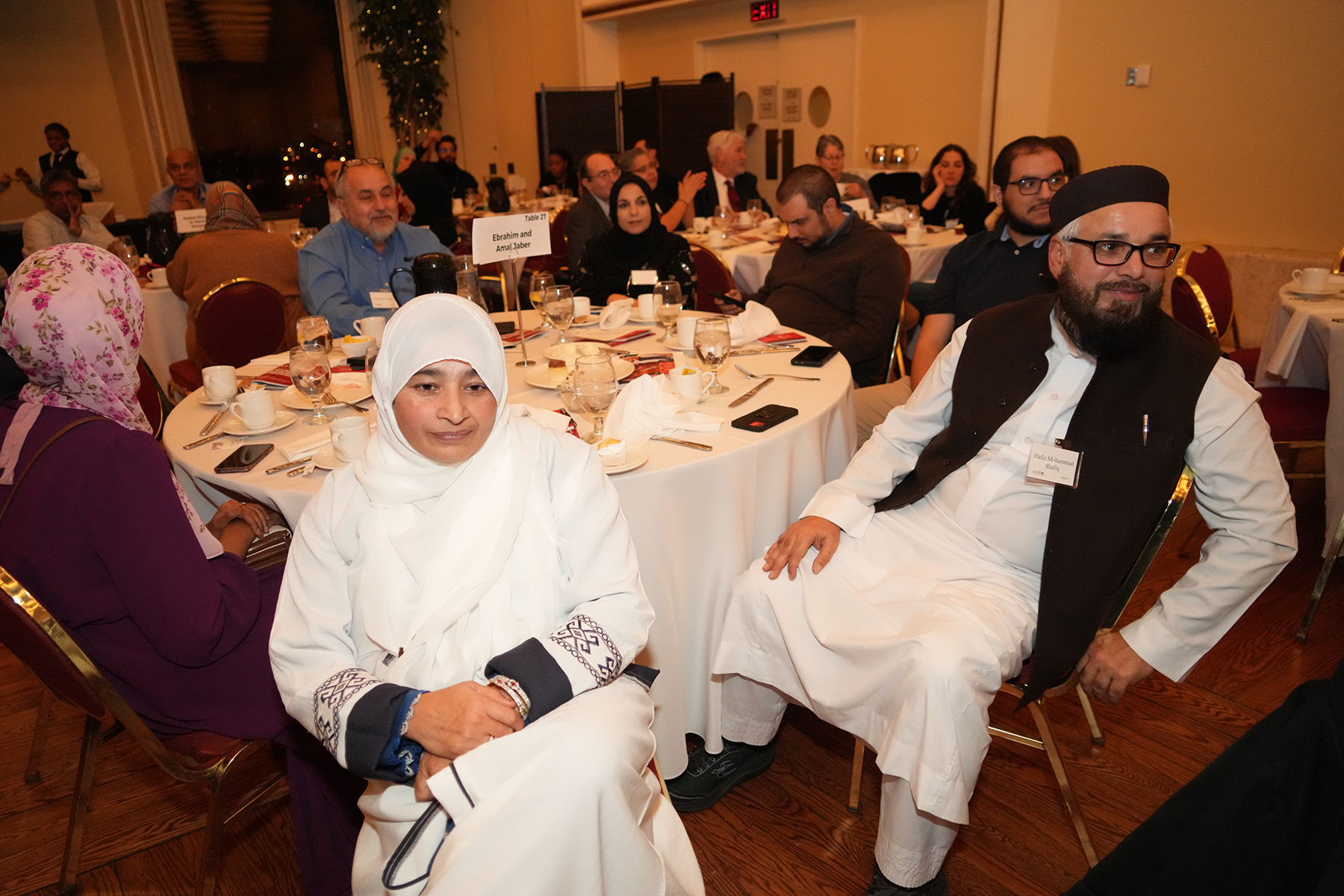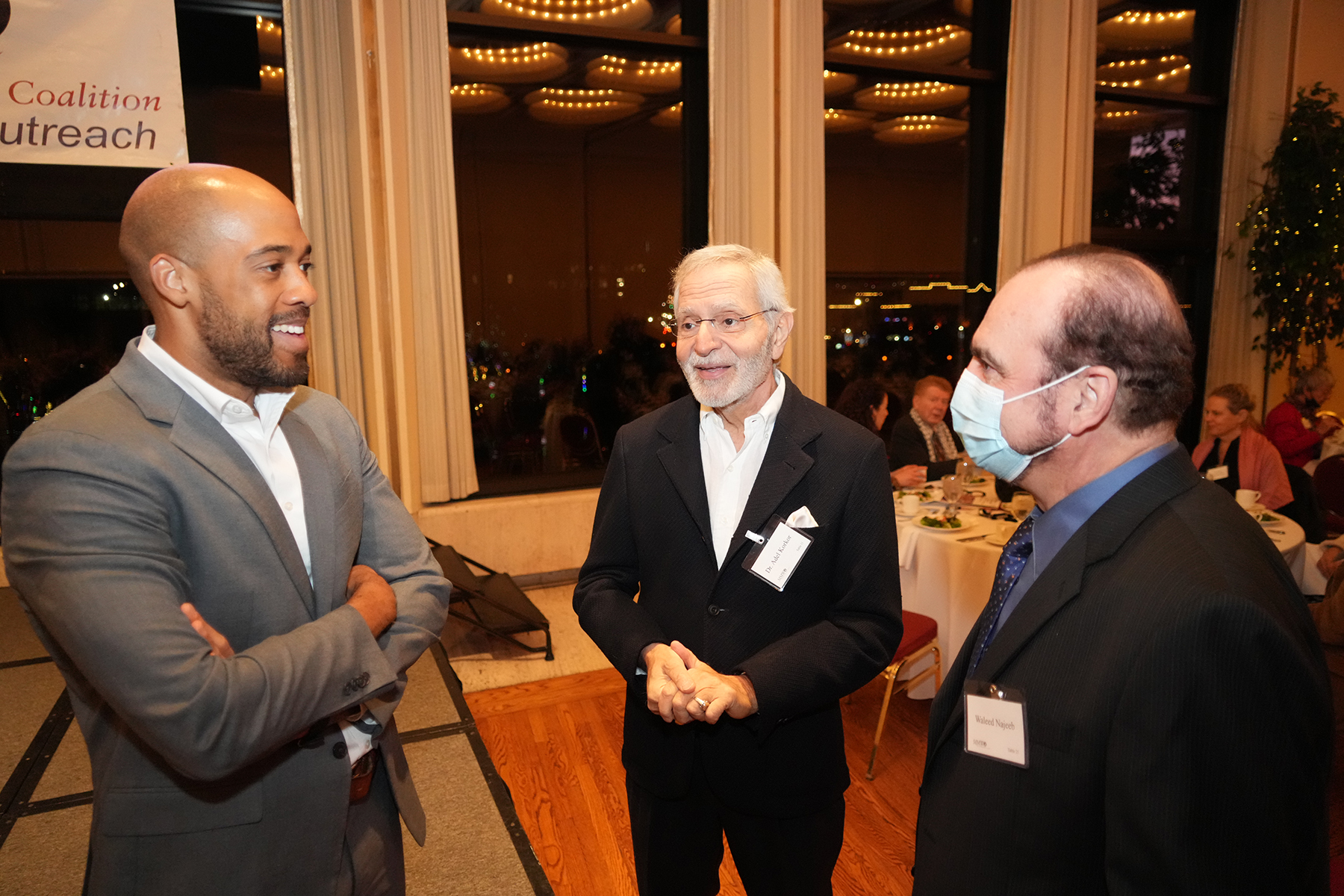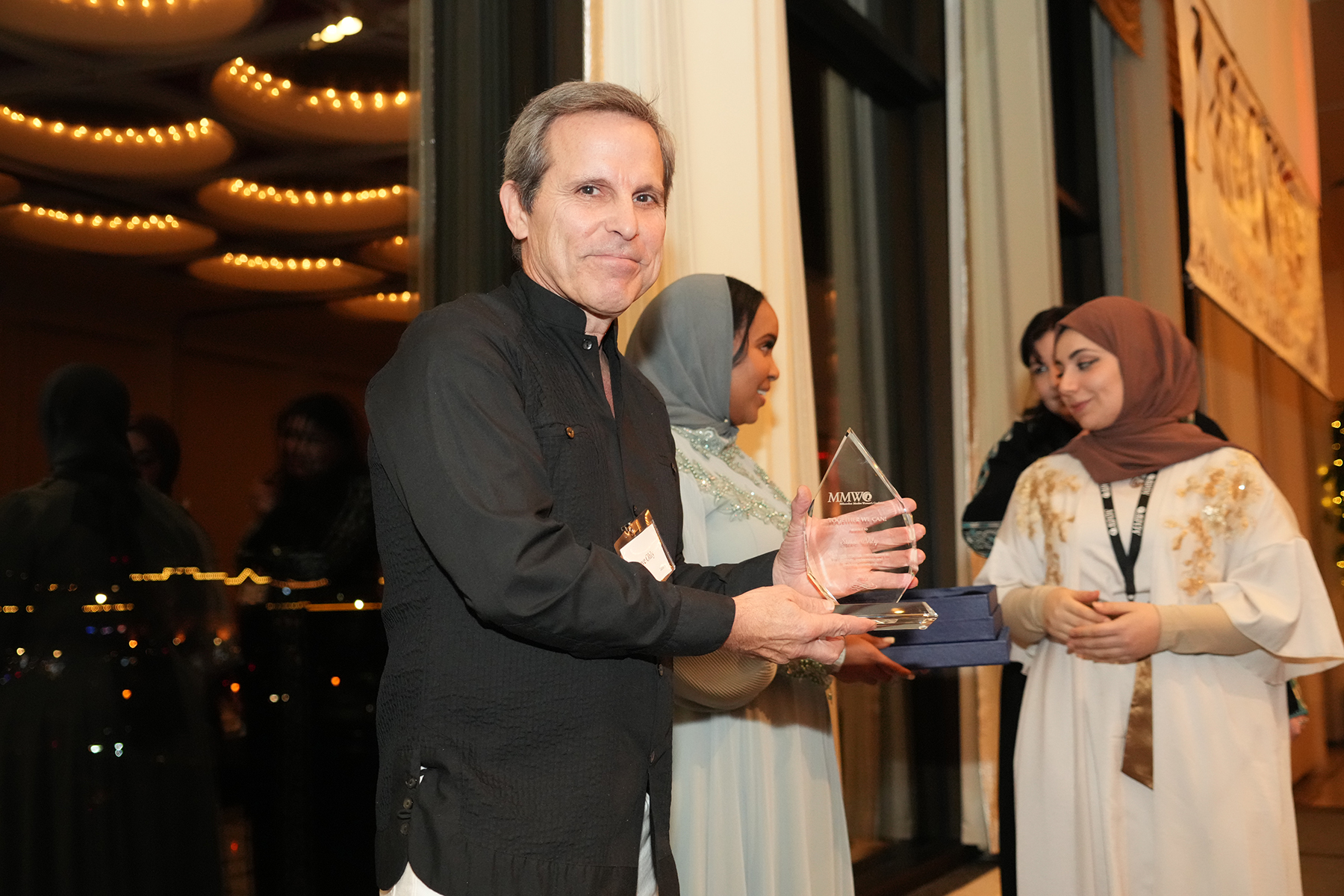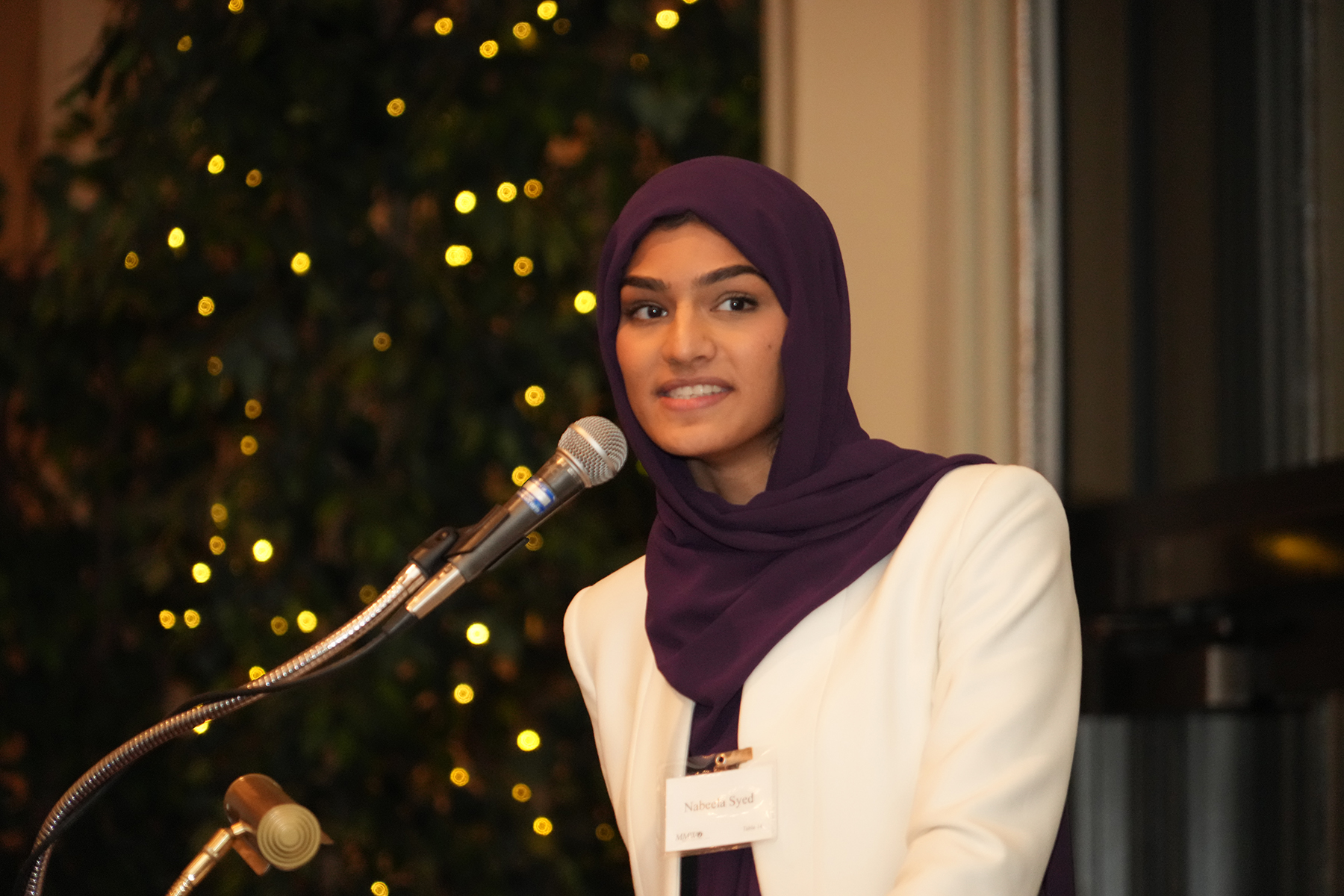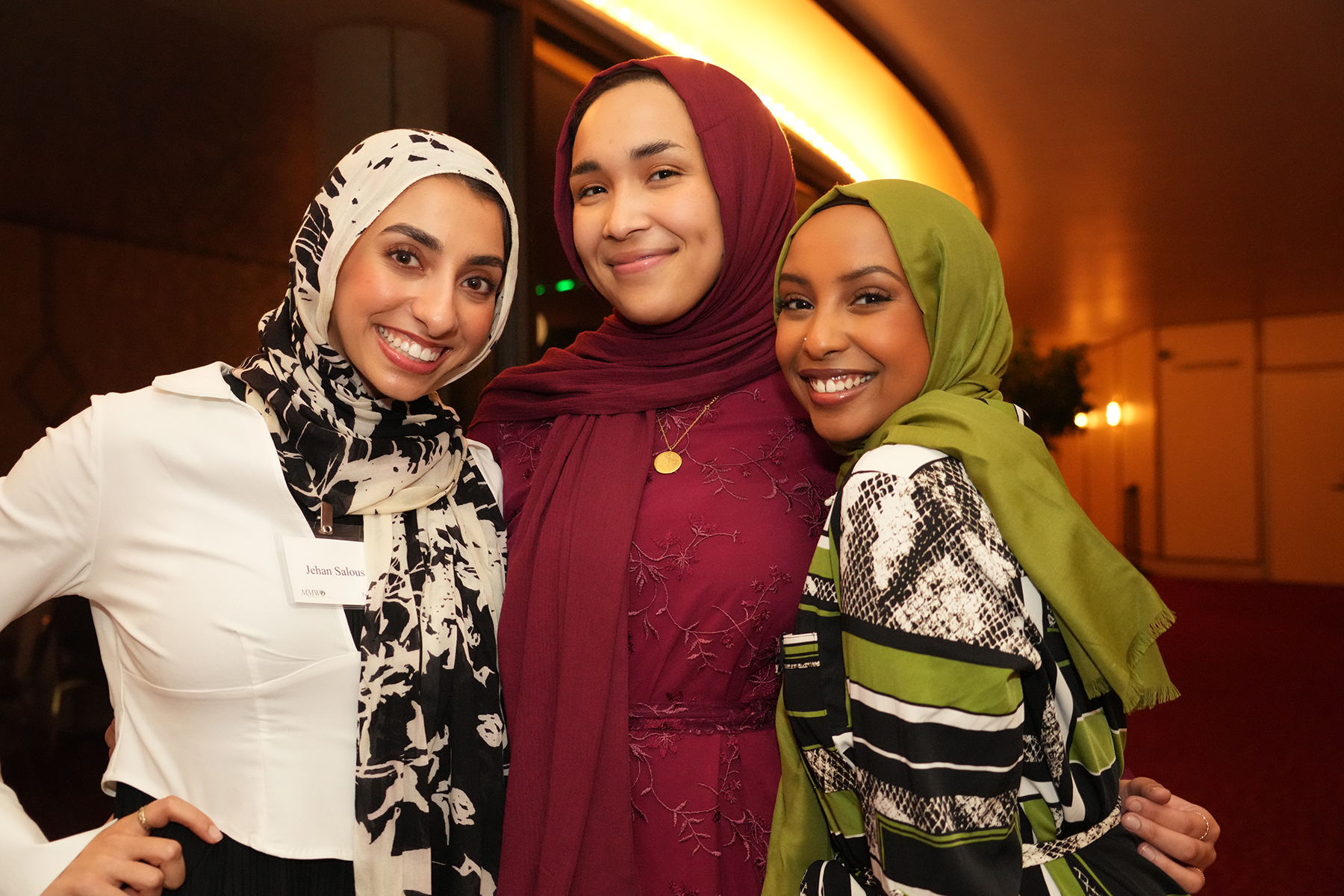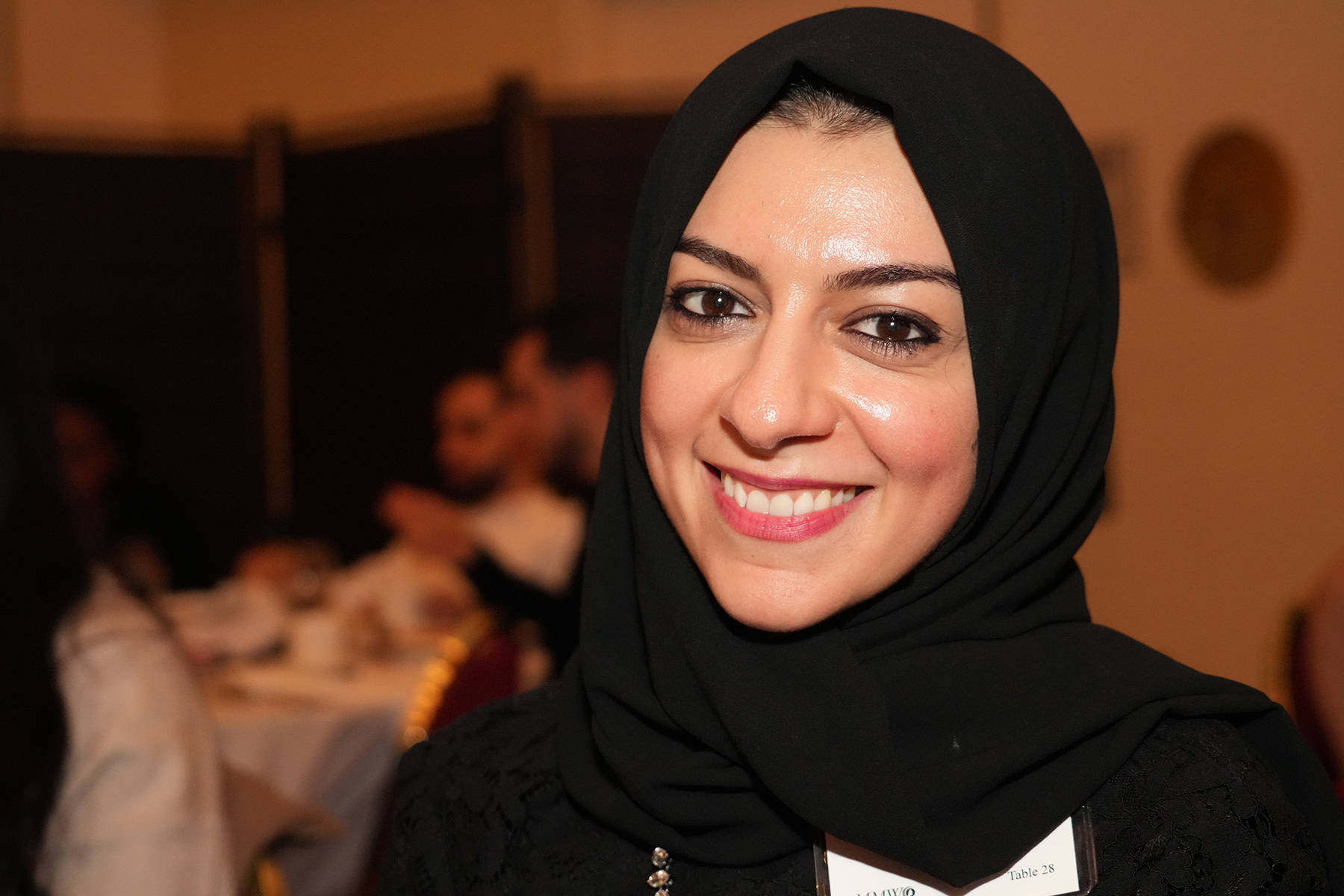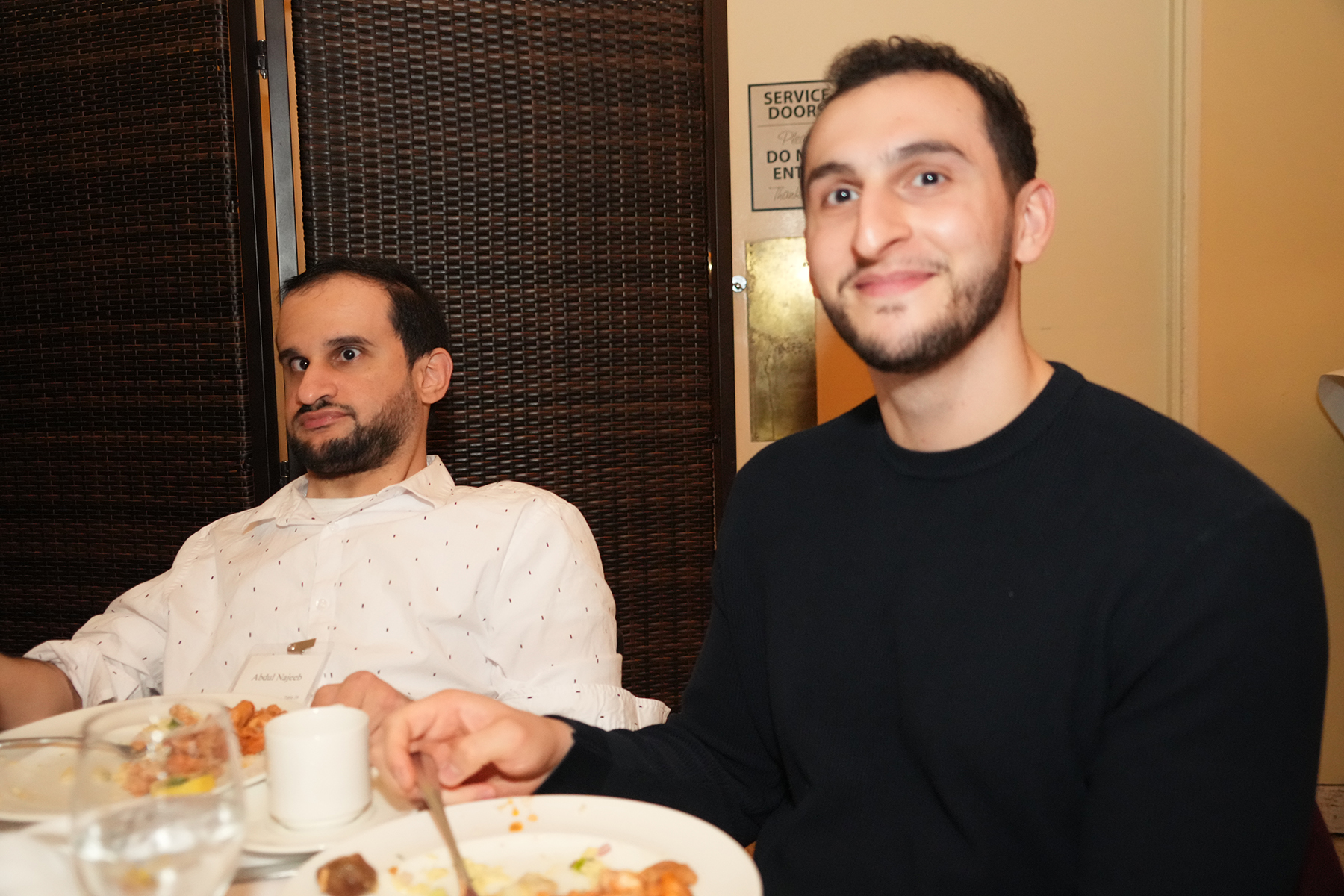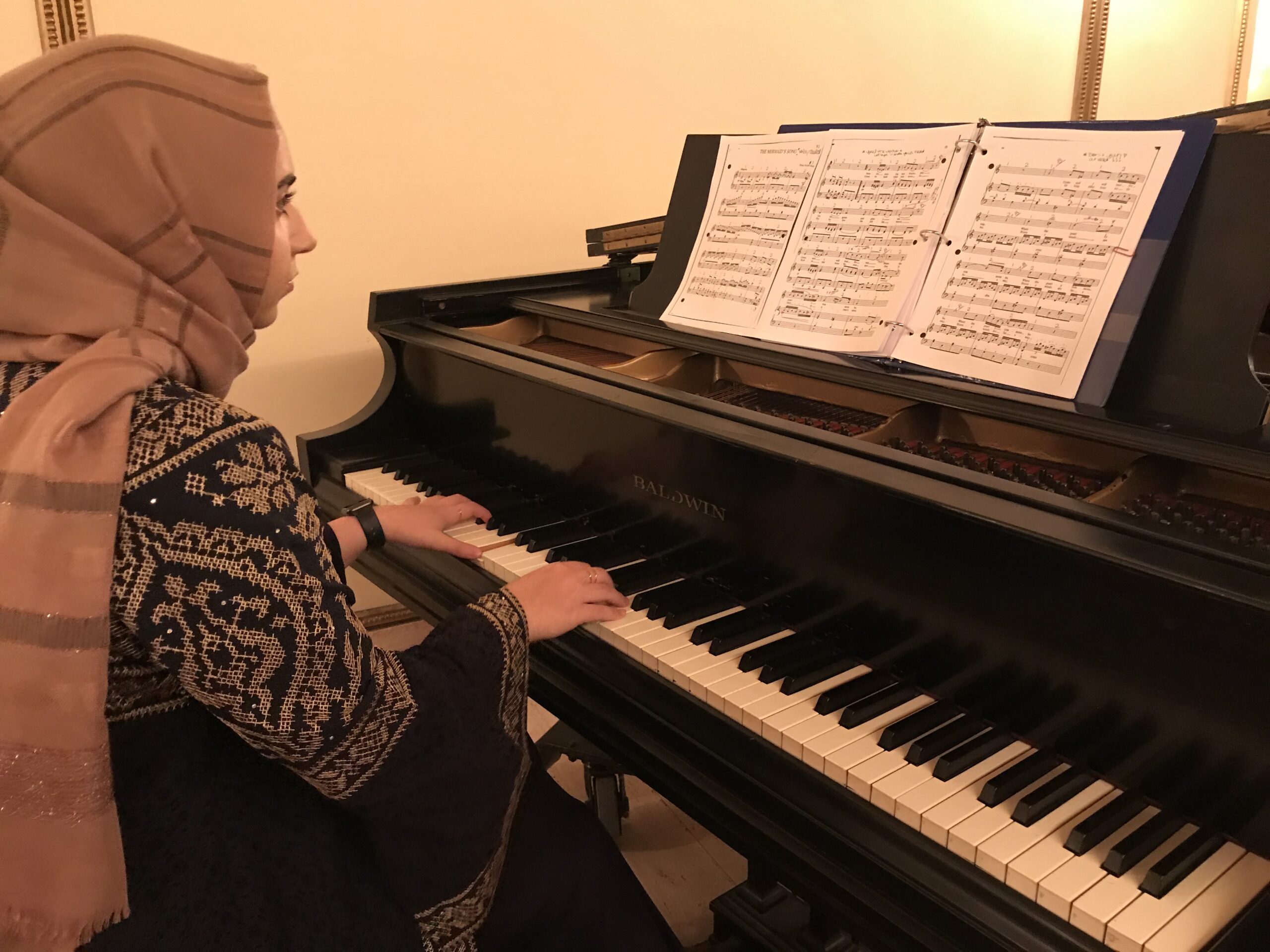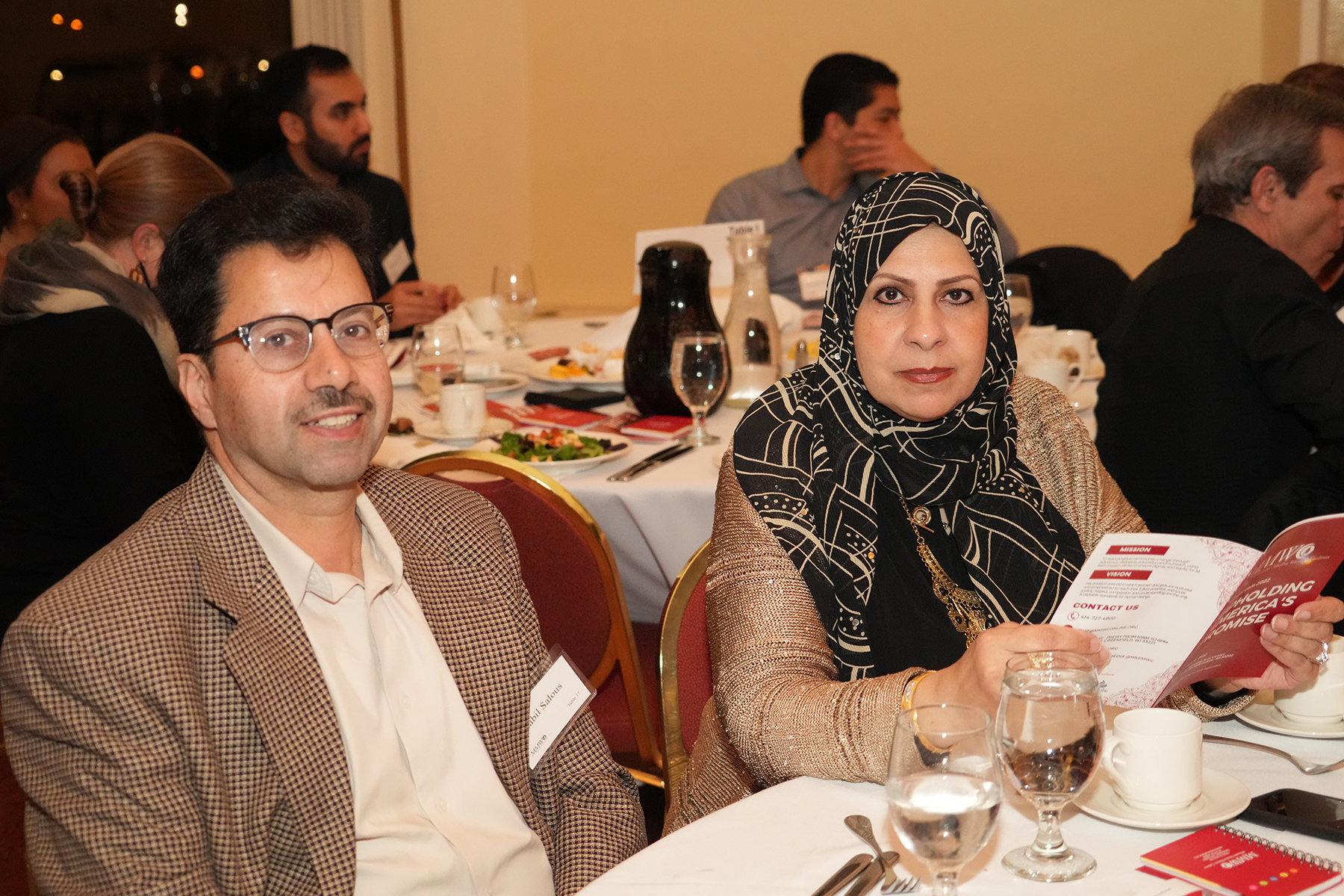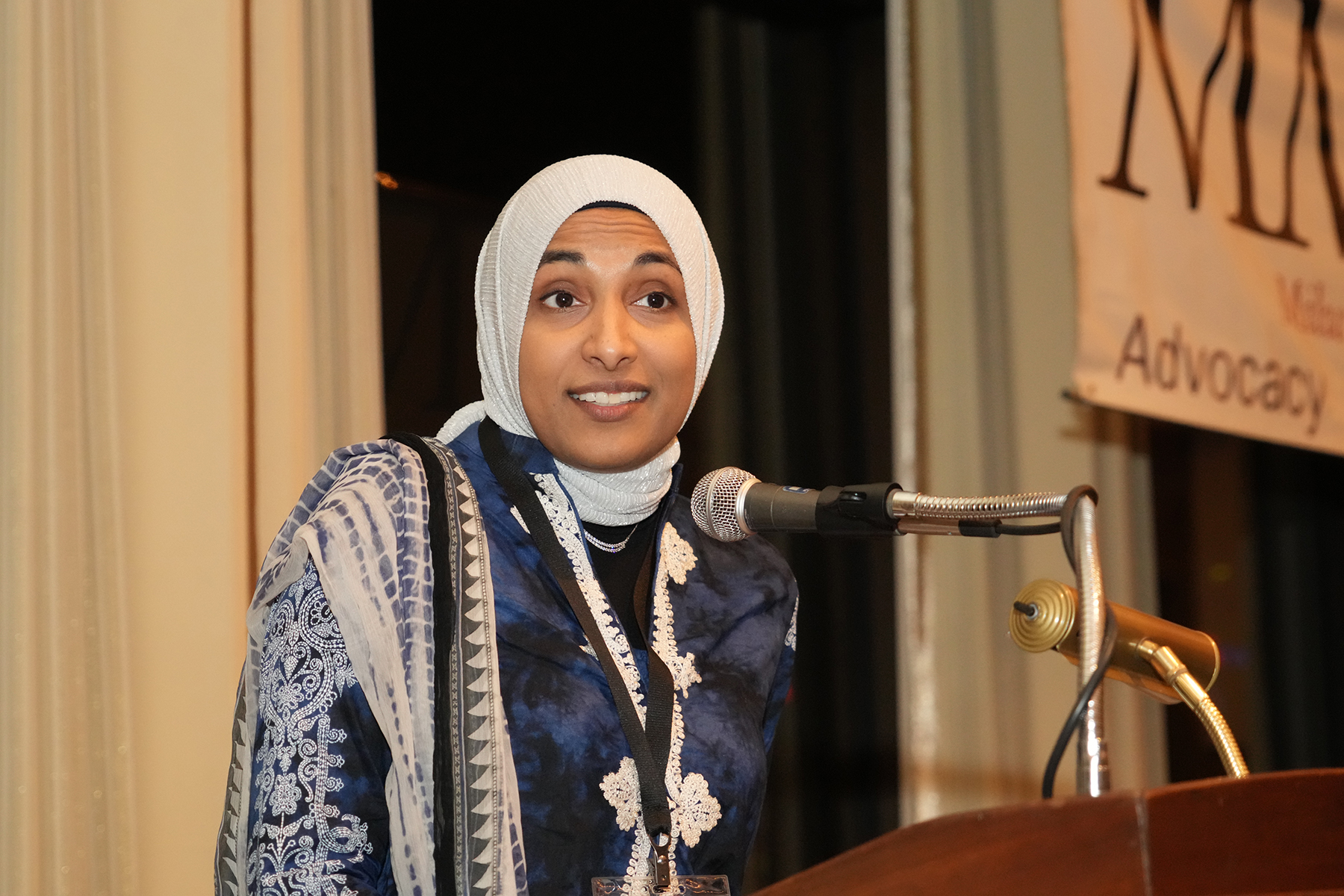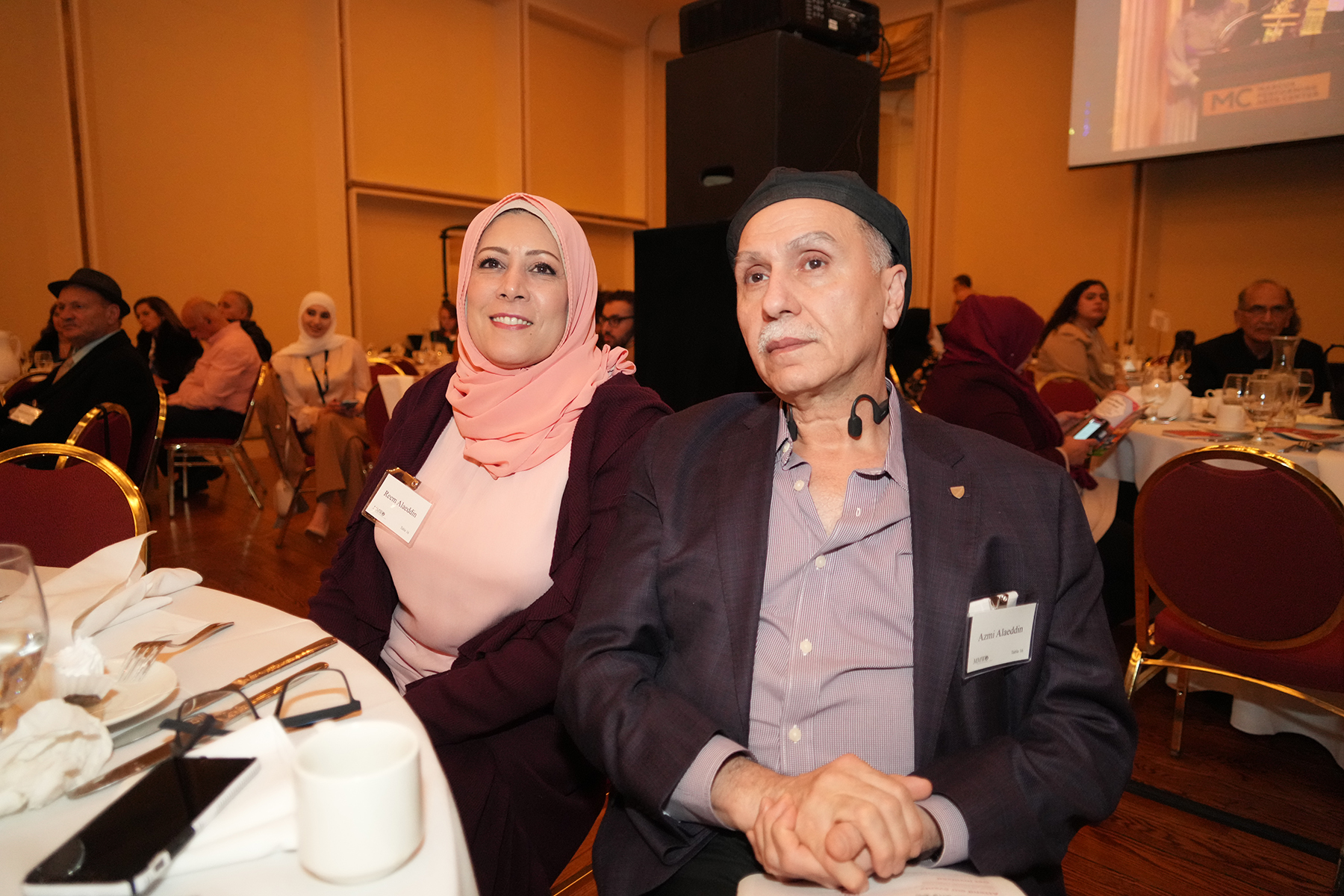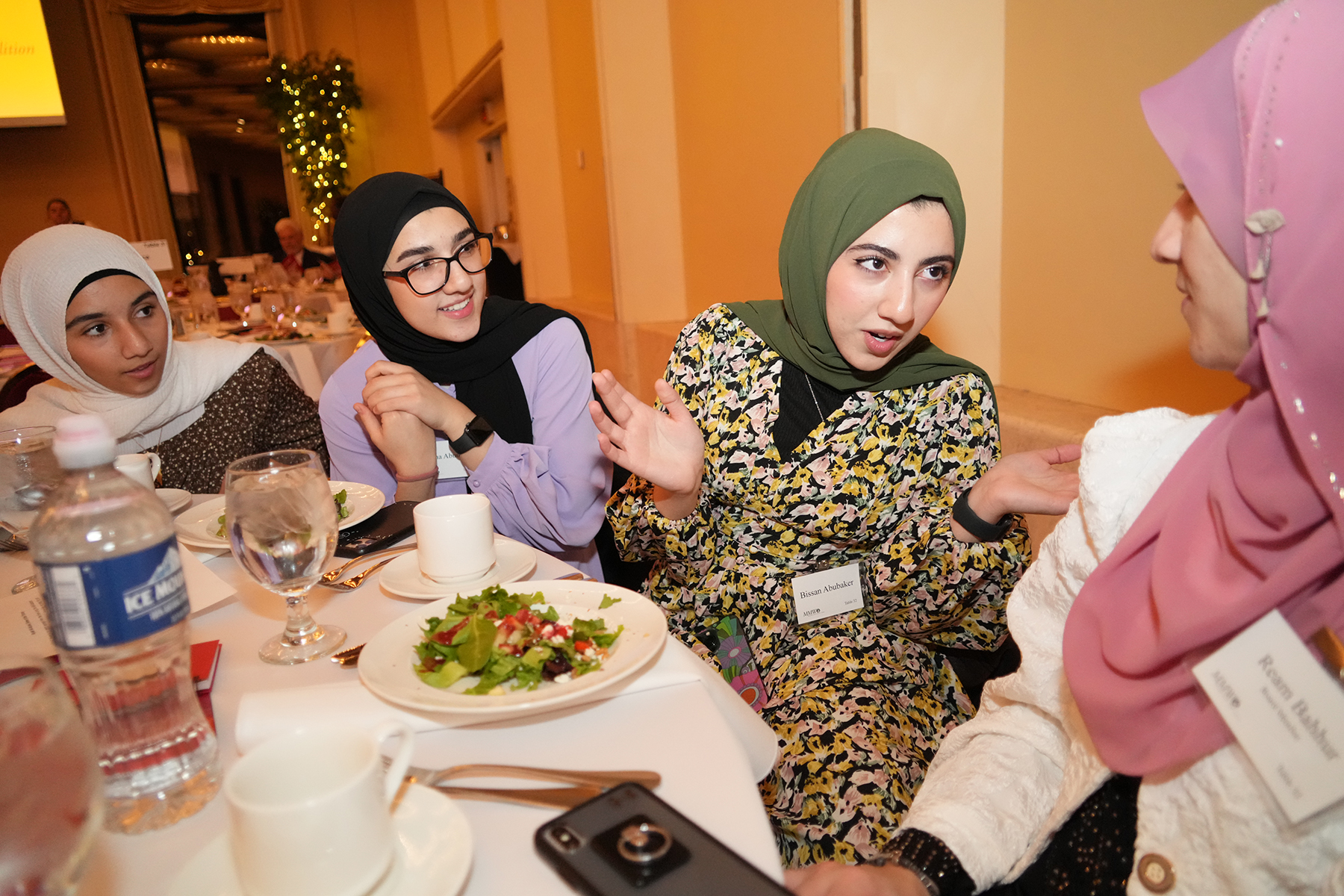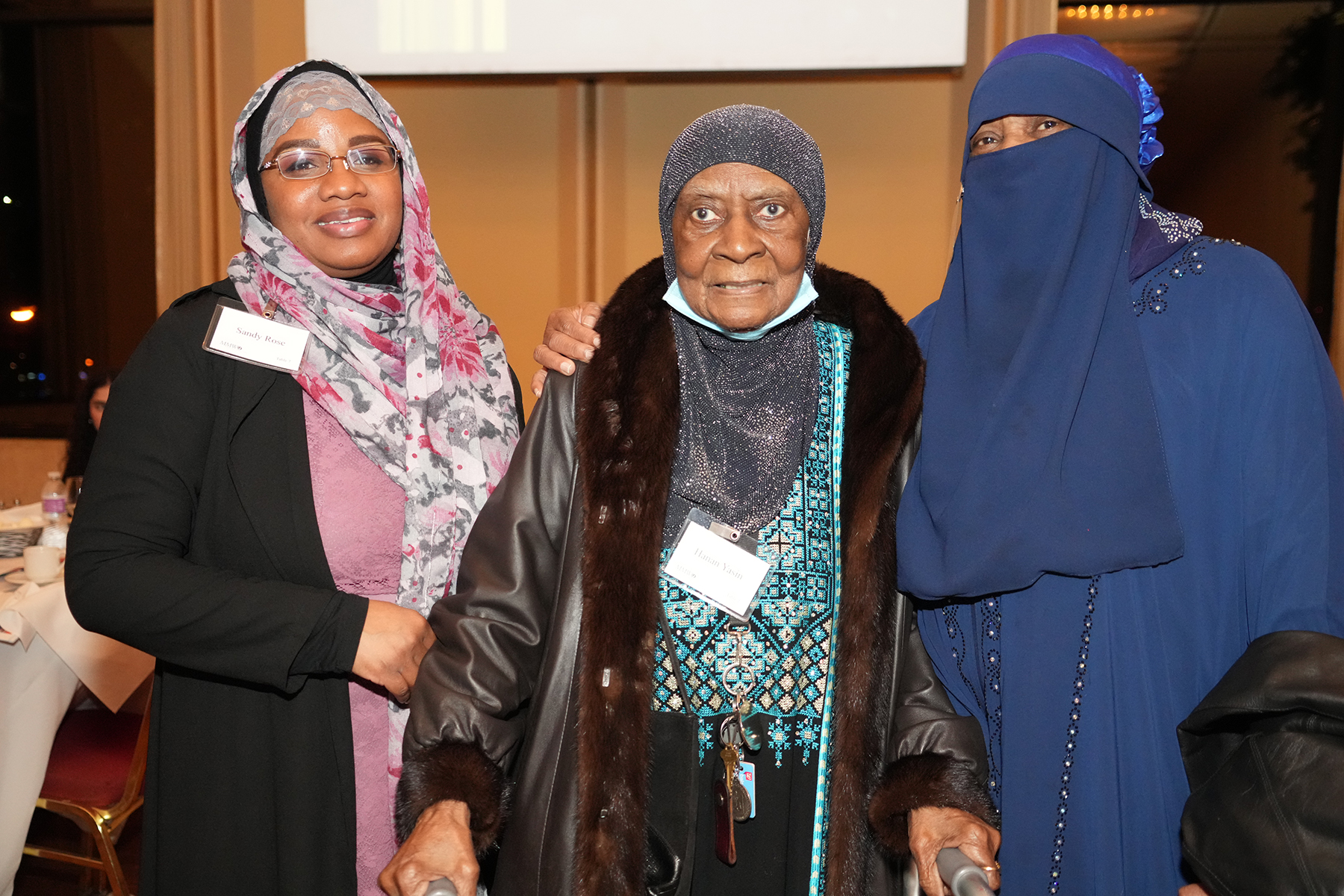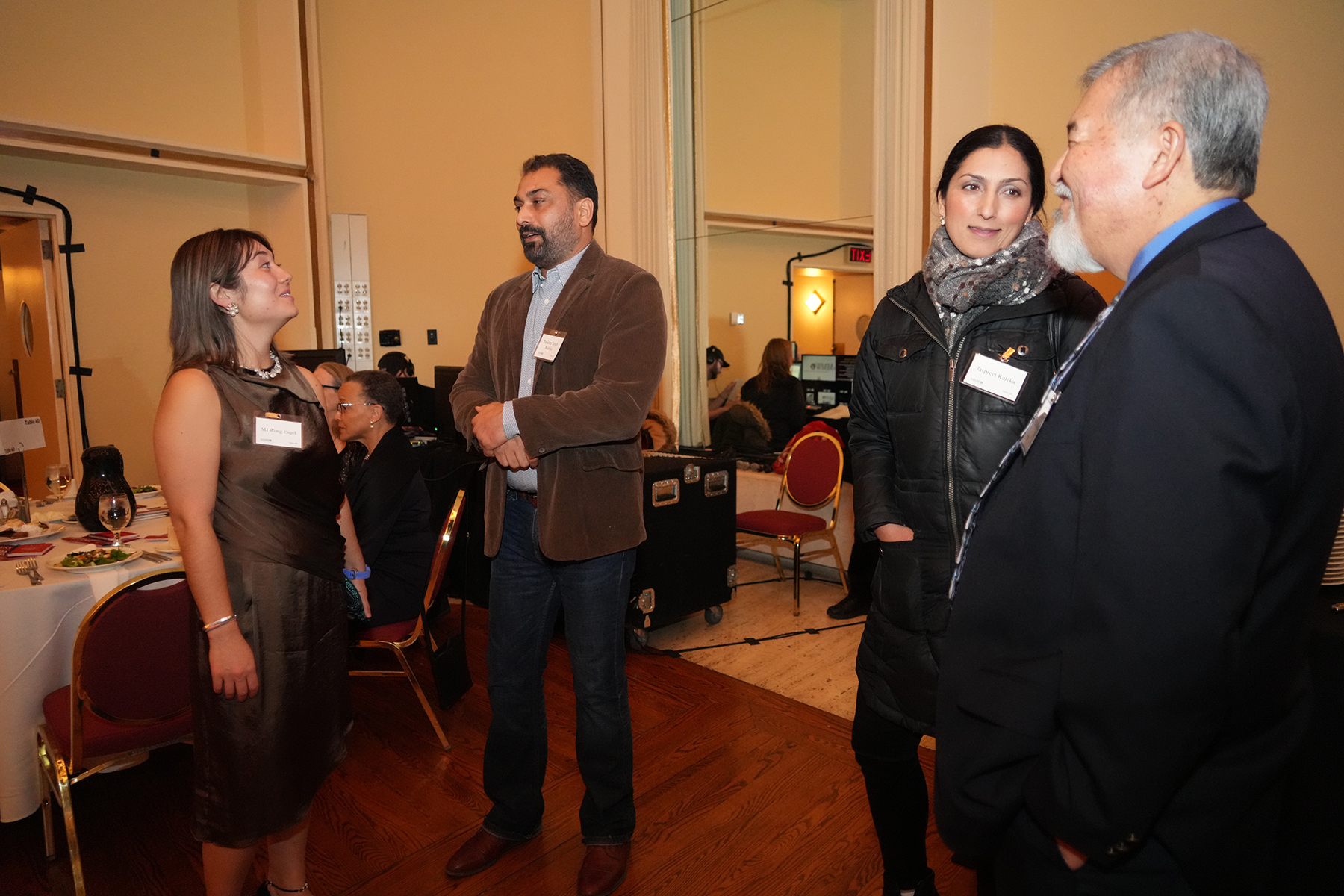 "A few pictures of our friends at the Milwaukee Muslim Women's Coalition Annual Dinner.  Thanks for the important work for everyone in our Milwaukee community."  
-Interfaith Conference of Greater Milwaukee