A Rohingya family from Milwaukee operates Milwaukee's only halal Malaysian food truck, giving Milwaukee's Burmese and Rohingya communities access to traditional foods. Milwaukee has the largest Rohingya refugee population in the United States.
Amir Mohammad Ali and his wife Majidah Mohammed Yousef opened Taste Amir's Roti Food Truck in July 2020. The truck serves two locations: Wilson Park, 1601 W. Howard Ave., and South 13th Street and West Ohio Avenue.
How it all started
Amir Mohammad Ali was a Rohingya refugee who left Burma at a young age to go live in Malaysia. Ali worked in restaurants in Malaysia for many years. Once he saved enough money, he opened one himself and managed another.
Coming to the US as a refugee eight years ago, Ali wanted to pursue work in the food industry and try to open something of his own in Milwaukee.
After seeing multiple food trucks in  Milwaukee one day as he was delivering food for DoorDash, a bolt of inspiration struck him.
"Why don't I open a food truck with Malaysian food here since it does not exist," Ali thought.
 Majidah Mohammed Yousef, co-business owner with her husband, shares in the cooking. "The Muslim community in Milwaukee has never had a halal Malaysian food truck and so that is why we thought it would be a great idea," she said.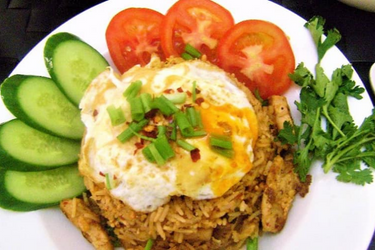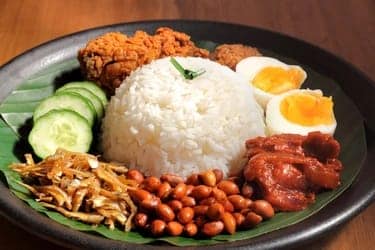 How is business?
A Taste of Amir's Roti opened July 4, 2020, early in the COVID-pandemic. "The first two weeks were rough but after Sister Anisa Schaub from the MMWC (Milwaukee Muslim Women's Coalition ) stopped by the food truck one day, she went and spread the word to the community about our business," Youssef said.
The business has now blossomed and become very popular among the Milwaukee Muslim community, reaching a diverse pool of customers, the owners say. The most popular traditional dishes are fried rice, Dosa Masala, and mortabag (a flat bread filled with meat), they say.
            The food truck is opened from 11 a.m. to 8 p.m. every day except Monday. In the summers the food truck is stationed next to Wilson Park, 1601 W. Howard Ave. The park allows customers to utilize its outdoor seating area, which also helps with COVID-19 social distancing requirements. During the winter, the food truck is stationed at South 13th Street and West Ohio Avenue where customers can park behind the food truck and eat in their cars.
"Many people are coming to eat at the restaurant because they saw it online and many who want to try Malaysian food come here since there are not any other places they can in Milwaukee," Ali said. Ali is proud to be able to provide halal food to the Muslim community and have it be healthy Malaysian food, he said. He is also proud to be the first halal food truck in Milwaukee.
The family said they are very grateful for the amount of support they have received from the Muslim community, who have spread the word about their food truck. In the future, they hope to open a restaurant in a building as well.