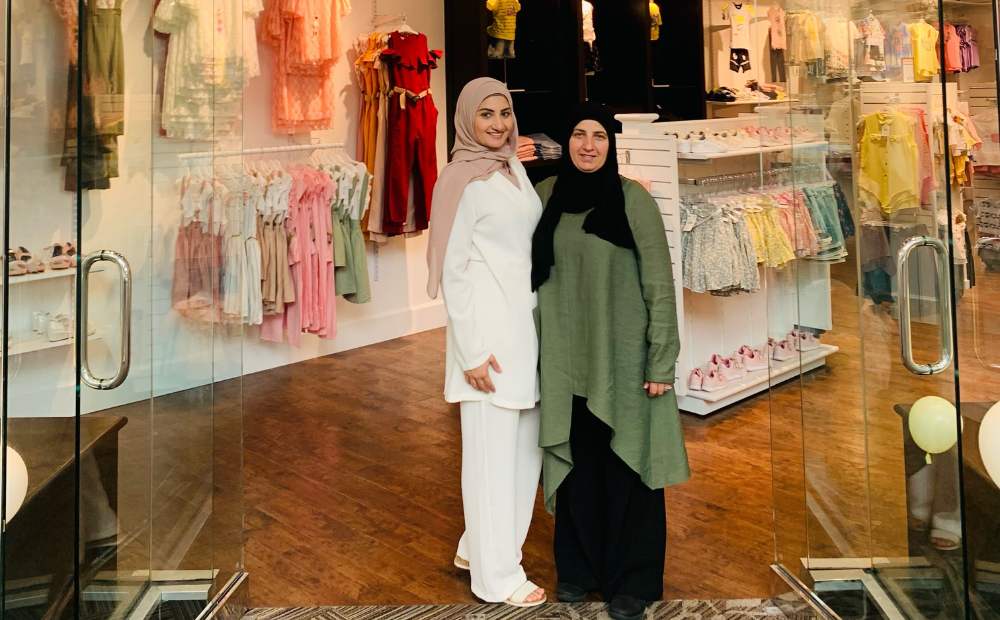 Photo credit: Jennell Jenny
Mother and daughter owners of EverKid Dalal Dahabra and Maysoun Ahmad
Opening a new children's clothing store in the middle of a pandemic turned into an adventure for the mother-daughter owners and their entire Oak Creek family.
EverKid, a children's apparel store, opened last week in Southridge Mall in Greendale. The new store carries handpicked clothes for children from 2 – 14 years old, including both formal and everyday clothing in a wide range of sizes and styles.
The adventure begins
Dalal Dahabra of Oak Creek, a nurse by training and mother of two, left nursing in 2018 to take care of her growing family. She also helped her husband with his wedding services business, Shams Studio. 
Meanwhile, Dahabra's mother, Maysoun Ahmad of Oak Creek, ran a daycare for young children. The state-certified provider had been operating her business for more than 20 years. 
Then came the pandemic.
"It changed many people's lives in many ways and affected my family as well," Dahabra said in an interview this week with the Wisconsin Muslim Journal. The wedding services and daycare industries both took big hits in 2020.
"It triggered my mom and me to try to do something different," she said. 
During Ramadan, they brainstormed. "Mom was like, 'Yeah, let's do something different. I'm not ready to retire yet. I'd like to do something with any of you,' she told me and my siblings." 
"School is going to start and both of my kids are going to be in school full time in the fall," Dahabra replied, signing onto the partnership. Now to find the right project. 
As the mother of a 9-year-old daughter and 4-year-old son, Dahabra saw the need for a children's apparel shop that offered a variety of sizes at the right price, she said. She found shopping online for her children hard, especially sizing. In stores that were opened, "prices were really high. A lot of people are ready to see clothes in person and want to come in and have their kids try clothes on."
Both Dahabra and Ahmad like selecting clothes for children. With business experience under their belts, this budding idea didn't look "too complicated," she added.
Choosing a name
To name their store, Dahabra and Ahmad called on their whole family for help. 
"I had every one of my siblings suggest ideas. We wanted it to be modern, simple and easy to remember. We wanted it to have the word 'kid' in there."
"We all looked on Pinterest and brainstormed. We started putting words together until we got the 'Ever' from 'Every' or 'Forever' and put it with 'Kid.'  It sounded good. We voted as a family and 'EverKid' won the vote."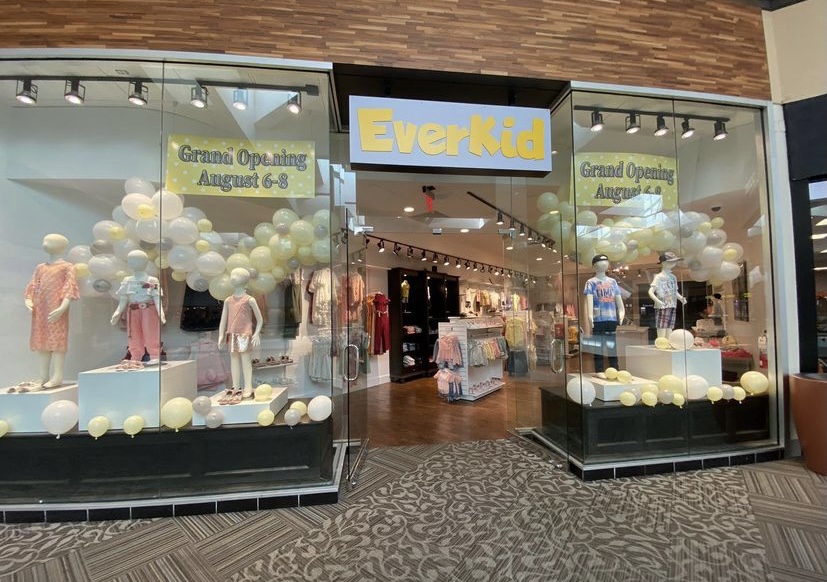 EverKid is located at Southridge Mall in Greendale
Finding the right location
"We wanted to a location that would help bring in customers," Dahabra explained. "Being in a mall where people are already there to shop" seemed like a good idea.
"We didn't want to spend too much on rent," she added. "Both of us are working moms, with families and other expenses."
Dahabra called Southridge Mall to get some information. "That conversation could not have gone any better," she exclaimed. "They were so welcoming and supportive, guiding me through the process, making it as easy as possible, and even giving us tools to help me and my mom stand on our feet. 
"They understood we are a small business and don't want to go broke, that we want our business to grow and flourish. They are helping us do that," she said.
In conjunction with EverKid's Aug. 6 grand opening, Southridge brought Dahabra in on a CBS 58 News' spot about the mall's "Kids Corner" activities for children every Tuesday during the summer. 
"We are looking for ways to work together and support each other," Dahabra said about their collaboration. "We bring people in to Kids' Corner and they bring people to our store."
Choosing the right clothes
Dahabra and Ahmad knew Turkey's reputation for its top-quality textile industry. They decided to buy clothing from Istanbul.
Dahabra researched on Instagram and other sites. "I was all over the internet researching different manufacturers and wholesale suppliers, contacting them via Instagram or WhatsApp, asking for images and getting information about their materials and pricing.
"We knew we wanted to go and see the clothes ourselves," she said.  They planned to go together in early June. 
"That was a little scary. Istanbul was on lockdown. We were afraid of not being able to get there in time to pick the clothing and receive the products on time. 
"Luckily, it opened on June 1 and we were there June 2. We really took our chances."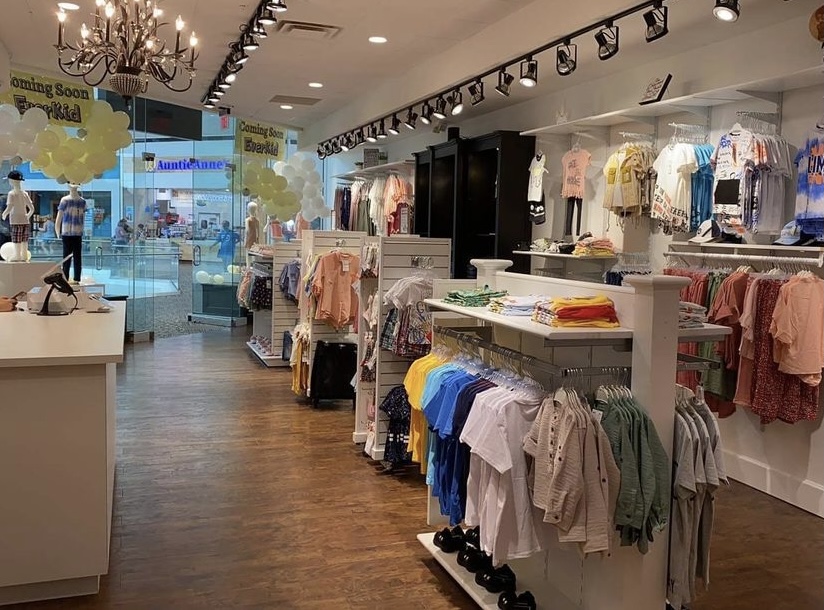 EverKid's Interior
Launching the business
Prepping the business has been a family affair. Raed Ahmad, Dahabra's father, did all the interior work in the store, making interior changes and setting up the shelving. "That helped us save on costs. It would have been expensive to hire people," she said.
Her husband, Yousef Dahabra, "has been phenomenal in every way possible," she said. "He has supported me through school, doing my job as a nurse and now in starting this business."
Dahabra's children "think the mall is their second home. They have been with me every single day, setting up the store, opening boxes. My daughter feels like she goes on a shopping spree every time she is in the store. We have a little bucket of candy that we pass out to children. My daughter has taken it upon herself to offer it to everyone.
"I had a little photoshoot to get kids to model the clothing. We hosted it behind our house and had a few family friends and my kids participate."
At their Aug. 6 grand opening and since, "we were greatly humbled by the outstanding support our Muslim community, family and friends showed us," Dahabra said. "There have been so many fears. Are people going to like the clothes? Will we get business? 
"Now this new Delta variant is a big question mark. We are very optimistic. We'll do our best and leave the rest to God."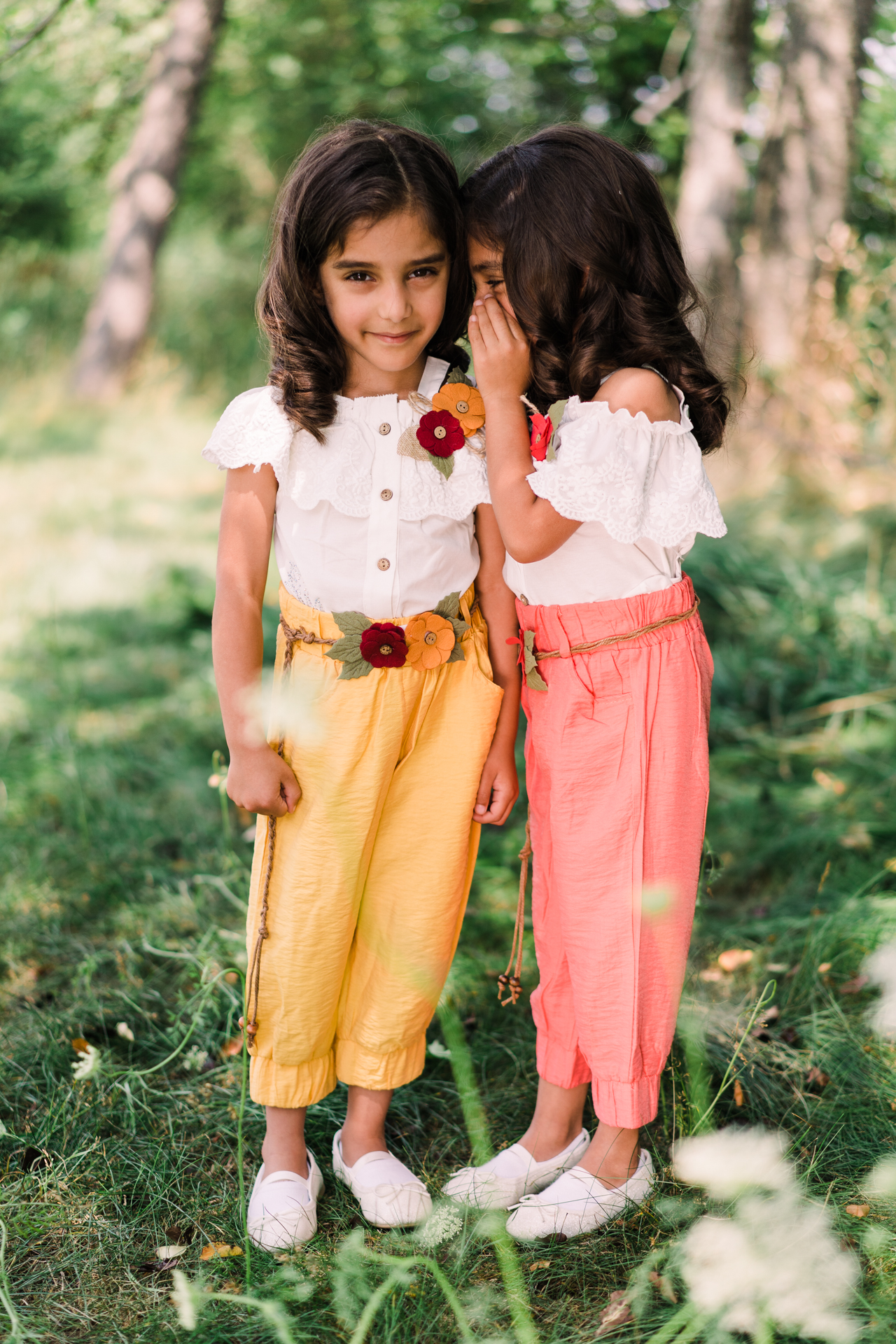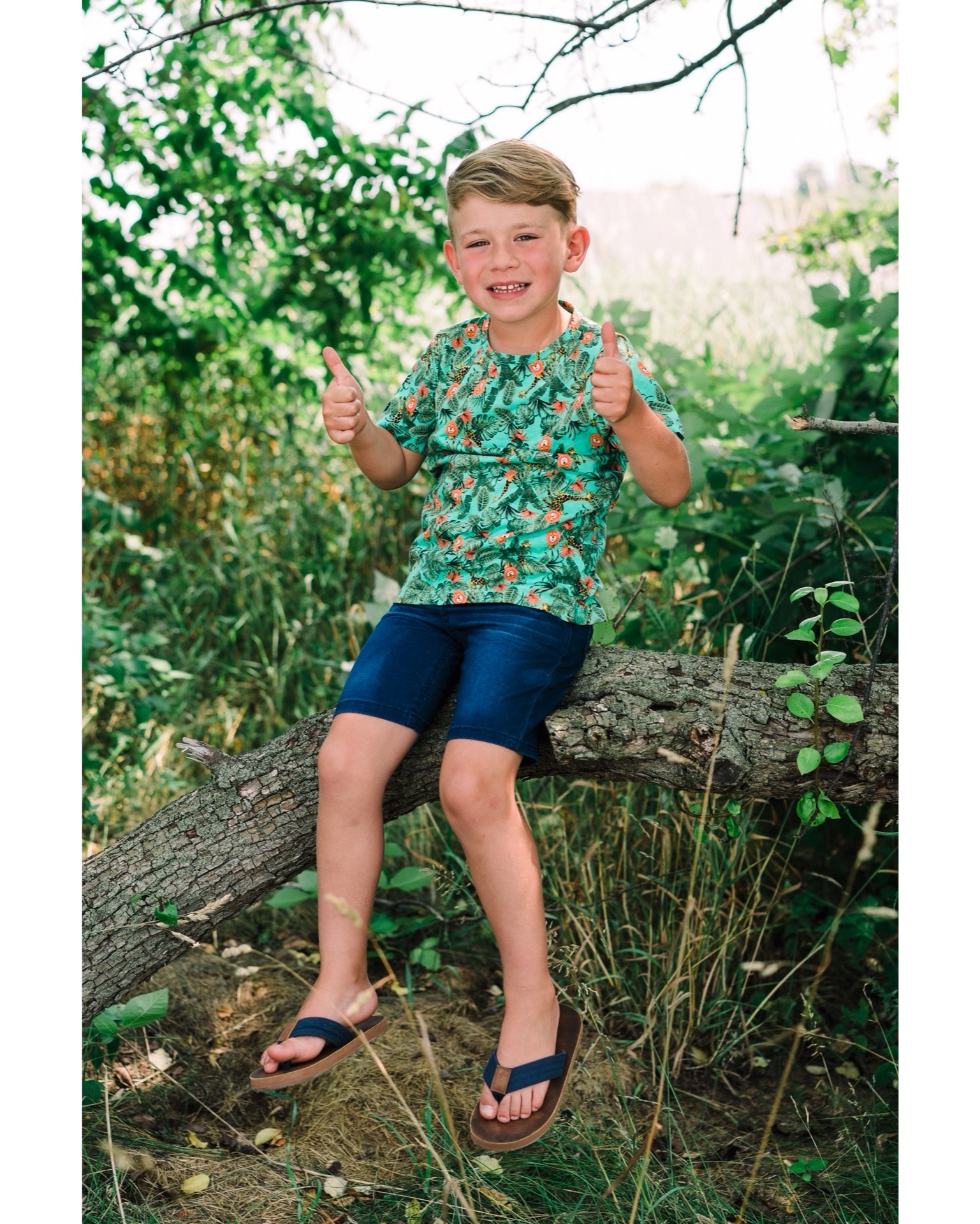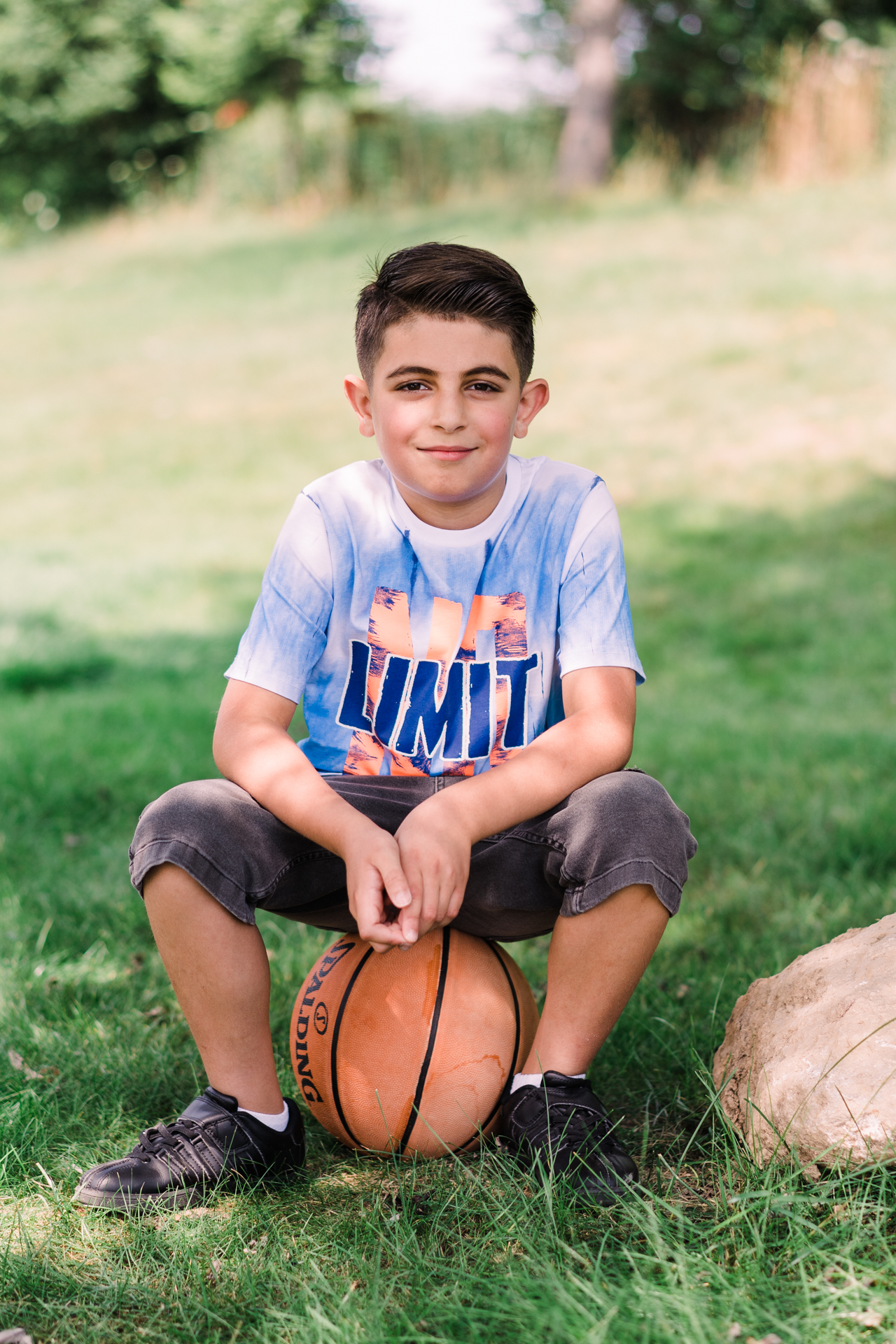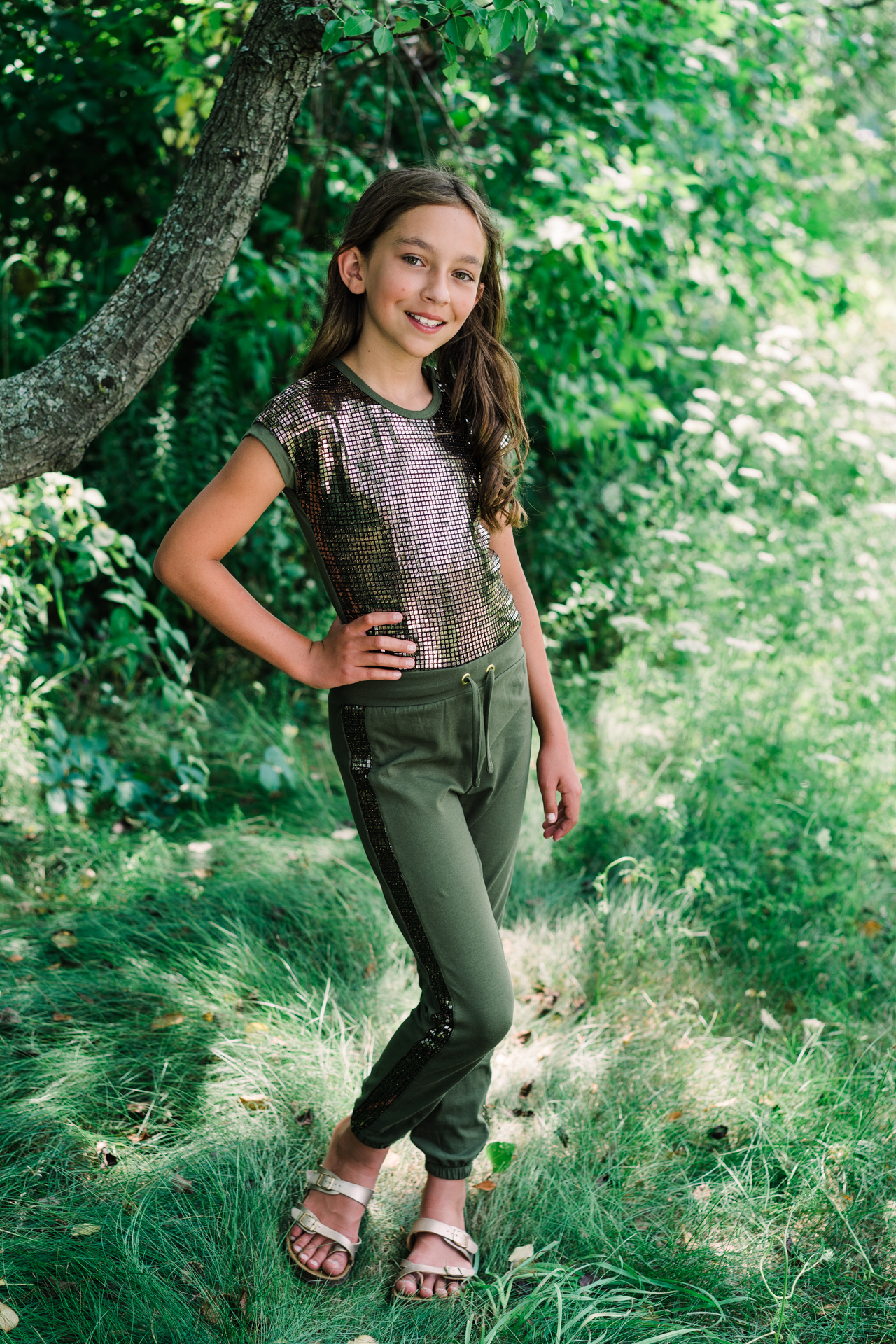 Photo credits: Jennell Jenny
Building a partnership
Dahabra said she knew she would enjoy working with her mother. "My mom is my best friend," she declared. "She is really smart. She has been running her own business for two decades."
That doesn't mean it's all fun and games. "We are a family but this is a business. We want to make sure everything is fair," Dahabra said. 
"The monetary investment is split between us. We both hold the responsibilities of choosing the clothes and operating the store. 
"We worked out a schedule where we make sure we are both in the store at certain times. And whenever we have to pick out new styles or make new orders for shipments, we do it together. 
"Because we like to see the products before we get them, Mom might have to go to Turkey on her own while I'm running the store. And I will do the same.
The sky's the limit
"My ambitions are so high," Dahabra confessed. "I hope this store succeeds with flying colors and we open in multiple locations."
Manufacturers in Turkey have already offered EverKid the option of being their headquarters in the U.S. "But I'm just in the beginning of this," Dahabra said. "Our goals are high but we just try to take it one step at a time."
Dahabra wants to reach a point where the store makes money on its own without needing "so much of my mother's presence," she said. "I don't want my mom on her feet forever or even for a few years. 
"She worked so hard for us and got us where we are today. I want her to know she built this business, created this foundation with me and that she can come and go as she pleases. 
Her mother is also ambitious, said Dahabra. "Who wouldn't want to create a business that flourishes while on the path to retirement. 
They also enjoy the way EverKid has engaged the whole family, she added.
"I've been thinking about how much I enjoy growing this business, starting something from scratch," Dahabra said. "I see that I am an entrepreneur."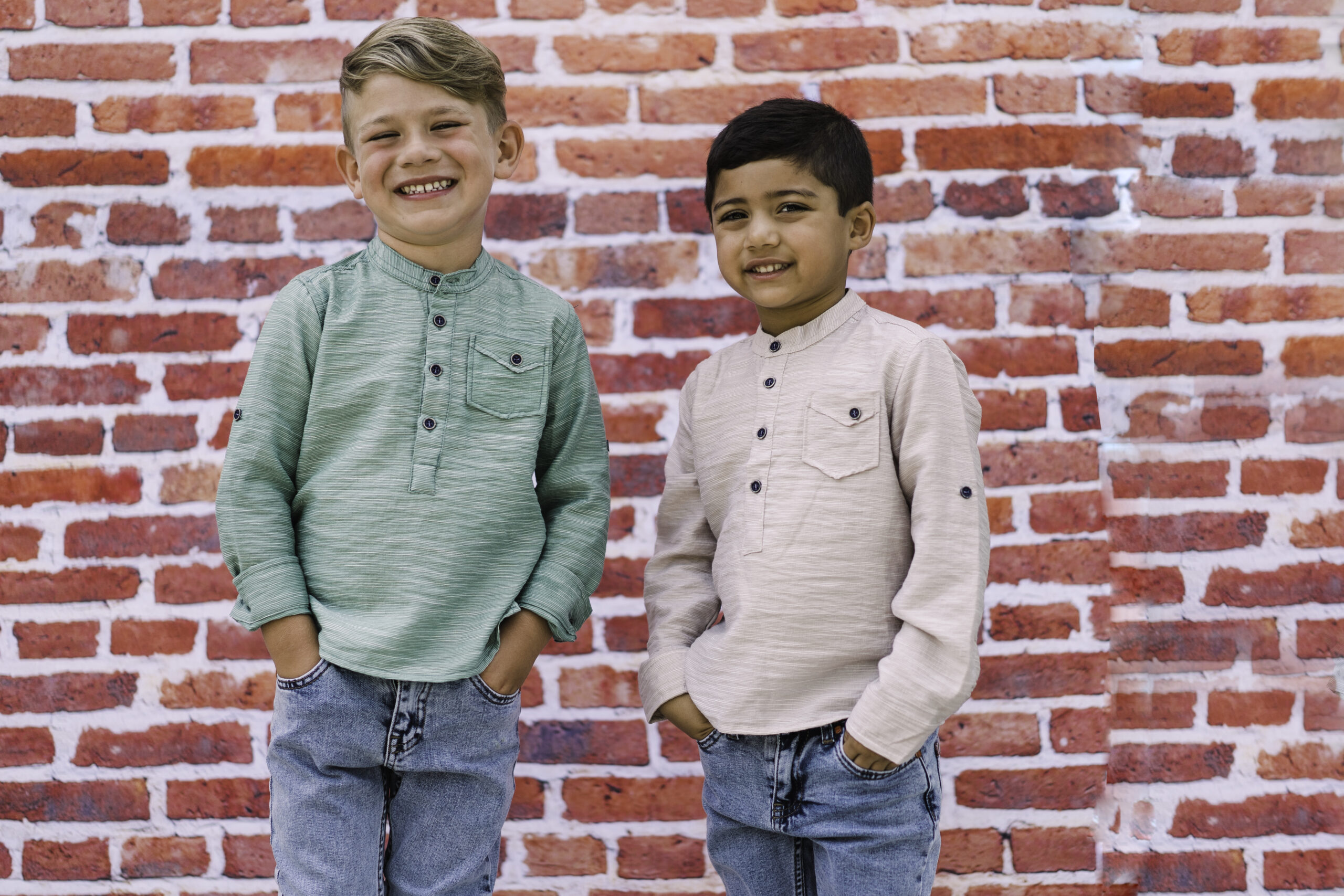 Photo credit: Jennell Jenny