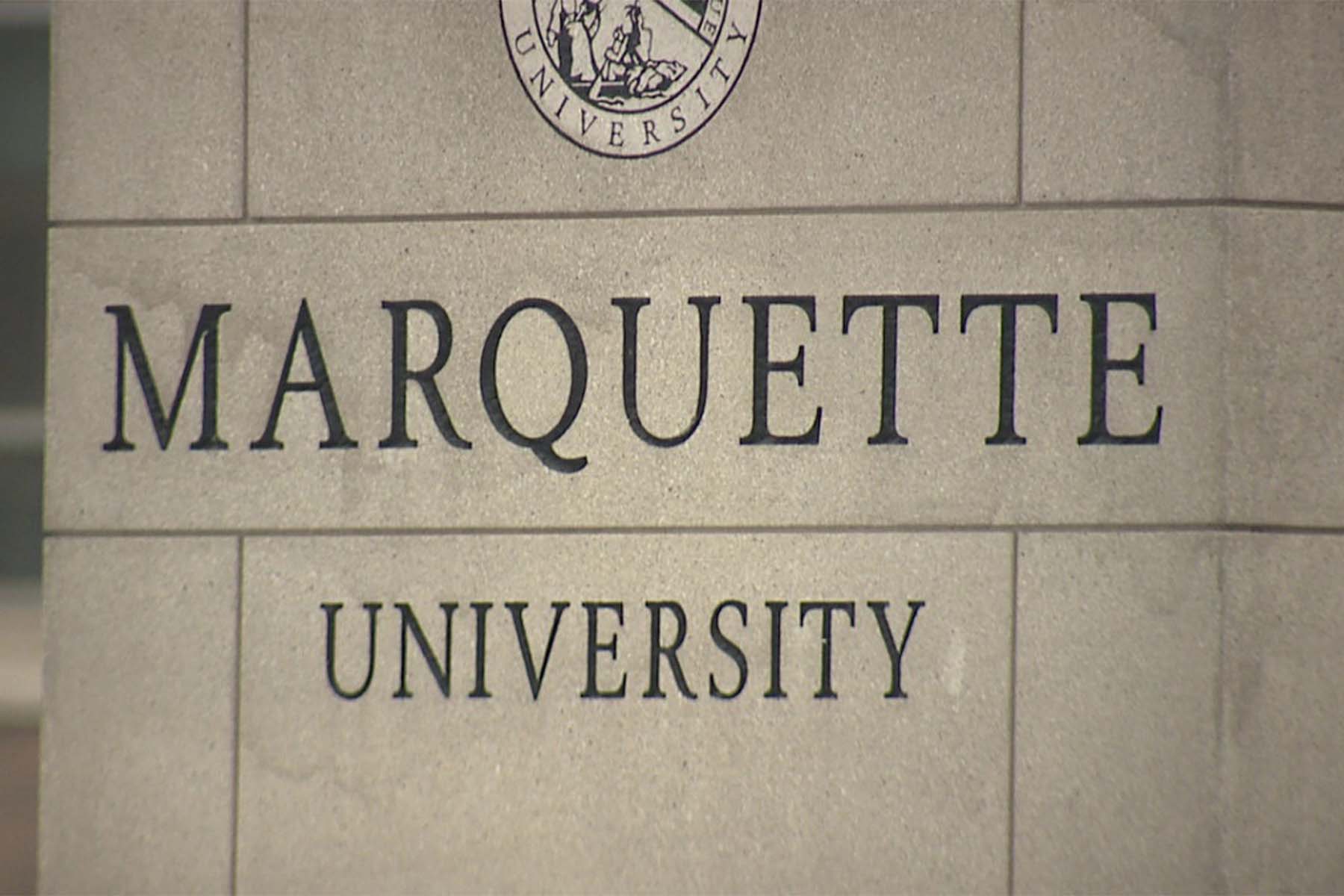 "Marquette University's Muslim Student Association invited three experts to convene a mental health panel on campus last week, not because of any particular concerns within the community, but because "with news going around about people struggling . . . we should all be informed about how important mental health is," said Abu Khan, MU '22, the administrative chair of MSA. "We're a pretty tightknit group. We feel comfortable sharing with each other."
The three panelists maintained an Islamic approach to mental health issues. Adisa Haznadar, Psy. D., is a counselor and the outreach coordinator at MU's Counseling Center. Saad Omar is a songwriter, poet, lecturer, and the founder of the Village of Razjan, an intentional Islamic community located in Pennsylvania. Shaykh Qari Noman counsels Muslims as part of his job as imam at ISM West in Brookfield. He is a teacher at Salam School and has promoted an Islamic approach to mental health among the community in Greater Milwaukee.
MSA's president, Aamna Javed, introduced the panel, held at Marquette Hall and attended by about 25 students and MSA members. The panel began with the recitation of Qu'ran Verse 93, "Duha," in Arabic, followed by the English translation.
Javed explained the evening's format. MSA had held an Instagram poll and come up with four questions from students that panelists discussed over the next 90 minutes.
Question 1: How can the Muslim community progress in education on mental health?
Dr. Haznadar responded by saying that one way of raising awareness is "doing panels such as this. We're not talking about only bad things. We're talking about how we can be mentally healthy. We as a community turn a lot to our religious leaders." However, she said, "We cannot use them for all . . . purposes. That's why we have mental health counselors and practitioners."
"The issue [needs] to be addressed more boldly from the pulpit," said Qari Noman. But he also emphasized that imams need to work with professionals from the community. "We have in our community psychiatrists, counselors, psychologists. There are so many different dimensions" to mental health, but the community has the professionals to deal with them, he said.
Question 2: How can you educate the older generation about the fine line between mental health and spiritual health?
Qari Noman reminded the Marquette students that they should invoke the blessing of Allah for their elders for "the work they put in" creating prosperous lives in the U.S. "They hustle," he said. But the Imam added that, "There are "elders who say it's a matter of shame to talk about" for example, "a marriage problem." The attitude is, "We did it, you can do it too." Imam Noman said that in "talking to that older generation," it's important to get to the "idea of Islamic mental health.'
Dr. Haznadar said the discussion should be of a "blurred line rather than a fine one" between mental and spiritual health. The two, she said are "not mutually exclusive. We should have both." She pointed out that "it's okay to go to a doctor when you're in physical pain" so why not mental pain? "There's a lot of shame, stigma [in] our community" around mental health, but "seeking help in a mental health setting. . . is the most confidential place. If [a problem] is hindering you in any possible way, that's big enough."
Br. Saad quoted Mark Twain: "Loyalty to petrified opinions will never break chains or free a human soul." And, he said, "We have to see the places in our religion that are misinterpreted or not given full context." For example, '"Allah will not burden someone with more than they can bear.' How many times has that been misused to cut someone off?" Omar asked. While the statement itself is true, he said it "should not be misinterpreted to cut off conversation." Otherwise, "we are not taking the means to bear it."
Question 3: How do we approach parents with our struggles?
Dr. Haznadar reminded the students that "no issue is too big or too small" to discuss with parents. This is an important step in "understanding ourselves. Not everything has to be clinical. You can be sad and down. We don't always have to be happy shiny people." However, Haznadar cautioned the students not to "vomit" the whole situation all at once. If parents feel overwhelmed by the problem, whatever it may be, they will fall back on old ideas like, "grandma didn't have anxiety."
Qari Noman emphasized the importance of taking the first step. "You need to have creative ways to reach out to them. How many guys actually have a conversation with their father?" Few hands in the audience were raised, and the Imam urged the students to "Find something you can start talking about."
The imam, who works closely with counselors and therapists in the community, said "You need to find the courage. . . to say, 'I need to address [some] issues'" with your parents. He suggested that writing a letter might be a good way to begin, if talking seems initially too threatening.
Question 4: What are some healthy ways to address mental health struggles as a college student?
Dr. Haznadar urged the students to "be as vulnerable as you can" in seeking help for anxiety and depression, the two biggest mental health issues for college students. She also said it's important to acknowledge the positive steps they are already taking. For example, eating well, getting enough sleep, and making sure to be physically and emotionally safe at all times.
And she reminded the students about the Marquette campus resources. "I've met so many students not knowing there's counseling centers" on their campus, she said, adding, just in case, that MU's is on the second floor above the Varsity Theater on Wisconsin Avenue.