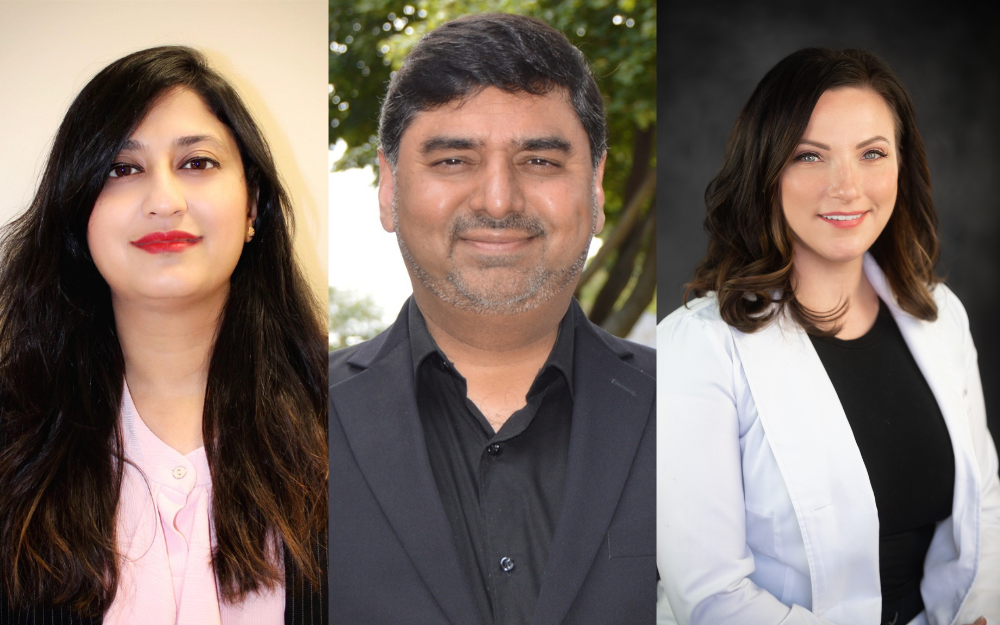 MCHC's Behavioral Health team, from left to right, Mehwish Aqueel, M.Sc., L.P.C., N.C.C., Sohail Majeed, M.S., L.P.C., M.F.T., Jillian Rouleau, D.N.P., F.N.P-B.C., P.M.H.N.P.-B.C.
The Muslim Community and Health Center of Wisconsin, 803 W. Layton Ave., Milwaukee, will receive federal community project funding to expand its mental health services, helping address a nationwide shortage.
The federal spending bill passed by Congress in late December included spending requests by members for their home districts, including a request from Rep. Gwen Moore for $290,000 for MCHC to expand its mental health services. MCHC's medical clinic and community center on Milwaukee's South Side has been serving diverse people of all faiths and backgrounds in its surrounding neighborhoods since 2004. 
"The Muslim Community and Health Center has a strong history in our community of meeting many needs with culturally competent services, from making health care accessible to providing counseling services," said Congresswoman Moore in an email response to the Wisconsin Muslim Journal. "I'm so proud to bring these funds home to Milwaukee, which will expand their mental health care—a growing need across our nation and in our community—to serve vulnerable immigrants and refugees and support healing for those who need it." 
A nationwide shortage of mental health services
Plenty of research, including a 2021 report from the Kaiser Family Foundation, has confirmed that the COVID-19 pandemic exacerbated the need for mental health services among all age groups. Yet, prior to the pandemic, there was already a well-documented nationwide shortage of mental and behavioral health providers nationwide.
A pre-pandemic 2019 report by the Wisconsin Department of Health Services highlights the shortage of psychiatrists in Milwaukee County. At the time of the study, Milwaukee County had a shortage of 36.5 full-time equivalent psychiatrists, according to the report. And the shortage for culturally sensitive mental health services for Milwaukee's growing refugee population is even greater.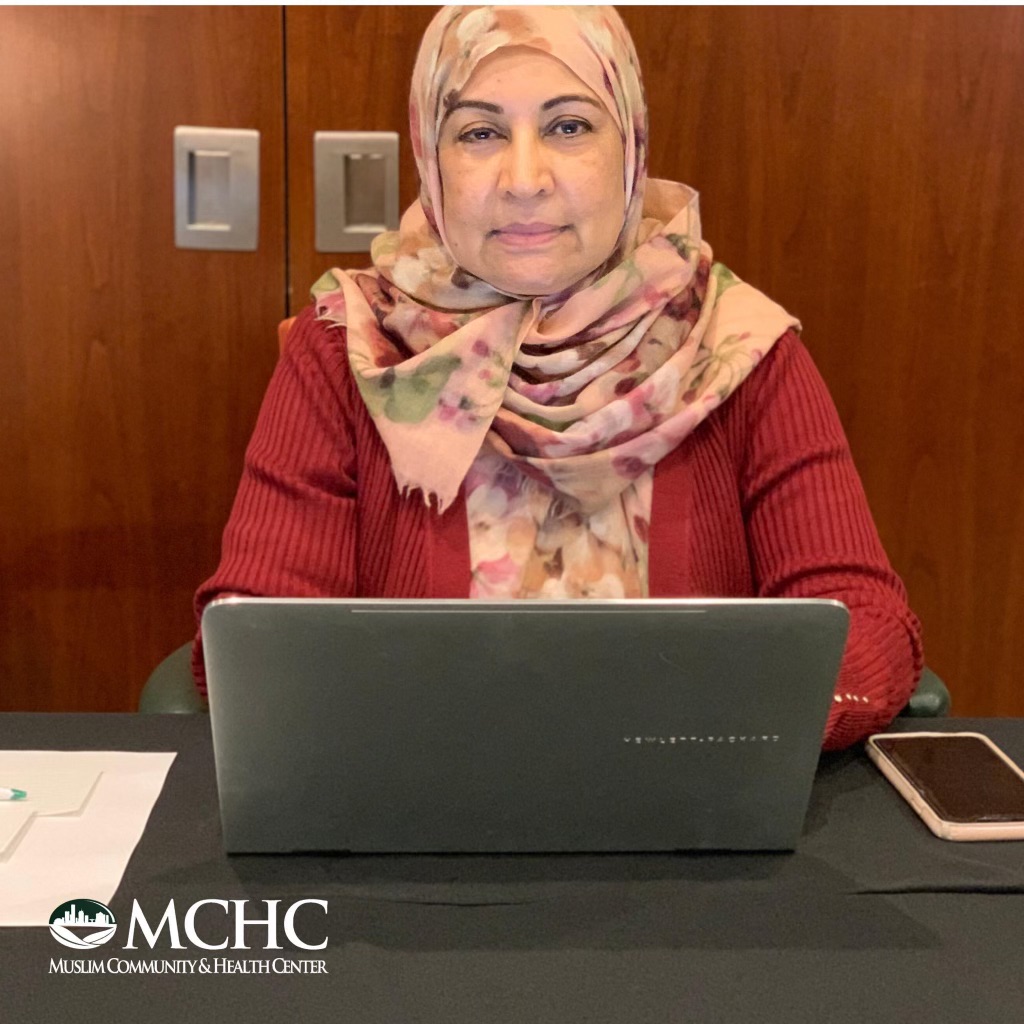 Fozia Ahmed, MCHC founder and president
"There is a shortage of providers and services for mental and behavioral health," said Fozia Ahmed, MCHC founder and president, in an interview with WMJ. "This funding will help extend our programs in the adult population, but also to the younger population who are suffering, especially in the refugee immigrant population. They are coming from a background where they have gone through trauma and face challenges in their new community with culture and language, which can cause so many issues in families.
"There is a growing gap between parents and children, especially in the refugee immigrant community. And no one wants to say it, but there's a drug problem everywhere in the schools. There are so many issues that can be solved with more help."
Expanding services
MCHC's mission is "to strengthen the Milwaukee community and increase the well-being of its residents by providing free and charitable health care services, social services, counseling, emergency assistance, and educational and job-training programs." Its guiding principles are based on the Muslim values of compassion, kindness, peace and diversity.
One of its key areas is its behavioral health services. "We are really thankful that we have a good mix of one provider, a nurse practitioner, and two counselors, one male and one female," Ahmed said. "While most of our patients are from the community at large, our team is also very busy in the immigrant and refugee population, where the need is so great. Most of our staff speak at least two languages."
With the new funding, MCHC will be able to expand its services by:
Hiring additional staff, including more translators;

Providing education about behavioral health services, addressing the stigma that keeps some people from seeking help; and

Securing additional specialized training for our providers and counselors.