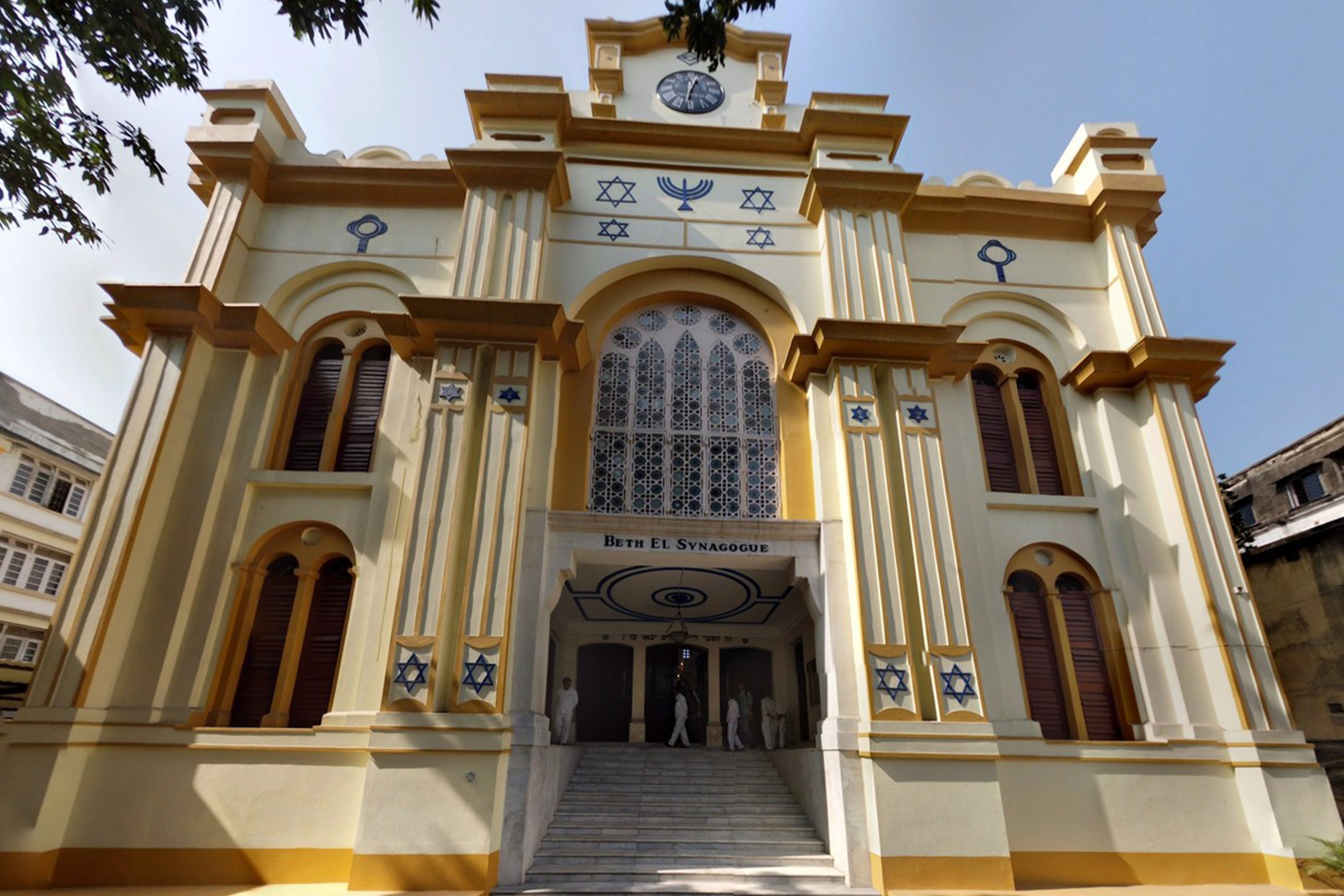 Three generations of Muslim have been the gatekeepers in charge of looking after and maintaining three synagogues in the eastern Indian city of Kolkata.
The Beth El synagogue built in 1856 and the bigger Magen David synagogue built in 1884 on the adjacent Brabourne Road that have both been restored by the Kolkata Jewish community. The third synagogue of modest proportions, Neveh Shalome, adjacent to Maghen David, was built in 1911.
"We are the third generation here. Our father only retired this winter, after having worked in the synagogue all his life," said Siraj Khan, a caretaker of the Beth El synagogue. He and his brother, Anwar, sleep in rooms at the back, and are expected to stay alert at all hours. And go home occasionally to their families in the neighbouring state of Orissa.Wasim, another caretaker serving the Beth El synagogue is the third generation of his family to look after the synagogue; his father Naseer served for 60 years before retiring.
"Some people question why we should be working in a synagogue. My answer is simple. I am working in a religious place, name him Allah or Vishnu – there is no discrimination in God's land. The work I do here is far better than working in a pub where they serve alcohol," said Wasim.
Elisha Twena, Secretary of the Elias Myers School, said, "Our grandparents always preferred to have Muslims over here, because they also worship God or the Almighty, which we do also. Its generation after generation of these people who look after the synagogue."
"Jews and Muslims have always had good relations here. There are no political issues like in the Middle East. And remember, the number of Muslims in South Asia is much larger than in the Arab world," said Navras J.
Aafreedi, a scholar on India's Jewry. Mrs Cohen, the General Secretary of the Jewish Community Affairs at the synagogue, speaks lovingly about them, as well as the Muslim tradition in general and points out to our common ancestor – Abraham.
"We have a close relationship with the Jews of this synagogue and it is almost like a blood relation between us and them", says Rabbul, one of the two Muslim gatekeepers of Magen David. "Our Jewish prophets are also common to the Muslim Qur'an Shareef", Mrs Cohen explains. "What happens in other parts of the world is extremely unfortunate and very short-sighted."