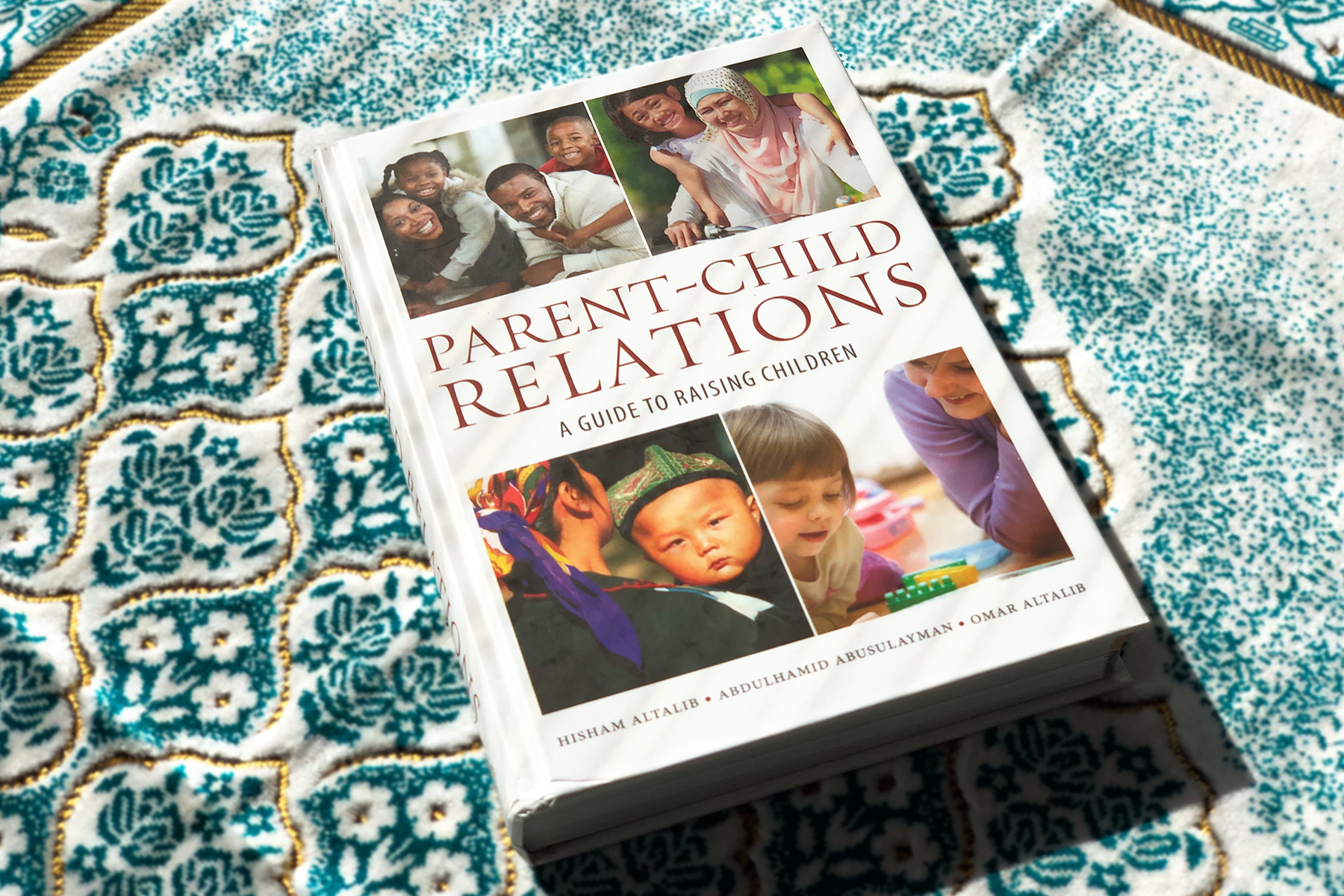 Elise Bellin, MLIS is the IRC Librarian and this book review is part of an ongoing series that focuses on a range of books within the IRC collection as a service to the community.
Parent-Child Relations: A Guide To Raising Children by Hisham Altalib, Abdulhamid Abusulayman, and Omar Altalib
No one comes into this world knowing how to be a parent. No one becomes the perfect parent overnight (or ever). We all know this. What we don't always know is who to turn to when we get stumped, what advice is right for our situation, and who is going to share our values in giving that advice. That is why a book like Parent-Child Relations by Altalib, Abusulayman, and Altalib is so important.
Raising a Muslim child in a country where they are a minority, or any child for that matter, can be confusing and full of challenges. This book is designed as a comprehensive guide to help address many of the issues that a parent encounters with the help of appropriate Islamic guidelines and straightforward advice. Topics such as what developmental, physical and mental needs your child has based on gender and society, whether to practice veiling, the differences in parenting between Muslim countries and the US, and the dreaded potty training, as well as a host of other issues, are covered to try to give you at least the basics of many problems that will head your way and help you to decide for yourself what is the best method to follow.
All three authors are highly educated leaders in their communities and prominent within their fields, they were raised on Muslim ethics and actively work to promote a positive relationship with the religion and the development of strong Muslim leaders. While not experts in the fields of child development themselves, they have studied the topic extensively and have provided the materials for you to do the same.
With excerpts from leading experts, color coded sections, color photos and exercises and/or activities to complete, not to mention a full listing of the activities, bibliography of helpful books to read and web resources for further reading, this book will not leave you unprepared for the unpreparable. It is a strong starting point, and sometimes that is all that you need.
Founded in 2010, the Islamic Resource Center (IRC) is the first Islamic public lending library in Wisconsin. The IRC aims to provide resources to educators, students, health professionals, interfaith groups, and any members of the Milwaukee community that want an accurate understanding of the Islamic faith, its practices, and its people.