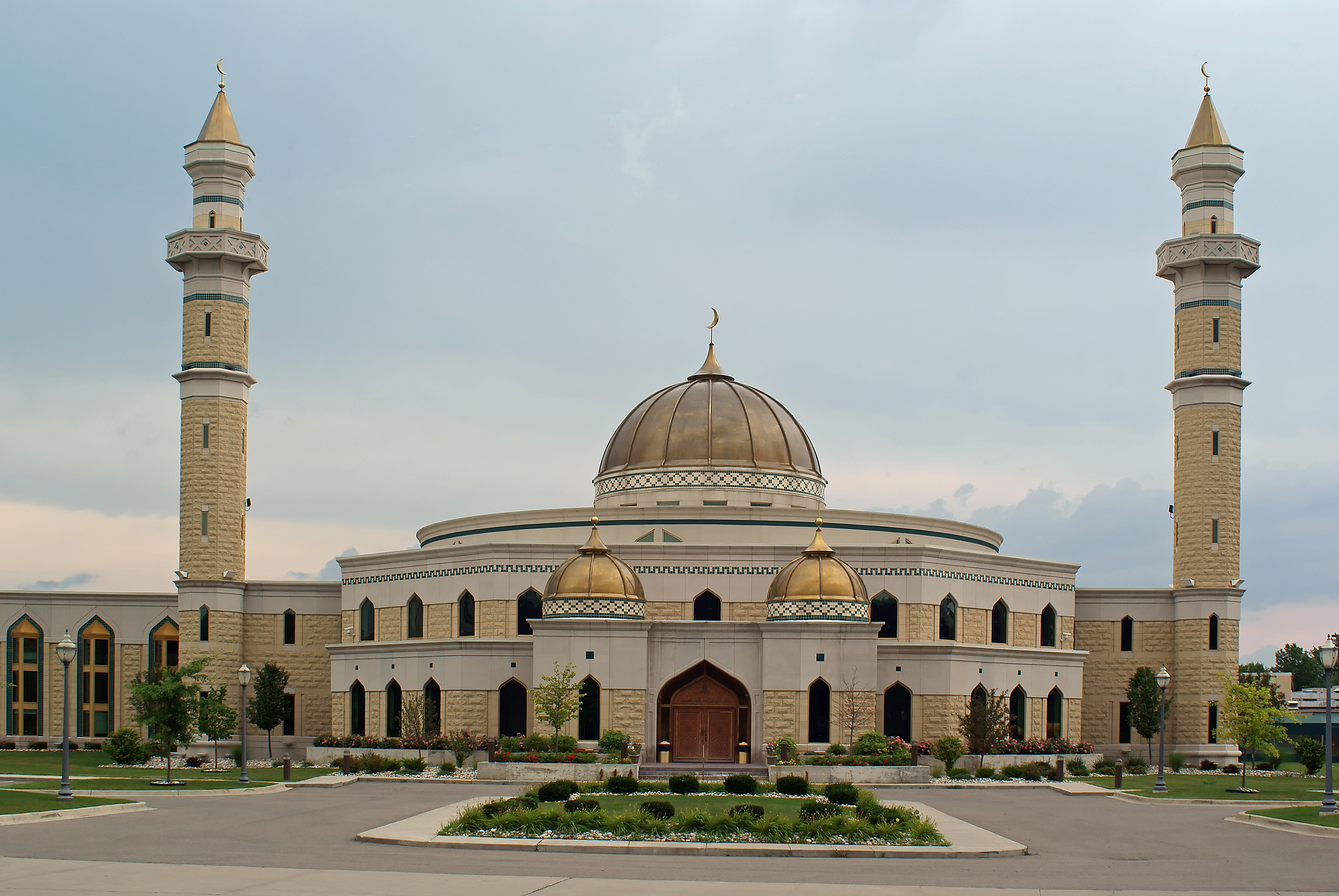 As the COVID-19 pandemic makes meeting in mosques, temples and churches nearly impossible, Wisconsin's faithful are figuring out ways to celebrate some of the biggest religious events of the year remotely.
The most important holiday on the Christian calendar, Easter, is Sunday. The Jewish celebration of Passover runs from April 8 to April 16. The Muslim holy month of Ramadan begins April 23.
In an Easter Mass Sunday morning led by Bishop William Patrick Callahan, head of the Diocese of La Crosse, the call-and-response sections weren't echoed by a congregation. As in many Roman Catholic churches in Wisconsin, Callahan proceeded with Easter Mass as usual, but livestreamed the service so people could worship at home.
Callahan's sermon focused on the COVID-19 pandemic. Catholics believe Jesus sacrificed his life for the sins of others, and Callahan connected that story to health care workers' willingness to combat the new coronavirus, however dangerous their work may be.
"We see them as heroes, and rightfully so. We understand the importance of their work and their mission. We see their work as ministry, a service of a great gift to humanity," he said.
Even before Easter, religious leaders were already improvising new ways to worship under Gov. Tony Evers' stay-at-home order, which limits the size of gatherings to 10 people per room. Some have hosted drive-thru services. Others are relying on Facebook and YouTube streams.
St. Peter Lutheran Church in Appleton has been pre-recording its services and streaming them online, and it did the same for Easter, said lead pastor Tim Glende.
Glende said standing in his empty church to record has been "surreal."
"I think the biggest thing about Easter is people come, they're smiling, they're happy, there's joy, and when there's no one there, it just is different," he said.
Glende is also trying to take advantage of the new medium by worshipping in different settings. For Easter, the church recorded an outdoor sunrise service in a cemetery — a reference to the first Easter, when Christians believe Jesus rose from the dead and left his tomb.
All-online worship has also led to a boost in the church's attendance, Glende said.
"You don't have to get dressed up, you don't have to get everybody ready, you don't have to fight the kids," he said. "You can just all sit down and have your coffee and watch."
But there are plenty of downsides to socially-distanced worship.
The lack of in-person worship has led to a drop in donations, Glende said. He can't visit sick and elderly community members, and when one member died, he could only hold a small graveside service — not a full funeral.
Brian McKee, a lead pastor at City of Light Church, a multicultural church in Milwaukee, said the lack of contact with his flock has been a hurdle.
"I am a hugger, so to not be around the people that you love so much and care for and serve every single day out of the week, pretty much — you know, it has been a challenge for sure," he said.
McKee's church is also doing pre-recorded Easter services, and is trying to maintain fellowship in other ways — like sending out free packages of Easter candy, so families can still do Easter egg hunts.
Some Jewish congregations around the state have already cleared the hurdle of celebrating online, holding seders — or ceremonial Passover dinners — over video conferencing apps like Zoom.
Rabbi Laurie Zimmerman of Congregation Shaarei Shamayim in Madison held two Zoom seders last week — a traditional one Thursday, and a child-friendly one, with puppets, Friday evening.
"It's not the same, but nevertheless, it's what we have, and it's still really nice to all be together," she said.
Lags in people's streams made it impossible for everyone to sing together, and discussions, difficult to hold with so many people, were relegated to the chat box, Zimmerman said.
"It changes the ritual, but there actually are some positives. One is that we had people not just in Madison who joined us, but from all over the country," Zimmerman said. "And also, people who are chronically ill who normally wouldn't be able to leave their homes were able to celebrate with us."
Next week, the holy month of Ramadan will begin, which means Muslim Wisconsinites might also have to navigate an important religious event without the presence of their religious communities.
Saad Ahmeduddin used to live in Madison, and although he lives in the Chicago area now, he still helps run the Facebook page for Madison's Madinah Community Center, and has listened to some of the Friday sermons the center puts online.
He said the center's imam, Alhagie Jallow, is using his platform to tell people to follow the governor's stay-at-home order.
"Not everybody understands the severity of the issue, but when you hear it from the imam, then people maybe think about it twice," Ahmeduddin said.
Ahmeduddin said he doesn't know what will happen to Eid al-Fitr, the holiday that marks the end of Ramadan and fasting, which falls in late May this year. Usually, thousands of Muslims from around Madison and Dane County come together to pray, often at the Alliant Energy Center, he said, but the future of large public events remains uncertain.
Some people are already looking toward 2021.
Jen Rubin of Madison wrote in an email that when she hosted her Passover seder over Zoom, she gave her own twist on the phrase "Next year in Jerusalem," which is used to end many seders.
"I think most Jews ended their Seder with 'next year in person,'" Rubin wrote. "I know we did."