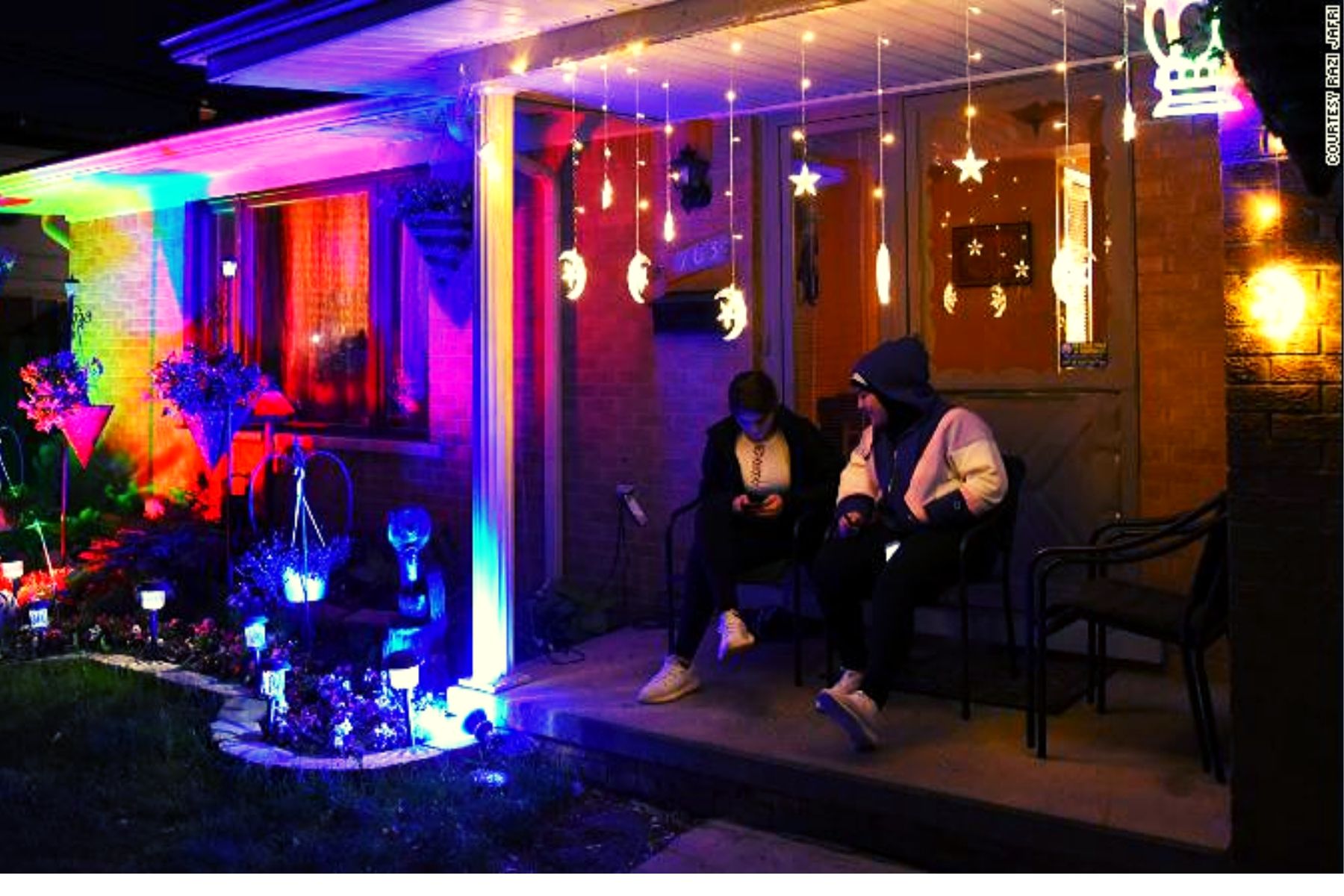 For Muslims around the world, the holy month of Ramadan looks a little different this year because of the coronavirus pandemic.
Gone are the community gatherings for evening prayers, and nightly feasts to break fasts with friends and family.
That's why the Muslim community in Dearborn, Michigan, decided to start a new tradition this year, one that could be done while still abiding by social distancing guidelines.
The community is hosting a Ramadan lights competition in hopes of spreading joy and bringing back some of the holiday spirit.
While many Muslims decorate their homes during the month, a similar tradition to hanging Christmas lights, this year, the Dearborn community has turned the custom into a challenge.
Residents are invited to nominate their own houses, or their neighbor's, by sharing their address and a photo of their decorated home by May 11. The photos will be shared on social media and the public can vote on their 10 favorite houses from each district. Judges will then pick the best lit-up homes in the city.
Documentary filmmaker Razi Jafri, who works for the Center for Arab American Studies at the University of Michigan-Dearborn, launched the challenge in collaboration with the Michigan Muslim Community Council and the city's annual Ramadan Suhoor Festival.
The competition is also a part of Halal Metropolis, a project Jafri works on at the center to document the lives of Muslims in Southeast Michigan.
"This will help raise spirits by providing a positive, pro-social project for the community to get involved with," Jafri told CNN. "It's amazing because both Muslims and non-Muslims in the community are getting so excited about it. There's been so much positive energy that has come out of this already. "
The winners of each district will be announced before Eid al-Fitr, the holiday that marks the end of Ramadan. Each winner will receive a certificate and gift basket from a local restaurant.
Dearborn, considered the center of Arab America, is home to one of the largest Muslim populations in the US.
That's partially what inspired Jafri to find a way to celebrate the community, especially during this time of crisis.
"This project is just the perfect blend of American and Muslim culture," Jafri said. "American Muslims are such an important part of the fabric of American culture and this is a great expression of that."