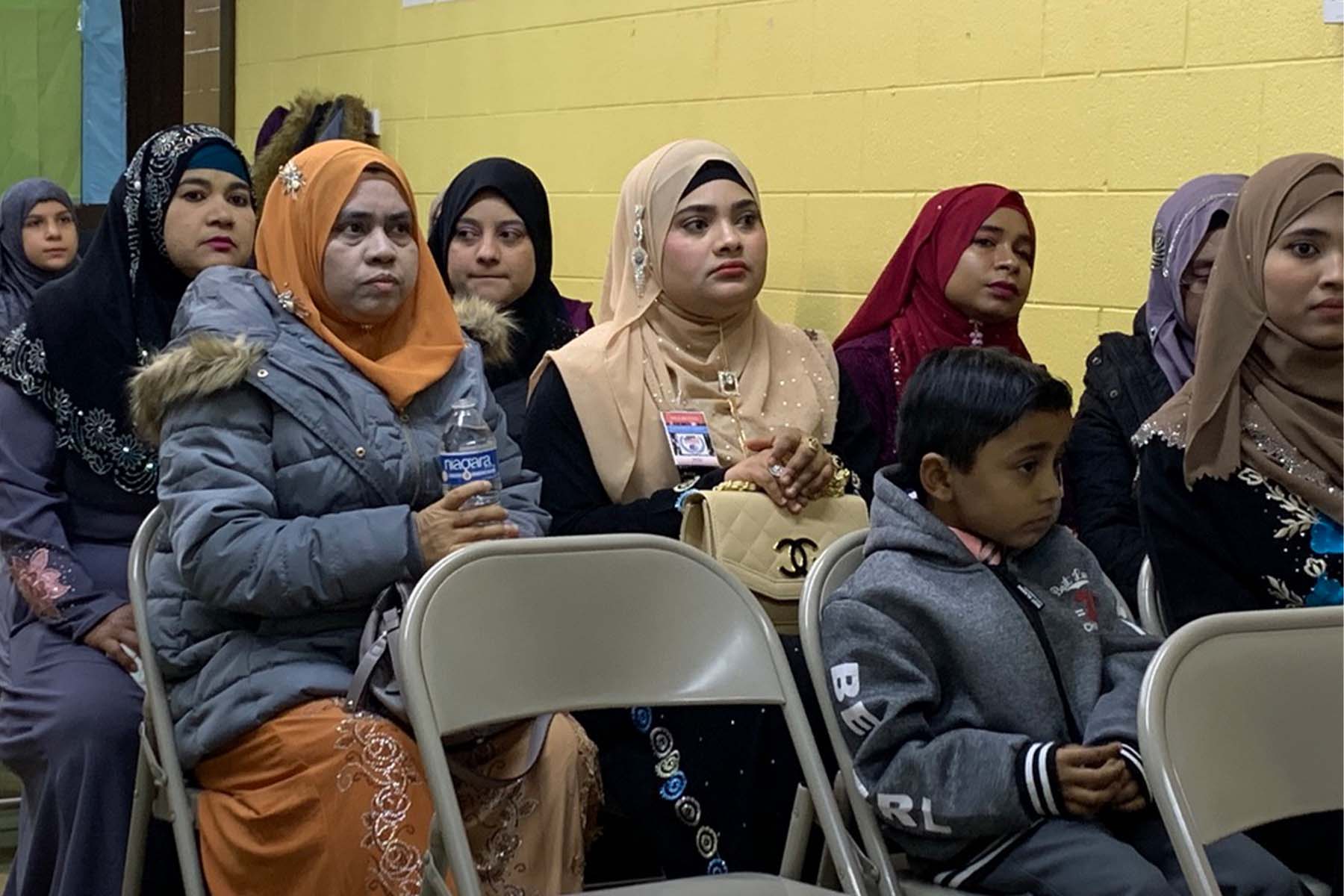 Dozens of Rohingya women in brightly colored dresses and hijabs filled the gathering room at the Burmese Rohingya Community Center of Wisconsin on February 1st.  They were gathered in Milwaukee for the Rohingya American Society's 2nd Annual Women's Conference.  
Almost all of the attendees are part of the resettled Rohingya and Burmese refugee population in the State of Wisconsin.  The Rohingya along with other Burmese minority groups in Burma (Myanmar) are considered among the most persecuted populations in the world.
 On Saturday, the women gathered to hear guest speakers talk about women's empowerment and self advocacy.  The conference opened up with a recitation from the Quran as the fragrant smell of curries being prepared for lunch wafted from the kitchen across the hall.  About a dozen men were present, some to listen to the speakers, others to help make sure the room and speaker system was functioning properly.
Keynote speakers included Janan Najeeb, president of the Milwaukee Muslim Women's Coalition; Yasmin Ullah who flew in from Canada; UW-Madison student, Nurhayati Ali, and Saleha Khaleel, a longtime teacher for students who have English as their second language.   Hasinah Begum Ashraf Mia, who was attending the conference said "the Rohingya Women's Conference is an excellent opportunity for Rohingya Burmese women in Milwaukee to meet, network and share community resources with each other.  We had members from Chicago that travelled for the day to join us.  The success of any advocacy effort has always been in the strength and resilience  of community building, in coming together regardless of barriers, be it education, language or economic status."  Based on the discussions taking place, community building was clearly front and center.