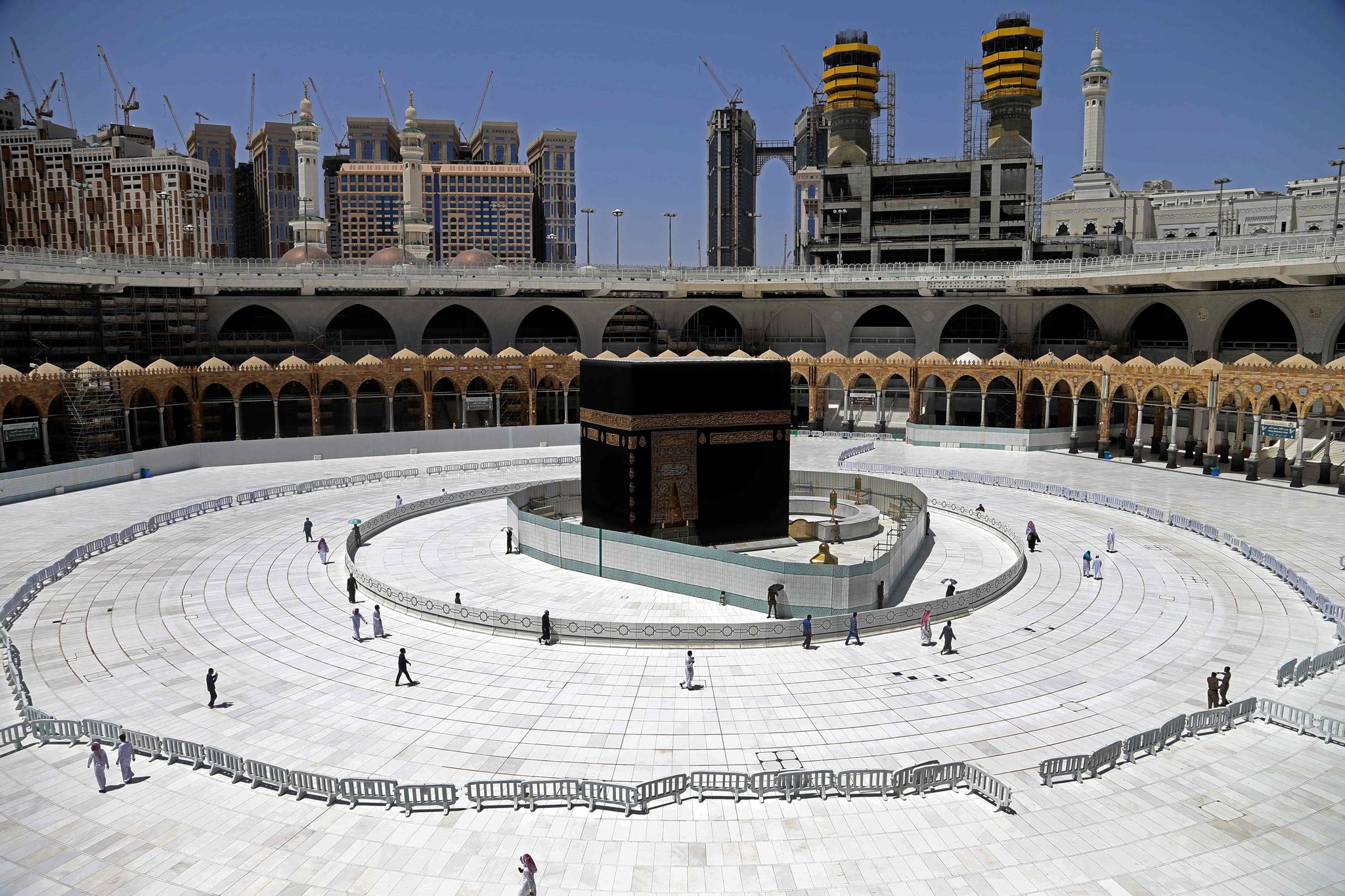 Agence France-Presse — Getty Images/NY Times
Every year, Saudi Arabia plays host to millions of Muslims from around the world taking part in the pilgrimage to Mecca known as the hajj. It is a sacred rite for Muslims and a reliable source of income for the Saudi economy and of prestige for its monarchy.
But not this year.
The kingdom announced on Monday that the hajj, which is taking place next month, would welcome "very limited numbers" of pilgrims to prevent the spread of the coronavirus.
In a statement published by the state-run Saudi Press Agency, the Ministry of Hajj and Umrah, which oversees the pilgrimage, said the event would allow only Saudi pilgrims and those from other countries already inside the kingdom.
The ministry did not specify the target attendance, but the limitations will surely make this year's pilgrimage much smaller than those in recent years, which have been vast.
In 2019, 2.49 million pilgrims took part in the hajj, according to the Saudi General Authority for Statistics, and 1.86 million of them came from abroad.
The reduced numbers could strike a big financial blow to a kingdom already reeling from low oil prices and an economic slowdown caused by the lockdown. The holy cities of Mecca and Medina are likely to be especially hard hit.
For the many Muslims planning to make the pilgrimage, it will also be a major disappointment. The hajj is one of the five pillars of Islam, and a journey every Muslim who is able must undertake once in a lifetime.
Muslims who have spent years saving for the trip and jockeying for bookings will now have to wait until next year to try again.