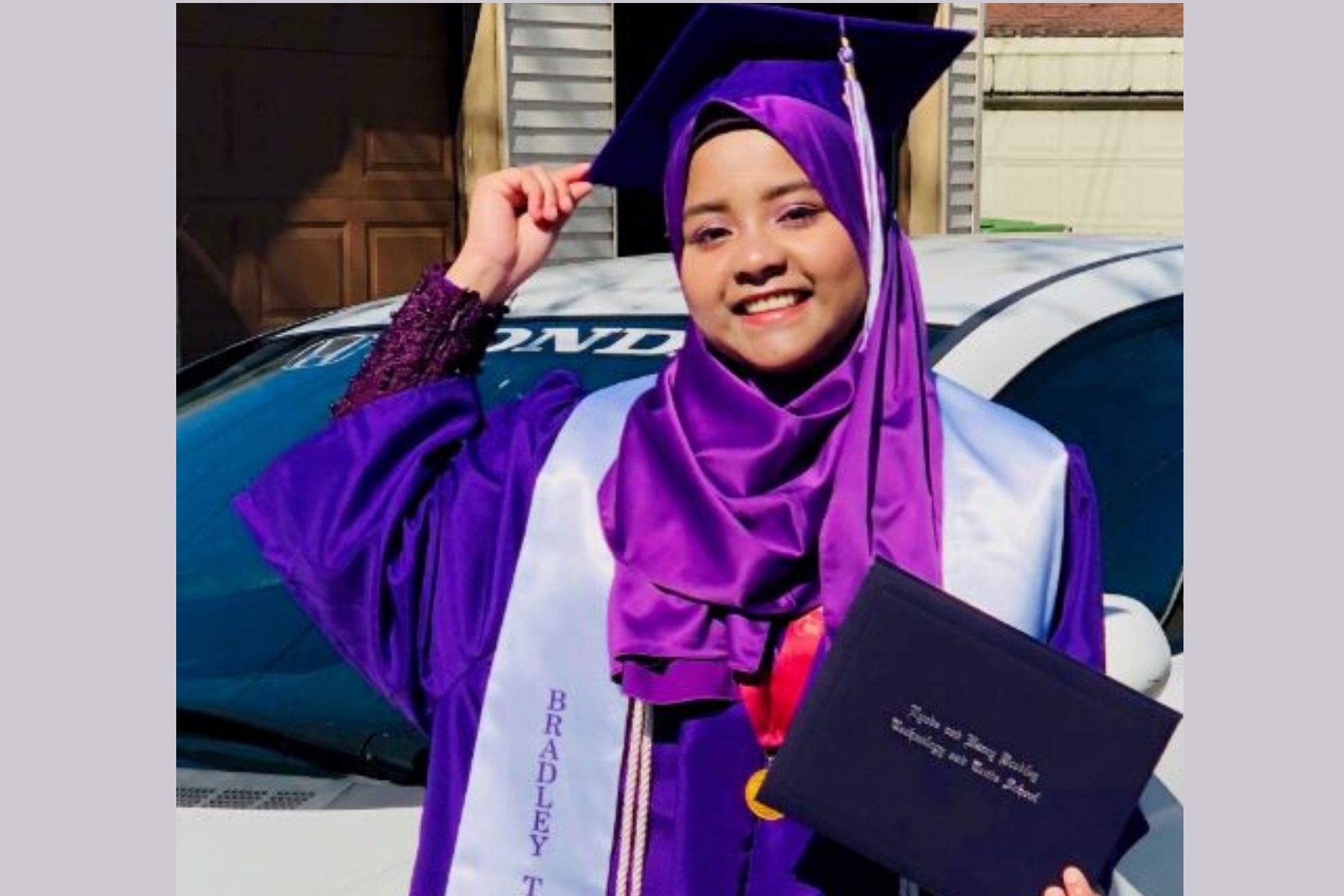 Virtual graduations are underway for some school districts in our state. Milwaukee public school started their graduations on Monday and will continue for the rest of the week. 
For the Valedictorian from Bradley Tech High School on Milwaukee's Walker's Point neighborhood, achieving this milestone means breaking stereotypes and inspiring women in her community.
She was looking forward to delivering a speech in front of her class in person this June, but due to the pandemic those dreams were replaced for a virtual ceremony.
"Im feeling okay at this point because I was really happy that we were going to have an in person graduation ceremony," shared Sharifah Bibi Nur Muhammad.
Regardless, she feels proud that this accomplishment opens a world of possibilities for women in her culture.
"For a woman to be educated and be a valedictorian, so I'm really proud of myself to show my community and my parents that I achieved something, back when I came here in my freshman year I didn't have any support from my family. They said I'll be the servant for my husband..even if I achieved a good education at the end I'll be the servant to my husband when I get married," she continued.
As that has been the tradition generation after generation in the Rohingya Muslim culture.
Bibi's family escaped violence in Myanmar and moved to Malaysia in the early 90s. She did not have the right to go to school in Malaysia due to her parents' nationality, even though she was born there. Coming to the United States a little over three years ago, meant the chance at an education for her. However, the culture shock and language barrier was a big challenge at first.
"It was scary for sure because I experienced racism around me because I was wearing hijab and most students says, why is this student like this or why am I eating different food than them," she recalls.
One that she overcame by focusing on learning the language and making the most of every opportunity, because opportunities like this were never available to her family before.
"In my senior year I went to college…I had one class in Spanish 2 and m cubed program in MPS let me get into college in MATC and UWM to get college credit."
She is now graduating with 19 college credits. Witnessing how capable she is, has not only helped change her parent's mindset, they now fully support her and want to see her achieve even bigger goals.
"I want her to continue with her post-secondary education," said her father Nur Muhammad Faizal Ahmad.
Making both of her parents overjoyed with pride and helping them believe that women are capable of anything.
"Very happy, very very happy," expressed Bibi's mother, Marbiah Amir Hussein.
For Bibi seeing her family happy is more than enough, she did it for them and her community.
"My community called my mom yesterday saying they're so proud of me, it changed my parents mind for sure they're trying to support me, saying I should continue my education and  they are really happy that other people are seeing the good in women and success in women," she finished.
Bibi saays she plans on attending U-W Milwaukee Parkside in the fall, to obtain a double major in Mathematics and Software Engineering. In the future she wants to mentor more women in her community to pursue an education and get into STEM careers.