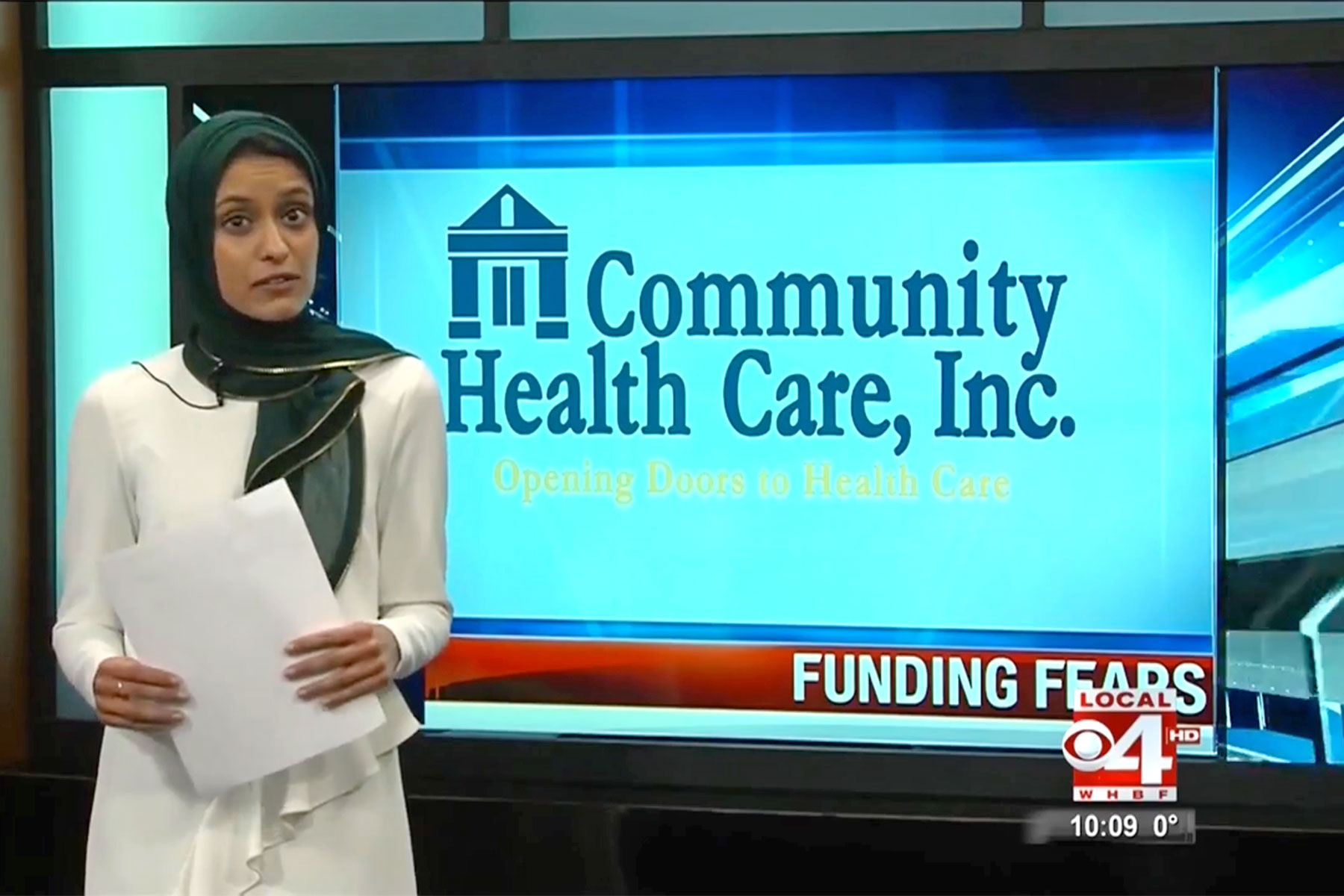 Tahera Rahman made history recently when she became the first Muslim hijab-wearing woman to present a video news report on American television.
After years of internships at the station, and working as a behind-the-camera producer at WHBF-TV for two years, the CBS affiliate serving the Quad Cities region finally hired the 27 year old Rahman to report on air for its news program.
For her first broadcast report with Local 4 News, the journalist from Naperville, Illinois, appeared before the cameras wearing a black and green hijab. Rahman reported about funding for area health clinics.
"I didn't have anyone who looked like me on TV. It's my America too," said Rahman. "Someday, someone is going to notice the work I'm putting in and give me a chance."
She always knew it was going to be difficult to break into the world of television. But Rahman never lost sight of her dream to step in front of the camera. She persisted even when a colleague cautioned her that America was not ready to see a female TV reporter wear a Muslim headscarf. She said her goal was to change the perception that people had about Muslims.
"When people told it was going to be tough, I understood that because life is tough," Rahman said. "People live in places where it is hard to even practice journalism without persecution. I live in America, and I was born and raised with the values of equality and democracy. I was taught that hard work would get me to my dream, to the American dream."