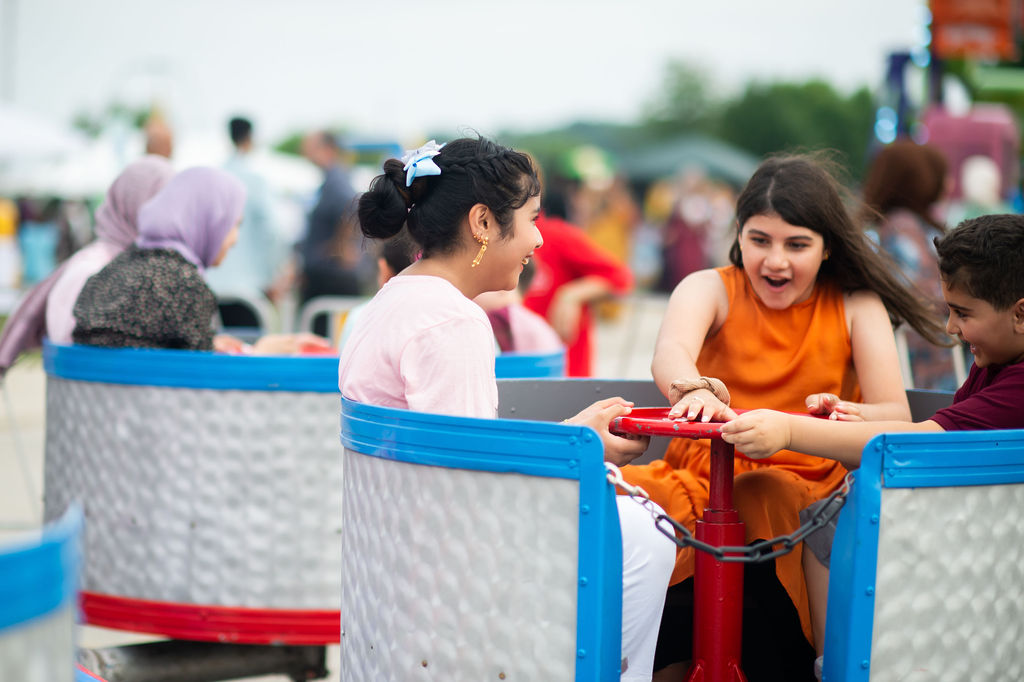 Just two months and ten days after celebrating Eid ul Fitr, the holiday that comes after the month Ramadan, Muslims once again gathered to celebrate the second of two annual Eids.  Eid ul Adha coincides with the end of the pilgrimage in Mecca, the pilgrimage was canceled last year due to the worldwide pandemic of Covid19.  
While the number of pilgrims allowed to attend this year was significantly less, it did take place.  The holiday commemorates Prophet Abraham's dedication to God, Prophet Ismael's obedience to his father, and the belief in God's immense mercy and forbidding of human sacrifice.  During this holiday, Muslims distribute meat to neighbors, friends and needy around the globe, including here in Wisconsin.  It is a time for visiting family, friends, and spending time with community members.
For the many children in the community, the most important part of the day was the festival.  The Milwaukee Muslim Women's Coalition, in partnership with the Islamic Society of Milwaukee and Hanan Refugees Group worked hard to put on the festival in record time.  Dozens of community sponsors underwrote the festival to make the event free of charge, so everyone could enjoy the holiday.  The organizers brought in Midway rides, ponies, a petting zoo, and a wide array of entertainment acts.  The acts included Mark Hayward, a world champion yo-yoest, magic and circus stunts from Professor Pinkerton Xyloma, fire eating and escape acts from EriK Bang and much more.  Food trucks serving a variety of ethnic foods as well as ice cream, cotton candy, popcorn and flavored coffees were busy as the temperature climbed to nearly 90 degrees.  
The culmination of the Eid was the Bucks clinching the NBA Championship, truly an Eid to remember!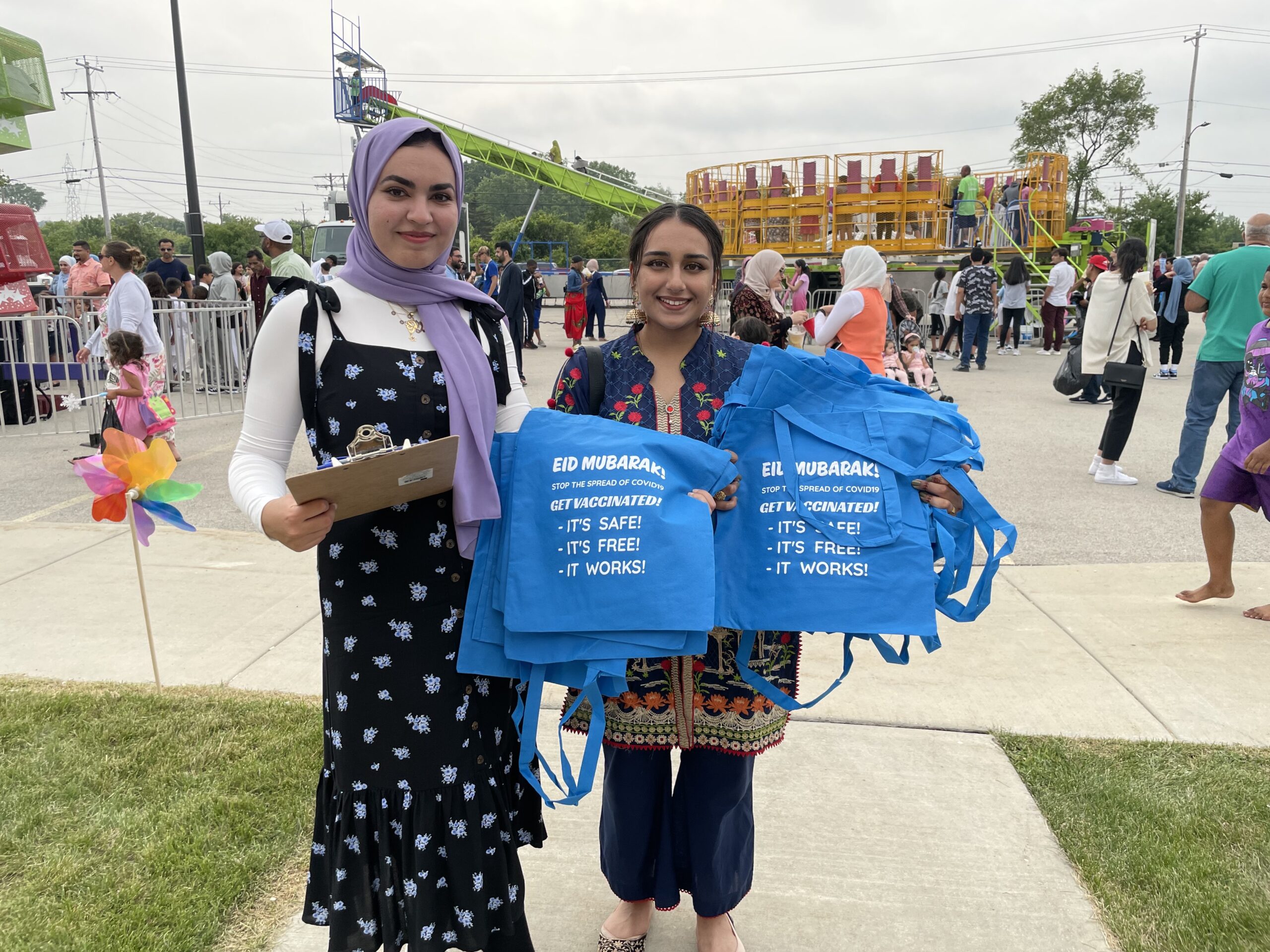 Sarah Farhan and  Samawia Akhter, members of the MMWC community education Covid Team, pass out bags and encourage vaccination.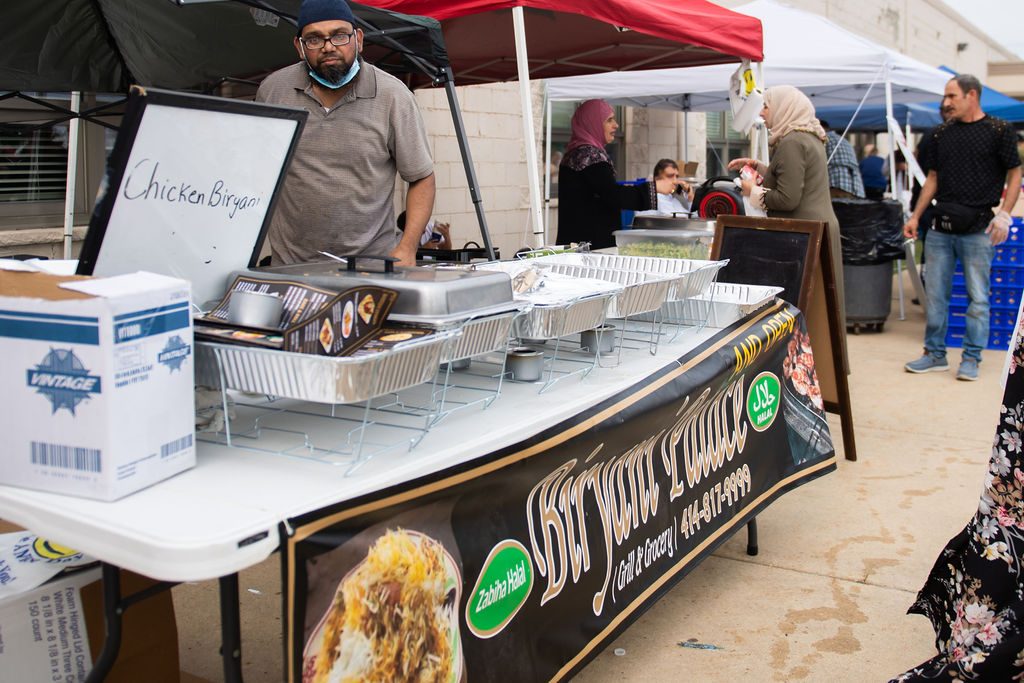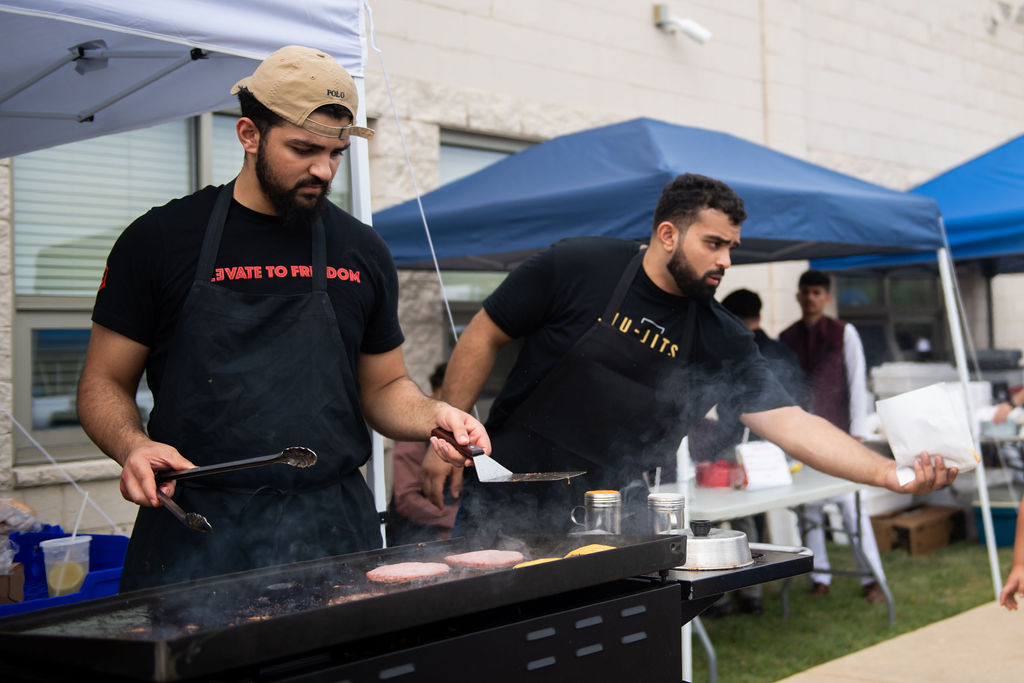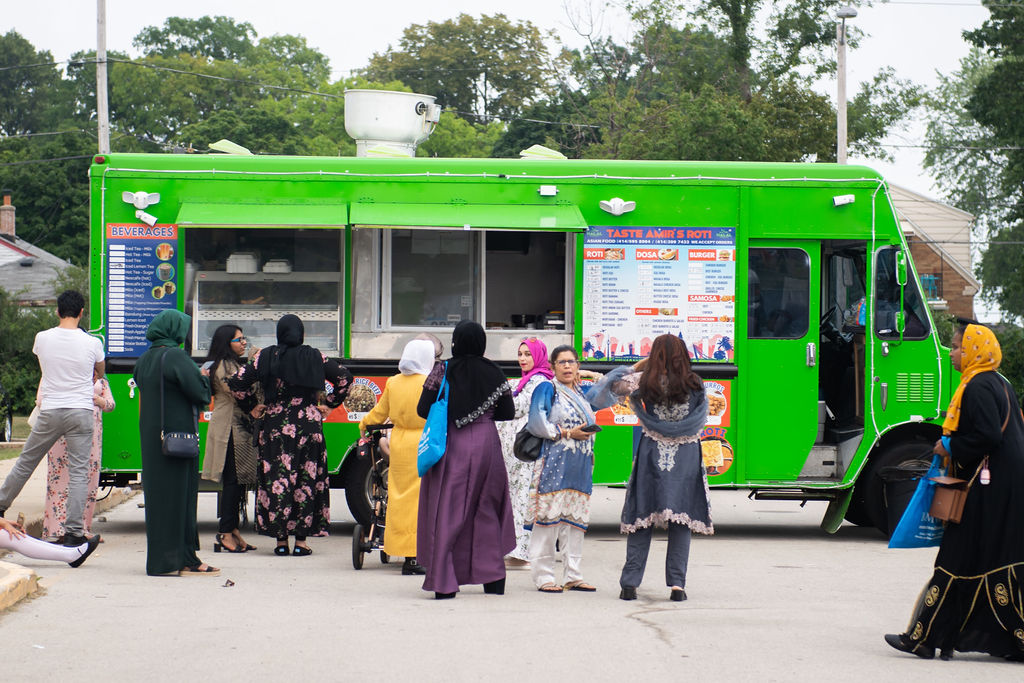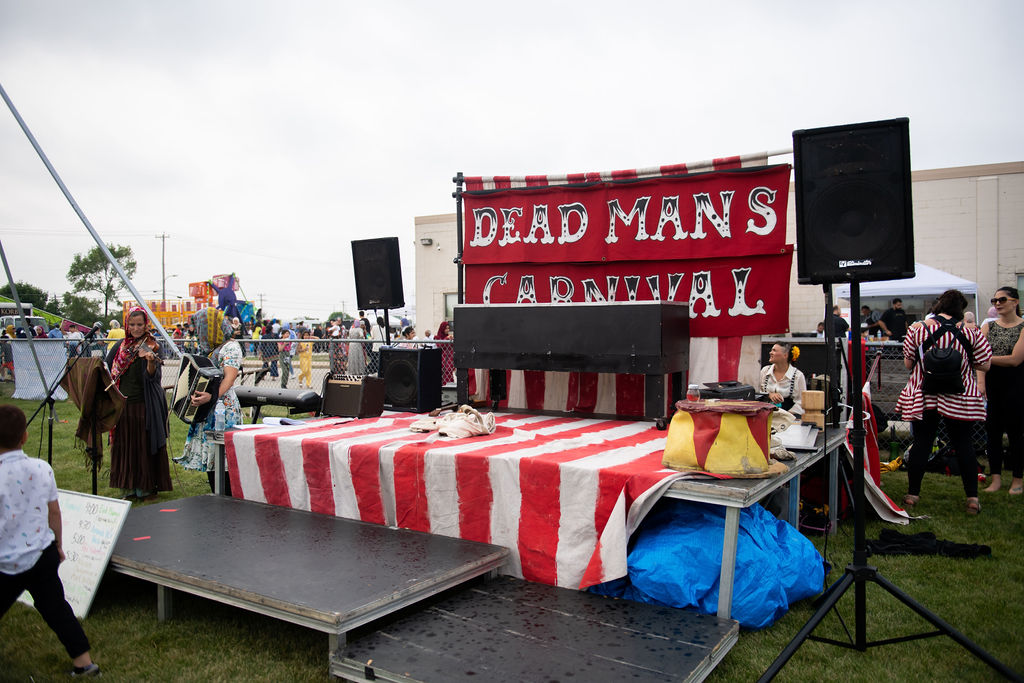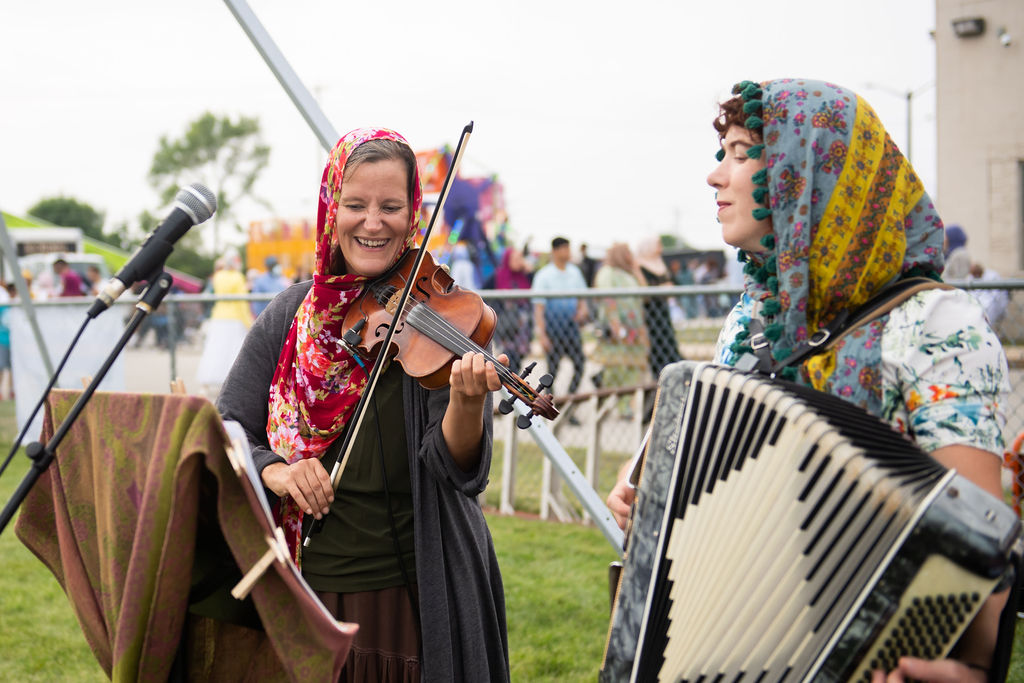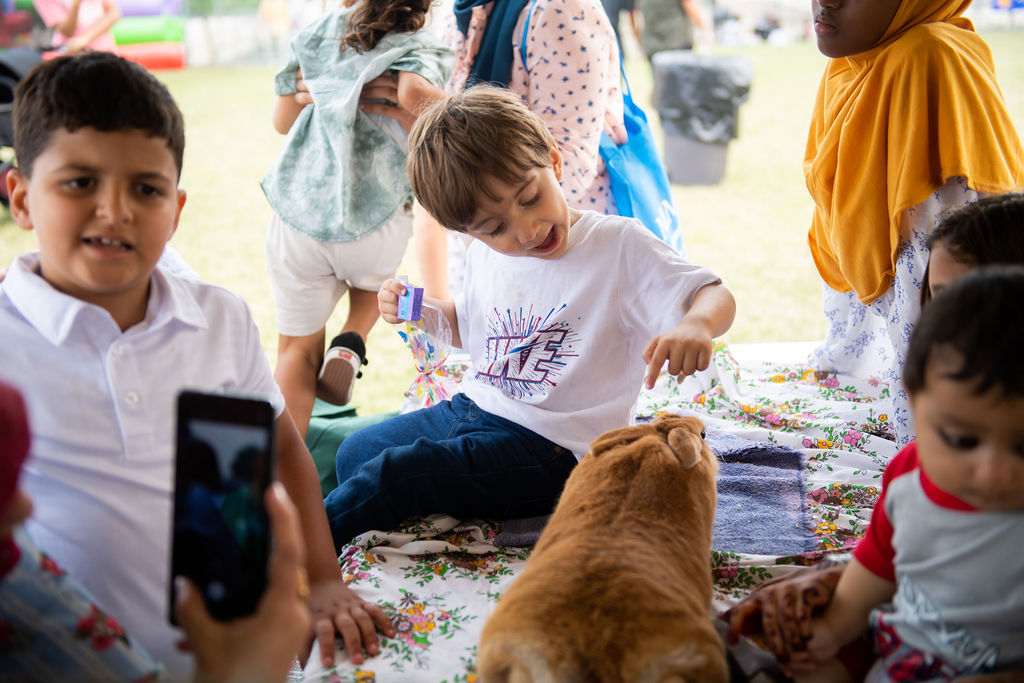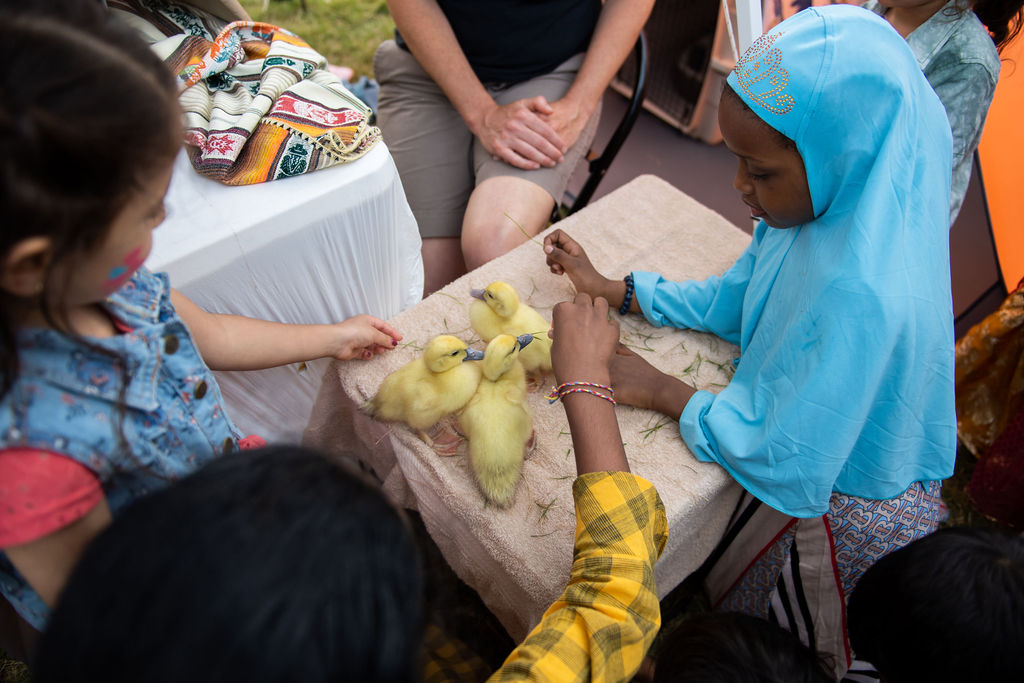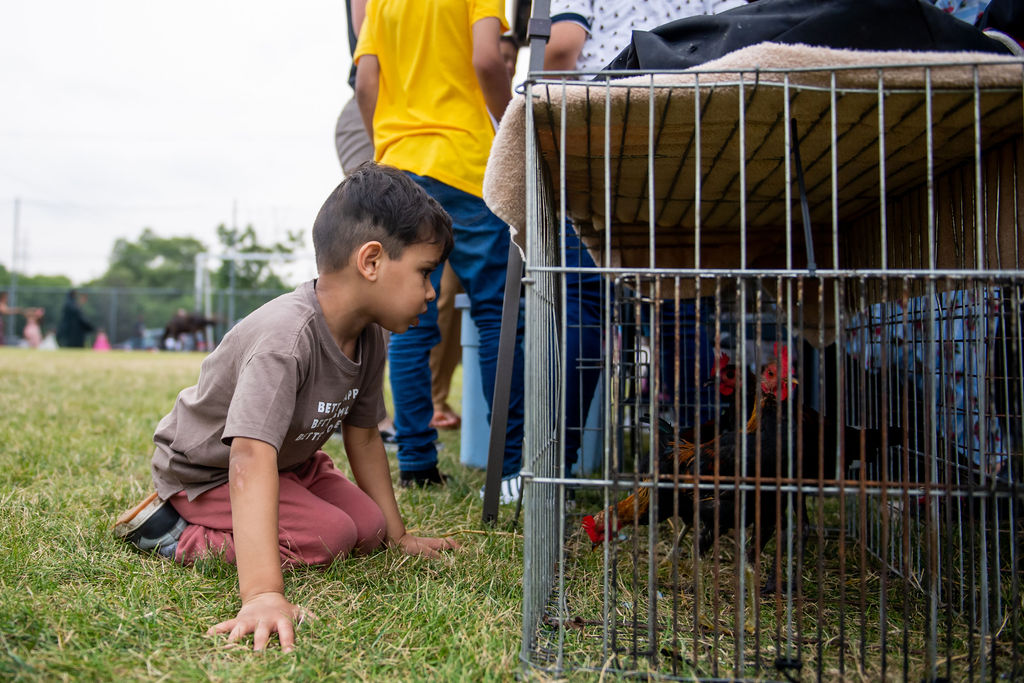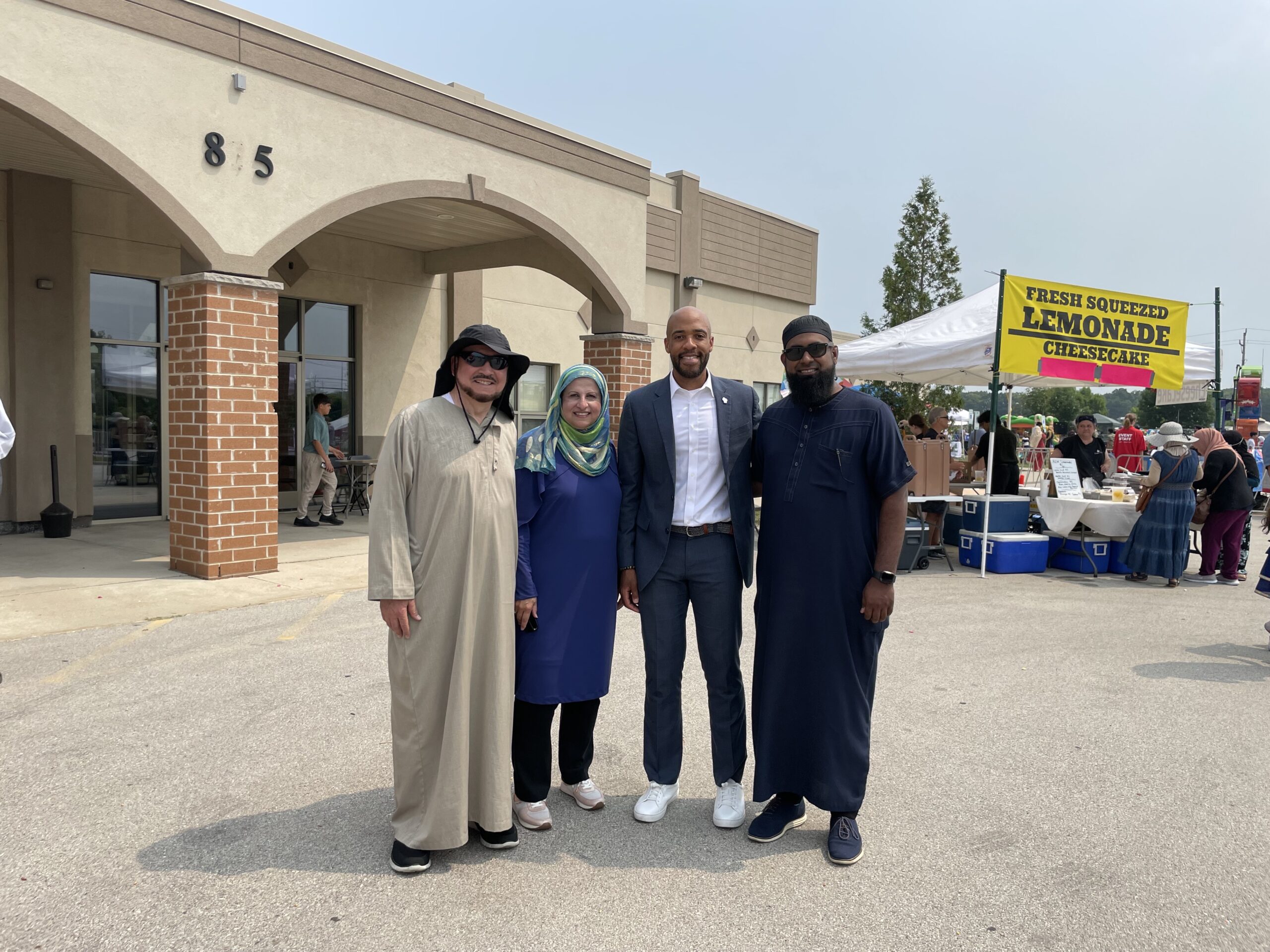 Lieutenant Governor Mandela Barnes stopped by the Festival, his first stop after announcing his plan to run for Senator.  He will be running to replace Senator Ron Johnson.  Pictured (L to R) Dr. Waleed Najeeb, Janan Najeeb, Lt. Governor Barnes, Imam Noman Hussein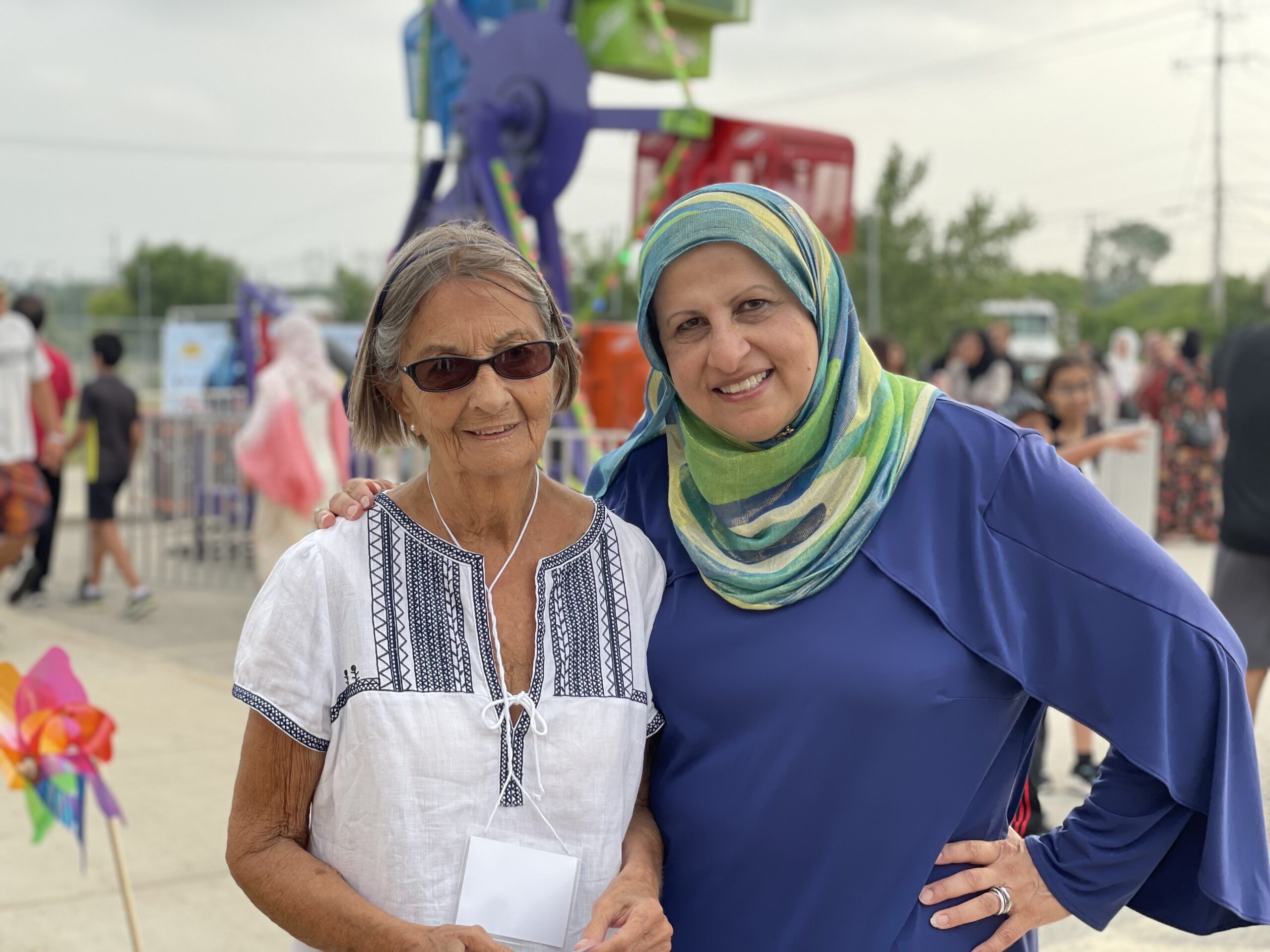 86 year old Robin Coffman,  a dedicated volunteer at every Eid festival, finds joy in celebrating with her Muslim neighbors. With her is MMWC President, Janan Najeeb.