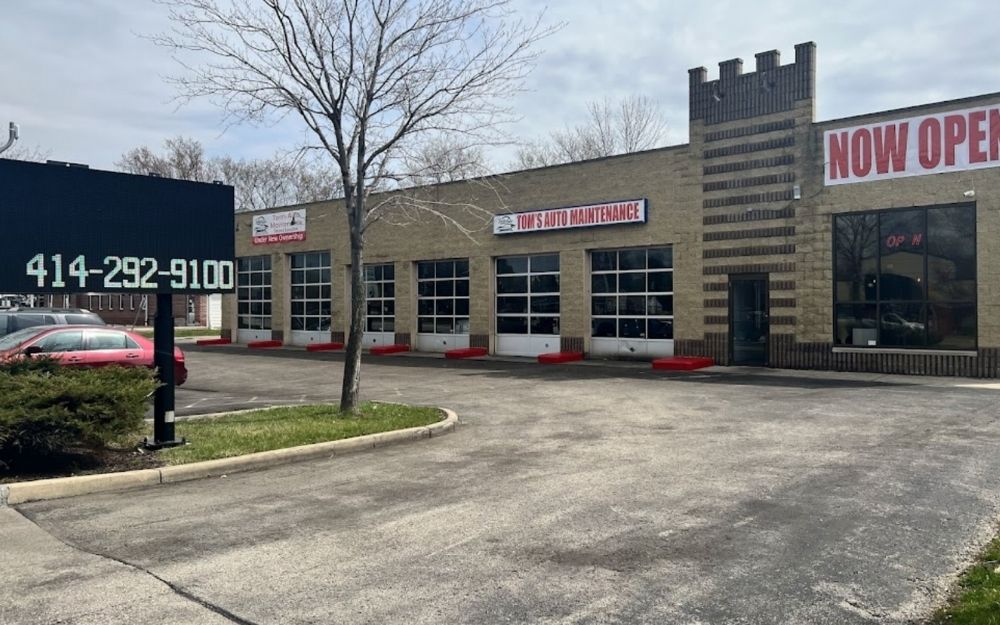 Tom's Auto Maintenance 2 opened in April at 5240 S. 27th Street. (pictured). The second location of Tom's Auto Maintenance is at 1570 W. Lincoln Avenue.
When he was 14 years old, Midhat Farrah loved to sit in the driver's seat of his father's car. With the engine running on the driveway of their Milwaukee home, he played the car radio and sometimes shifted gears, inching the car backward and forward. 
Now, at 31, he owns an auto repair company with two locations, the original Tom's Auto Maintenance at 1570 W. Lincoln Avenue and a new venue, also called Tom's, at 5235 S. 27th Street.
His interest in cars was nurtured by his father, Hazim, who repaired vehicles as well as buying and selling cars at auction. During his high school years, Midhat was already following in his father's steps, participating in auto auctions and learning what was under the hood. 
"Everything my father taught me—I took it and put a modern twist on it," he says. "All of his [auto repair] invoices were pen and paper. I do everything digitally. I can pull up a customer's record and tell them when they last had their oil change."
Hazim is now managing his son's auto shop on South 27th, across the street from the Islamic Resource Center.
Family has played an important role in Midhat's life. His parents came from Hebron and have a house in Jerusalem's Old City, "a two-minute walk from the Dome of the Rock," he says. 
In an immigrant story as old as the United States, Hazim worked hard to develop opportunities that would have been less abundant in his homeland and taught his son those same values.
Fate also seemed to intervene in Midhat's career in the form of a wrong phone call from the seller of the building housing Tom's on Lincoln Avenue. The seller dialed the wrong number, reaching Midhat by accident, triggering Midhat's interest in purchasing Tom's. This was in June 2020 when at the height of the pandemic, Tom's original owner decided to quit the business after 40 years.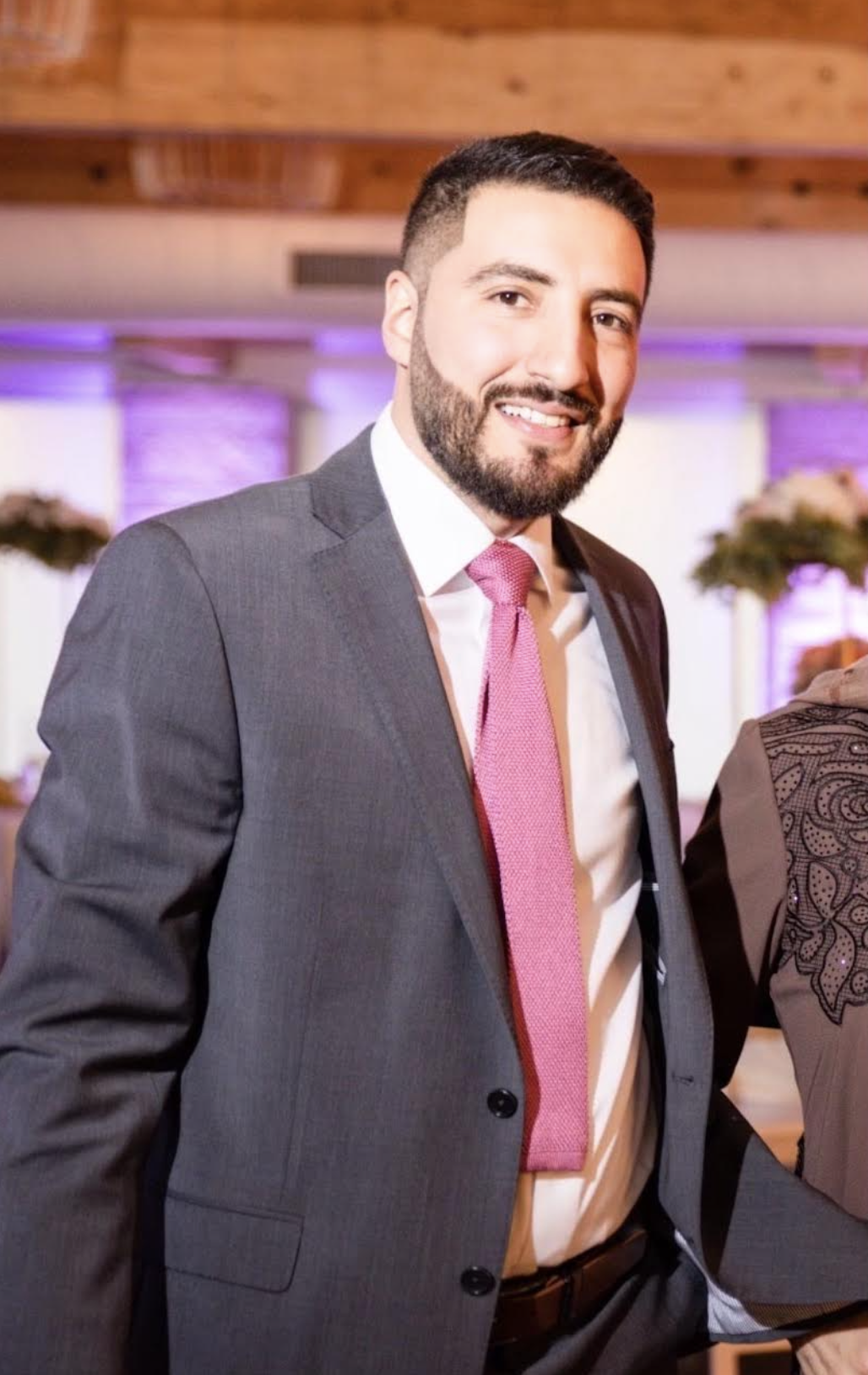 "We knew about 16th and Lincoln, we knew how busy it was," Midhat says. "It was an established, turn-key business."
Unlike the Lincoln Avenue location, Tom's on South 27th, open since April 1 of this year, was built almost from scratch, initially over the objection of some neighboring businesses. They complained that customers of the building's previous occupant, also an auto repair shop, parked on adjacent lots and became unruly when asked to move. 
"I talked to the neighbors and said, 'here's my card—if any of my customers gives you trouble, call me!'" Midhat recalls. The support of the Islamic Resource Center was instrumental in helping the project move forward.
Owning two shops has been an exercise, Midhat says, in "problem solving."
The building on South 27th has been redesigned to accommodate the servicing of 11 vehicles at the same time. The new Tom's is a state-of-the-art facility, including a Snap On touch-screen diagnostic machine and other equipment seldom seen outside big auto dealers in the Milwaukee area. 
Tom's can test emissions, clean and detail cars, replace engines and transmissions, change oil, recharge air conditioners, repair brakes and exhaust systems and change tires. It is a full-service shop. Unlike some local auto repair shops, the facility is clean and includes a comfortable customer lounge with reclining chairs, a big screen TV and an electric fireplace for the cold months. Complementary water, soda and Red Bull is available for customers while they wait.
"I get satisfaction from doing this—I love helping people keep the main sources of their transportation safe," Midhat says. "We're not here to hurt your pocketbook, we're not trying to upsell you. We're here to help."