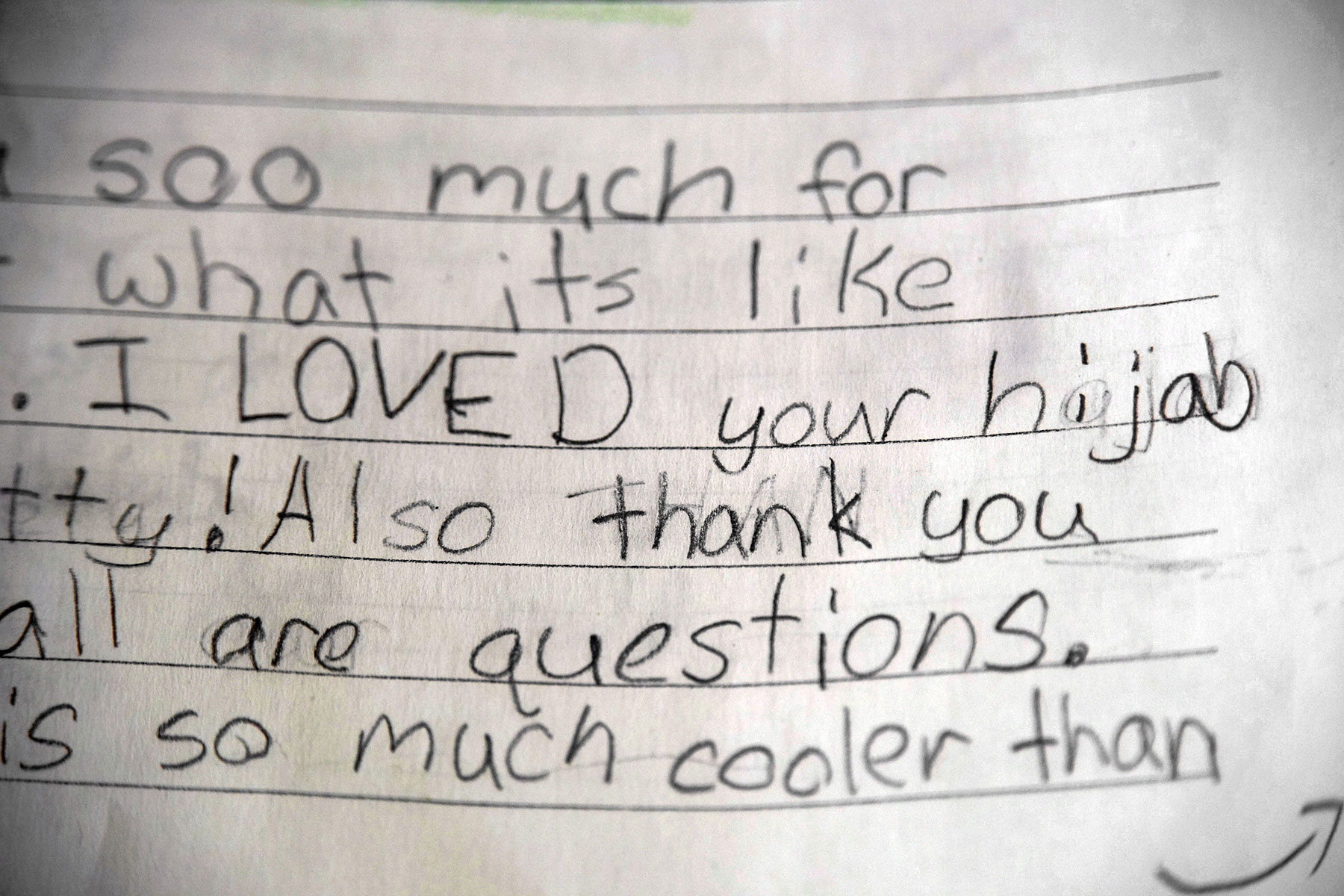 The third grade students at the University School of Milwaukee (USM) sat attentively on the classroom floor waiting for a presentation to learn about Muslims.
The program was organized by Morgan Woods, one of the third grade teachers and an African American woman. The increased mention of Muslims and Muslim refugees in the media, and from political figures, had piqued the curiosity of many of the students. As a result, they began many discussions that, as a teacher, Woods felt would be better answered by inviting a Muslim speaker.
All of the third grade teachers decided to include their students in the program, because it was in line with the school's efforts to better prepare their student population on becoming global citizens. Many of USM's middle and high school students spend spring break or summers participating in projects around the world.
Learning to be respectful of different cultures and being open to learning new ideas helps students develop life skills that will assist them, whether they end up working in international business, leading teams of scientists from around the world in groundbreaking discoveries, or simply being a good neighbor in the increasingly diverse country we live in.
The students were very curious and felt quite comfortable asking and saying whatever came to their mind. "Do you like being a Muslim?" "Do you get hot wearing your hood?" "Why can't you eat pork?" "The big festival at the end of Ramadan sounds fun!"
The students followed up the presentation with drawings and thank you cards. The importance of meeting those who we have been taught to fear can be summed up in the words of Rose, "I do not think the people that said Muslims are dangerous are right and how I know that is you are so nice and I bet that a lot of Muslims are as nice as you! Thanks again!"
Adults can learn a lot from children.